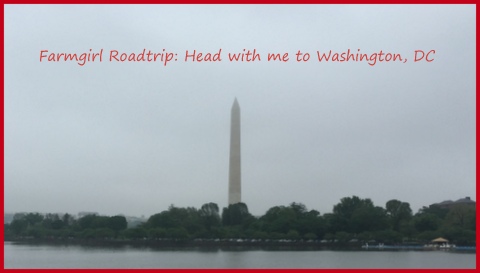 Hope you all had a wonderful Fourth of July! It's always been a favorite holiday for me, though we usually spend the day low-key, cooking out and just being together as a family (it's a "bonus" day off for my husband). July 4th always brings back happy memories, and I love the cheery red-white-and-blue patriotic decor which graces my home the entire summer. Did you know that every July 4th since 1912 Danes in Rebild, Denmark celebrate American Independence Day with a huge celebration? Former President Nixon and Walt Disney are among the famous who have given speeches there. Closer to home, take a roadtrip to our nation's capital city: Washington DC. I got to experience the city again this past April, when I was chosen as a chaperone for my daughter's eighth grade field trip to Washington DC and Arlington, VA.
Having an only child, I savor each milestone, and was over the moon when I was picked to go with our middle school and the 100+ kids and teachers to DC.
A six-hour drive from where we live in Connecticut, DC is one of my favorite places in the world to visit, but I hadn't visited in about a decade. The city's changed, but many things (thankfully) stay the same. It's one of those destinations where there's something for everyone.
There were eight teens for each chaperone, and while we were instructed that we didn't have to "hold hands", we should do our best to stay together. Easier said than done, since as soon as we reached a destination, the kids dispersed like weed seeds in summer and staying in a group was akin to herding cats, but we all made it back home with unforgettable memories. Our first stop was the the National Air and Space Museum.  From the Wright brothers' first attempt to fly to the latest in space engineering, we were all enthralled by what this museum has to offer. It's a small world – at one of the displays, two older women were chatting next to me – in Danish! They were shocked when an American asked "Hello, where are you from in Denmark" in Danish. They lived in the same area as my in-laws, and were so excited they both gave me huge hugs!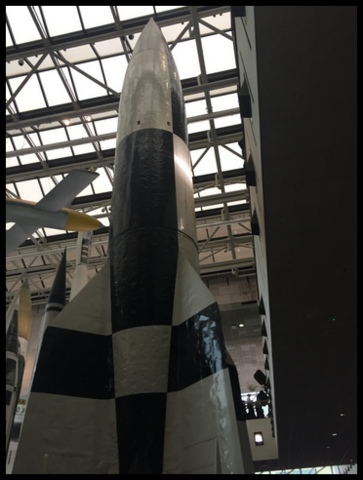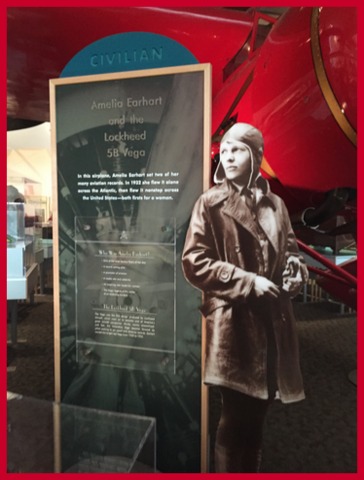 Our next tour was my all-time favorite, the National Museum of American History. As a history buff, I could spend days there, with the inaugural ball gowns and many American artifacts. It was fun to share what I knew about the different historical eras represented with my group.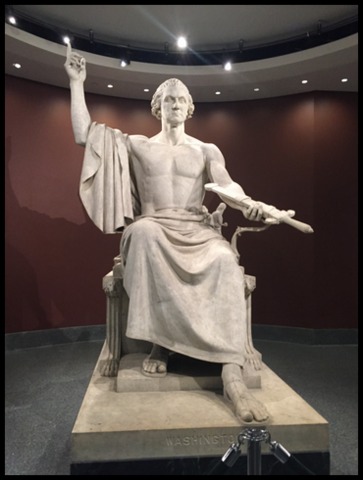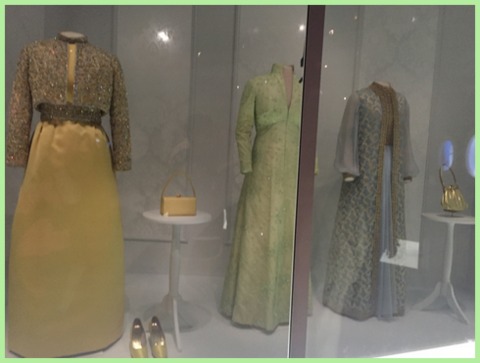 That evening, we drove to the Marine Corps Iwo Jima Memorial in Arlington, which always tugs at the heart. Did you know if you travel around the sculpture, it looks as though the flag raises? It is an amazing optical illusion, and a beautiful sight.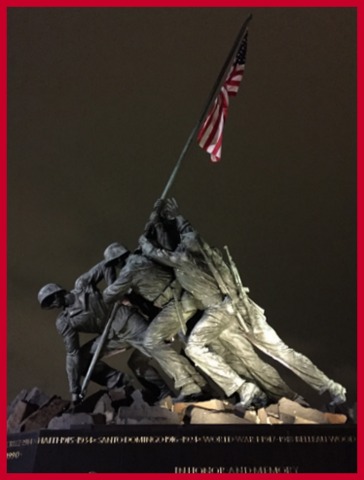 Seeing sites at night was not something I'd have thought to do, but after this trip, I recommend doing so, and we always felt safe with the security around the city.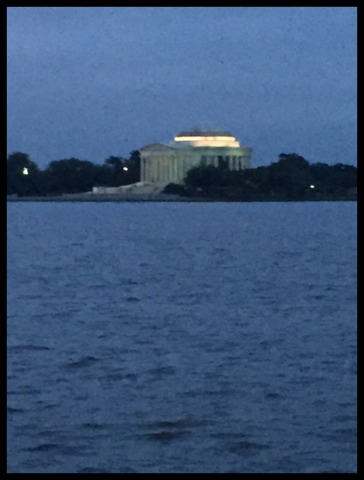 The World War II Memorial at night is breathtaking!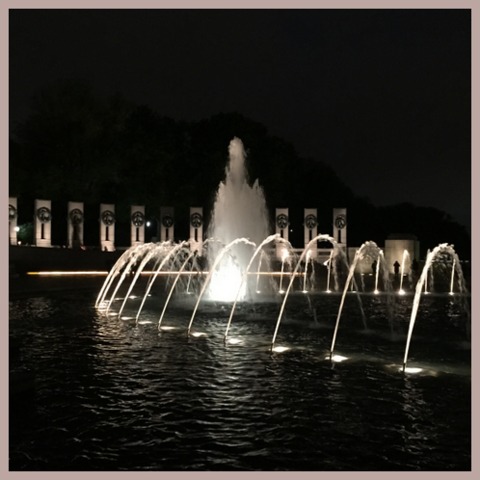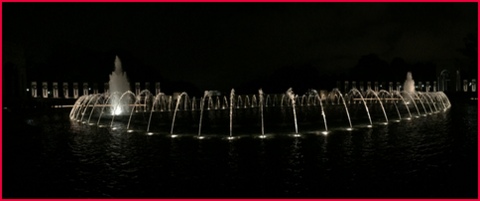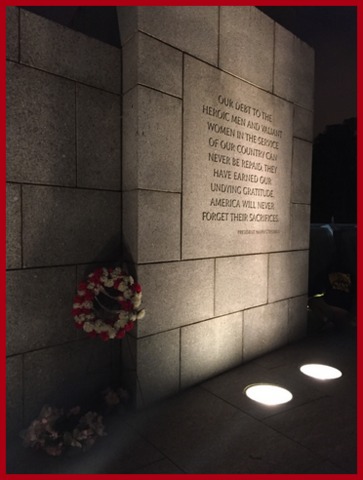 It was my first time visiting the Martin Luther King Memorial, which opened in 2011. Touring it during the evening hours was spectacular, with lights focused on the 30 ft. tall sculpture and surrounding gardens.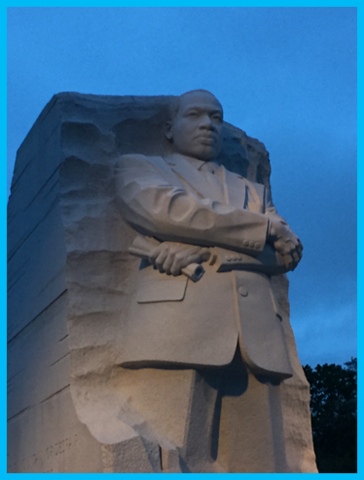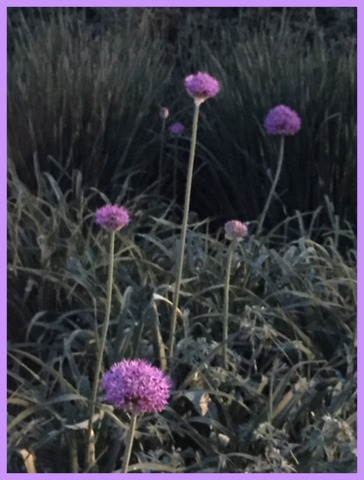 The Vietnam War Memorial and the Korean War Memorial were stops the next morning. Heart-tugging and breathtakingly beautiful, these sights are phenomenal memorials.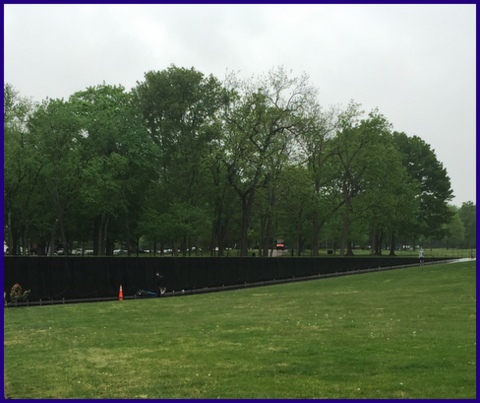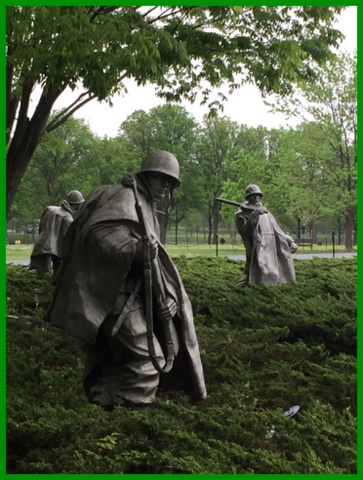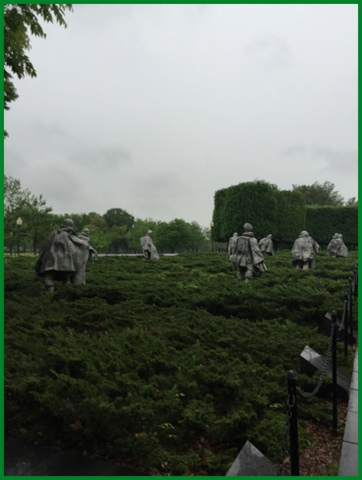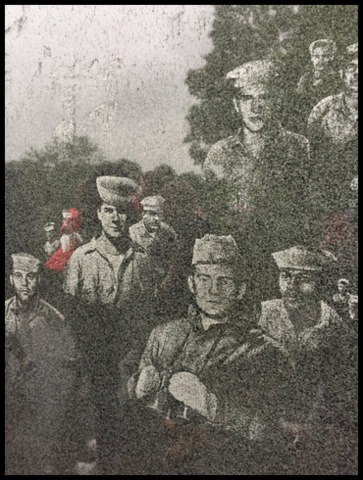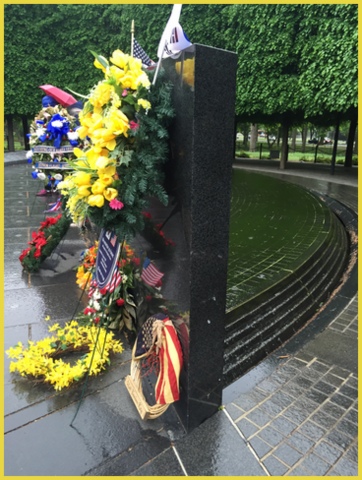 I'd never visited the Air Force memorial before this trip. At 201′, 231′, and 270-feet tall, the three spires seem to touch the sky!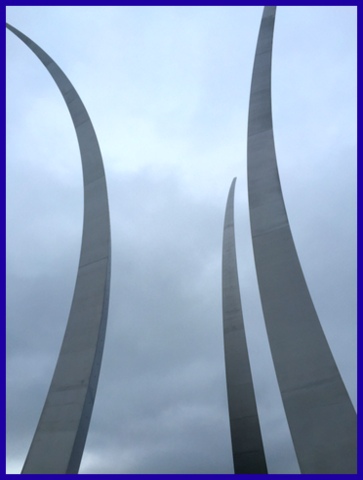 Arlington National cemetery is another stop that visitors should not miss.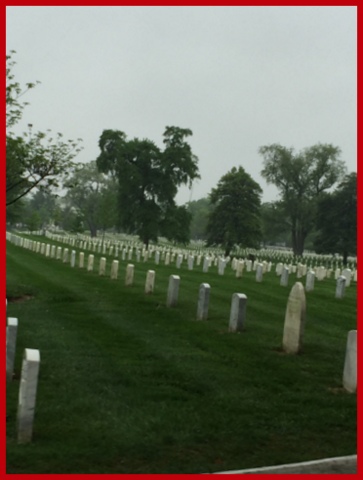 It was hard not to get choked up at the changing of the guard at the Tomb of the Unknown Soldier. The day we were there, it poured buckets of cold, blinding rain, but the young men did not falter. As a mother, I kept thinking, "There's someone's son guarding someone's son." I will never forget this beautiful, respectful ceremony.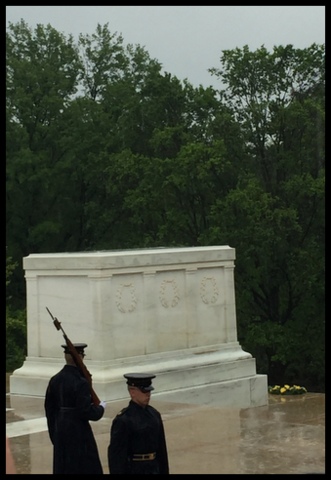 When I asked my daughter and her friends what their favorite stop was, many of them said they enjoyed the Newseum best  – http://www.newseum.org/visit/ .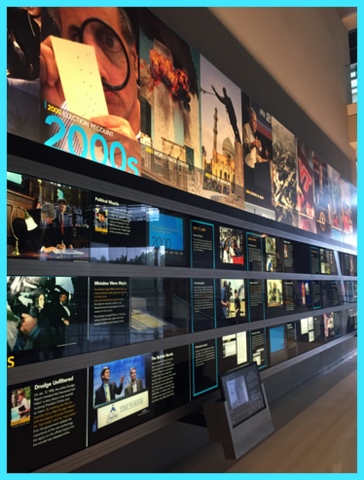 Other stops that we made while there included the Washington Monument, Lincoln  Memorial, Jefferson memorial, and the Decatur House.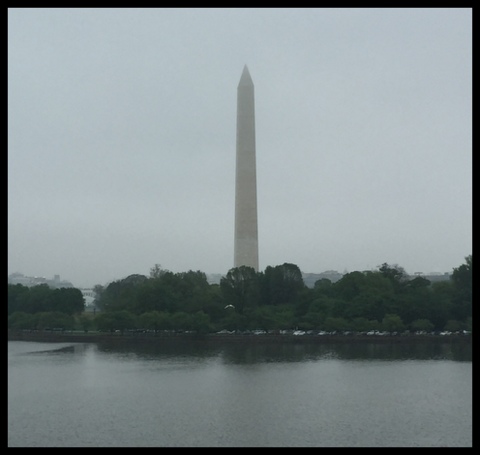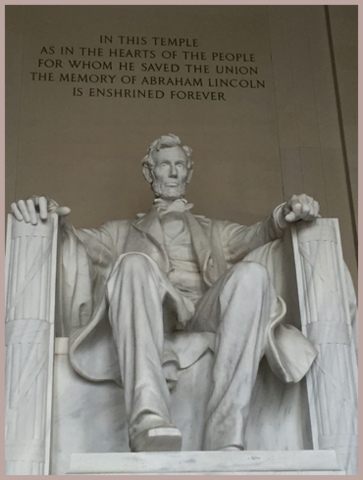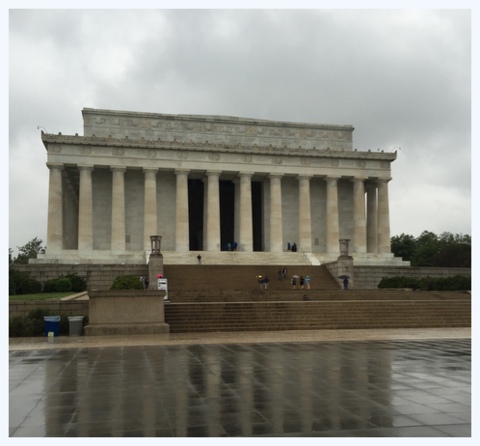 While touring Washington DC and the surrounding area is beautiful in the spring when the cherry blossoms are in bloom, there's much to see anytime of the year in this bustling city. Though I'm more of a rural-and-suburb-loving, country-hearted farmgirl, DC is a big city I adore visiting. I've been several times in the last twenty years, but seeing the sites through the eyes of our nation's next generation of bright young adults was unforgettable.
Hope you enjoyed our "roadtrip"! Make sure to leave me a comment so I know that you stopped by!
Until Next Time…Farmgirl Hugs, Nicole