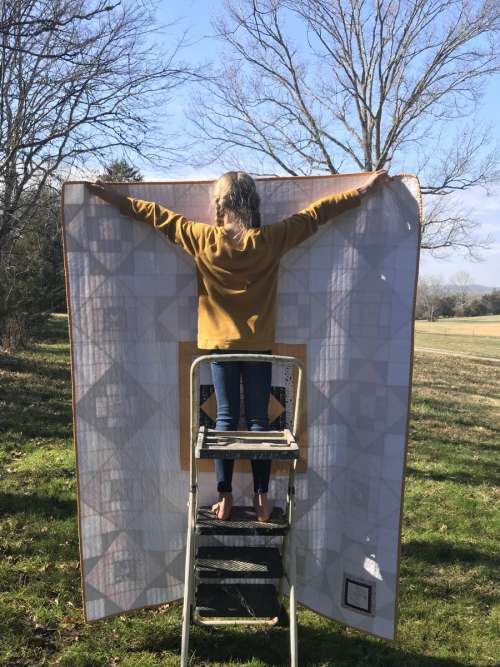 A little creative quilt holding going on here!.
.
Happy February to my Farmgirl Friends!
I've been thinking a lot about creativity.  What fuels it, what keeps it burning, what helps me to keep creating.  I decided to share a few things with you that I find really helpful!  I realize that we are all different and are inspired and motivated by different things but I'm excited to share what helps me!