.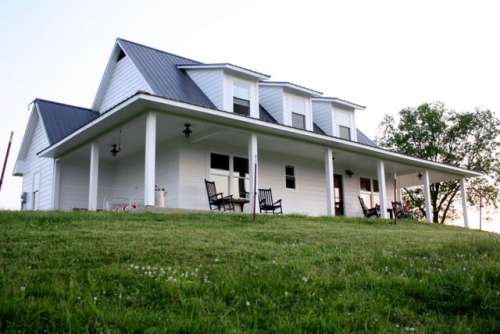 .
It's "porching" weather friends!  
..
This is the farmhouse that my husband and I built about 3 years ago.  One of the things that we were looking for in a house plan was a house with a lot of porches.  We live on a hilltop with a view all the way around and we felt like (almost) wrap-around porches were really important.
Maybe you would like to come along on a porch tour!