I attended another farming conference this past weekend. The morning was a lecture and the afternoon was a workshop. It was fabulous.
Here's my favorite photo from the workshop. This embodies the spirit of the farming community to me. Everyone working together. Many hands make light the work.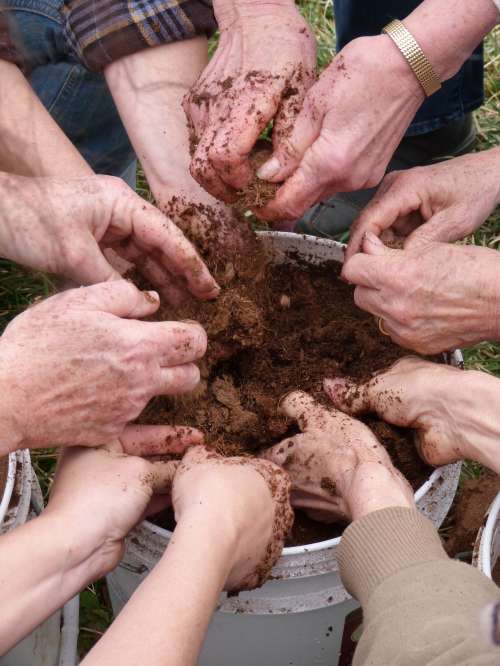 This farming conference was filled with "groovy" people just like the last one I attended. I love that vibe. I had no idea that farmers were such a "hip" group of people. (note to self: become hipper) But they are. They dress hip; they talk hip.