News flash!
Christmas is not a competition…
Of how decorated your house is.
Of how perfectly perfect your gifts are.
Of how busy your days and nights are.
Of how much baking you do.
Of how many homemade gifts you can crank out.
Of how beautiful your family is (or appears to be).
Let's all. Just. Stop.
We, you and I, are going to have to be strong this holiday season. We are going to set ourselves apart from the masses. We are going to set an example for our children and maybe our parents too.
We, you and I, are going to have to make an effort to STOP the holiday season from being so busy. Rushy. Crazy. Over-whelming. Un-fun.
Christmas has transformed from the Most Wonderful Time of the Year
to the
Most Complicated and Frenzied Time of the Year.
It doesn't have to be.
When my Mom was a little girl, she was delighted to find a dolly, an orange, and a few nuts in her stocking on Christmas morning. Can you imagine that? A doll, an orange, and a few nuts brought JOY on Christmas. And when I was a little girl, I was delighted to find that Magic Kit I've written about, a stuffed animal, a candy cane, and an orange on Christmas morning. Contrast that with NOW.
We, you and I, must BE THE CHANGE. (thanks for the words that apply so broadly, Gandhi.)
Me personally? The change I want to see is a simple and special Christmas.
And I have 4 ways to help me achieve that.
You in? Then, read on.
4 WAYS TO SLOW DOWN THIS CHRISTMAS SEASON
1.
LIMIT SOCIAL MEDIA.
Stay off Pinterest. (And maybe Facebook too?) I heard you freak out just a little bit when you read that. But for real. Studies have shown that when we see other people's apparent perfect lives on social media, we feel less than. We suddenly think everybody else has it better than we do. (Google it and you'll find many articles and studies, but here's one from Forbes that discusses this issue.)
Guess what? How much you decorated (or didn't decorate) your front porch or cleaned (or didn't clean) your living room is unimportant. Gasp.
Do you really need to see another photo of a white living room perfectly decorated for the holidays? Or another front porch adorned to the max with poinsettias and lights and garland? Oh, and a snoozing black lab on the door mat? If these provide you inspiration, that's a-okay. But if they stress you out just a little, let them go this year. Do your own thing.
Now, I absolutely enjoy seeing REAL people's homes and decorations. But that's different than seeing the pristine, gussied up ones all over the Interweb. REAL people's homes are imperfect and filled with things they love that don't match. Their homes are lived in and have dog fur on the floor and unfolded blankets in the den for snuggling and a stack of books on the floor beside a chair and a cup of tea on the hearth. Those are the homes I admire.
So if images on social media puts pressure on you (to place emphasis on the wrong thing), then stay away from it this holiday season.
We all need to stay away from anything and anybody who puts pressure on us to exhibit PERFECTION.
2.
JUST BREATHE.
This will help you appreciate the moment you are living, rather than looking forward or in the rearview mirror.
How to just breathe? When there's so much to do?
"Square Breath" is an important tool for staying grounded and in the moment. Here's what you do. Start by picturing a square in your mind. You'll move slowly around the square with the rhythm of your breath. Each time you turn a corner to do something different. Here, let me draw it out for you.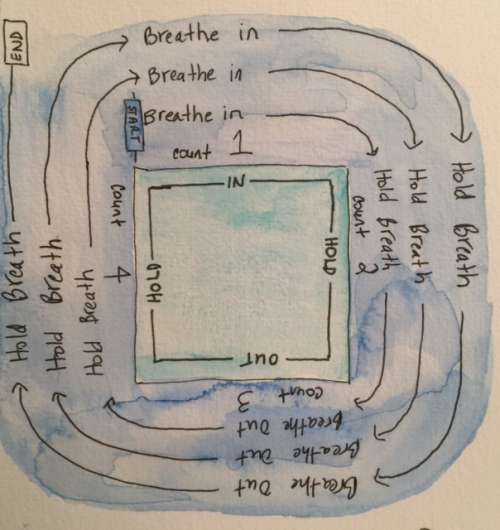 Start in the upper lefthand corner of the square. And remember to count s~l~o~w~l~y when you do this.
On Count of 1. Breathe in through your nose. When you turn the corner, you're at Count 2.
On Count of 2. Hold that in breath. When you turn the corner, you're at Count 3.
On Count of 3. Breathe out, release the air slowly though your mouth. When you turn the corner, you're at Count 4.
On Count of 4. Hold the empty space of no breath. When you turn the corner, you're back to another Count 1.
Repeat this as many times as needed until you feel a sense of calm and peace overcome you.
3.
VISUALIZATION.
This holiday, visualize how you want it to go. See in your mind's eye how to spend your time. Think about the holiday you want to create for yourself and your family. What do you want it to look like? What would you like to fill your December weekends with? Maybe you'd like to start some new, more meaningful traditions.
This year I personally visualize a Christmas filled with simple delights. Less is more. More thoughtful, less scramble.
Maybe we could try decorating smaller. No need to drag out every bobble or Santa or snowglobe. De-clutter your Christmas this year and see how you feel about it.
Like this. I think I've decorated my kitchen all that I'm going to this year. I just went in there and put some greenery on my lights.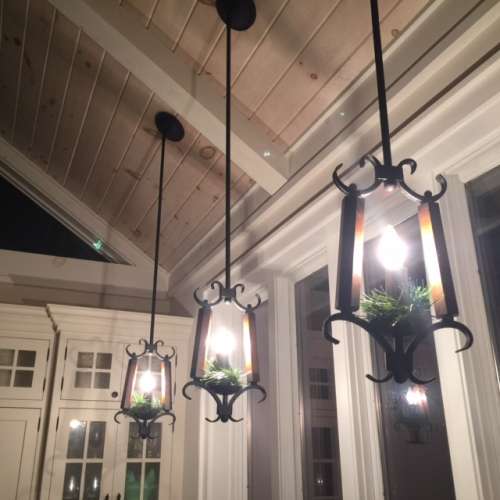 Creating change takes effort and energy and forethought. How will you and yours create change in your family's Christmas? What would you like to do differently? Decide and then make it happen.
For me, I want:
More time in front of a fire.
More corny Christmas movies.
More eggnog.
More outside activities.
More silent nights, holy nights.
4.
FOCUS ON YOUR HAVEs.
Finally, focus on what you HAVE rather than what you HAVE NOT. Help your family do the same.
You know Oprah's "favorite things" list? She does it every Christmas so you'll know what to buy.
Why don't you make a list of your favorite things that you already have? I know you remember the song from the Sound of Music that we hear this time of year on the radio: "raindrops on roses and whiskers on kittens…"
What are a few of your favorite things? If you're a journal-er, journal about it. Or maybe you're an artist? Draw them. Or maybe you can think about them during your morning commute tomorrow. In any event, think about what you HAVE, rather than what you WANT. Consider all the wonderfulness in your life.
Here are a few of my favorite things.
Cat In A Box.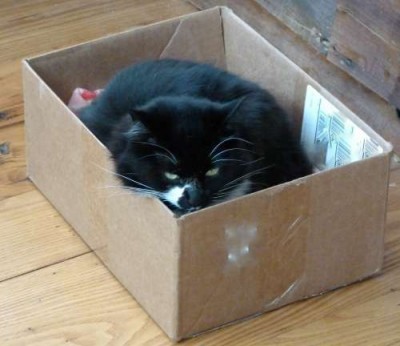 This is my "barn cat" Hey Jude. Hey Jude is a snuggler. He is a real love, a lap cat. His fur is incredibly soft, more like a bunny than a cat. Hey Jude is a people cat. But if he can't find a lap, he'll find a box or a blanket or a basket. Hey Jude is a very poor hunter. These are the reasons that Hey Jude lives in our house and sleeps on our bed. He is a "barn cat" in title only.
Cat in top of Cabinet.
I'm still working on the "Old Farmhouse Kitchen." I took off the top panels and found these great empty spaces. I have filled them with Soup Tureens and Cats. Here's Hey Jude again: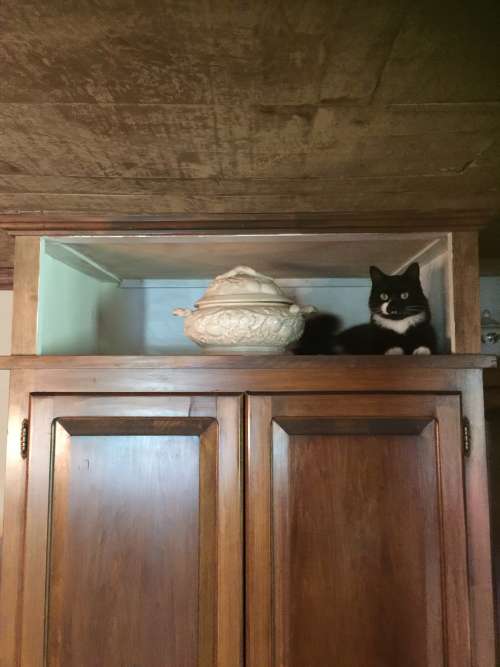 Yummy Yummy Pumpkin Pie.
When I lived in Georgia, I never made a Pumpkin Pie. I didn't have to because my mother-in-law always made the pies. Now, since we moved away, we've been a quite pie-less during the holidays. When I mentioned this to a friend, she gave me the best Pumpkin Pie recipe, so yummy that one yummy won't do for a description. It's chock full of fragrant and delicious spices, which I love. And it is unbelievably easy. A whisk and a bowl is all you need. Now, about the crust. I have no idea how to make a pie crust, nor do I care to learn at this point. Don't sweat it. Just pick up a frozen pie crust.
Here's the custard filling recipe for Yummy Yummy Pumpkin Pie.
Mix together with a wire whisk:
2 cups pumpkin
2 eggs, beaten
3/4 cup sugar
1 large can evaporated milk
1/2 tsp salt
1 tsp cinnamon
1/2 tsp ground ginger
1/4 tsp ground cloves
Mix well and pour into any pie shell you can get, diary, frozen, homemade.
Bake at 425 degrees for 15 minutes.
Then, turn down to 350 degrees and bake another 45 minutes to an hour, until pie is set in middle.
Let cool to room temperature and serve with vanilla ice cream. Lots of vanilla ice cream.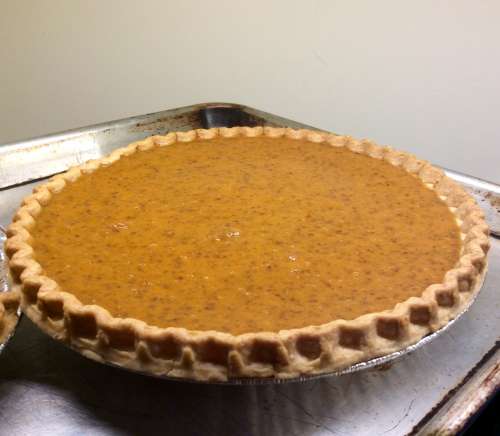 Firewood.
My farm is in the Appalachian Mountains. Here, we admire and compliment each other's firewood piles. Many of my neighbors and friends have sheds filled to the brim with neatly stacked wood. My husband and I have a small pile beside our door. We always purchase it from a neighbor. Firewood Man went walking through my woods with me this spring (he is also my Mushroom Man) and said, "Um, why in the world do you buy firewood from me? Look at all these trees!" And I was like, "Um, no." I don't see that happening. Me harvesting the gigantic trees on the high ridge behind my house into tidy little pieces of firewood piled beside my door. Um, no.
Which reminds me of an ad I saw on my local Craigslist. How's that for a truckload?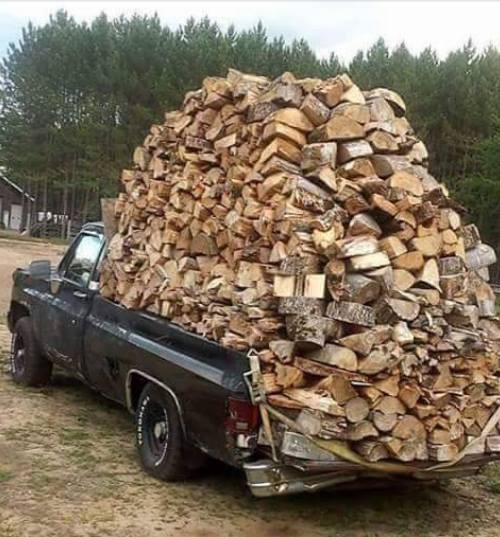 And burning that firewood is another of my favorite things. I love a fire, inside or outside. Something about the aroma of wood smoke soothes me and cheers me. And I love to be hypnotized by the dancing flames. I could stare at a fire all night long. For me, the warmth that penetrates my body goes all the way down to my soul.
Snow.
I.HEART.SNOW.
I wish I had a magic wand and could create a White Christmas for everyone who wanted one. But I obviously don't. What I do have is a Snow Dance. And I'm just about to dance it too. I've had enough of this warm, dry season already. We haven't had the first flake of snow this year. And we are having a crisis with wildfires burning all over Western North Carolina.
So, the time has arrived for me to do my thing.
My Snow Dance has been so successful that my neighbors call me at the end of winter or early spring and ask me to please stop doing my Snow Dance.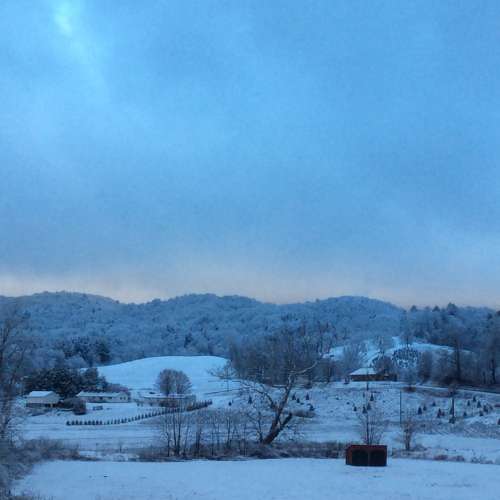 Sharing.
When you share, it's weird how you THINK you're giving something, but you're actually getting something. And the something you get is far better than you anything you could ever give. Recently we gave a box of hams to a local church to distribute to needy families. It blessed us more than it blessed anybody else. I will seek out more opportunities to share this Christmas.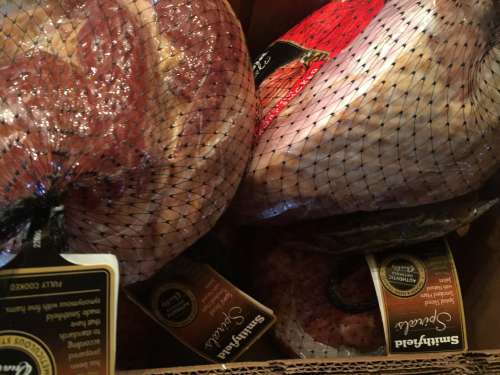 Merlin.
Of course I can't talk about my favorite things without including You-Know-Who…
BOTH Merlin and HIS farm (that he allows us to share with him) are two of my very favorite-est things.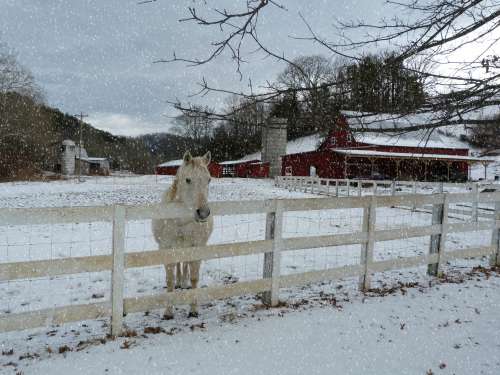 What about you?
What's on your favorite things (that you already have) list?
I'd love to hear. We all would!
Just know this. The best present you can give your family and friends this year is to be present. Be in the moment, together with the people you love. Not in a frenzy. Not in a panic. Not in a rush. Not on your phone or computer. Just present.
With a smile on your face.Until Next Time, Savor the Flavor of Life!
Lots of Love, The City Farmgirl in the Country, Rebekah