First of all, I would like to say thank you for the warm welcome I received here from our Farmgirl readers and bloggers!  I am so excited to be here with you!
Many years ago, back where we lived in Southern Utah, we bought a little two year old Quarter Horse. We had a terrible time coming up with a name for her and so we decided to sit on it for awhile. In the mean-time my husband voiced a few times that he thought she had a lot of promise. Well… before you know it, he was calling her Promise and it stuck.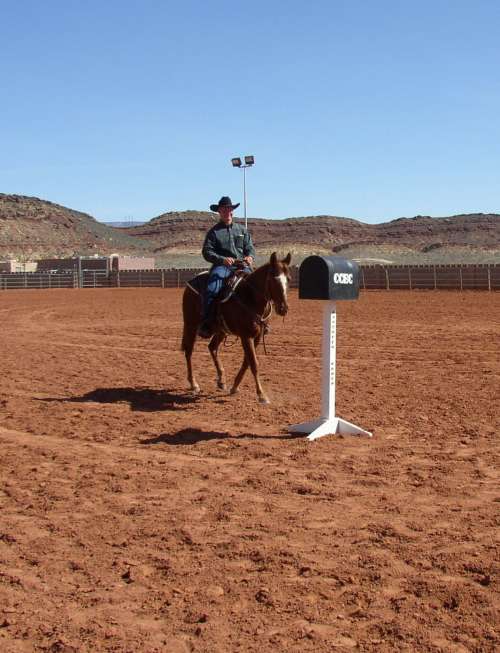 Our son showing Promise as a two year old in a Western Trail Class.
She's a funny horse and I thought you'd enjoy her "story".