Home schooling is a very old way of doing things. If you look at any of the bills in your wallet or the coins in your pocket, they all have a picture of a homeschooler on them. – William Lloyd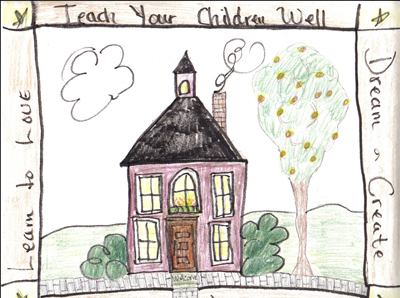 Happy August farmgirl friends! I know it's been a while since we've had our toes in the sand and I debated whether we should go to the beach in this post or " back to school ". But since I've been working hard on preparing two Educational Plans for our eighth and tenth grade HOME GROWN KIDS for next year I decided to share what was fresh in my heart and head. Besides, homeschooling is a "farmgirl " thing! By the looks of how many homeschooling farmgirls there are on the forum, it appears some farmgirls like to grow more than just flowers and veggies! They grow their own kids too!
It's not surprising that many of the same types of folks who are striving towards a more simplified lifestyle through homesteading and farming whether in their backyard or on a city roof top gravitate towards homeschooling also. Many homeschooling families ( us included ) see it as a natural extension of living a more " mindful ", self- reliant lifestyle.
 In this post I'll share with you how we became just one of two million American homeschooling families. 
Our journey began when my husband and I decided I would leave the career world behind and become a (sahm) stay at home mom. At the time our children ( a boy and a girl ) were 2 and NEW BORN. The seed hadn't been planted for homeschooling yet…I was much too busy chasing two toddlers around, planning park days and keeping up with the laundry… One day while the kids were taking their afternoon naps I sat on the living room floor folding their small bits of clothing, smelling the freshness of just washed baby blankets and footie p.j.s' feeling blessed beyond my wildest dreams, when a special report flashed across the bottom of the television screen. High School Shooting in Colorado… Suddenly I was shocked out of my blissful state into one of complete disbelief. A great saddness  lingered with me for many months after that horrific event. My heart ached for the victims, as well as the boys who committed the crimes, the school, the students and their families, the state of Colorado, America and the world at large. A strong feeling came over me that what the world needed was more kindness and less hatred. Not a new revelation I know, but it was MY REVELATION. I had to do SOMETHING; but what? I couldn't shake the feeling, the knowing that children need family;children need HOME.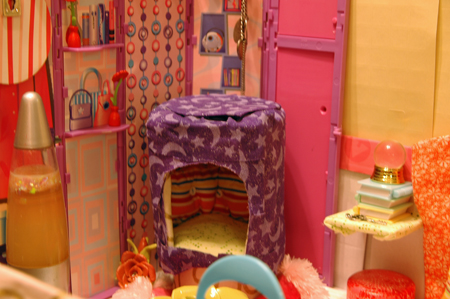 Soon I began researching homeschooling as an alternative to public and private education. The more I read and learned the more inspired and sure I became that this was to be our path. We met with other families who had toddlers that were thinking of homeschooling too. We offered each other support and shared information. Each of us pilgrims at the start of a new family adventure. Coincidentally, the first support group we belonged to was aptly named " beginnings ". I'd be fibbing through my farmgirl teeth if I didn't admit that I was both terrified and excited beyond belief about all the possibilities ahead of us. Good and bad.  As sure as I was, doubt crept in and out of my homeschooling heart as I studied about the different styles of homeschooling. Structured, Relaxed, Un-schooling, Secular, Non- Secular and Eclectic.
  Nature Creations made by our daughter A Fairy House, Wooden Bench, Backyard fort and a Fairy Crown made with creeping Phlox .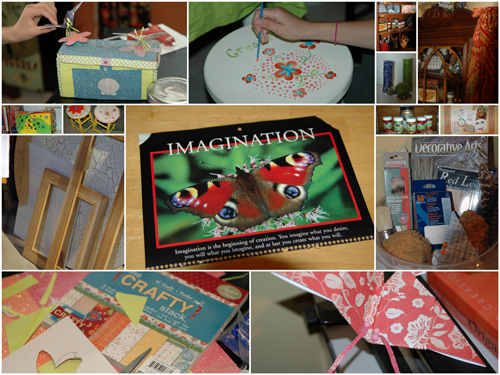 I learned from the writings of master educator's such as: Charlotte Mason, Maria Montesorri MD, Rudolf Steiner ( The Walforf Philosphy) , and John Holt. I read the "Home Schooling Book of Answers "cover to cover several times. I'm pretty sure it lived on my nightstand for about three years. I loved reading and learning about home schooling, but as we all know… real learnin' is in the doin'!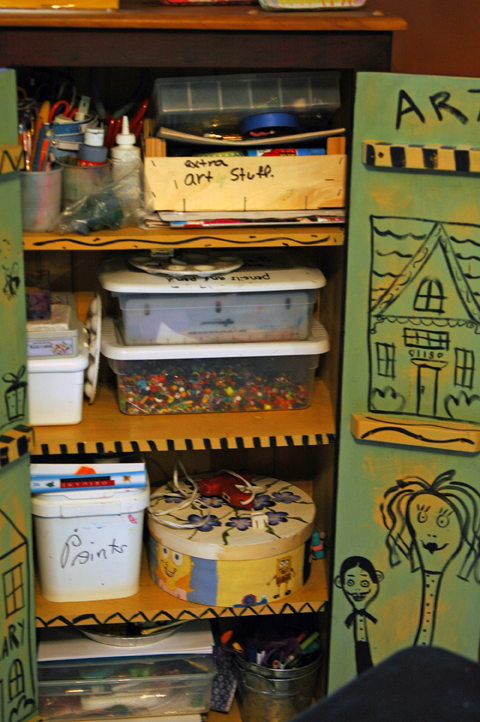 The early years of our home schooling adventure was filled to the brim with as much visual and tactile learning as we could get our hands on. I say " we " because we learned together as we went along.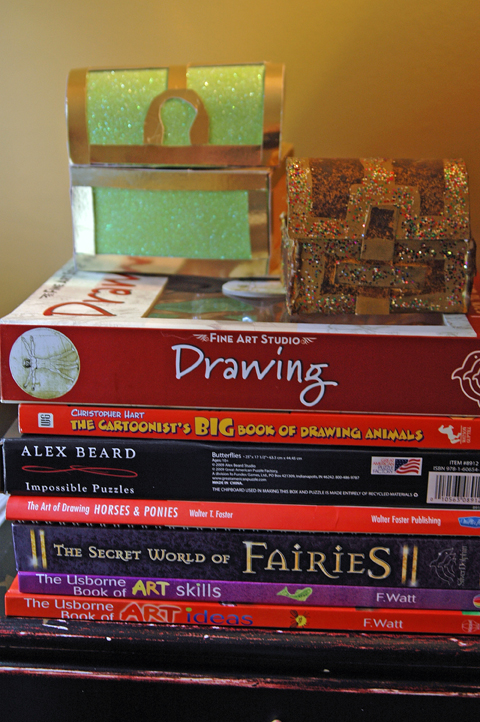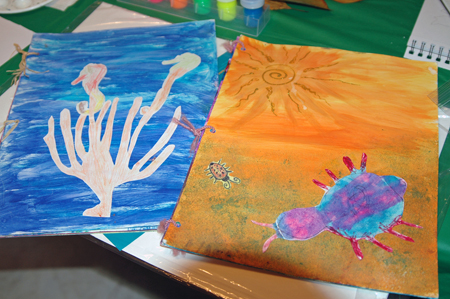 Handmade books using watercolors and shapes cut with paper. Go here to learn how we made them!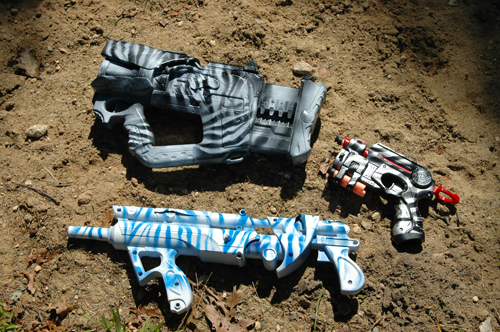 Our son is pretty proud of his homemade zebra stencil and the fancy paint job he created on he and his friends Nerf guns.
Art and nature, ( in our case backyard and beach science ) were the foundation and the inspiration for many of our hands on projects. We made books about springtime and the ocean, limited T.V. and computer time in exchange for art classes, lego club and piano lessons. Music has played a central part in our homeschooling from the time our daughter could reach the piano keys. The soundtrack of our homeschooling days comes from our children. She composes music and both children writes lyrics.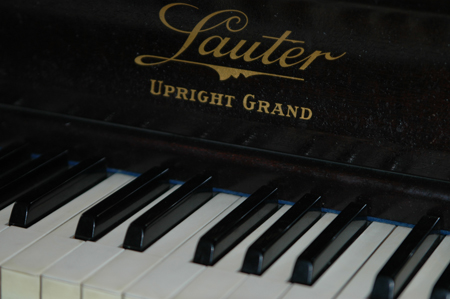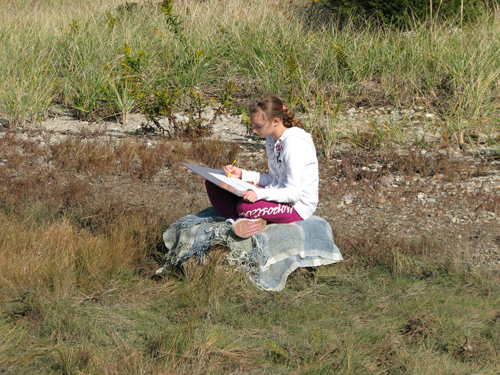 We logged many miles of cuddle time on the couch reading allowed until our children read independently and even after.  That was an important home school milestone for this un- certified homeschooling mom/teacher! Our days were as busy as we wanted them to be.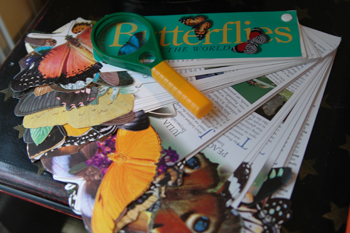 We got in our own " groove " after a while and figured out quickly that " at home days " are just as important as days on the road, if not more so. You see, homeschoolers don't really stay home all of the time.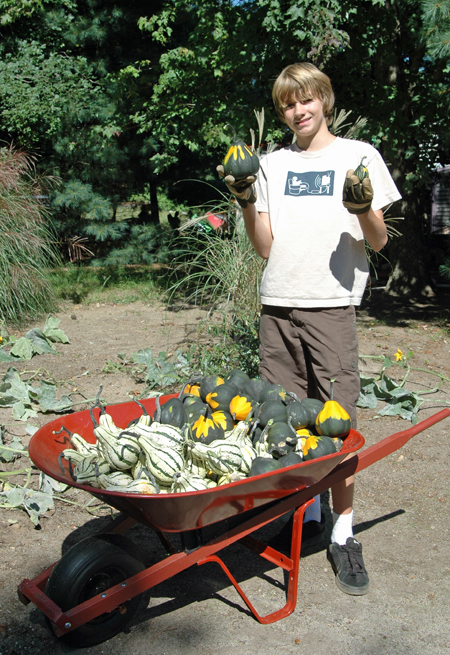 We go where our curiosity leads us. We listened to books on tape, went to the library for classes and story/craft times, visited local farms and art galleries. Went to the Childrens' Museum and Science Museum, studied ancient Egypt, and built a mid- evil castle from paper towel tubes, t.p. rolls and cardboard. When we studied Astronomy ( the first time ) we created the Solar System on a piece of butcher paper 3 x 18 feet long and hung it on our basement wall. It's still there behind a row of book shelves.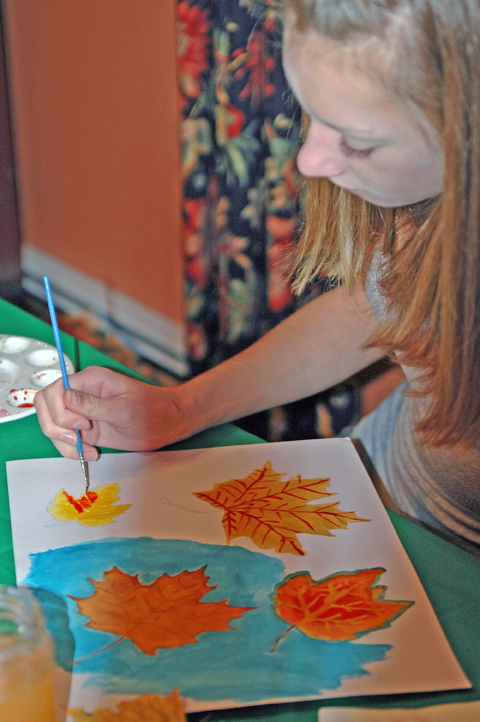 The children played with clay, paper, glitter and glue; boxes and canvases too. They worked with their hands and created their way though the wonder years. We left plenty of time in between lessons for making mud cakes and petal pies too! Our homeschool looks different these days with two teens in the house. It can get testy at times with all those hormones on the loose ( mine included ) but I'm so glad I swallowed my fear, left my doubts at the door and followed my homeschooling heart.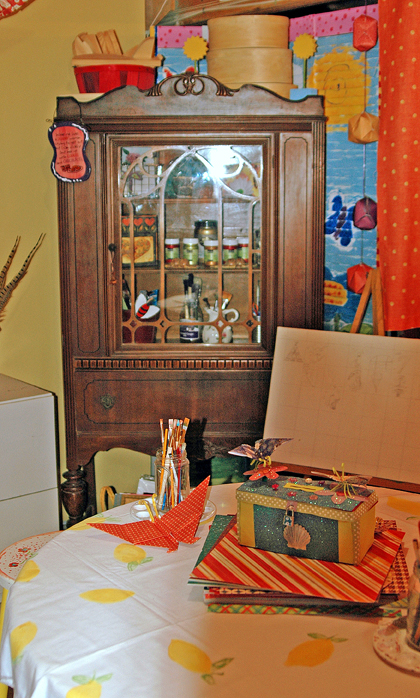 Our basement art studio
Our home grown kids aren't seedlings anymore. But they've got deep roots in faith, family, love and friendship and the brilliance of creativity in their everyday lives. I can't possibly express how full my heart is for the blessing and honor of  homeschooling our two children or how much THEY HAVE TAUGHT ME through the years in just one post. But I can tell you this;it hasn't always been easy, but it HAS always been worth it!
Here's my HOMESCHOOL 101 LIST OF THINGS TO DO FOR NEW HOME SCHOLAR'S.  
Familiarize yourself with your State Homeschool Rules and Regulations. Every state has their own.
Find out if your state has a Homeschool Association. You will often find support groups on their website.
Meet other homeschooler's and their children.
Start a play group or support group for home schoolers and advertize it through your local library or your State Home School Association web page.
Research the varied teaching philosphies.
Attend a Homeschooling Conference
Subscribe to homeschool blogs, e- groups and magazines.
Make sure you have the full support of your spouse before committing to homeschooling. ( you'll need it )
Share your good news with family and friends and begin your journey of living and learning together! You're on your way!
~ Petal Pie Recipe ~ 
At least one adult who still marvels at the natural world and as many youngsters as you can round up!
small bowl
a small flower/ herb patch
Have your kids pick the flowers ( ingredients ) they wish to have in their pie.
Fill the bowl half full of flowers and fill with water to just under the lip of the bowl.
Place in your freezer and remove when frozen. Observe with your child the pretty pie they made.
Have them draw it or take a picture of it to preserve their masterpiece so when it melts they'll have a physical memory of it.
It's not all about mud cakes and petal pies. Homeschooling isn't for everyone, but if you've been sitting on the old homeschooling fence for a while, perhaps you'll be inspired to follow your homeschooling heart too. It just might lead you HOME, right where you belong. You CAN DO IT!
Here are some additional links for YOUR homeschooling heart:
Charlotte Mason, Montessori Homeschooling, Susan Wise Bauer, ( The Well Trained Mind ), John Holt ( Un- schooling ) and Oak Meadow ( homeschooling curriculum ) and www.dandelionhousehomeschool.blogspot.com.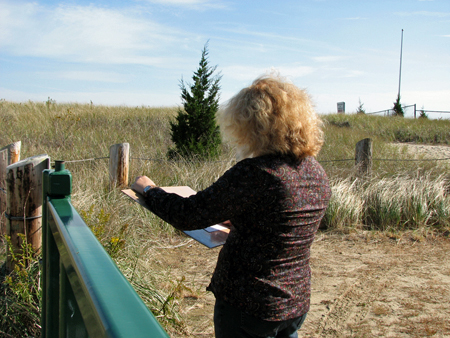 Until our next shoreline visit~
Beach Blessings from sister # 1199
Love,
Deb