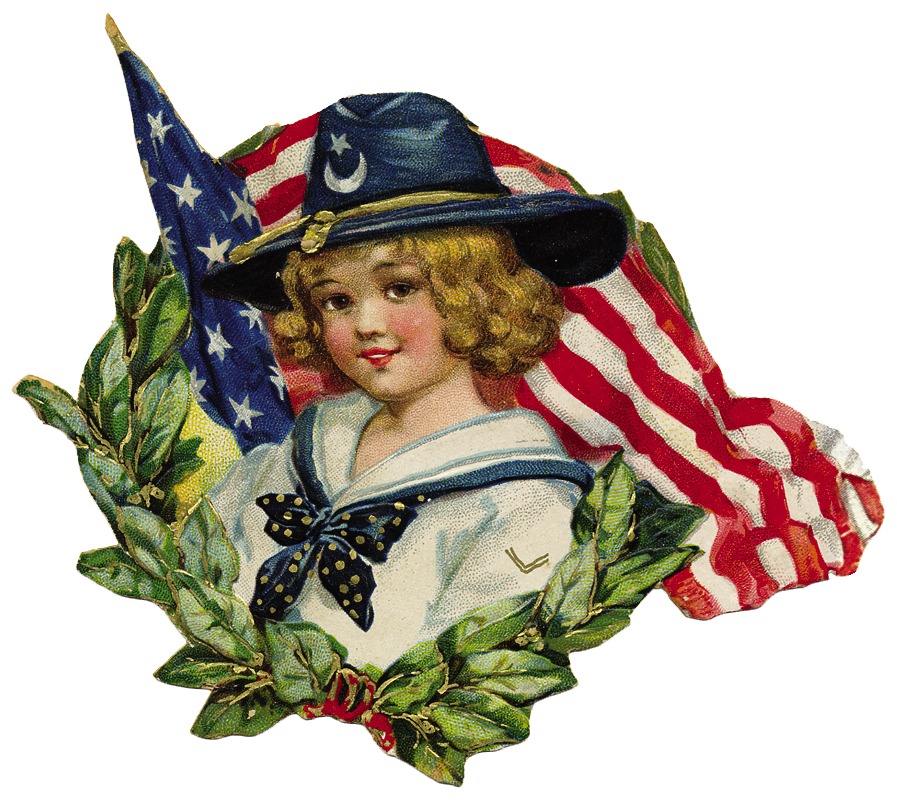 I love the Fourth of July, don't you? Summer weather is finally here and the choices for a festive fourth are many. How do you celebrate Independence Day? Here on the shorelines of America's Home Town, many people gather along Main Street to watch the annual parade. I confess, we've only done it once in our ten years here but it's not because we aren't celebrating our hard earned freedom elsewhere. We'll be at the beach taking part in our own tried and true tradition's. Come with me for a Festive FOURTH New England style!

My sweet Aunt Laura recently came for a visit from Reno over the Fouth of July. It gave us the reason we needed to stay ( off beach ) and take in the annual Home Town parade!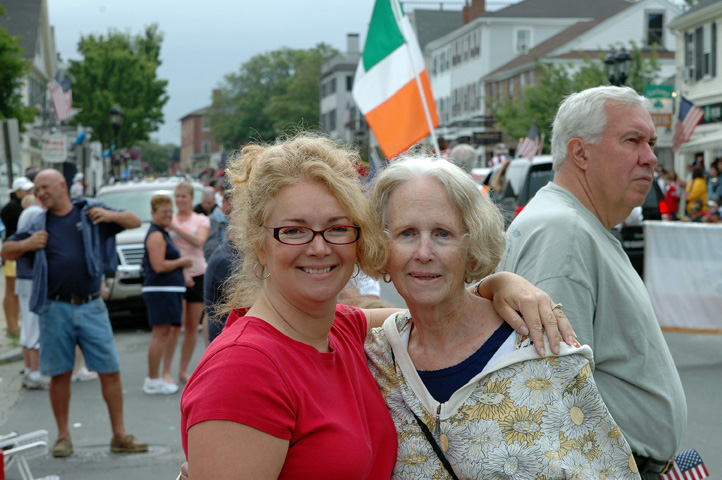 Here we are together downtown. We met up with some good friends on the streets and saw a few in the parade as well!
This is our friend Susan promoting the Boy Scouts of America. She's also our sons former Den Leader. She loves a good friendly crowd! What would this country be without all the selfless people who devote so much of their free time to the growth and development of the children of our country?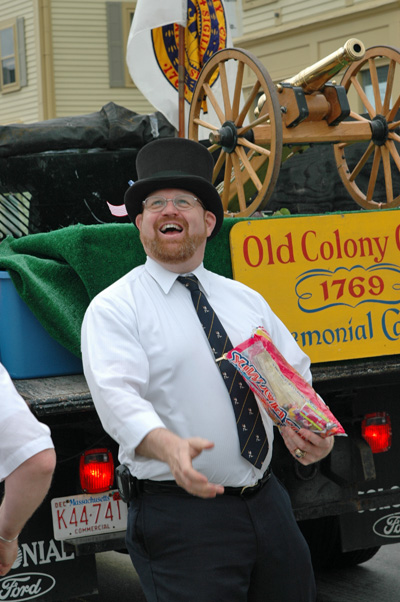 Here's our friend Tim ( and community member Scout leader of our son's Scout troop ) tossing candy to the crowd… Too bad he's not having any fun out there!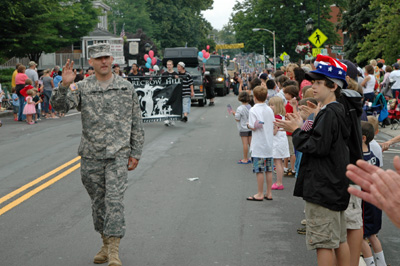 No Home Town parade would be complete without Military presence and at least one politician. Senator John Kerry reaching for my Aunts hand.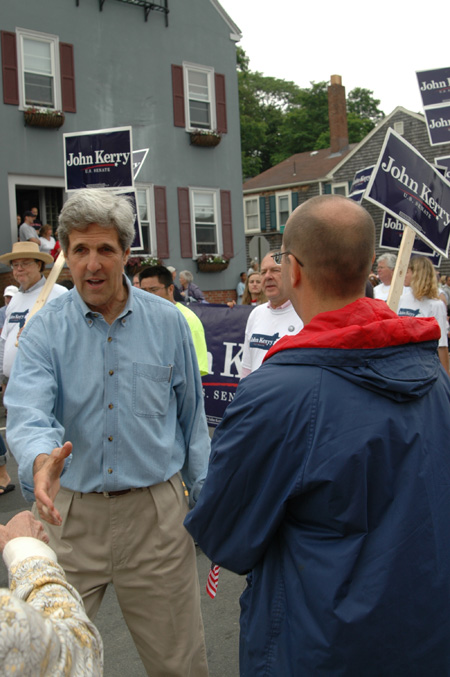 And horses of course!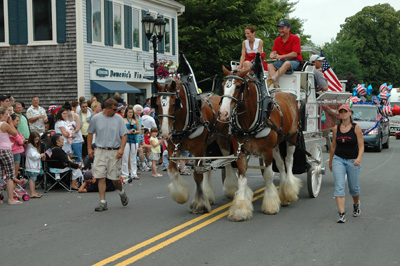 It was great to experience an old fashioned home town parade with my Aunt. We all went home for a nap, then later that evening we returned to the waterfront to watch the fireworks over Historic Plymouth Harbor.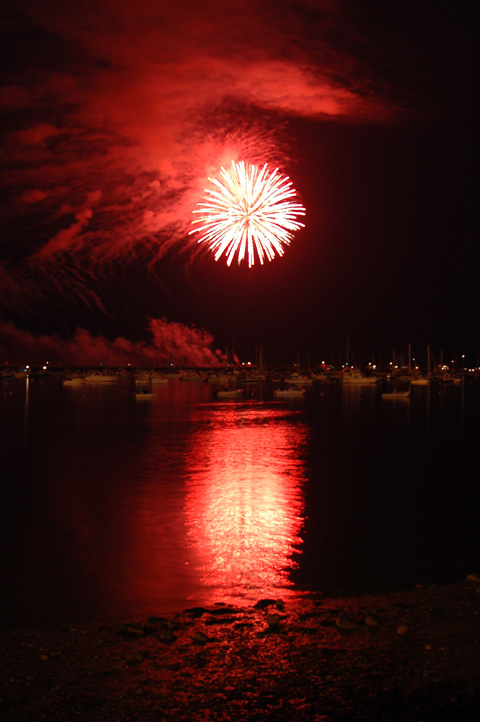 Now let's head to the beach for another kind of 4th of July celebration! Uncle Sam makes a special appearance every year for the annual parade on the beach.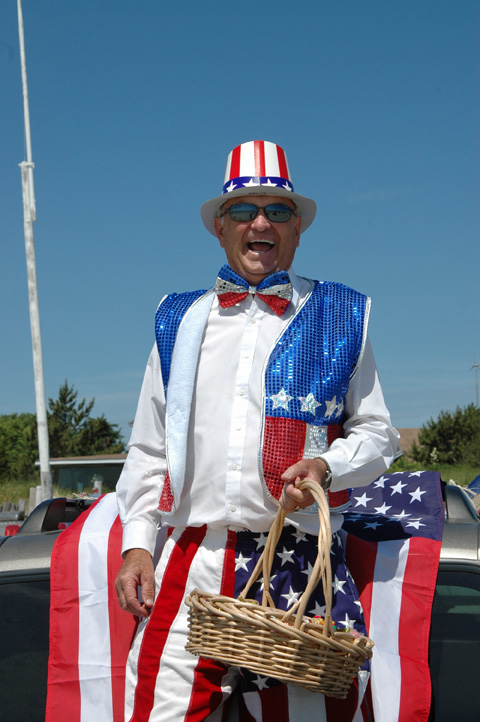 Those of us who participate get up early to decorate our vehicles and ourselves! Then we drive down to the beach and get in line for the parade!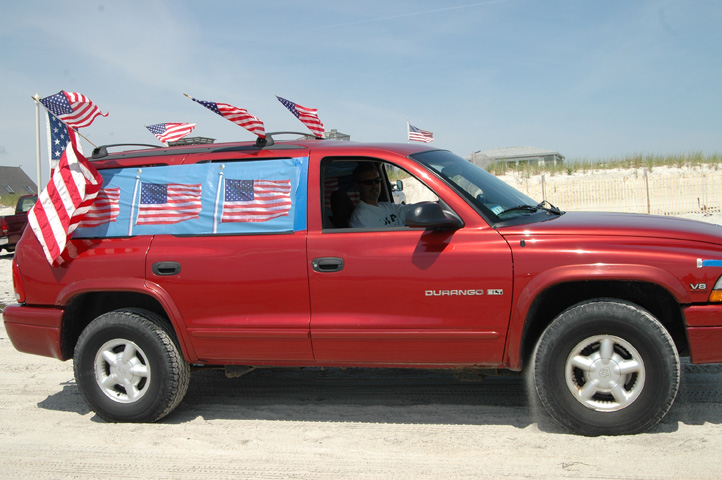 My hubby driving in the parade while I walked and took photos.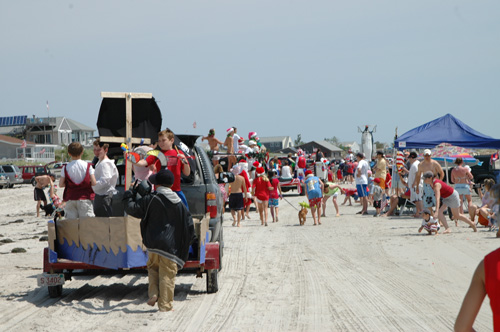 Some residents really go all out and create floats like the pirate themed one above. I love how the red, white and blue pops against the muted tones of sand and sky.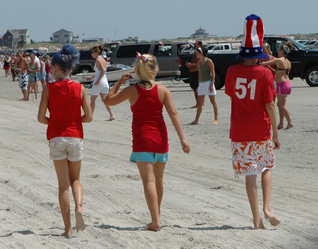 The kids look forward to the parade each year. This candy grubbing trio are in line to catch the candy residents toss from their floats and SUV's as they cruise the beach in true Fourth of July fashion!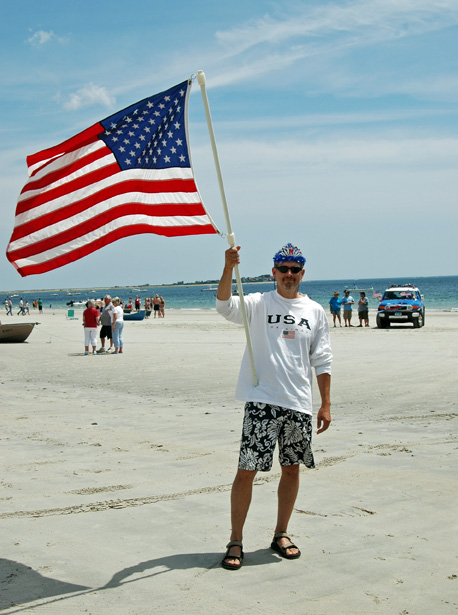 My handsome Yankee beach bum was feeling especially FESTIVE wearing our daughter's patriotic crown. He thought he was King of the beach that day!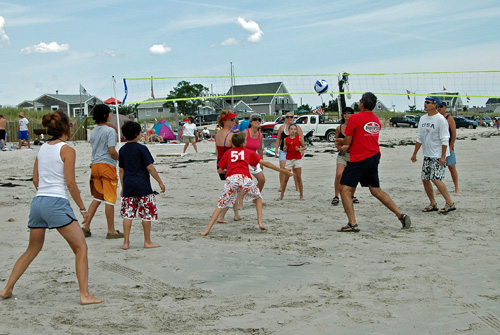 After the festivities are over, it's time to relax, enjoy the day and reflect on why our Independence means so much to each and every one of us!
I hope you enjoyed your Festive Fourth experience all the way from America's Home Town!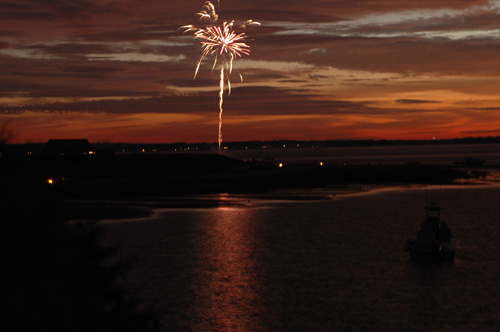 What tradition's do you and your family share on the fourth? I'd love to hear about it!
Have a SAFE and Festive Fourth my farmgirl friends!
God Bless the good old US of A!
Until our next shoreline visit~
Beach Blessings!
Love,
Deb