Dear sisters,
A fresh NEW YEAR is laid out before us perfect as a freshly plowed field waiting for the first planting. I can't think of anything more symbolic for ringing in the new year than celebrating the world of things that grow. The very essence of life pulsates through every living, growing thing. Like plants, we are programmed to do certain things, at certain times, and in the right conditions we flourish and inspire. What kinds of seeds will you sow in 2016? Creative seeds I hope! I just happen to have a fun decorating idea to share sure to help you welcome in the new year. If you're in the mood to re-do a wall or two you'll love how easy and fun it is to create beautiful wall art with antique botanical prints you can print from home. Come see!
Antique/vintage botanical prints come in and out of favor in the decorating world and right now they are back in bloom!
" Recently a renaissance has been occurring in botanical art and illustration. Organizations devoted to furthering the art form are found in the US (American Society of Botanical Artists), UK (Society of Botanical Artists), Australia (Botanical Art Society of Australia), and South Africa (Botanical Artists Association of South Africa), among others. The reasons for this resurgence are many. In addition to the need for clear scientific illustration, botanical depictions continue to be one of the most popular forms of "wall art". There is an increasing interest in the changes occurring in the natural world, and in the central role plants play in maintaining healthy ecosystems. A sense of urgency has developed in recording today's changing plant life for future generations. Working in media long understood provides confidence in the long-term conservation of the drawings, paintings, and etchings. Many artists are drawn to more traditional figurative work, and find plant depiction a perfect fit. Working with scientists, conservationists, horticulturists, and galleries locally and around the world, today's illustrators and artists are pushing the boundaries of what has traditionally been considered part of the genre." Wikipedia

I'll buy that! Thank you, Wikipedia. I've always loved botanical art drawings and paintings. In fact, when we remodeled our hair salon in Reno years ago it was the color palette of an antique botanical illustration I tore out of a magazine that inspired the design and theme of the renovation. What's better than being blanketed in soft, muted earth-tones for a relaxing day at the spa? I carried it around with me as I made my choices for all of the finish surfaces. One of our stylists was a talented decorative artist so we commissioned her to paint a series of lush vines on columns and over hangs in the space. She also painted a giant mural which we hung behind our front desk. Imagine Italian garden meets modern salon.
I like to believe there is a deeper reason for my passion for botanical art that goes beyond a general appreciation for the art form itself. A few years ago in my garden reading I learned of a highly revered botanical artist from the 1700's named Joseph Banks ( Banks is my maiden name). Perhaps it's in the blood! What ever the reason is I love it and I was excited to finally have a reason to display some of these fine works of historical art in our home.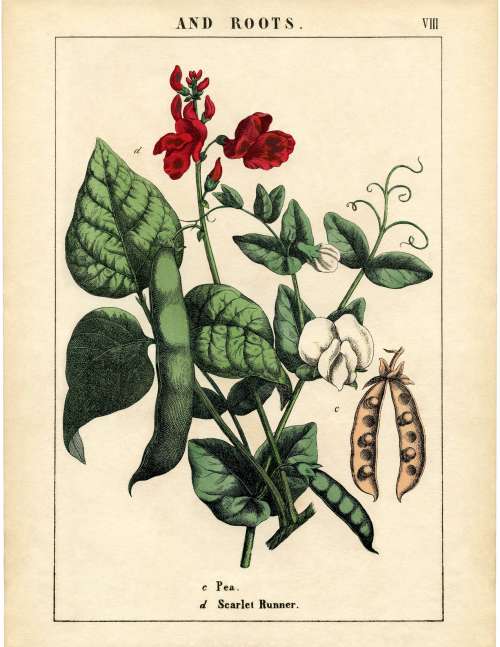 We recently remodeled our downstairs bathroom to make it more functional and pretty for my mom. It's the only bathroom on the first floor so we are all enjoying the change and it's especially nice that mom isn't having to dig through baskets for her toiletries anymore.It's become a much more pretty, soothing space. Just what every Grammy needs. As with most remodeling it always takes longer than planned but once the dust settles it's fun to add the finishing touches and artwork.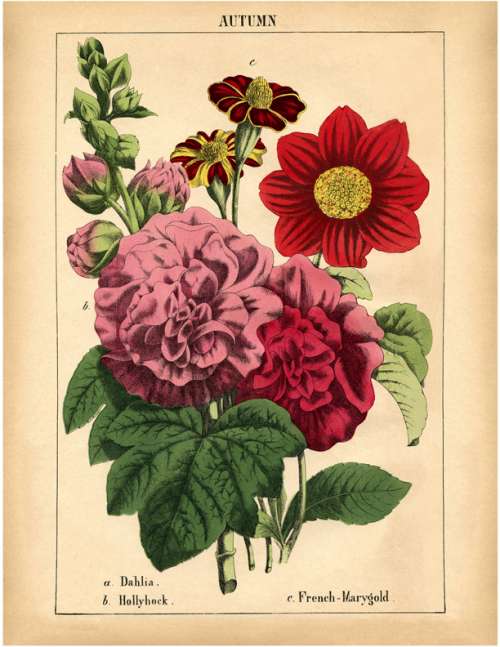 I'm always enthusiastic about remodeling and decorating. I love the planning stages and I can choose fabric and a paint color in short order but I am terrible at choosing art for our home. Maybe terrible is too harsh a word but I'll live with blank walls FOREVER before I hang something I don't like. The thing is, we have such a large photo library to choose from that I tend to get overwhelmed deciding which photos to use. I was headed down that same road with our bathroom until I stumbled upon FREE botanical printables online.
I already had some left over frames in the correct size and color. PERFECT! All I needed were a few mattes for the frames and I was ready to go. Oh, and ink in the printer.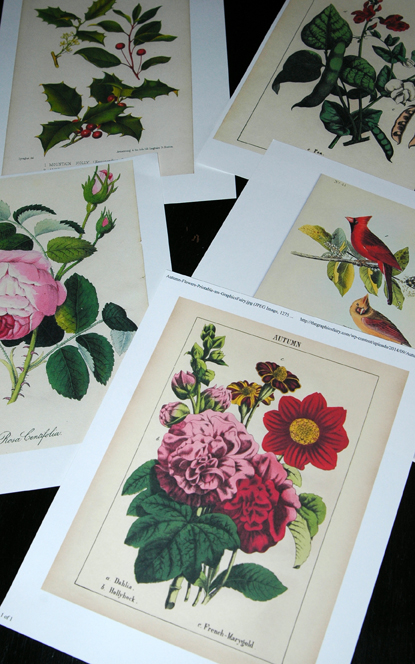 It took some discipline to choose which illustrations I wanted to print. I only had room for a few. At first, I was going for an earthy, winter-y, holly, evergreen-y and pine cone vibe but in the end I just couldn't resist the colorful floral prints. Everything about these beautiful drawings and paintings just draws me in which is exactly what they were designed to do. They make me want to look closer and learn more about them.
I'm in love with muted pinks this year and the faded vintage ink pigments just sing to me. And, of course I had to print out a dandelion for Dandelion House too.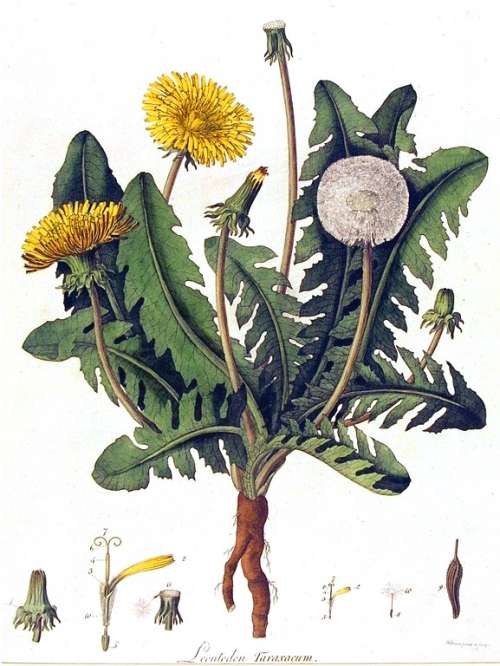 If you're using a standard printer the largest size you can print will be an 8×10 but by choosing a matte that fits inside an 11×14 frame you can create a larger piece of artwork just right for a small nook, home office, hallway or bathroom. I used a white card stock paper which gives the print a more realistic matte finish and if your image has a faded parchment paper background on it, it will print true to color over white. A laser inkjet printer will work. If you have a photo printer, even better.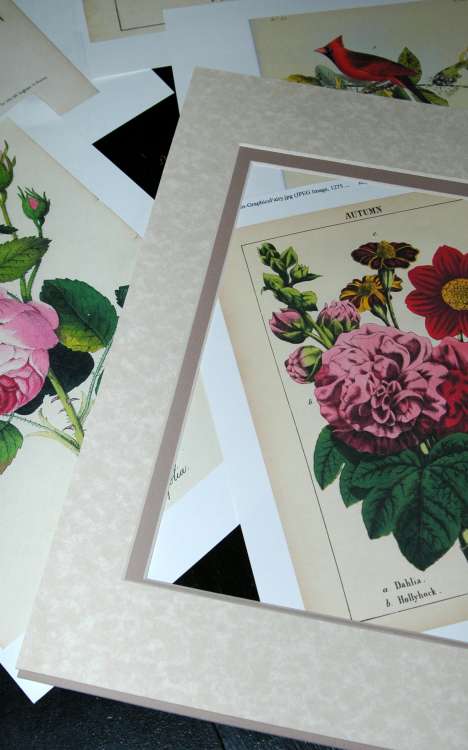 I chose a classic, double matte with a soft marbled tone on top and an earthy taupe for the under layer and white frames for a fresh look in the bathroom.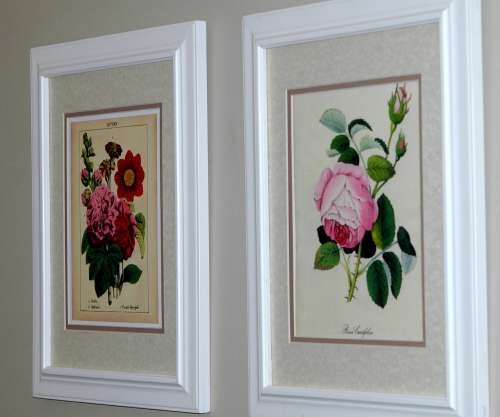 Once everything was printed it only took about an hour to assemble the frames and hang them on the wall. This might be a record!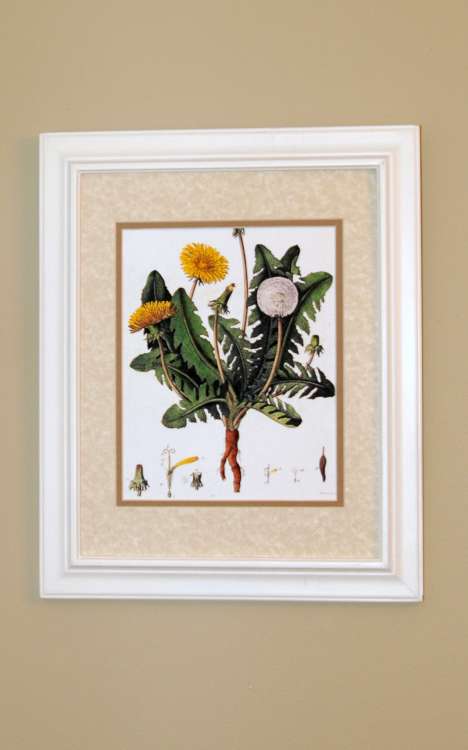 I love the way they turned out. The bathroom feels so much more lively with the colorful botanical art prints added to the neutral backdrop.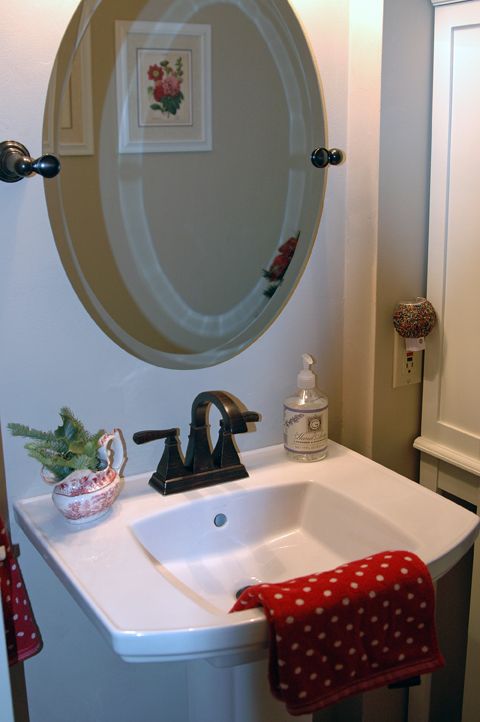 Do you enjoy botanical art too? I would love to hear about your projects too!
Do you have your " word" for 2016 yet? I have chosen two.
My words for 2016 are GROW and GATHER. I feel like a tiny seed just waiting to pop open and sprout into the world. My roots will grow deep for a strong foot hold and wide to inspire and encourage. My hands will act like branches creating more beauty in the flowers I grow, the photos I take and the words I write. My farmgirl heart will be pumping with pleasure as I gather new wisdom, meet new people and try new things. What ever you do in the new year, own it!
Until our next shoreline visit~  Cheers and Happy New Year Sisters!
Thank you all for being the bright lights that you are and for sharing your stories here in 2015! Let's keep cruisin' together in the new year!
Beach Blessings and Much Love,
Deb # 1199
PS.This space is much too small to delve into the roots of Botanical Art and Illustration but here's a link to get you started if you're interested in learning more.