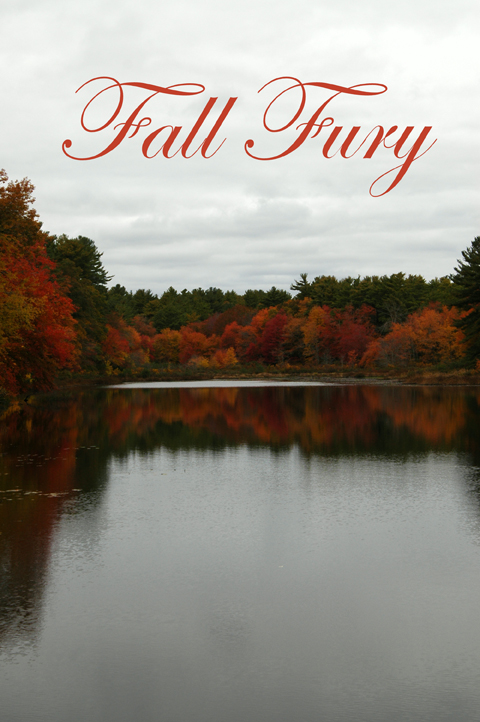 Dear Sisters,
Happy November from the shorelines! Fall sure is a busy time of year isn't it? Nesting season hits hard and before you know it you're in a fall fury trying to get everything done inside and out before Old Man Winter arrives. Thank goodness there are so many wonderful distractions to help us slow down and enjoy the abundance of harvest season. Fall festivals, apple picking, pumpkin patches and corn mazes call us back to the farm and if you're lucky enough to live in a hot-spot like New England, leaf-peeping is always a must! Get ready. We're on fire this year!
October gave a party;
The leaves by hundreds came,—
The Ashes, Oaks, and Maples,
And leaves of every name.
The sunshine spread a carpet,
And every thing was grand;
Miss Weather led the dancing;
Professor Wind, the band….
The sight was like a rainbow
New-fallen from the sky….
~George Cooper (1840–1927), "October's Party," c.1887
The change of color sure took its sweet time getting here, but when it finally arrived it was magical. Everywhere you look trees, shrubs, even underbrush on the shoulders of the road are ablaze with the rich, warm shades of Autumn.
My sweet mom and I always go leaf-peeping together. We are both nutty about fall! We really need a bumper sticker that says " We brake for fall leaves " because we've been known to come to a screeching halt in the middle of traffic if we think there might be some good photo ops or leaf gathering to be had.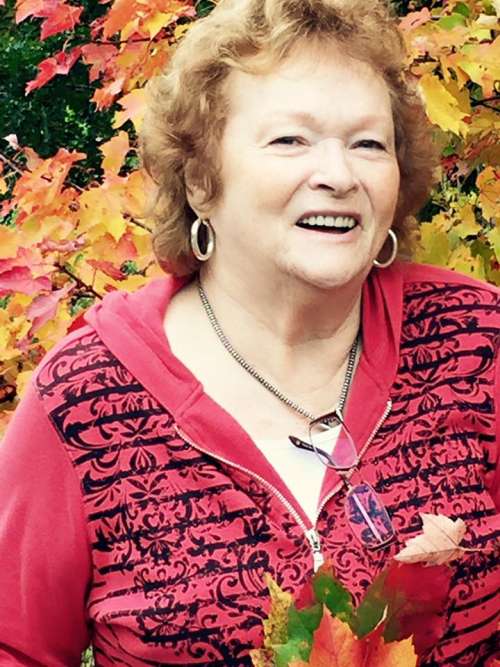 We love to bring leaves inside to enjoy and marvel at. Over the years my mom has incorporated many a fall leaf into artwork for her home. Pressed leaves in books became wall art and inspiration for future projects. Now that she lives with us I get to see her at work when she creates with leaves.
These days she's painting them just for fun! I love this leaf study of 4 she painted. They are all so different!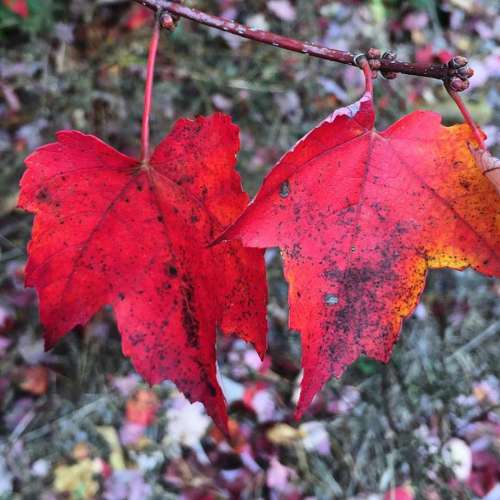 On one of our outings we caught up with my handsome Yankee and some of our family who were visiting from Reno, Nevada, out at the cottage.
We were so grateful to have some people from home to share this beautiful autumn in New England with. It sure helped us get over our annual bout of homesickness, which for some reason comes with a vengeance in the fall. Even though I feel perfectly at home and happily transplanted here my western roots still live and breath inside of me.
We walked the narrow grass paths which were covered in leaves. All was quiet except for the crunching beneath our feet as we moved along. Click here for crunching leaves video.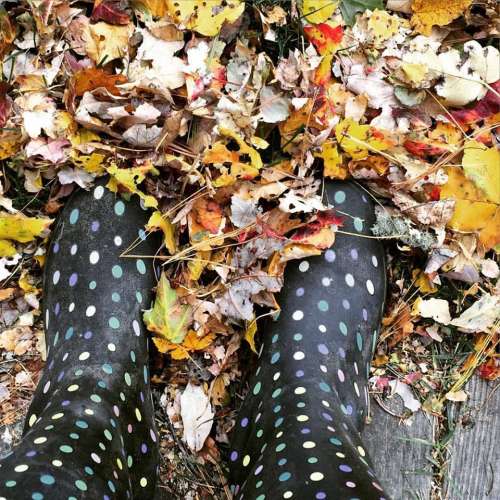 And that concludes the fall fury tour, sisters!
Have you gotten out and had your fill of fall too? I'd love to hear about it!
I hope you enjoyed the sights and sounds of our fiery fall in New England.
Until our next shoreline visit~
Beach Blessings and Much Love,
Deb,
The Beach Farmgirl and sister # 1199