Late last week I attended a legal conference.
Legal conferences are not usually a serene, enchanting, pleasant affair.
But this one surely was. It wasn't the conference that was serene, it was the venue where it was held. And my trip back home.
It was in Asheville, North Carolina at the Grove Park Inn.
Autumn was in the air.
Leaves were beginning to turn from green to red, yellow, orange.
Pumpkin Spice coffee.
Gingerbread.
Apples.
Life is tough, I tell you.

Nestled in the Blue Ridge Mountains, the Grove Park Inn was built in 1913 and is listed on the National Register of Historic Places.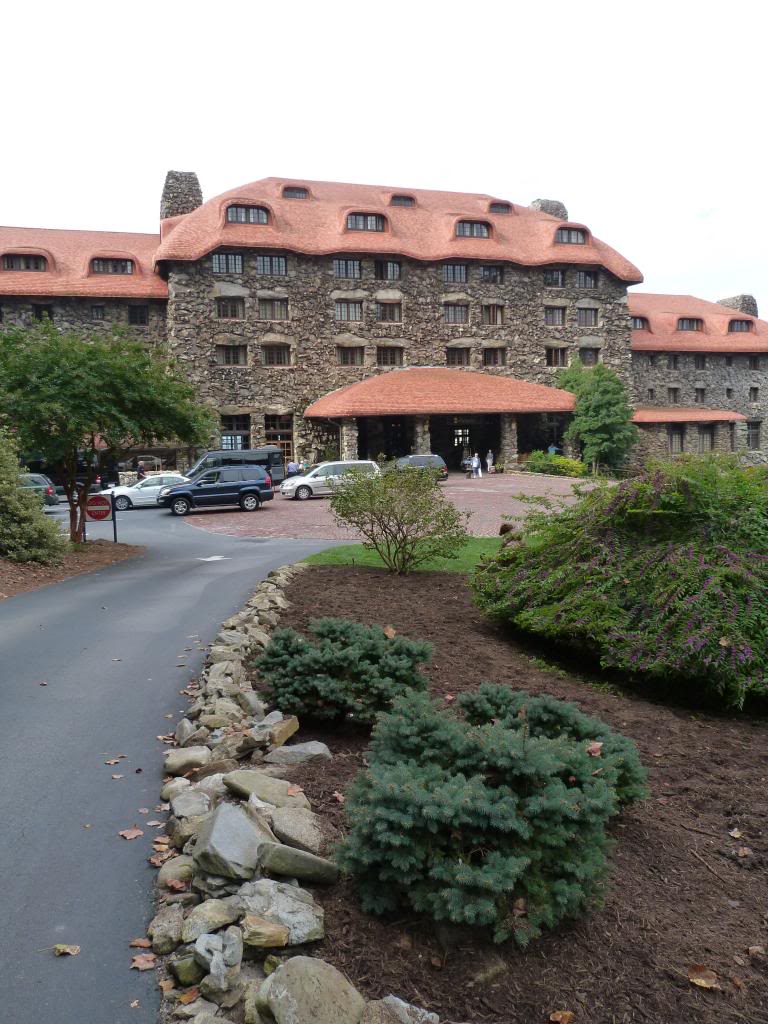 In order to complete it in one year, 400 men worked 10-hour shifts six days a week.  Huge granite boulders, some weighing as much as 10,000 pounds were brought to the hotel site with mules, wagons and ropes. Do you see all those boulders? wowzer. As a rock lover, I found this place to be seriously beautiful and charming.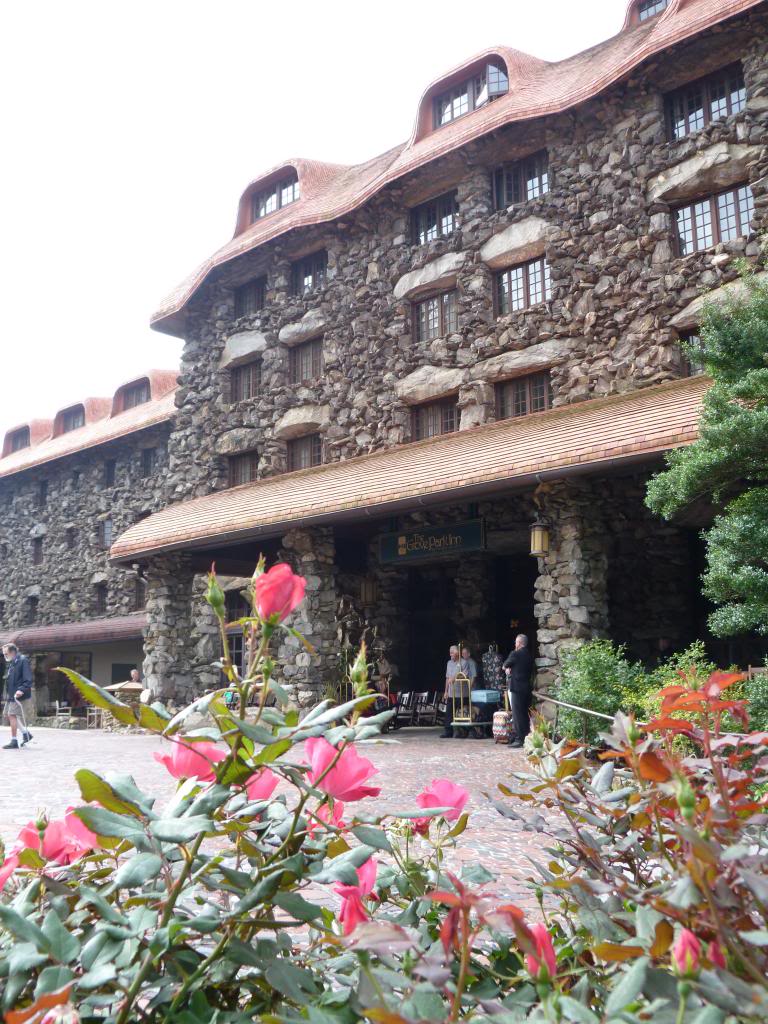 There are two fireplaces in the huge lobby, one on each end. They were so large I bet 10 people could stand comfortably inside each one.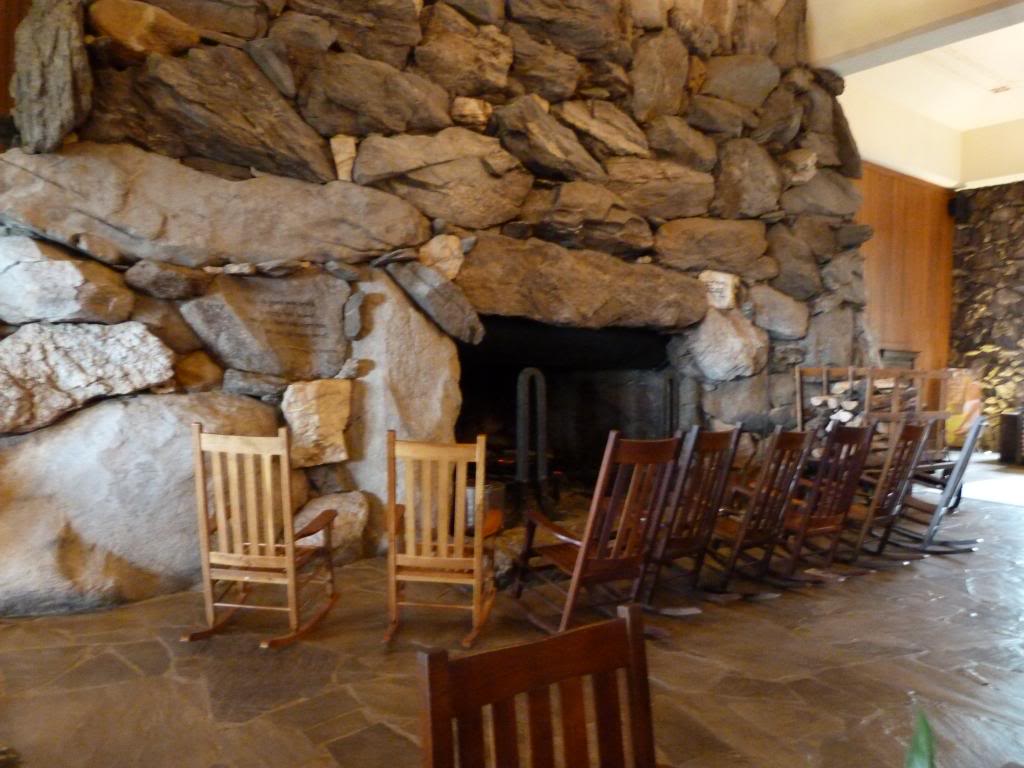 Do you notice those words on the stone to the left of the fireplace opening?
It says: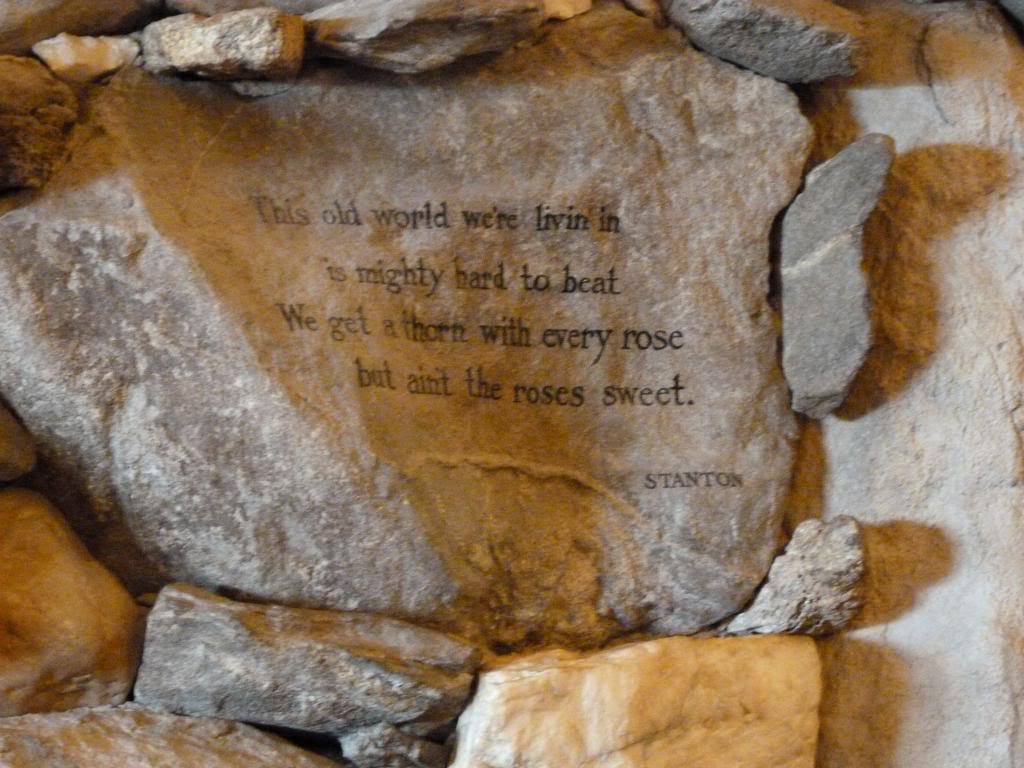 Ain't that the truth?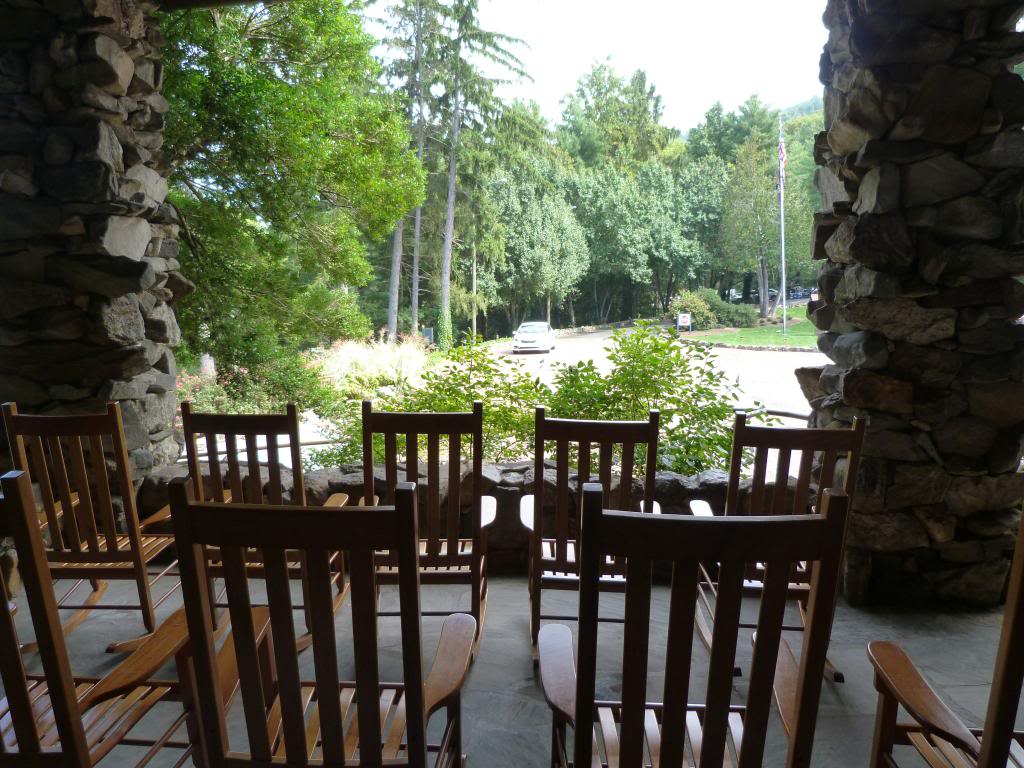 Rocking chairs everywhere. This is a place that invites relaxation. Sit down, take a load off…
It felt like a sanctuary for the soul.
And hey, there's no place I've ever seen this.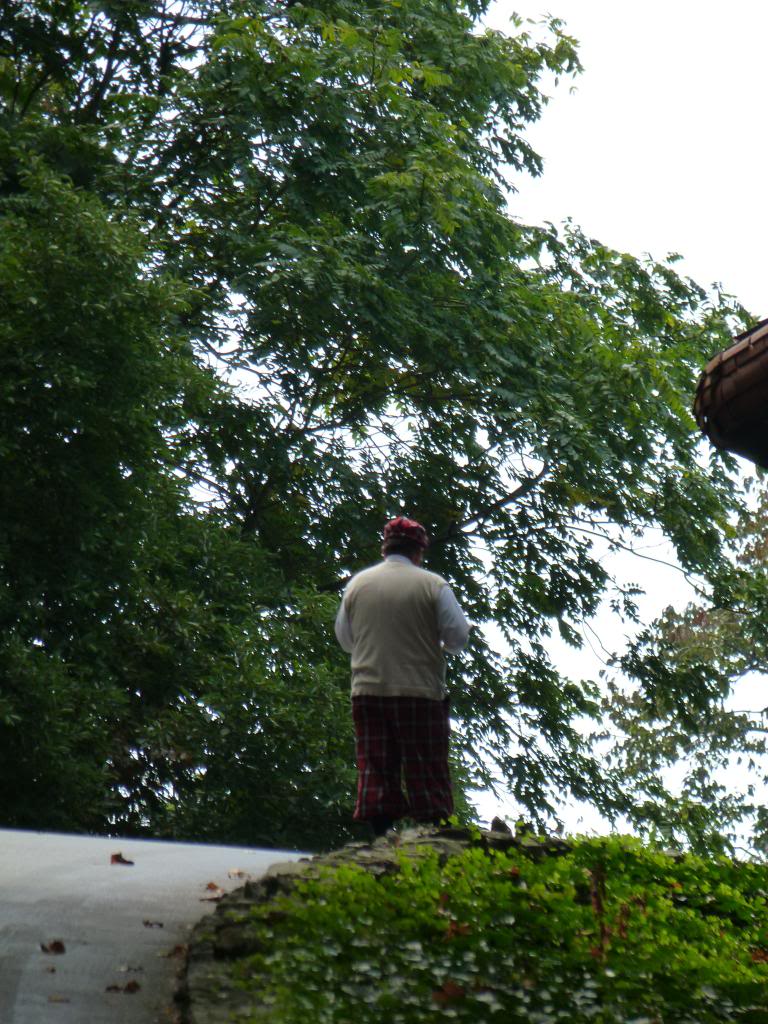 Red plaid golf nickers and a beret to match.I took that photo of the guy in the fancy golf outfit and then thought I'd take a "selfie" 'cause I was looking mighty fancy myself.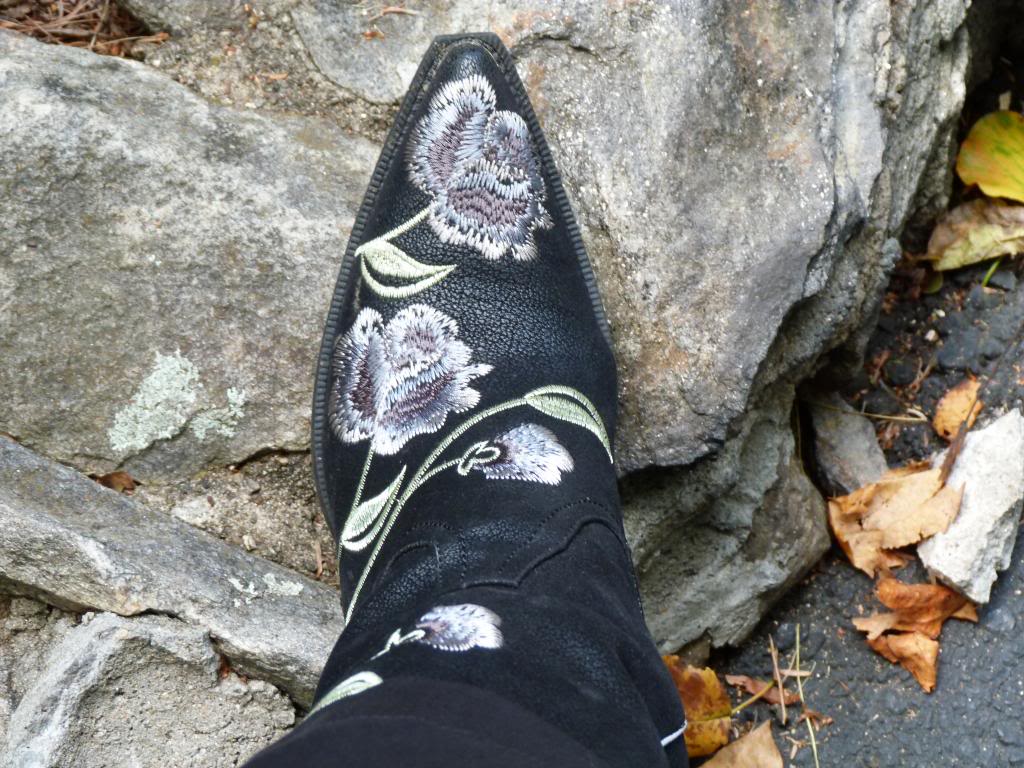 Like my cowgirl boots? PS No cows had to die for these. All fake, fake, fake.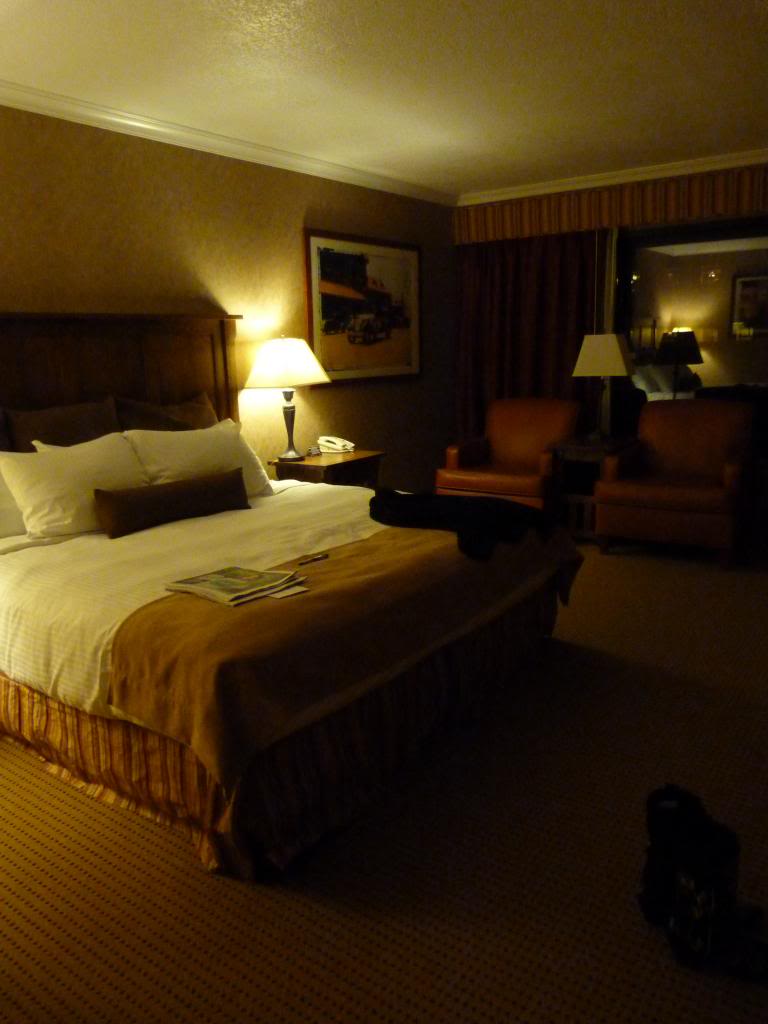 The room.
Purty nice!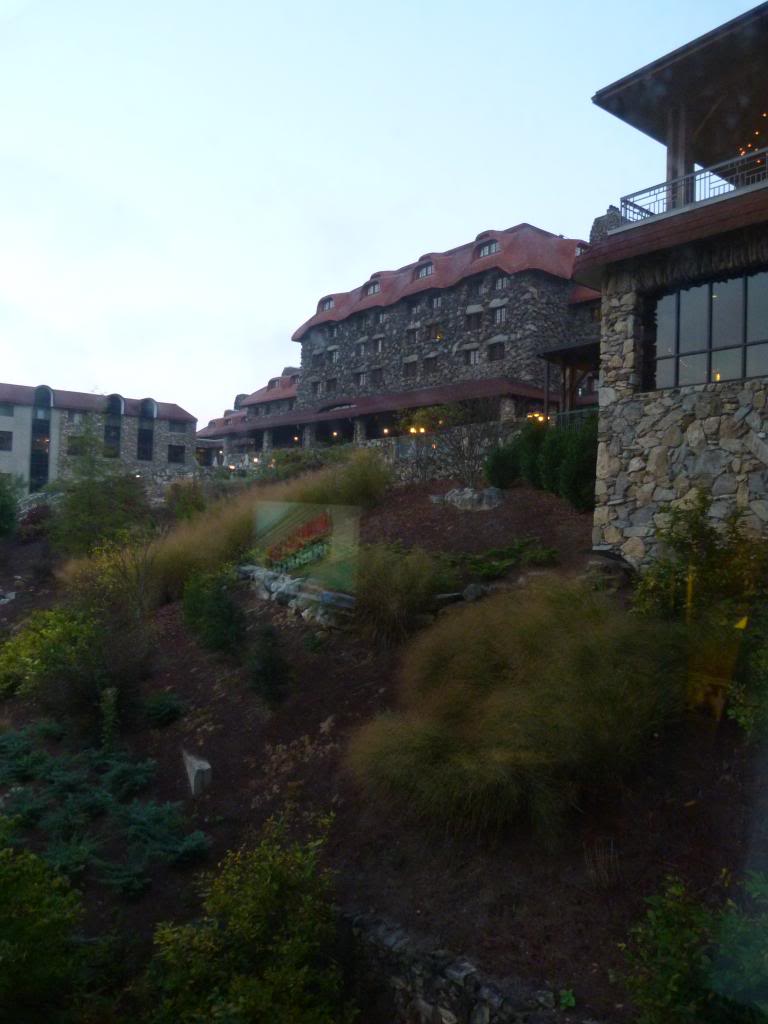 And the view from the room.  This is the backside of the Grove Park Inn.
But all that wonderfulness is not the subject of this blog post.
The subject is Taking The Long Way Home.
Ever since I moved here a little over a year ago, I often take the Long Way Home.
I take side roads, country roads, out of the way roads.
Bumpy, one lane, no guard rails with big drop offs, dirt country roads.
Roads that make me hold my breath as I come around a blind turn.So, on my way home from this trip I saw a sign "Blue Ridge Parkway ahead"  and then this beautiful stone overpass with another sign beyond it (that brown sign says "Parkway.")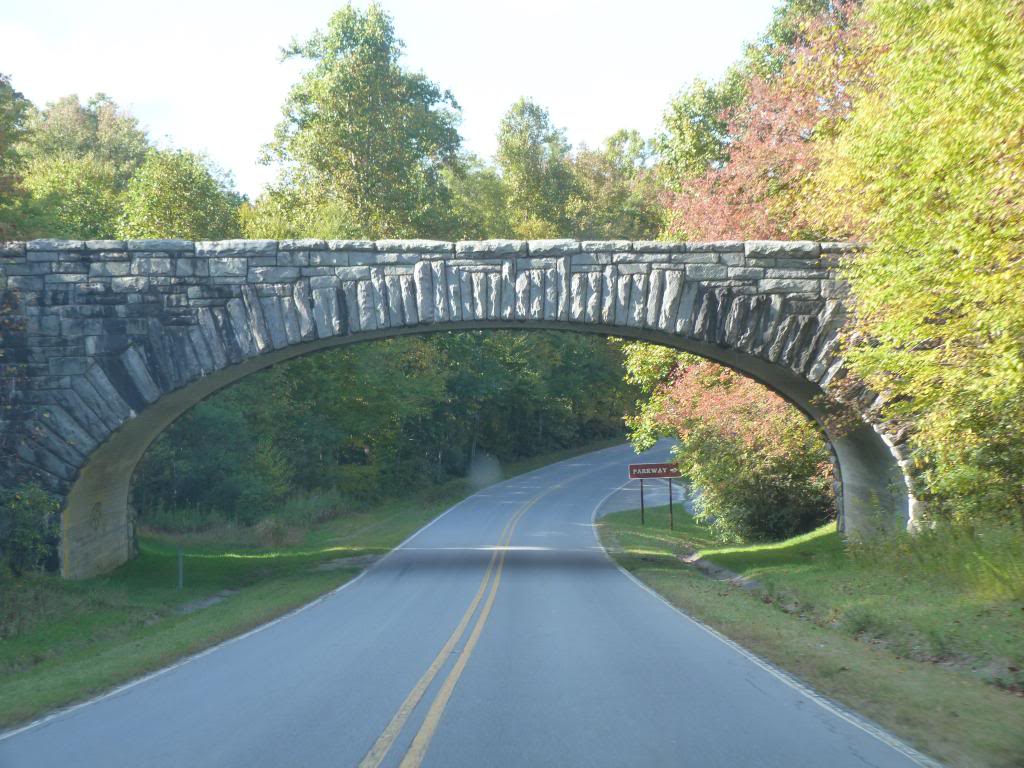 I whipped right in there at the last minute, wondering then if it would be open with the government shut-down and all. It was!
My theme of this trip was autumn. I had discovered Micky-D's Pumpkin Spice Latte on the way to Asheville. And before I saw the Blue Ridge Parkway sign, I had just filled my tank with gas and picked up another Pumpkin Spice Latte. I was ready to roll!
Now, two things working together meant that I wasn't going to make any stops on the Parkway. First, I'm having car problems and can't always get my car to start after I've turned it off. Second, I was ready to see my Hubs and Daughter. So, instead of stopping at any of the overlook pull-offs (and there was a ton), I just took photos from the driver's seat as I drove.
Obviously, I got a lot of photos that looked like this: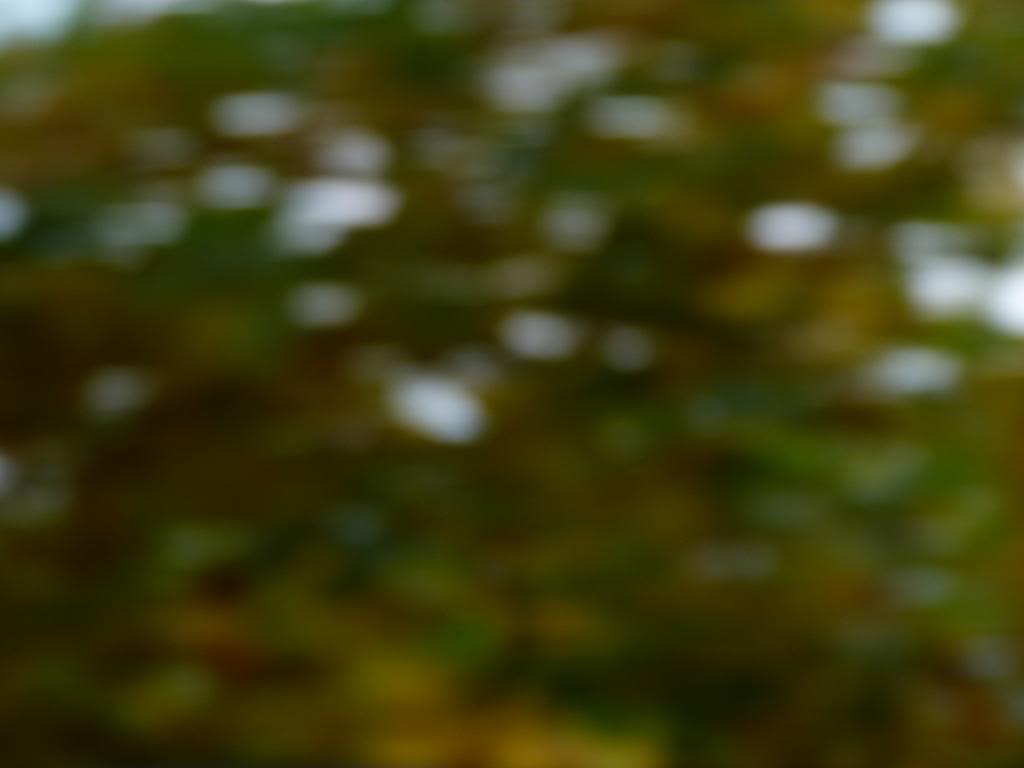 And this: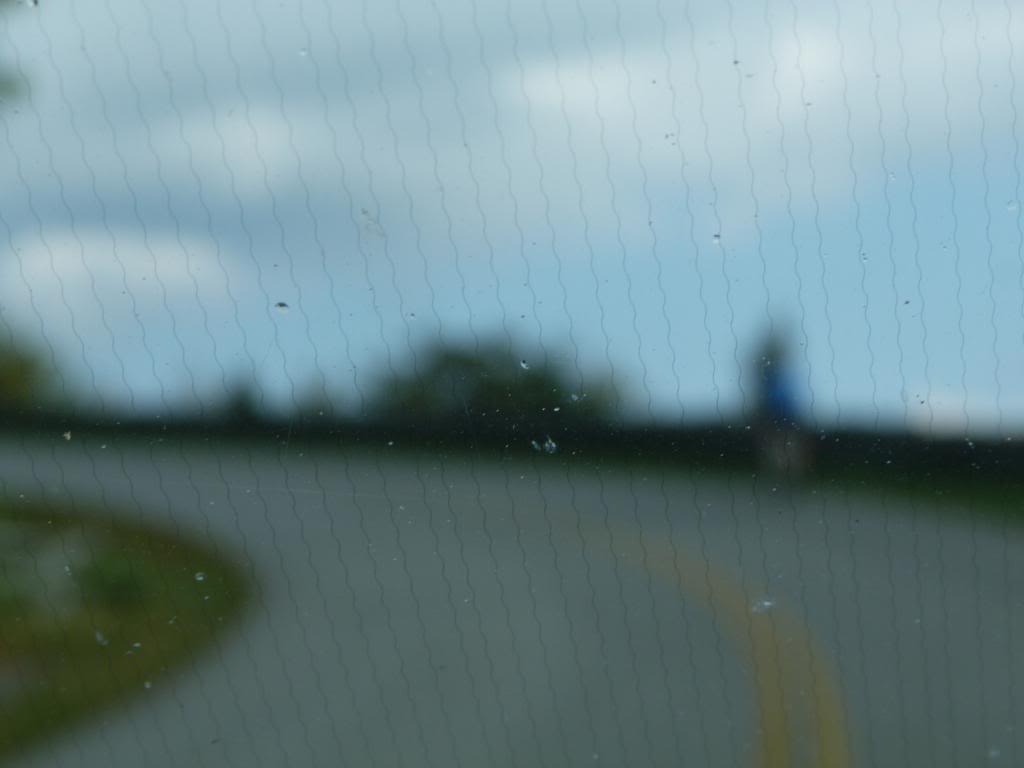 But I also got some nice "out of the passenger's window" shots. Come with me down the Blue Ridge Parkway…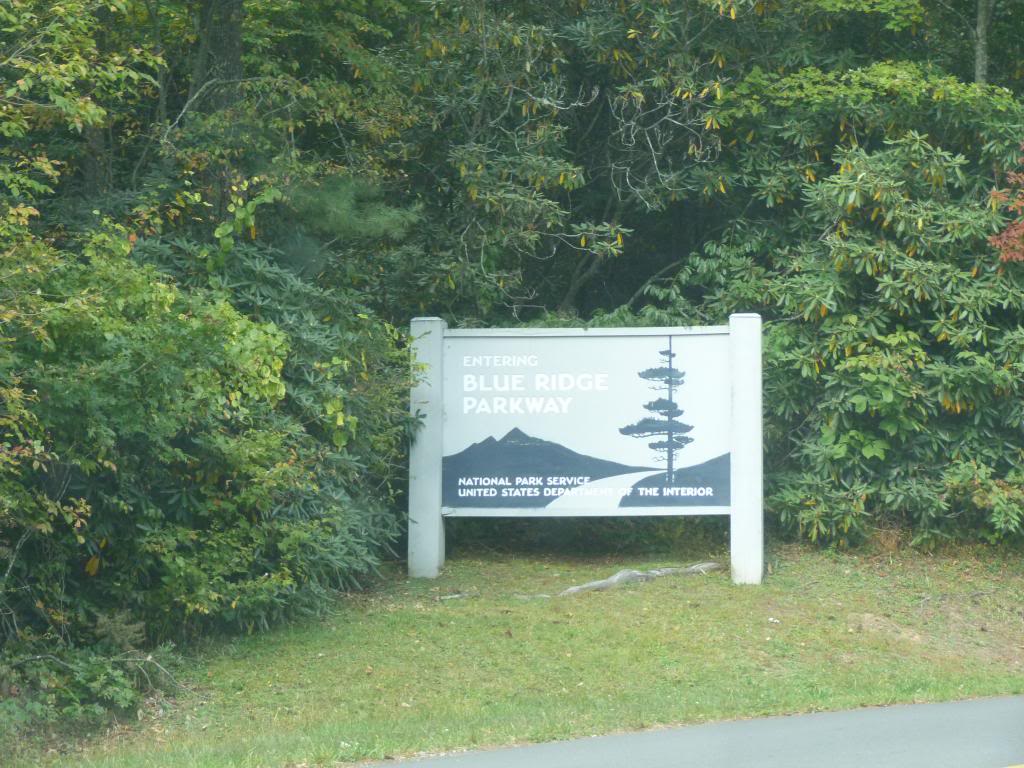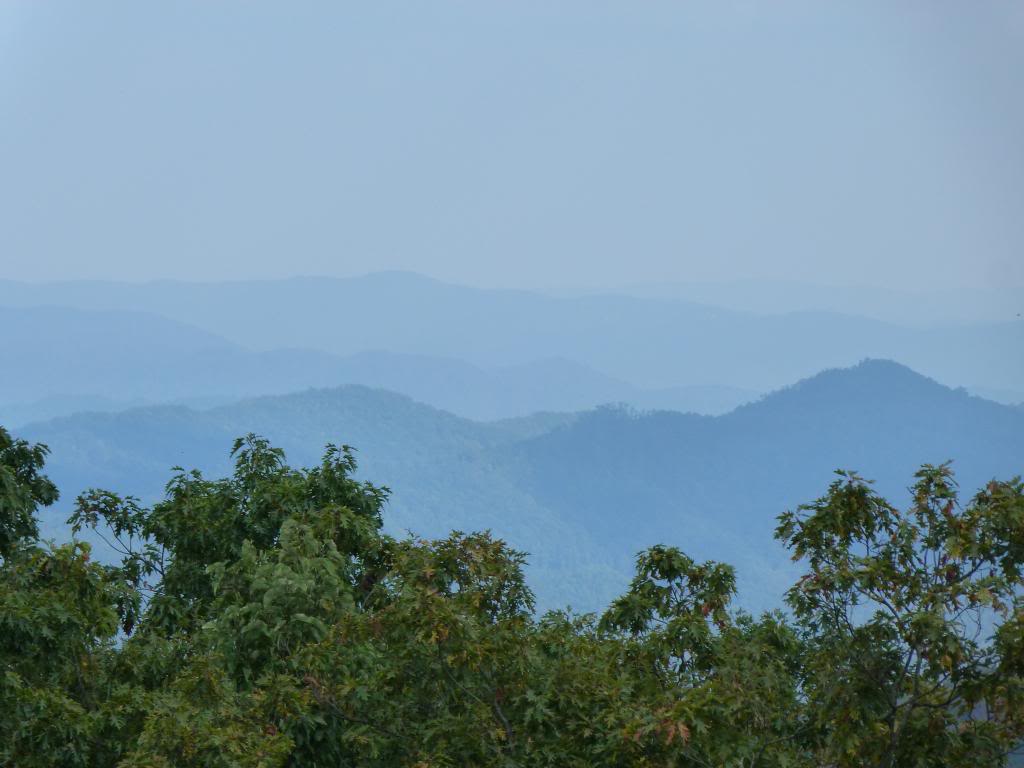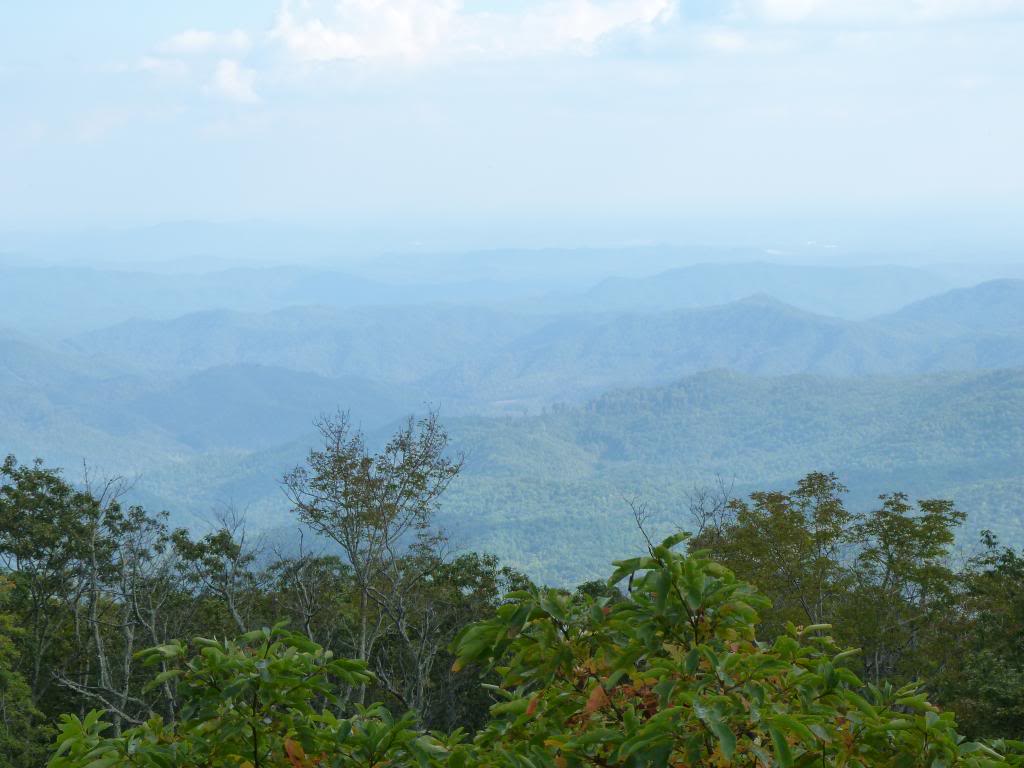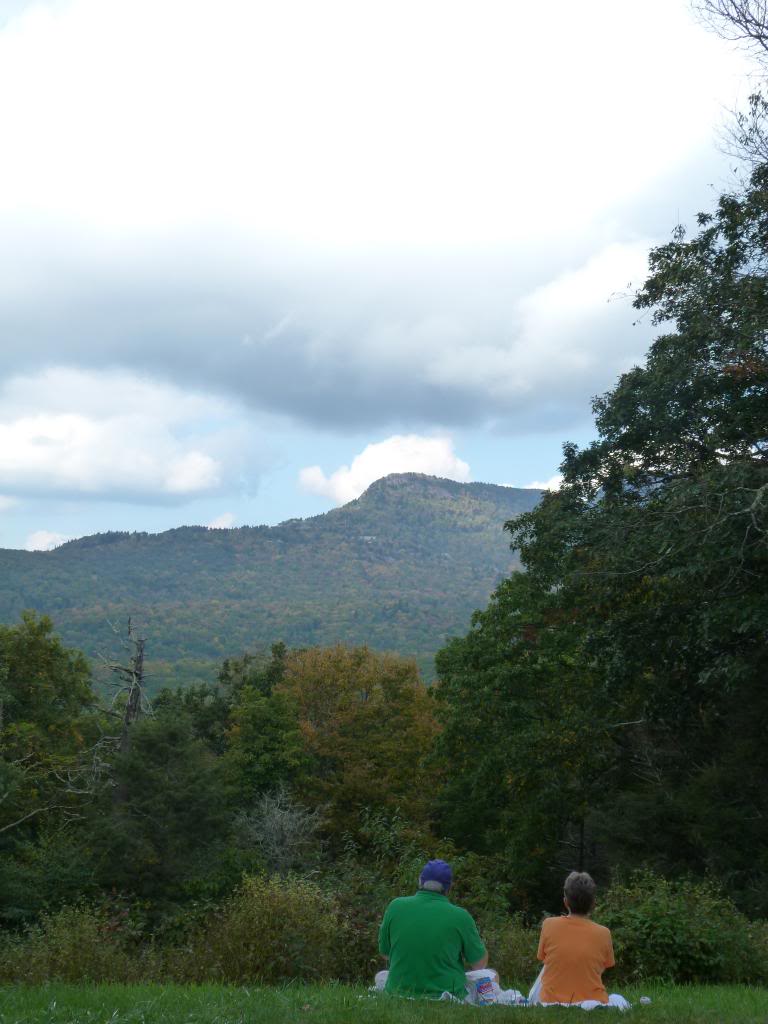 Now that's a great spot for a picnic!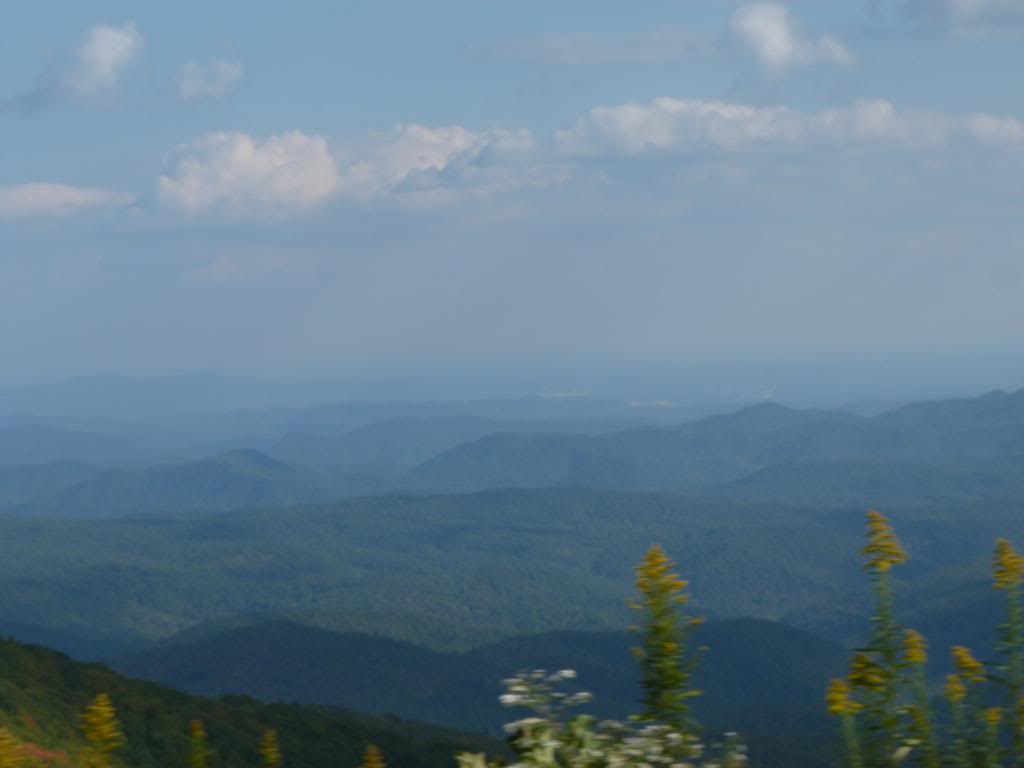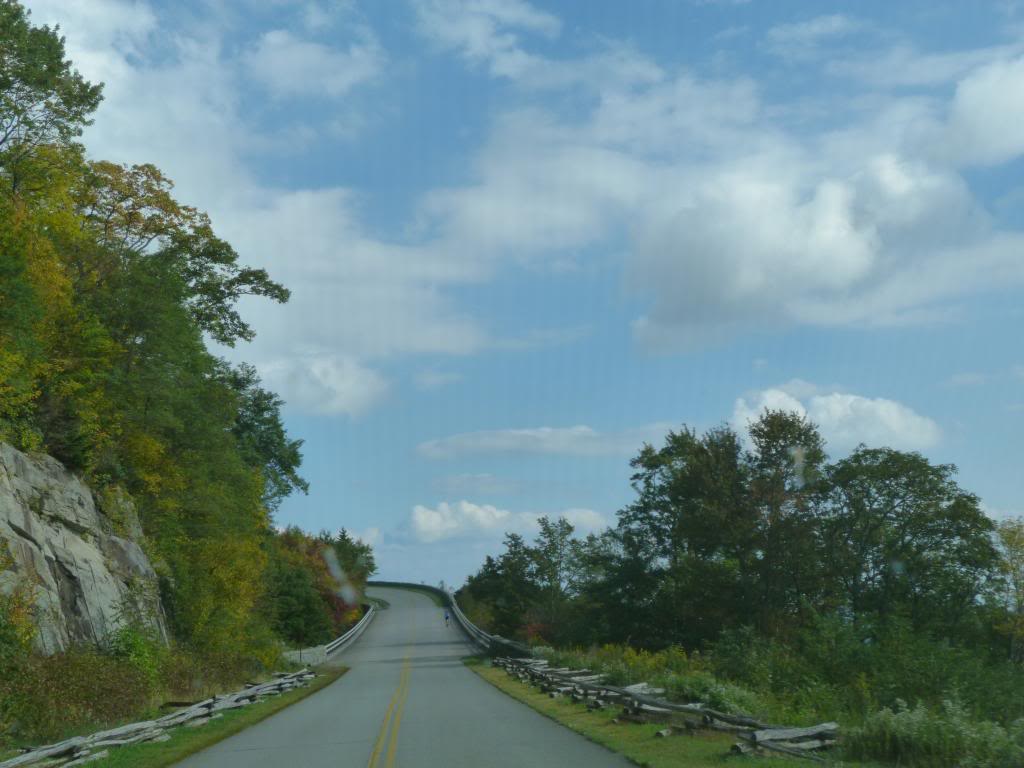 (that's a bicycle rider ahead)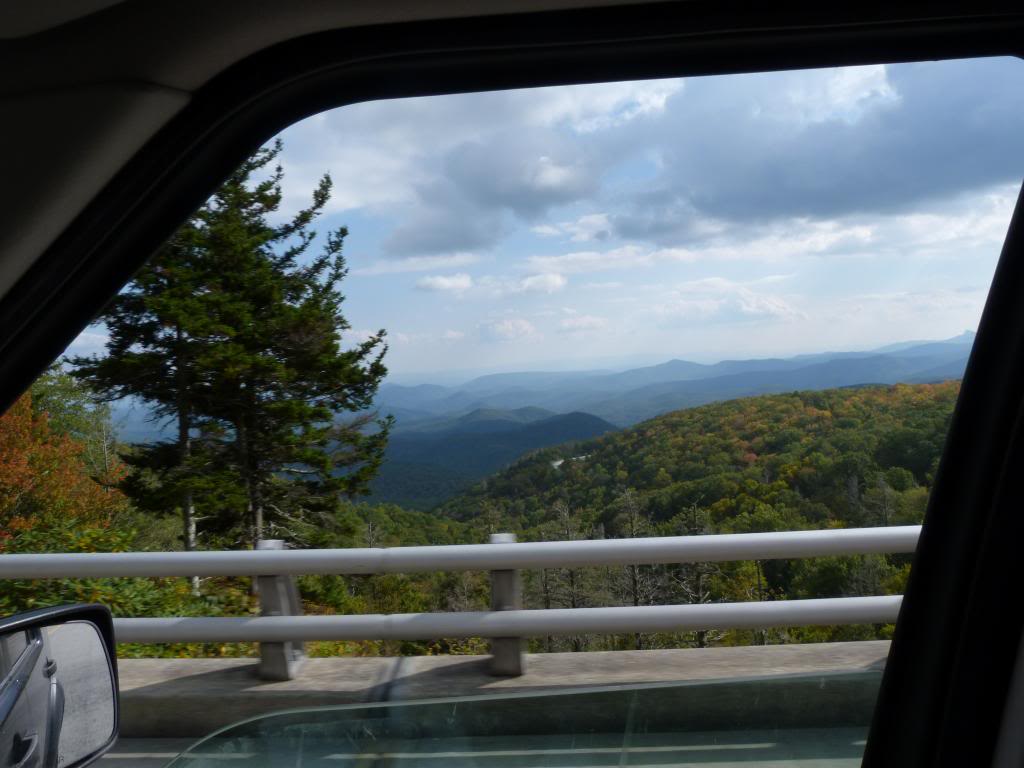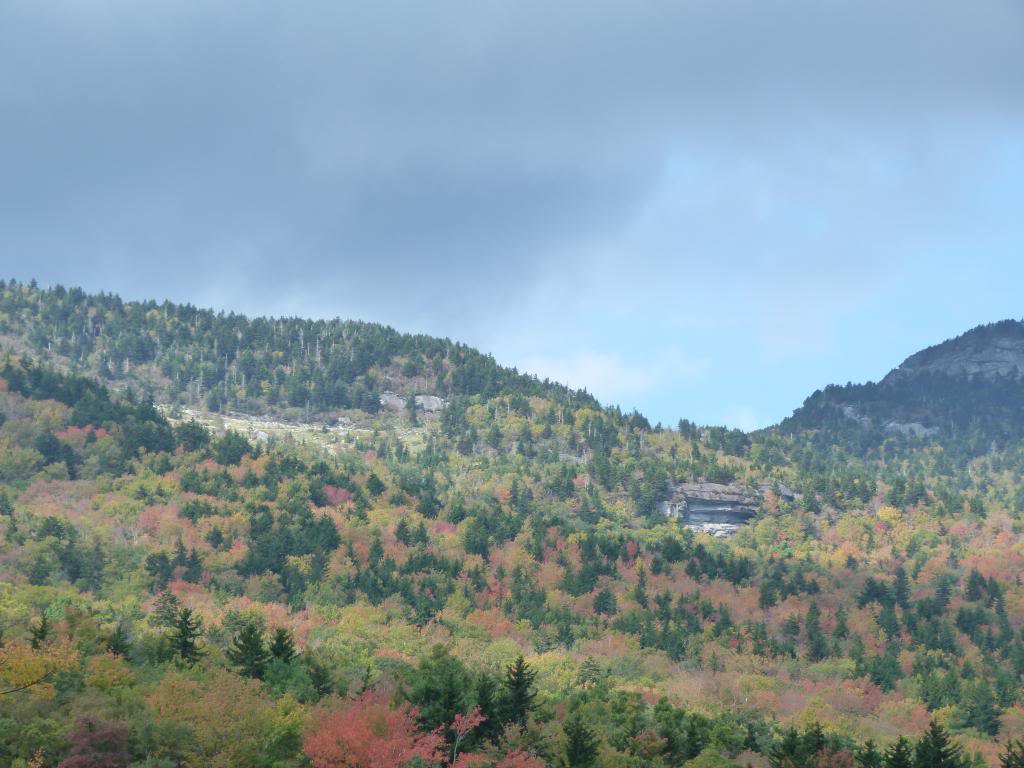 Just in case you haven't seen enough, I posted a short video on my blog at
(excuse the type-o's in it; I made it hurriedly.)
So that's the Long Way Home. I encourage you to take the long way home next time you get a chance. Take a different route and see some things you've never seen before. You don't have to go far from home to see things from a different perspective, things that might broaden your horizons. Take a different path than the one you know and see where it leads you….
Talk to me.
Until next time, Friends, savor the flavor of life!
Lots of love, The City Farmgirl (living in the country, learning to slow down, learning to linger), Rebekah