Why did I wash my face this morning with foot cream? To fight wrinkles? To cure acne? To have silky smooth skin? Let's talk about that in a minute. First let's hit the guilt issue. Afterall, I'd feel guilty if we didn't hit the guilt issue first. The question is this: why in the world do we let other people make us feel guilty about anything and everything? We accept guilt trips so quickly, so easily.
Be smart, do your best, but don't let someone else make you feel GUILTY about your choices.
 Confession: sometimes I forget my cloth grocery bags and sometimes I buy more groceries than I have cloth bags for.
So I come home with plastic grocery bags. And I feel SOOOOOOO guilty………
Yep, even though I've found a million uses for them I still feel guilty. Because I'm supposed to. Because I should remember those cloth bags.
I use trash bags for liners in my bathroom garbage pails; I use them to scoop and throw away dirty cat litter. And most recently I used them for boot covers in the slushy, muddy snow and ice.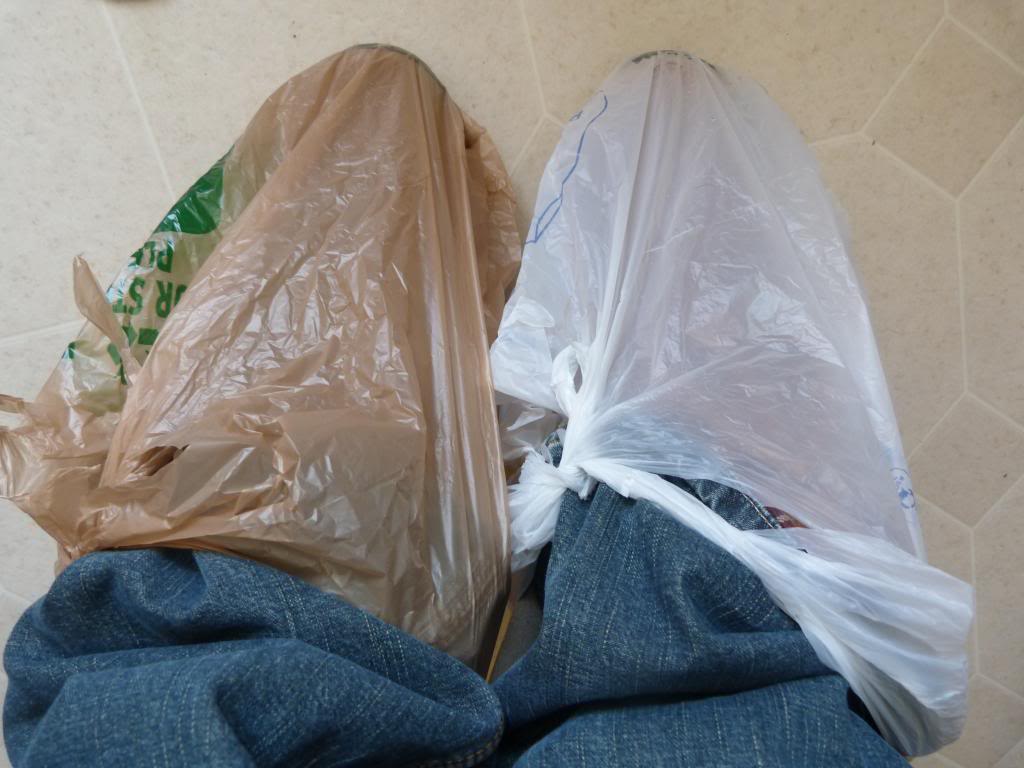 Do you think I'm horrible right now? I'm sure you do much better than me and never forget your bags. But, I do. I am not perfect . dangit. alas. sigh. and all that.
But I must learn not to feel guilty about it. I will do my best and let go of the rest.
I think the only GUILT we should consider is that little whisper in our own souls and heads. It tells us if something doesn't feel right. It lets us know if something doesn't fit into OUR belief system.
See, I think we allow other people to make us feel guilty about our choices without thinking that much about it. We just let them throw the guilt on our shoulders and then we lug it around all day. I mean, take those plastic bags I sometimes wind up with. What would I use for cleaning out the litter box if I didn't have them? What would I use in the little bathroom garbage cans? I guess I'd buy some little trash bags? I don't know, because I've always got a few stashed around the house some place from all my forget-y-ness.
Now, like I said at the beginning of this. We need to be smart and educate ourselves and do our best. And, yes, maybe I'll google right now how to dispose of the cat litter without plastic, but we can't allow other people and THEIR choices make us feel guilty about ours.
This whole guilt thing got into my head when I started thinking about ordering some spring chickens.
Yes, I eat chicken. Chicken and Dumplings, Chicken Casserole, Chicken Soup, Chicken Fajitas. Baked Chicken. Roasted Chicken. Grilled Chicken. Fried Chicken.
But no, I do not slaughter chickens.
Nor will I ever.
Ever.
N.E.V.E.R.
Why?
Because I don't want to.
Because I live in a time when I don't have to.
Because it would horrify me.
Because I can CHOOSE for myself and I choose NOT TO.
And, folks, that's okay. You might choose to slaughter your own meat. Fine and good. But it is not fine and not good for me.
You hear this argument A LOT: "Hey, you're a hypocrite. If you EAT chicken you should be willing to raise and slaughter it."
That is wrong. Big time. It's what we called a "slippery slope" argument in law school. It works like this: if you take that position, then you have to take ALL the ones that are like it.
For example, I use indoor plumbing. And I have a septic tank. But I do not clean out my own septic tank. Why?
Because I don't want to.
Becuase I live in a time when I don't have to.
Because it would horrify me.
Because I CHOOSE NOT TO.
For another example, I have relatives that have died. And I loved them. But I do not care to take care of their bodies after they die. Why?
Because I don't want to.
Because I live in a time when I don't have to.
Because it would horrify me.
Because I CHOOSE NOT TO.
There are a million other things like that I could mention.
Just because I eat chicken does not mean that I should be willing to raise and slaughter them. What sense does that make? I drive a car, but don't know how to fix it. I have a colt I want gelded, but I'm not going to do it. Why do I have to kill my own chickens? I refuse to accept the GUILT that other people try to lay on those of us who don't want to slaughter our meat. I'm not trained to kill a chicken. And more importantly, I don't WANT to become trained to do so. Yes, I can eat chicken and not be the one to raise it or kill it.
I will order some chickens this spring. And I will eat their eggs. But I will not eat them, my little chickies. I don't mind a bit (at this point, any way) eating other people's chickens. But not my own.
For you? Well, you might order some chickens this spring. And you might eat them. And that's fine with me. Very, very fine with me.
Shall we move on to burrs? Because that whole chicken stuff is a burr in my saddle.
When we first moved to this Farm, it was covered in growth. There was a most lovely purple flower blooming all over the farm. I photographed it many times because I thought it was so beautiful.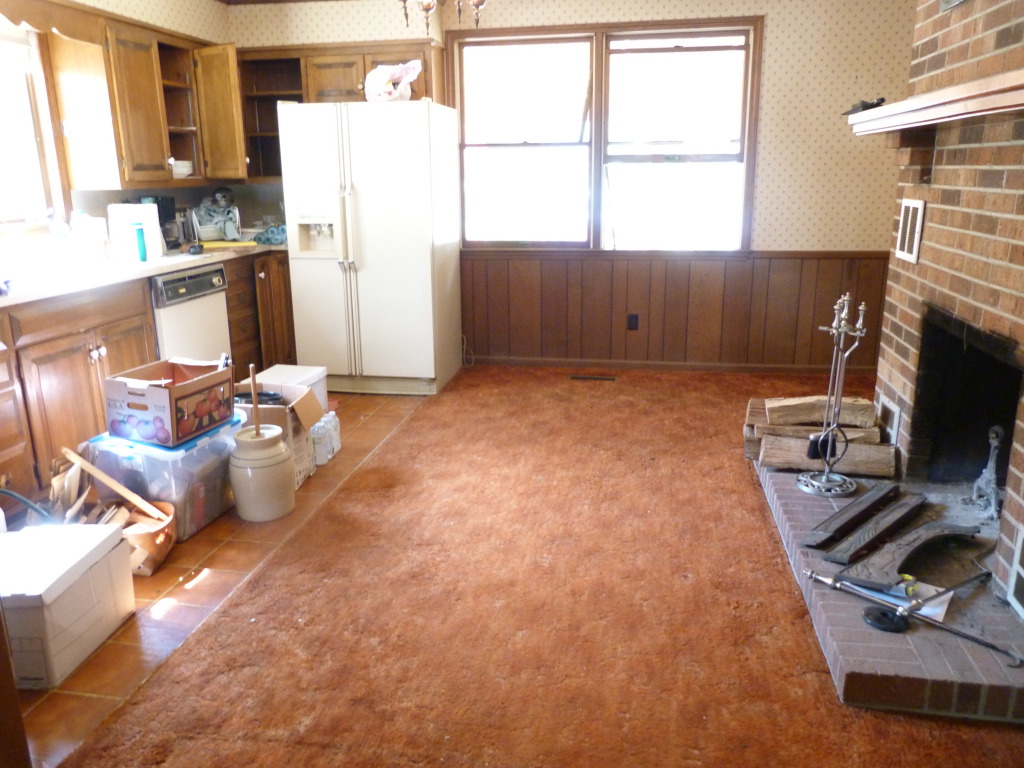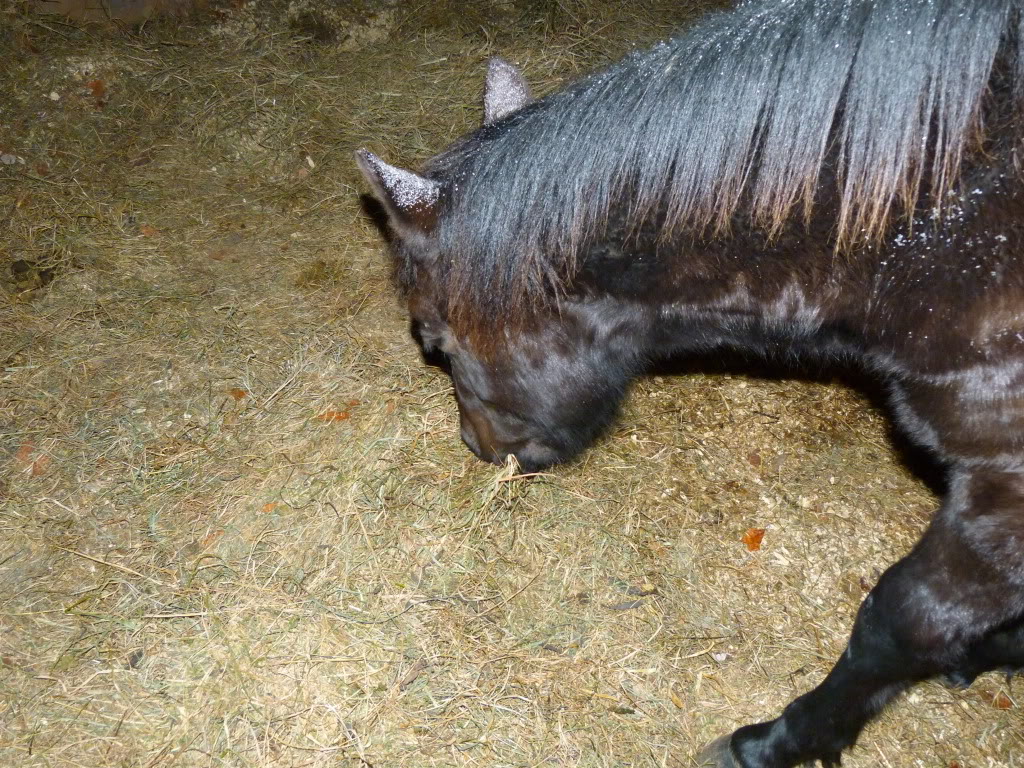 Exquisite and lovely, right?
And then something happened. The flowers died and BURRS emerged. In the south we call these pretty little purple flowered plants cockleburs. Yes, I grew acres and acres of cockleburs because I didn't know any better. They stick onto everything. Clothes, socks, dogs, horses, farmgirls, messy farmgirl braids. I came in the other day and felt something in my hair. Ta da. Even with snow on the ground, cocklebur stuck in my hair!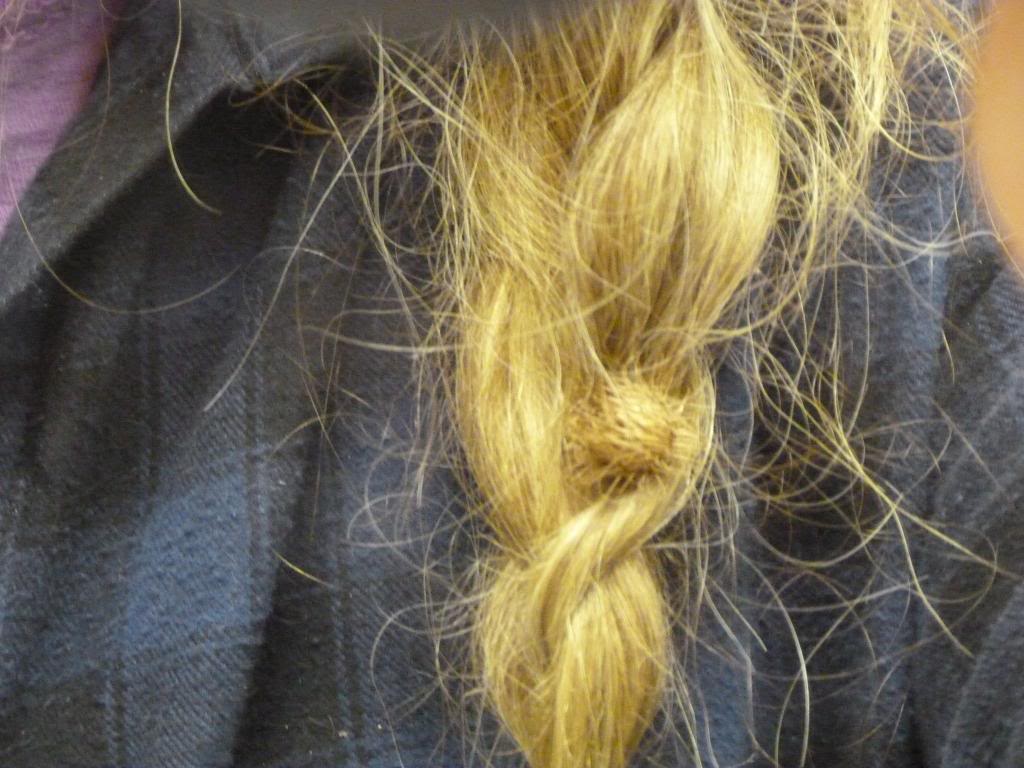 I should have weeded those out. Weed out the guilt! Weed out the cockleburs!
Okay, let's end this post on the same note I started on.
This is why I washed my face this morning with foot cream.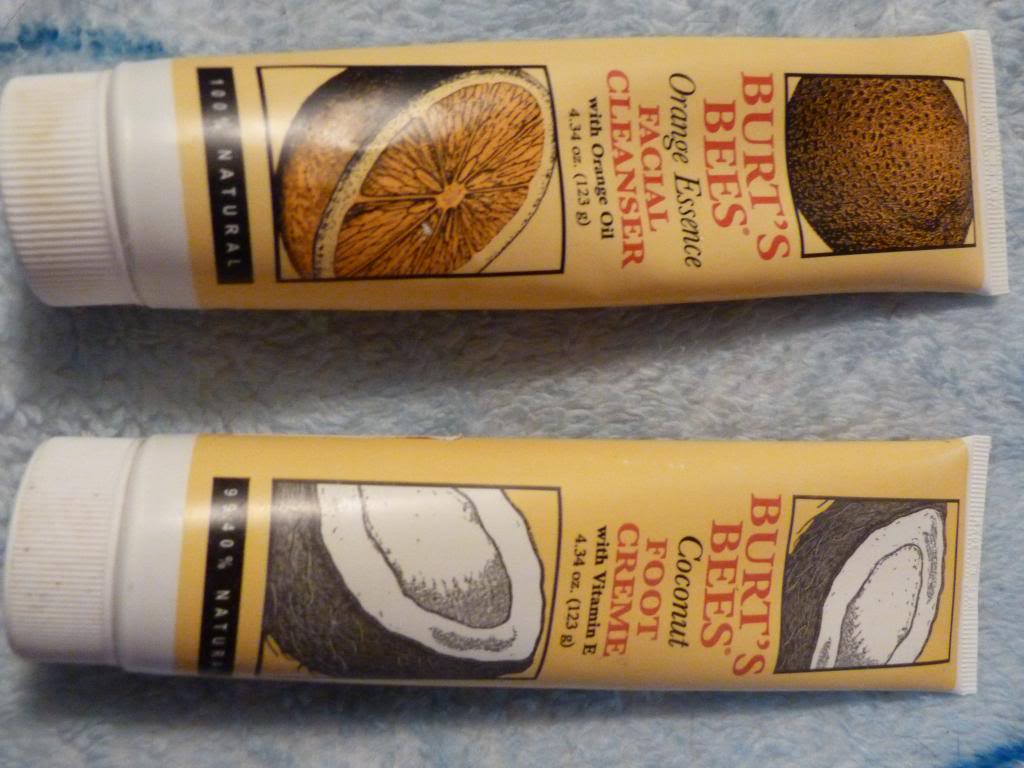 The tubes look EXACTLY the same and I can't see a dang thing without my reading glasses.
Ah, to be pushing 50.
Talk to me.
Until next time, savor the flavor of life!
Lots of love, The City Farmgirl, Rebekah