Welcome, welcome, welcome!
You are such supportive and helpful friends, you're coming in the back door today! You know that quote "Back door friends are best!" Your comments and emails and feedback are SO thoughtful and helpful to me. THANK YOU! You help me "see." It's nice to have some friends who share in our excitement, rather than thinking we've lost our minds.
Okay. Here we are right inside the back door. Remember those orange steps? Let me remind you where we are. Looking past the steps (and Blue) you see the brick fireplace that is in the kitchen.
Now, come on up! And when we're finished, let's sit out on the porch and visit. Tell me if you like the upstairs or the downstairs better.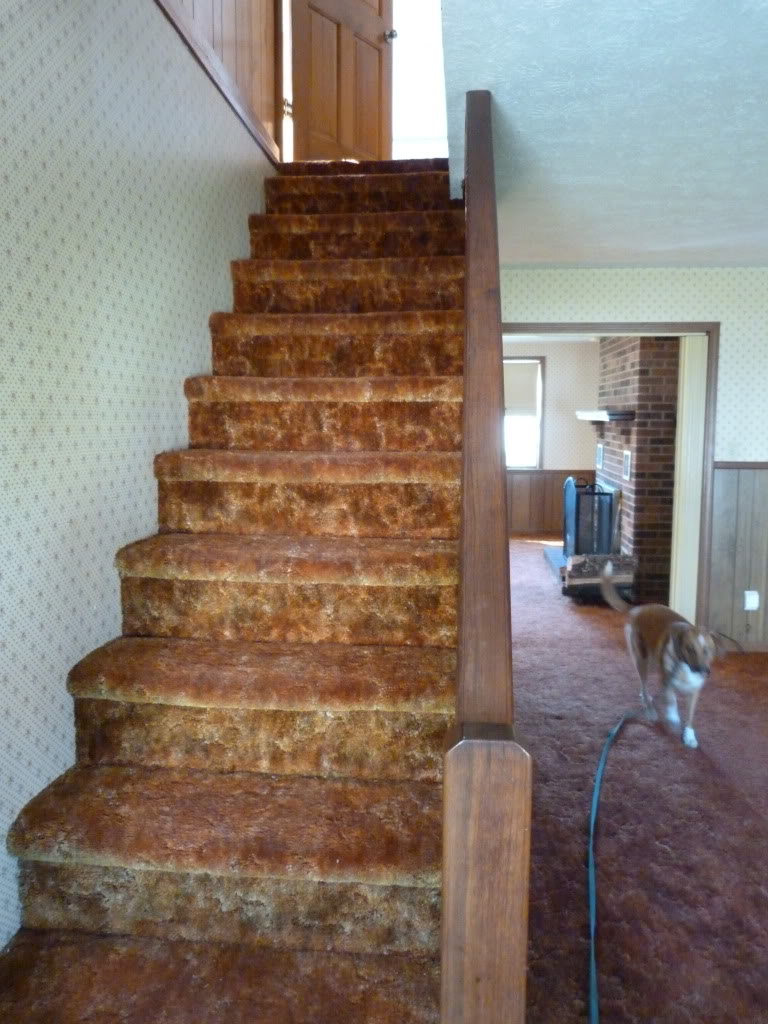 Oh, wait. Before we head upstairs, let me show you one of my favorite spots downstairs that I forgot to show you last time.
This is the garage off of the "mud room." (Thanks to your feedback, I now call my "utility room" a "mud room." LOVE that name.)
So check this out: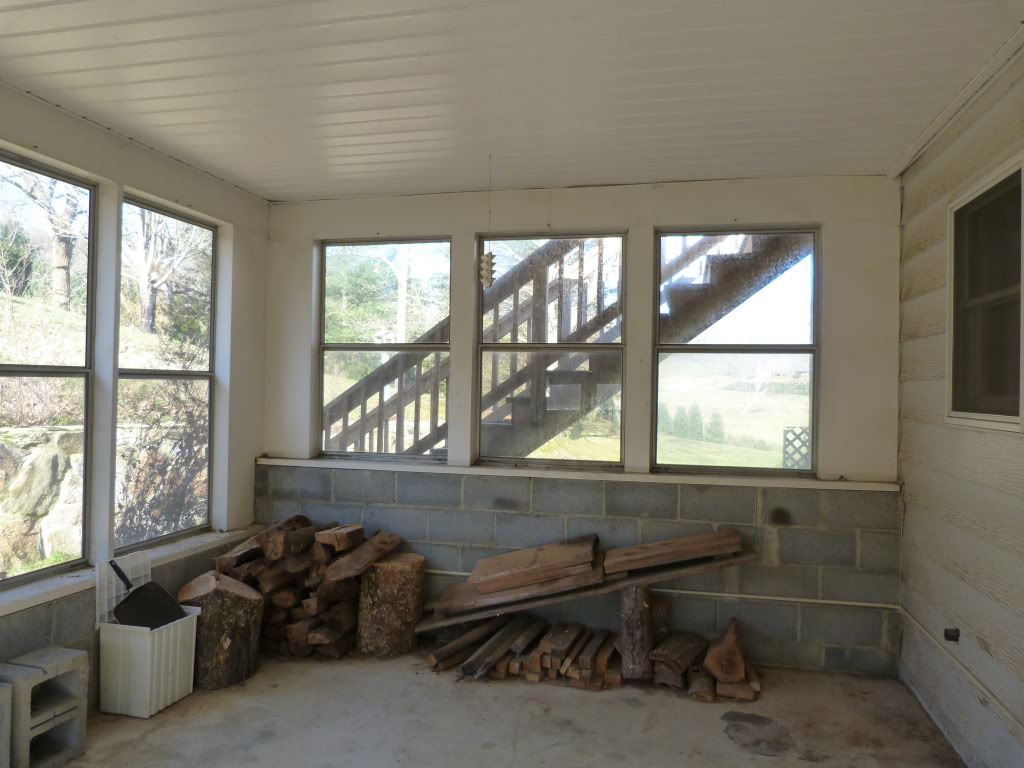 Here's what I see for this area: a three-season room, like a sunroom, with a ceiling fan and wicker furniture with big, overstuffed cushions.
Do you see what I see?
This is such adorable space, don't you think?
That's actually what I like most about old houses. The nooks and crannies and history.
Okay, let's head upstairs. Now be careful; these orange steps are steep.
Upstairs we'll find four bedrooms, some have actual closets, which thrills me beyond measure.
Okay, once you reach the top of the steps, you see this bedroom across the hall.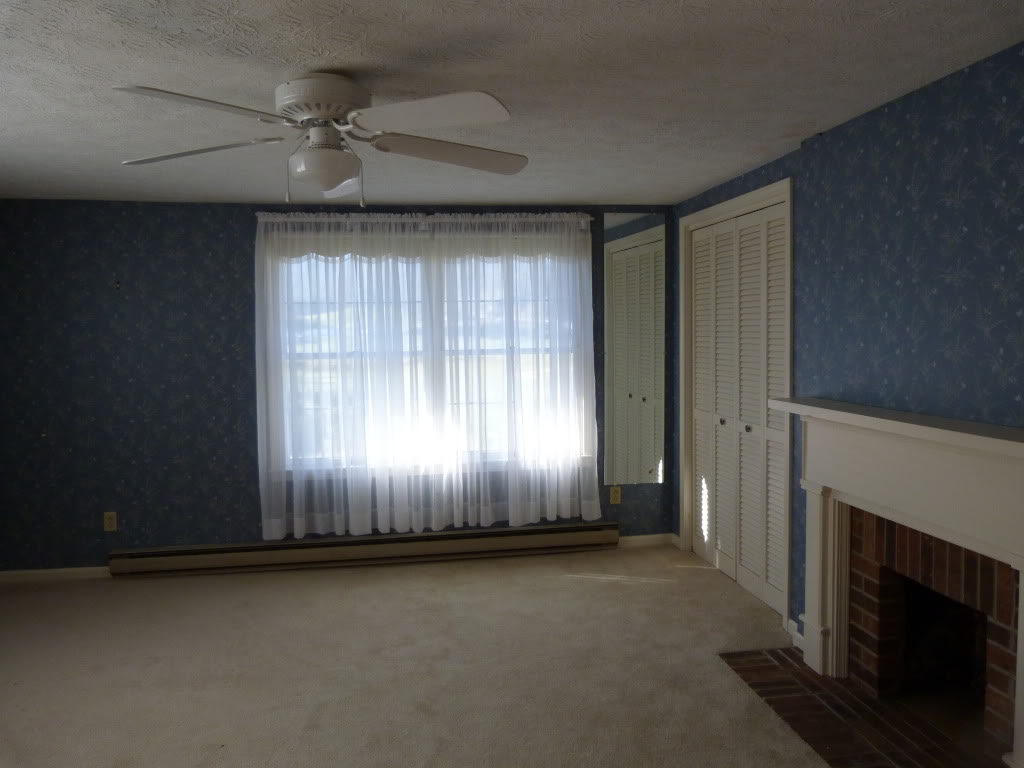 I really like this room. It is sunny. And it has that beautiful fireplace. And there is a great view out of that window of green pastures. How about I say  "verdant" pastures because that word reminds me of the Psalms and guess what you can also see out of that window? A church steeple off in the distance. It is lit up at night. So peaceful.
(Which, sadly, I didn't take a picture of.)
And yes m'am, that's a closet you spy. Small, but present.
"Roughing it."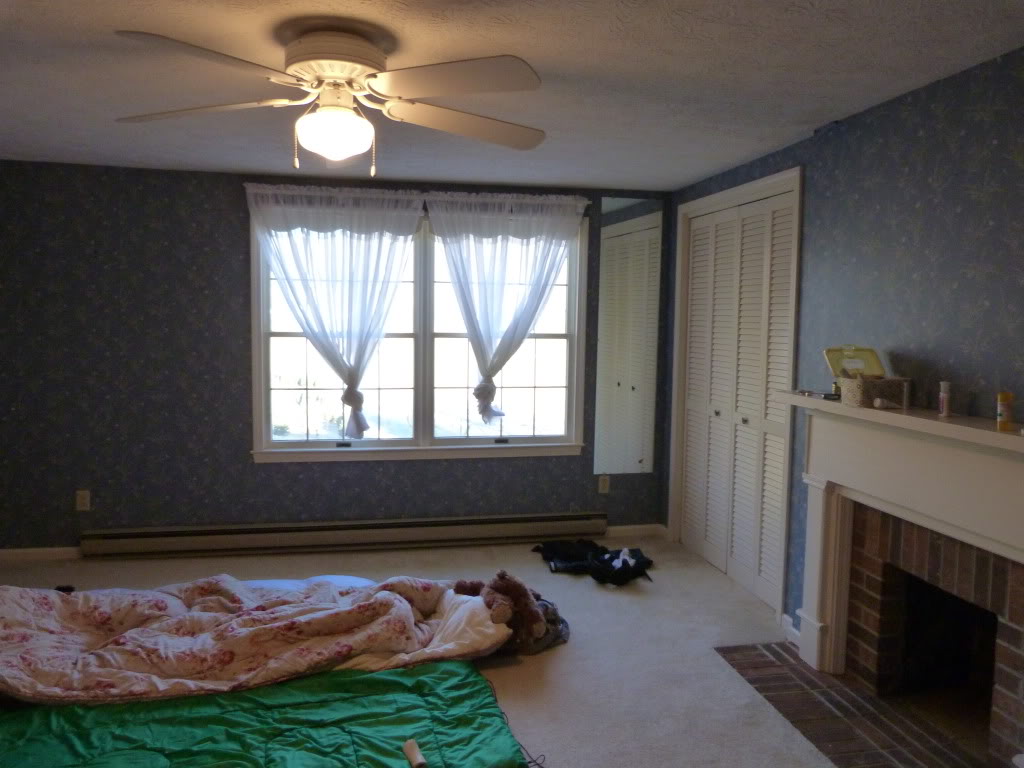 Now let's walk on down the hall, towards the front of the house.
Here's what the hall looks like.
 I have to tell you. I like the wallpaper and the paneling.
The only problem I have with it is the smell. I'm pretty sure there was a lot of smoking going on in this part of the house.
You can actually see the outline of where pictures had hung. That's some smoking, isn't it?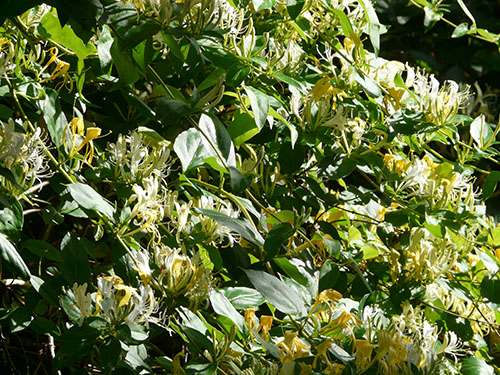 Open the door and we find another bedroom.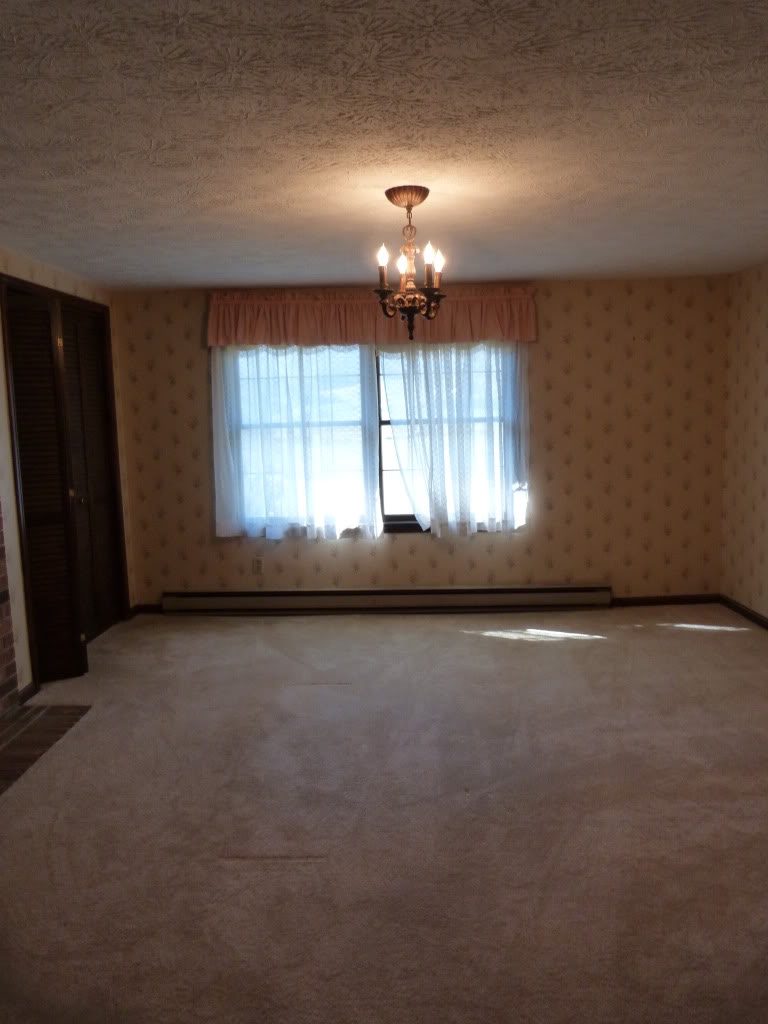 This room gets the award for my least favorite. It feels dark and dismal and uninviting. I can't quite put my finger on it, other than the dark wood trim and no mantel on the fireplace.
Whoops. Let me find a picture of the fireplace.This one has closets beside the fireplace too. Here we go: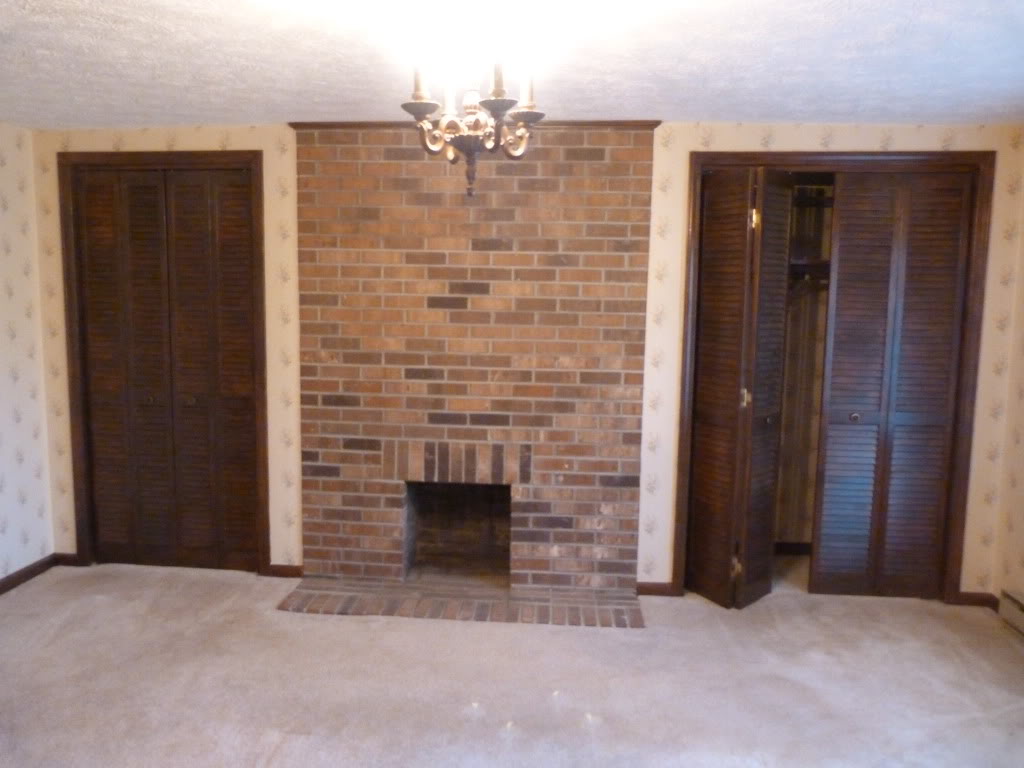 I do like that light fixture though. It's staying.
 Okay, moving on down the hall, we come to what I believe is the original part of the house.
This will become the master bedroom.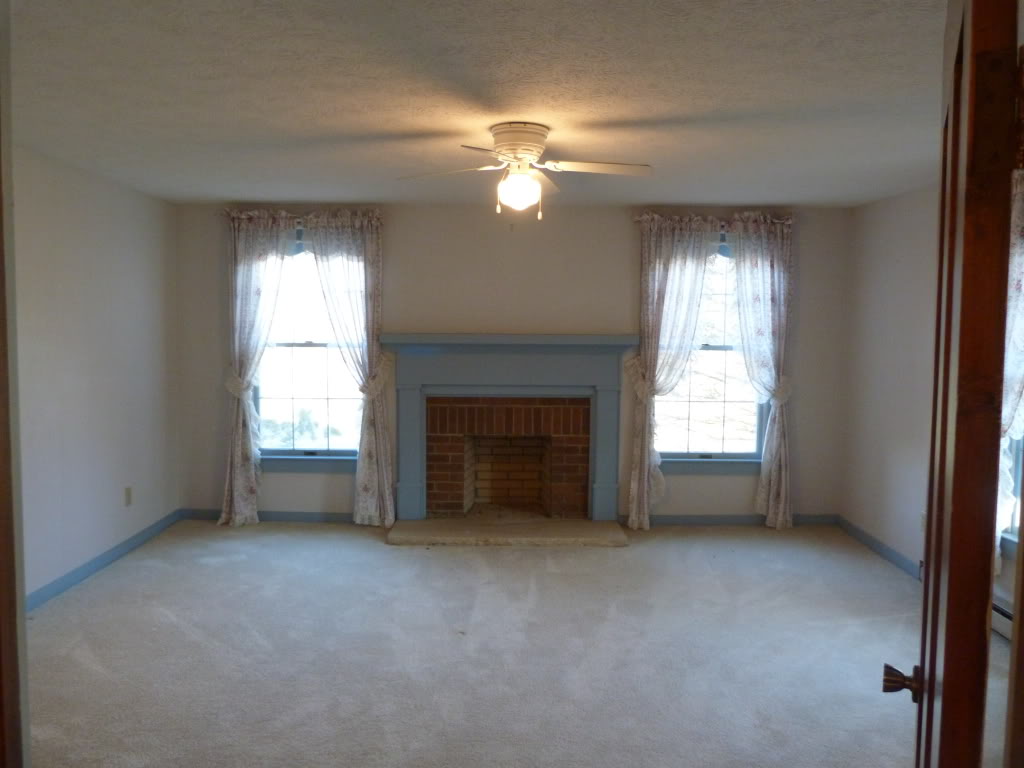 Have you ever seen a blue mantel before? Or blue trim? The backside of that door is also painted blue. As interesting as it is, I'll be changing that.
(Although I now realize that blue shows up in unusual places in this house. Those sinks downstairs and the trim upstairs. Hmmm.)
What did you say? Oh, you want to know where the closet is?
I guess you could call it "invisible."
Oh, you want to know where the master bath is?
Also "invisible."
I guess this is an area we'll need to work on pretty soon. Because I do like closets and bathrooms. (One gets used to that sort of thing.)
Now let's go across the hall to my daughter's bedroom.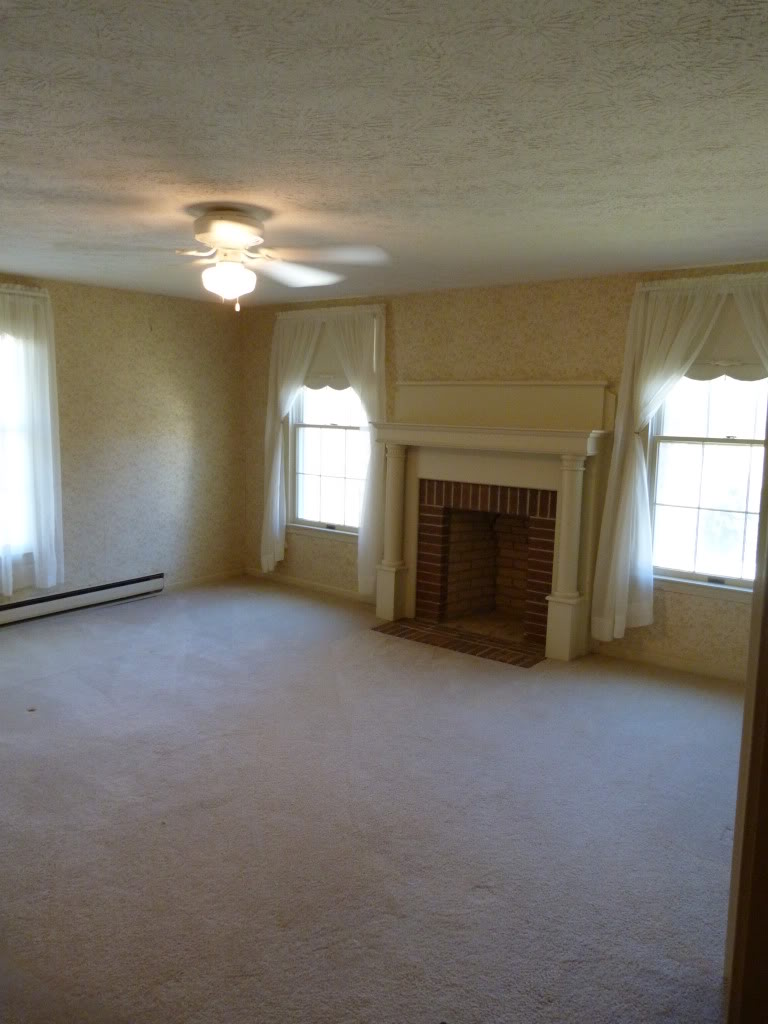 Precious, isn't it?
I heart her room.
I'd love to see a dreamy window seat in here.
She's picked out a purple paint to paint it. Obviously. She's 11, you know.
Here is the upstairs bathroom.
Do you see that washer? I like that. A washer and dryer upstairs. The sellers left us these, which is awesome. Funny thing is that we couldn't figure out how to use them. They are nicer than any washer or dryer we've ever had.
In a minute, we'll head out this door to sit on the porch and visit. It's the upstairs front door. That handrail you see on the right is where the opening of the front stairs is. Do you remember those? The non-orange ones in the "parlor."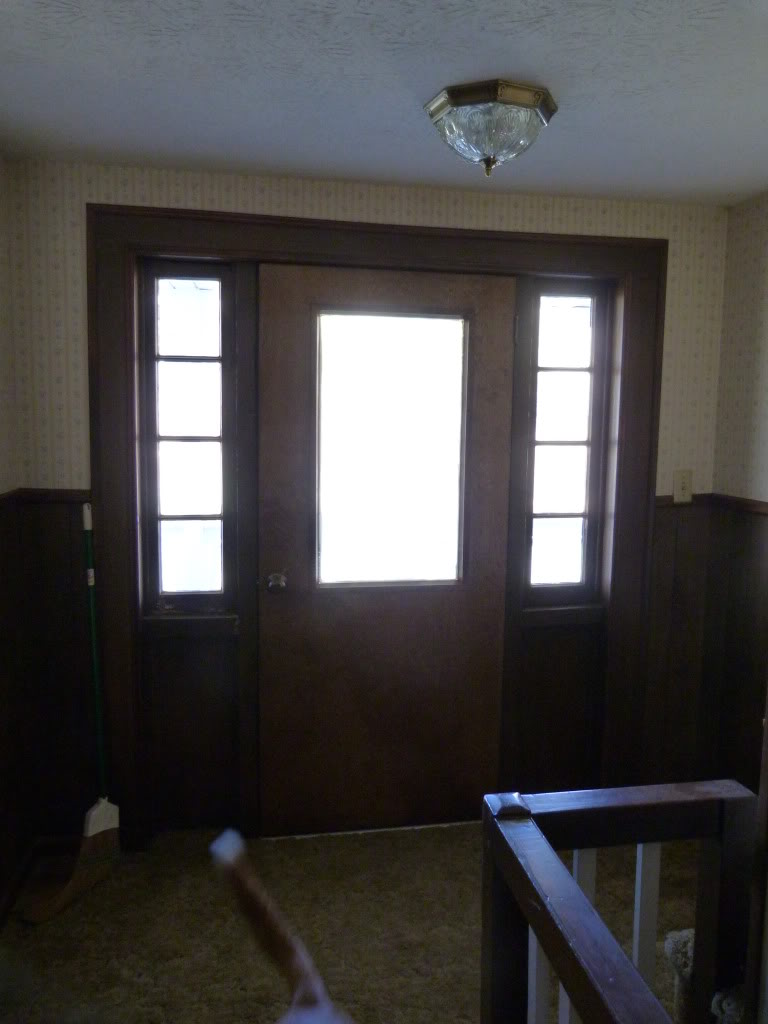 But first I wanted to show you this.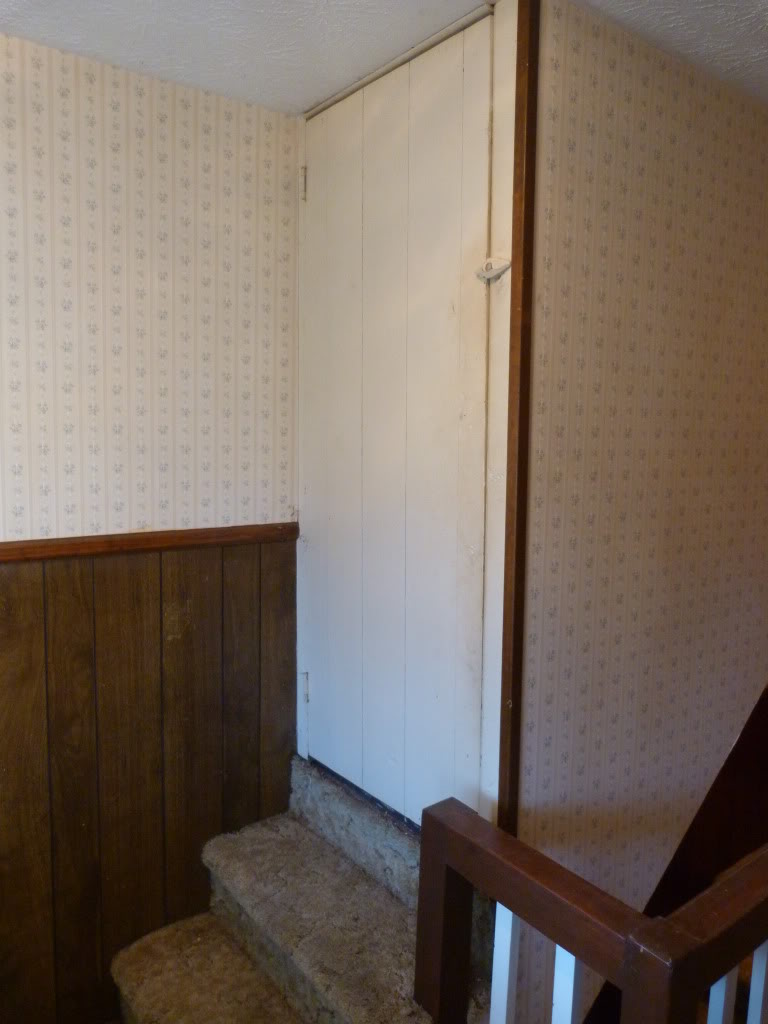 That's the attic door. Let's go up!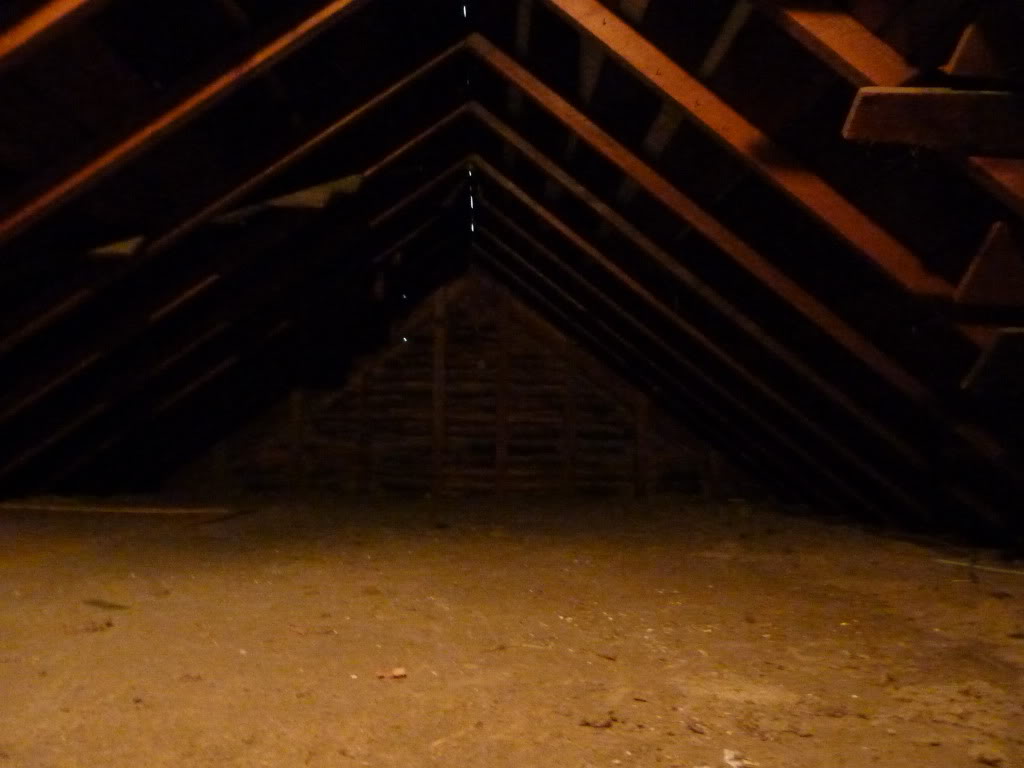 I like this space a lot. It's filthy, but very groovy.
I'm not sure what I'll do with it after I clean it up. Ideas?
Okay, now let me show you the upstairs surprise.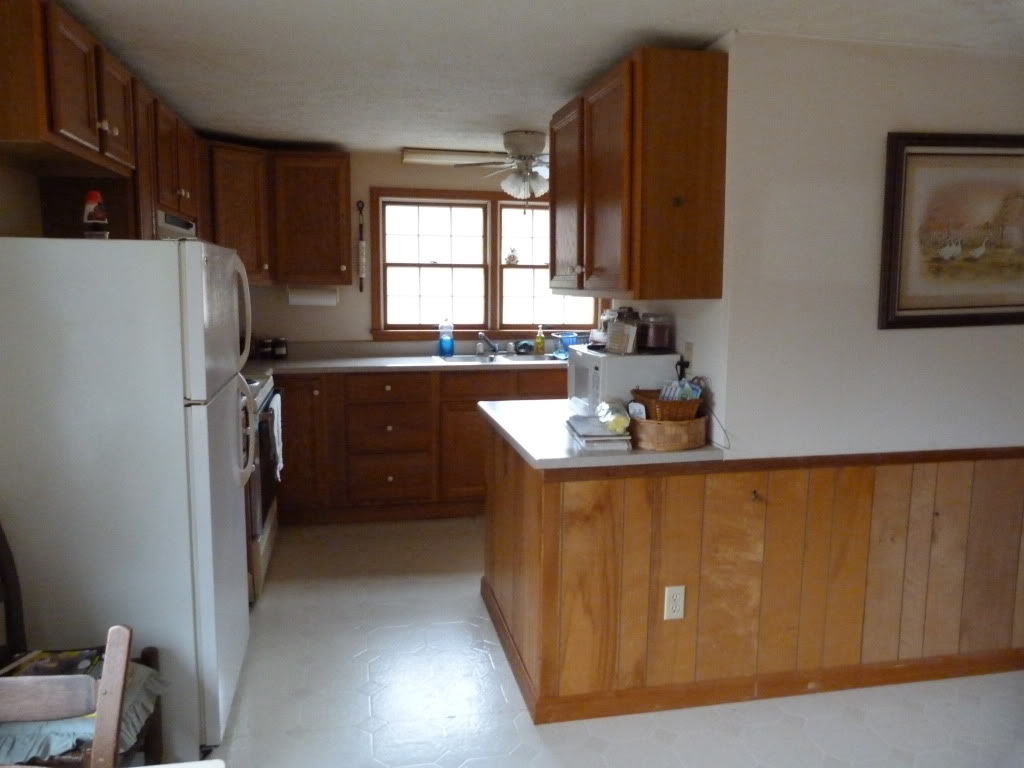 Another kitchen!
Cool house, huh?
"I know, like, right."
Okay, let's head out that door out onto the upstairs front porch.
Sit down and take a load off. Coffee? Sweet tea? Fresh Strawberry Bread?
(Get my Strawberry Bread recipe off my facebook page. It is to die for. Come over and friend me! Or email me if you're not on FB.)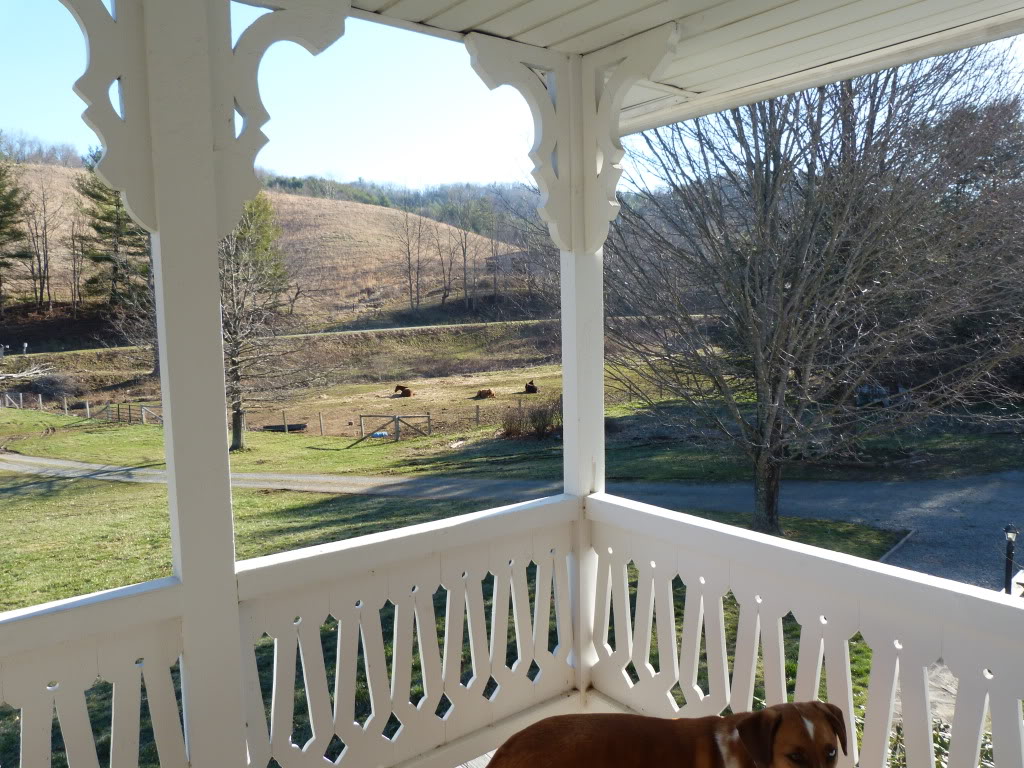 Hey, Blue came!
Oh, many of you have asked about that "dadgum mule;" if she's mine yet.
Well, that's the pasture she used to be in, over here. But she's gone. By the time I asserted my possibly-potentially-might be kinda interested in her, she had already gone to a new home.
Oh well. Easy come, easy go.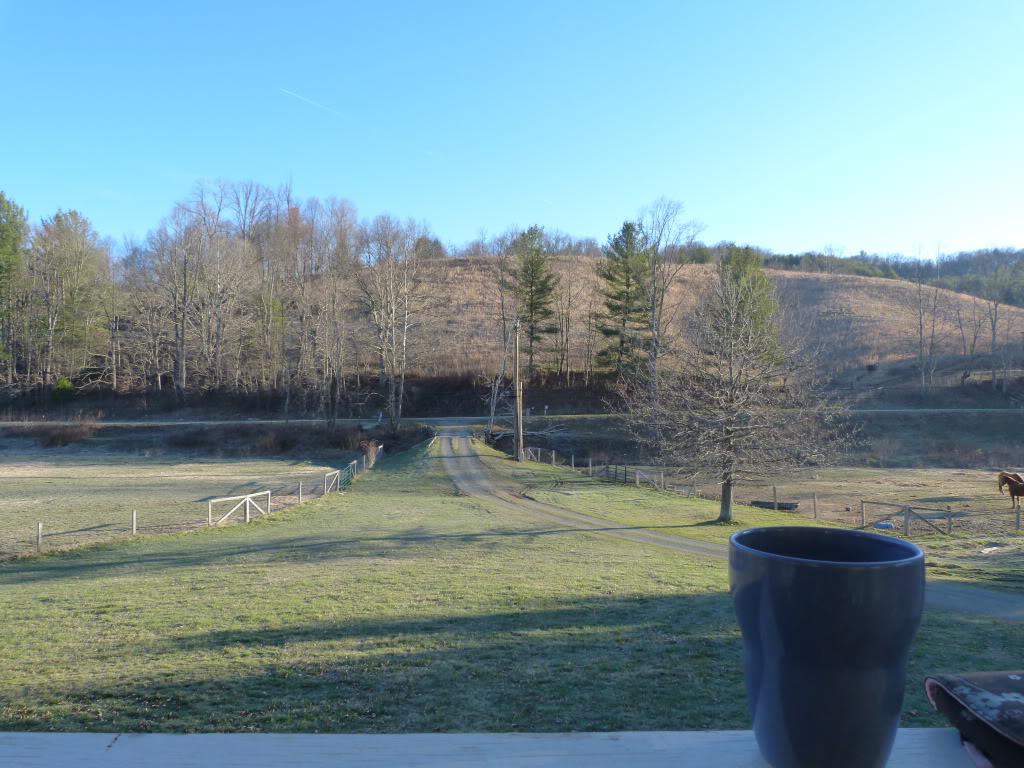 Do you hear that? That's the rushing mountain stream between us and the top of that hill. Hey-do you fish? I hear there are mountain trout in them waters. Not that I'd know what to do with them. But I do know how to eat them.
So,  next time we'll head outside and I'll give you a tour of the land and outbuildings.
Thanks for enjoying my farm with me…
Until next time, Friends, savor the flavor of life!
Lots of love, The City Farmgirl, Rebekah