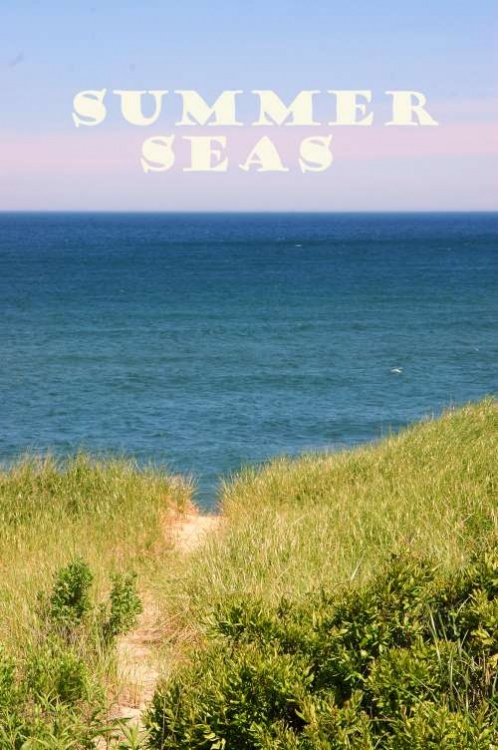 " The world today, " Beston writes, " is sick to its thin blood for lack of elemental things, for fire before the hands, for water, for air, for the dear earth itself underfoot". 1927
Dear Sisters,
If you're just stopping by for the first time in a while let me catch you up! Some of us are in the final pages of Henry Beston's,The Outermost House. And, oh what an adventure it is to live as he did day by day, hour by hour, sometimes minute by minute on the great beach!  Whether you've been reading along or not, what could be better than to visit The Cape Cod National Sea Shore after reading about "life in the dunes" in Henry's, The Outermost House? Grab your sunscreen, your favorite summer dress and join me on the summer seas!
Cape Cod is known the world over for its beautiful, white sandy beaches, charming cottages, bungalows and farmhouses. It's as easy to fall in love with as a single lane dirt road with acres and acres of green pasture fenced in by rusty barbed wire nailed onto rotting fence posts with the occasional wide-eyed herd of cows standing still in the grass. Yep, that's charm too! There's just something about both kinds of places that speaks to a part of all of us. A reminder if you will, that we need to slow down, breath and listen to what mother nature has to say. With that idea in mind and a burning curiosity to see ( and share ) this " place" Henry Beston wrote about I grabbed ( begged and pleaded is more like it) our daughter, gassed up the Explorer and headed out to see what we could see!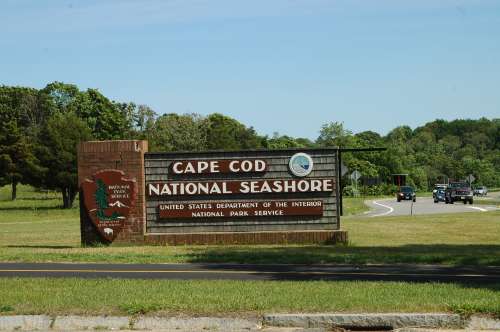 It took us under an hour to get there from our house and I have a confession to make. When we spotted the huge visitor center I kept on going. We didn't want to see it from inside a big building, all chopped up into sanitized displays. No siree! We wanted our toes in the sand and I was anxious to see the Nauset Station and the Nauset Lighthouse.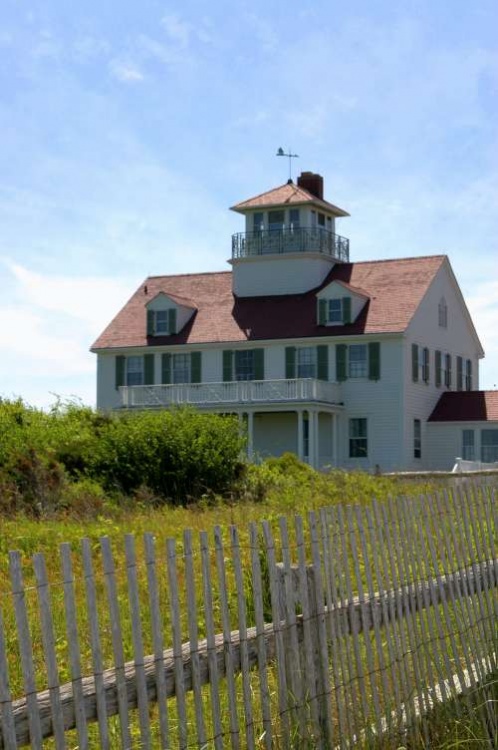 We followed the signs down to the Nauset Station where the Life Savers lived. They were the equivalent of today's brave Coast Guard men and women. Henry writes extensively about the life savers in his chapter, " Lanterns On The Beach ".  Their drills, and duties and daily schedules. Imagine spending your entire life 24/7 preparing and training for a disaster at sea? Not this girl.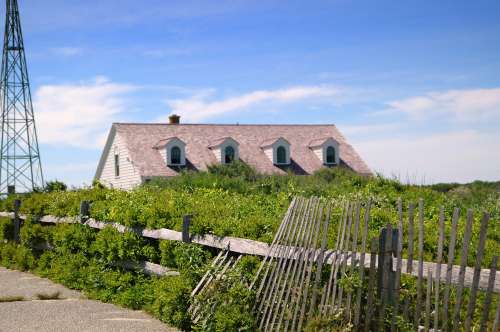 Don't cha love how they build the restroom and shower facilities to match the coast guard station?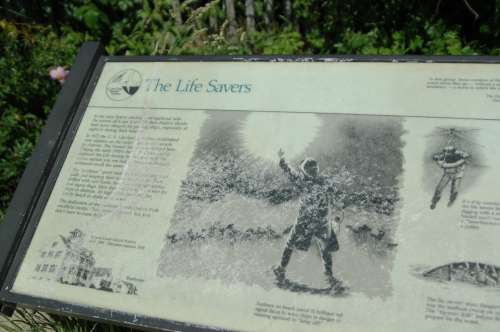 Henry writes about his gratitude for the Nauset Crew, (The Life Savers) stating that " without them his " experiment " might have been both over-solitary and difficult.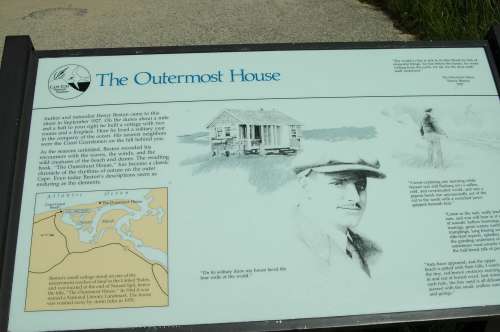 I'll admit, I have been here before. My hubby and I drove down with the kids when they were very small and we were still in the courting phase of getting to know New England better. I remembered the station and the lighthouse and as always I was in awe of the surrounding marsh land and the deep blue ocean that stretched out as far as I could see. But I hadn't read The Outermost House so it didn't feel like " kin" to me the way it did this time.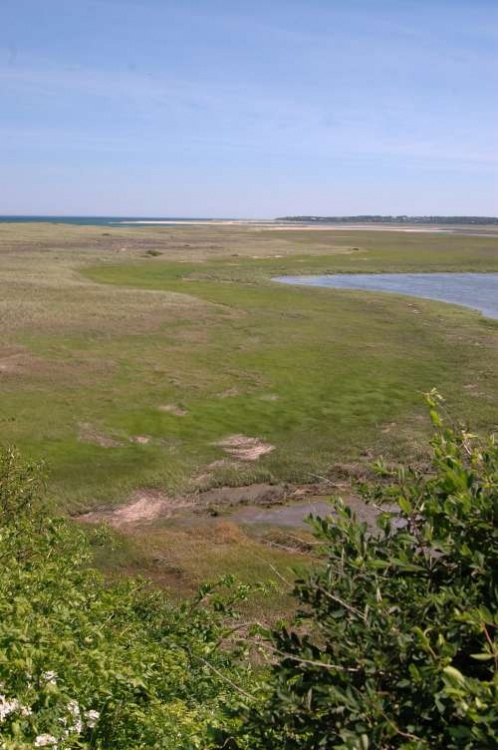 Now, I could imagine Henry ( or myself ) walking the tips of the high dunes in the early morning looking out into the marsh and observing the many birds, or " the people's " as he called them dipping into the low tide pools for something fresh to eat or a quick bath.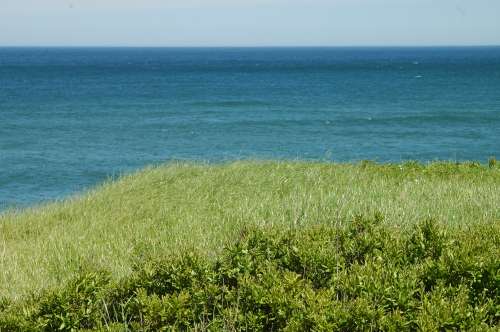 Watching the dune grass fade from the brilliant green of summer into gilded spires during autumn then go colorless into the dead of winter is something we observe on our little barrier beach just as Beston did from his solitary dune.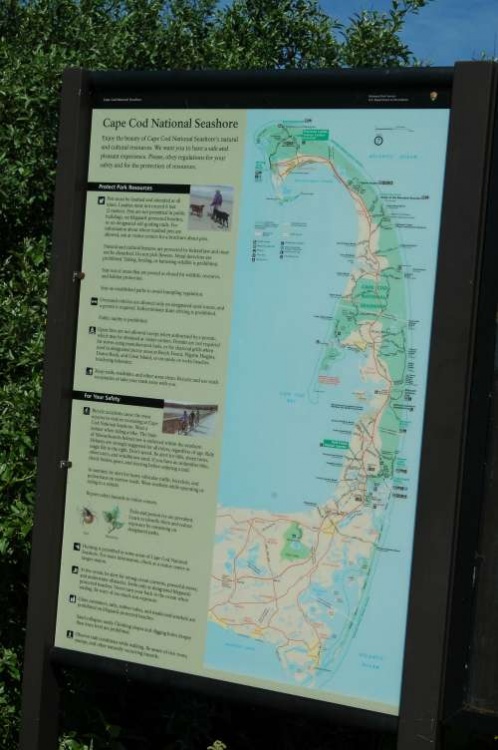 This map shows you the arm of Cape Cod All that Green toward the top makes up the entire Cape Cod National Sea Shore. Some 40 plus miles of natural beach, protected dunes woodlands, cranberry bogs and estuaries. Also, home to the endangered Piping Plover. They nest along our road to the cottage. I recently read we have 17 nesting pairs with 10 about to hatch this week! Not everyone is a fan of the lowly little Piping Plover. Because we share the road and the beach with them, we human people's have to slow down to 5 miles an hour on various stretches of the road to our cottages so as not to disturb them. Oh well… I say, we could all use an opportunity to slow down and what better place to do it than on the way to the beach?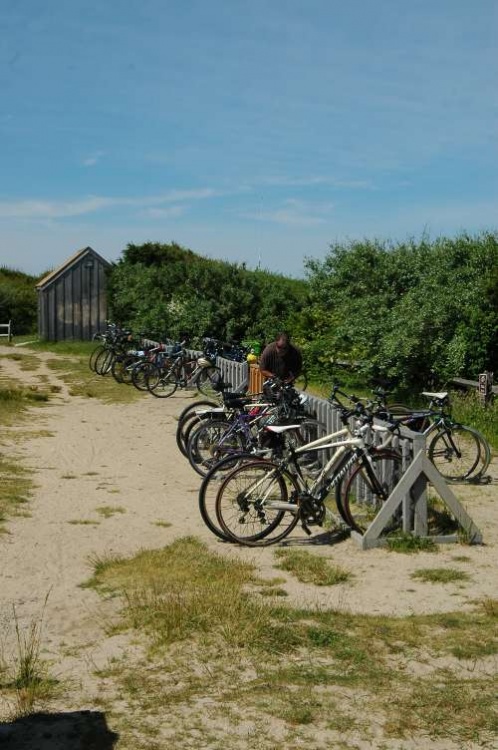 Much of it is accessible by way of manicured trails for bike riding, walking, and of-course getting to the BEACH! However, if you want to avoid the summer crowds on Cape Cod ( and taking a shuttle bus to the beach, ugh) visit before June 21st or after Labor Day.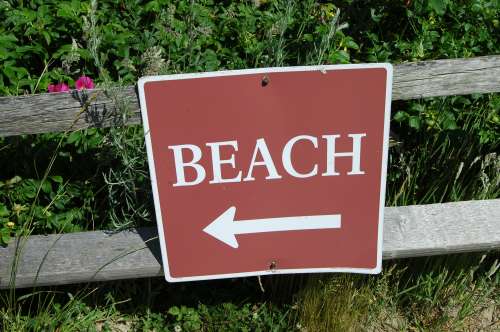 If you plan on swimming… beware swimmers and waders! There are sharks in them there waters. Sharks eat seals. If you see a seal, don't swim near it. Simple enough!
It was a perfect late June day when we visited. Blue skies and waters for days and just a few visitors enjoying the beach.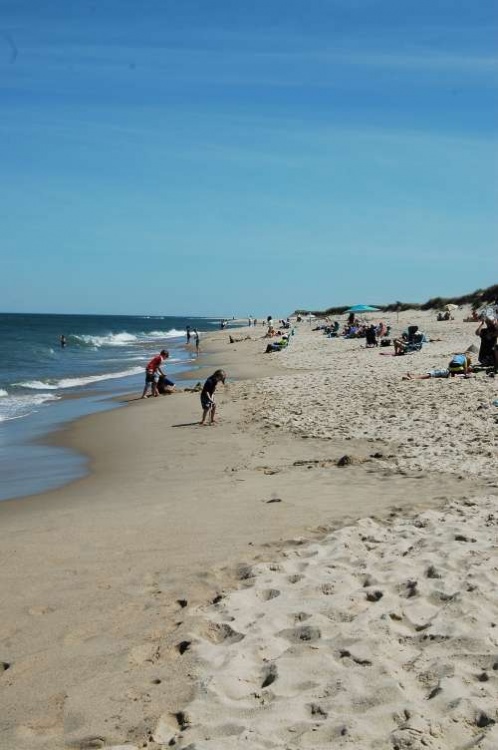 Our last stop was the Nauset Light. What would it have been like to be the keeper's wife of a light house back in 1928? A few words come to mind. Romantic, isolating, hard and lonely. Not all callings come with a big dose of sunshine or loads of company. Often, it's just you and the work that lies ahead. Just imagine the responsibility of knowing that so many are depending on you to keep the light burning and you out of harms way.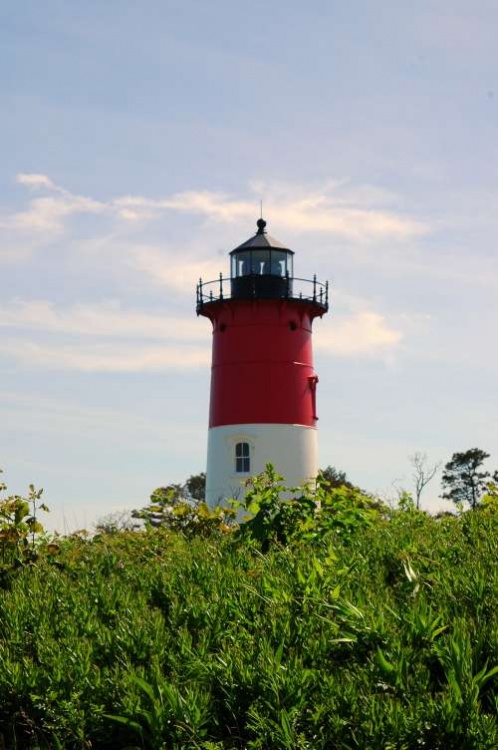 I made a promise to myself when we moved east that I would never take the natural beauty here for granted. Reading The Outermost House and visiting The Cape Cod National Sea Shore has only deepened my love affair with this beautiful area I am so blessed to call home. I hope those of you reading along enjoyed the book as much as I did.
I'm starting Henry David Thoreau's, Cape Cod this week! Wanna join me?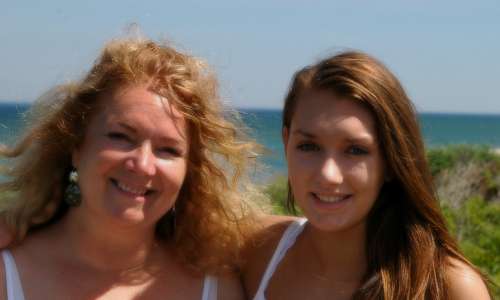 " Me and my girl "
Until our next shoreline visit~
BEACH BLESSINGS and Happy Summer!
Much Love,
Sister Deb # 1199