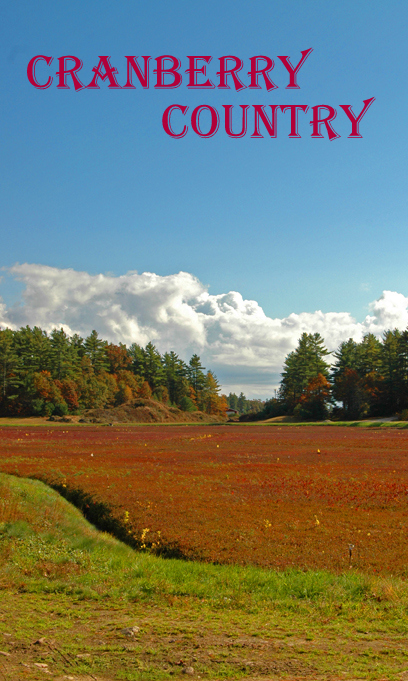 Dear Sisters,
I hope this post finds you well and knee -deep into the gloriousness of harvest season. Here along the farm coast in New England there's no shortage of farm stands packed to the gills with fresh produce, mums a plenty, corn mazes, pumpkin patches, hay rides and harvest celebrations. Right now it's Cranberry harvest time and I have it on good authority that it's going to be a record year for Massachusetts Cranberry growers! What do ya say we take a ride through CRANBERRY COUNTRY? I've got a soft spot for cranberries. Come on in for the whole SCOOP!
Before we head down Cranberry Road I've got to tell you why I have such a soft spot for cranberries!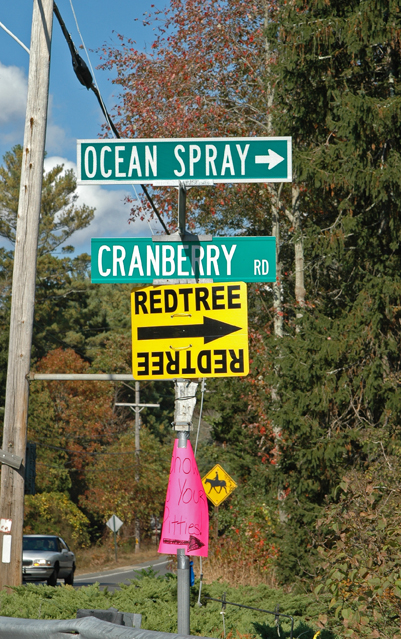 If it wasn't for Massachusetts cranberries it's almost certain that I would not be writing this column as your BEACH Farmgirl blogger. It's also fairly certain that my hubby wouldn't have lived in the farmhouse he grew up in, nor would he have spent his childhood summers in a tiny off-grid beach cottage! It's true! Our destiny was shaped in large part by cranberries. How can this be? Well, here's the scoop!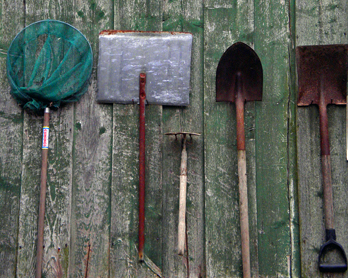 About 70 years ago my mother and father in-law, then a young newlywed couple returned home from California after WW11 to put down roots in the hometown my father in law grew up in. They were just starting out and couldn't find permanent housing they could afford so they rented a small home in the next town over. Their bank account was pretty light back then but they had more love than two hearts could hold, a couple of odds and ends jobs between the two of them ( as there were no children on the way yet) and a parcel of land, a small cranberry bog which they had no intention of ever farming. After a year or so they were anxious to move to a home they could call their own and raise a family. Money was still very tight but destiny has a way opening doors to things that we cannot foresee. It turns out, my father in laws, father owned a farmhouse in the town they had hoped to settle in and offered it to my in-laws for the exact price of that little cranberry bog. They traded the bog straight across for the house and left their little rental house for a fresh start.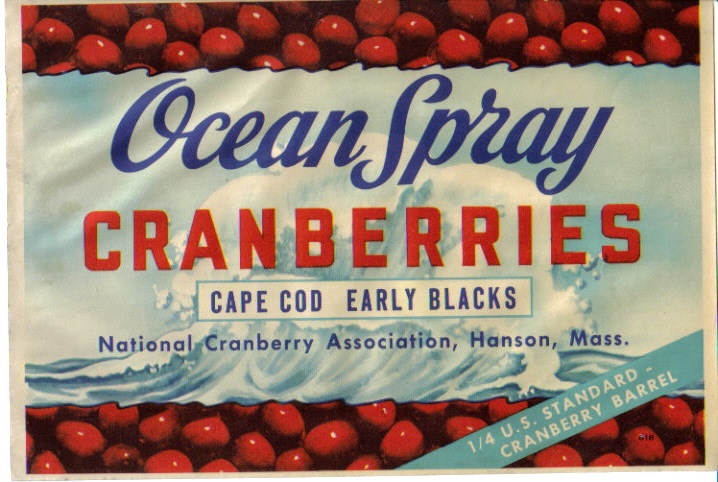 After settling in, my mother in law went to work for Ocean Spray Cranberry in the test kitchen where she met a woman who shared her love for the ocean and the beach.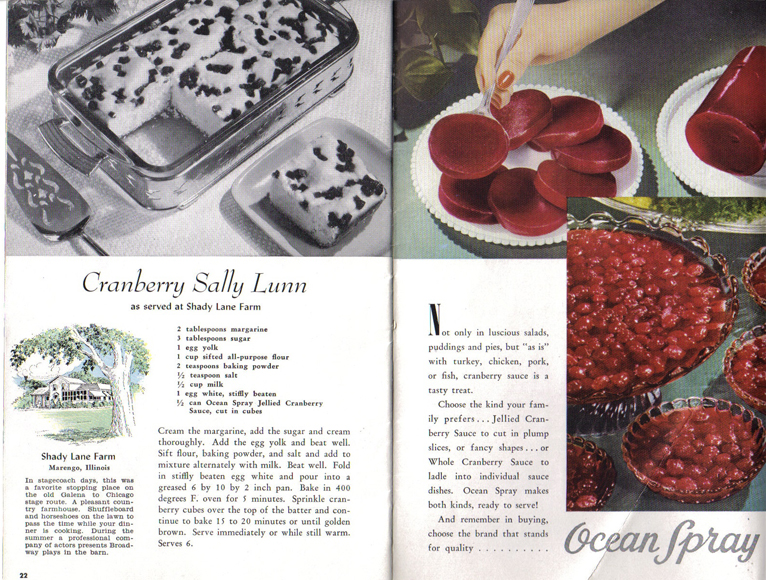 That's my mother in laws hand in the image above. She tested recipes and they used her hand as a model in some of their photos!
They became fast friends ( as did the hubby's) and it wasn't long before my in-laws were invited for a day trip to a very remote beach community with their new friends. My mother in law fell head over heels in love with the area. And it's our understanding that at one point their friends agreed to rent  their cottage to my in-laws for one week which they had never done before. As fate would have it, during their stay they happened to notice a young man moving things out of another cottage just up the road. They stopped to say hello and learned that the cottage was about to come on the market for a song. The prior owner ( an elderly woman) had passed away and her nephew wanted nothing doing with a run down cottage by the sea. I guess you know what happened next. They scooped up the cottage as quick as they could and that was the beginning of a life-changing new chapter in their life and the lives of their unborn children and grandchildren. The story is still unfolding today. Now it's our turn to be caretakers for the next generation.  See? It's all because of cranberries that we get to have our twice monthly visits here on the shorelines! Well, maybe not ALL because of cranberries. I think divine intervention had something to do with our fate but it was definitely the cranberry connection that cinched it all together!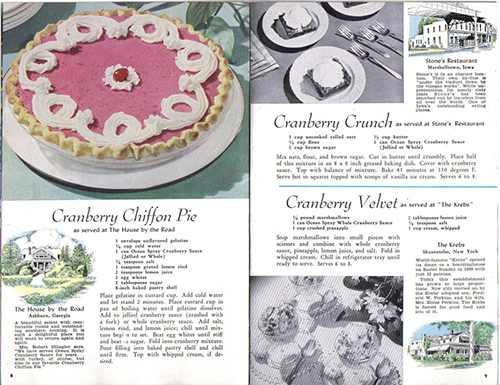 Now that you have the full back story, let's hit the back roads for a glimpse of some of our local cranberry bogs! Massachusetts is home to roughly 500 cranberry growers who's bogs range from 15 to 20 acres in size. The A.D. Makepeace Company, based in Wareham, MA. is the world's largest cranberry grower! Unfortunately we just missed their annual Cranberry Harvest Celebration during Columbus Day weekend. Imagine over 30,000 people gathered in one place for cranberries! There's just so much to do in New England during the fall.  It's on my list for next year!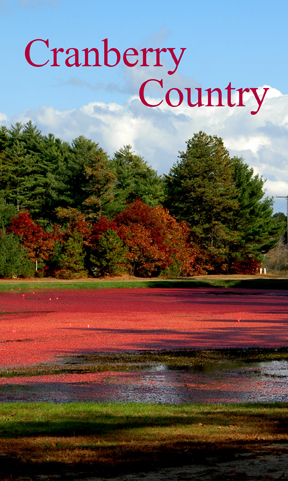 Every autumn parts of Massachusetts become inflamed with the bright red color of ripening cranberries. Berries are grown on vines in sandy bottomed bogs and only irrigated during the driest summer weather as needed. White berries are mature and can be harvested and used for things such as white cranberry juice. It is the cool nights in the fall that give the berries their characteristic deep red color.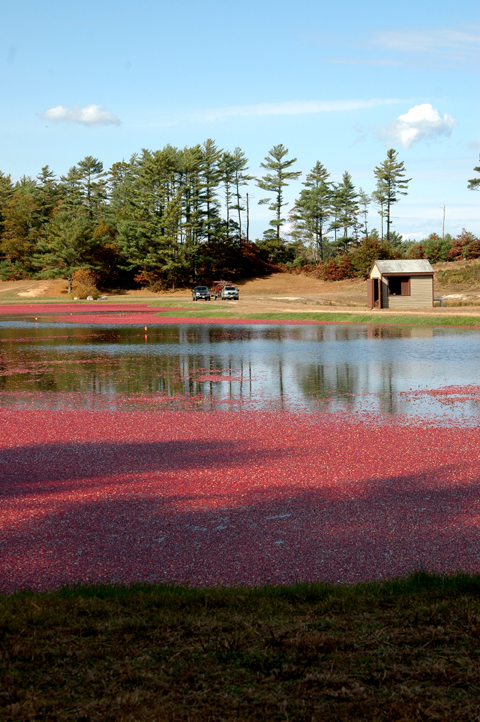 Harvesting happens once a year between mid- September and the end of October. Most berries are wet harvested today. The bogs are flooded with water to make harvesting easier. The berries float to the top so pickers can get to them quicker and it's a more efficient way of getting more berries off the vines.
These trucks were hauling berries to the Ocean Spray Cranberry for processing and packaging just in time for holiday cooking and baking!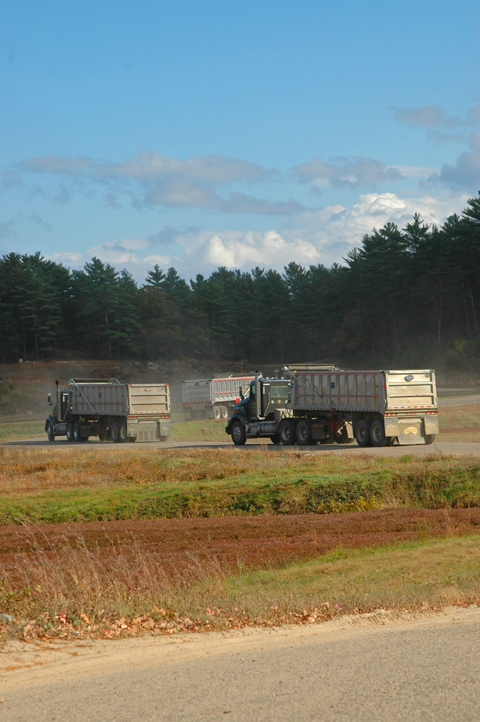 Do you use cranberries in your cooking? Besides the fact that cranberries can be used in so many recipes, the latest medical findings on Cranberries are encouraging! People are becoming more aware of the properties in cranberries that can help prevent heart disease, cancer, UTI ( urinary tract infections ) and gum disease. This is good news for cranberry growers and us! I'm all for natural preventative medicine.  We LOVE our cranberry juice here at home as well as dried cranberries for a nutritious topping on oatmeal, in oatmeal cookies, crisps, pies, and of course cranberry relish. Fresh cranberry relish is D-lish with turkey and cream cheese sandwiches or wraps! YUM!
My husband makes cranberry relish every year for our holiday dinners!
He likes the Ocean Spray FRESH Cranberry Orange Relish Recipe
2 cups cranberries ( fresh or frozen ) 1 12 oz. bag is sufficient
1 medium orange quartered ( ends removed)                             
3/4-1-cup sugar                              
      1)  Slice unpeeled orange into eighths and remove any seeds. Place half of the cranberries and half of the orange in food processor. Pulse until evenly chopped. Transfer to a bowl and repeat with the other half of orange and cranberries. Stir in sugar to taste and store in refrigerator of freezer. You can also use a food grinder for the food processor step. The food processor is my hubby's favorite method. *1/4th cup chopped walnuts optional.
Now's the time to stock up on cranberries. Grab organic cranberries if you can find them and freeze some extra for the long winter ahead.
To learn more about cranberry growing in MA. visit A.D. Makepeace Company located in Massachusetts.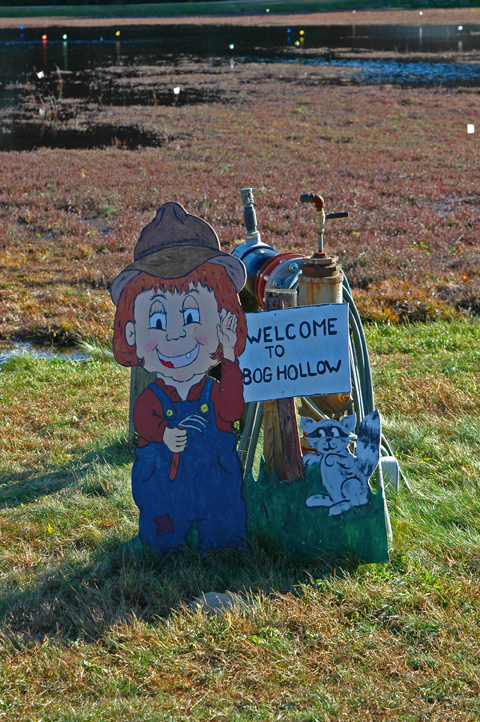 Until our next shoreline visit~
Beach Blessings and much love,
Sister Deb # 1199