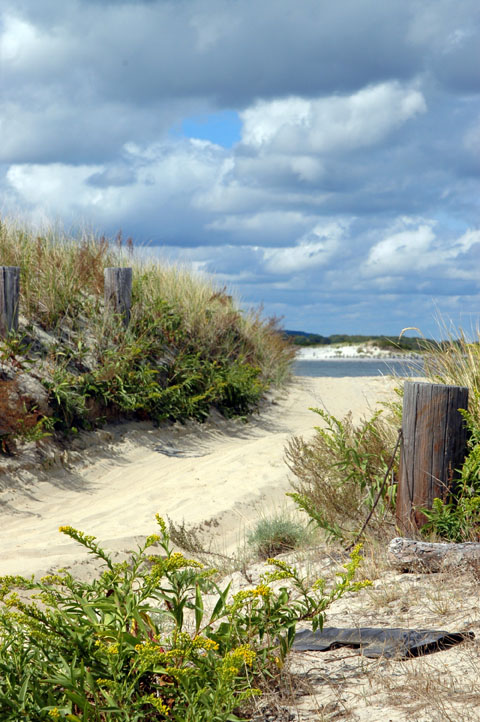 Dear Sisters,
Where did nine years go? Have we really been meeting here " on the shorelines" for that long? Honestly, it seems like just yesterday I was crafting my introductory blog post as the MJF Beach Farmgirl Blogger. A title that has etched its way into my farmgirl heart and brought me so much joy!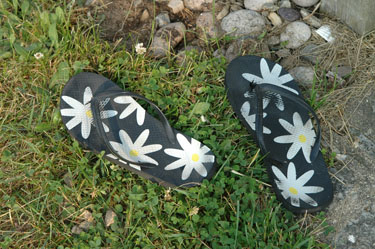 We've shared our BIG and little FARMGIRL DREAMS while walking the beach and spending time in the flowers together. We've shared fun farmgirl craft projects, garden ideas, recipes and decorating tips, merit badge projects, life tips and holiday traditions. We've gone junk'n and leaf peep'n. We've raised our kids (two legged and four legged) and celebrated some of life's most precious milestones. We've lost loved ones and welcomed new life. We've lived through devastating natural disasters, tragic acts of violence and two United States Presidents. Of all the things we never imagined possible we're currently in the middle of a world Pandemic. Massachusetts is one of our countries top 5 hot spots for Covid 19. We are just now beginning Phase 1 of 4  phases for re-opening our state. After 8 weeks of adhering to strict Stay Home guidelines it feels good to begin thinking about re-entering the outside world again in a safe way. We're still being asked to wear masks, and stay 6 ' apart when out shopping or in groups of people larger than 10.  Folks over 60 and the immunocompromised are still advised to stay home and only go out when absolutely necessary. I pray a vaccine is developed soon for this monster of a virus.
The cottage is a comfort and an escape from the ills of the world, especially now as we continue life in safe distancing mode.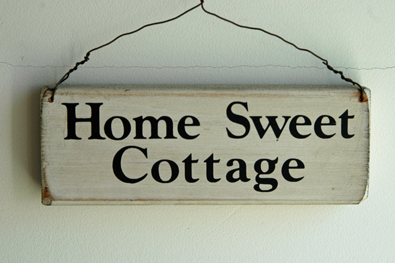 I've loved sharing our cottage life with you over the years and this year is no different. We open the cottage this weekend!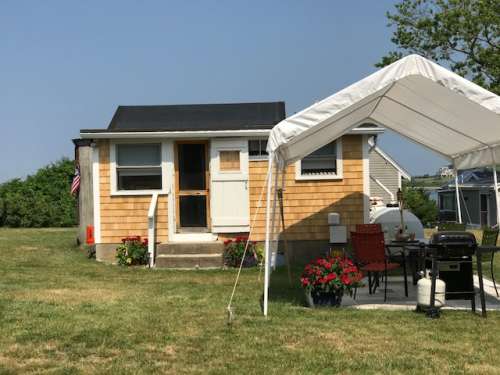 It's time to blow out the dust bunnies, shake out the rugs and bring in the cheery colored quilts along with the sunshine!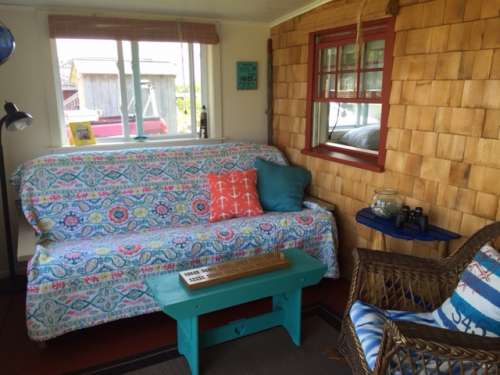 There will be beach walks, porch sitting (and napping) reading, good eats and music. We'll take the cribbage board off the wall where it hangs by the closet in the bedroom and leave it on the coffee table to tempt the first players of the season. We'll let the old screen door slam shut as we go in and out just to hear that old familiar slap once again.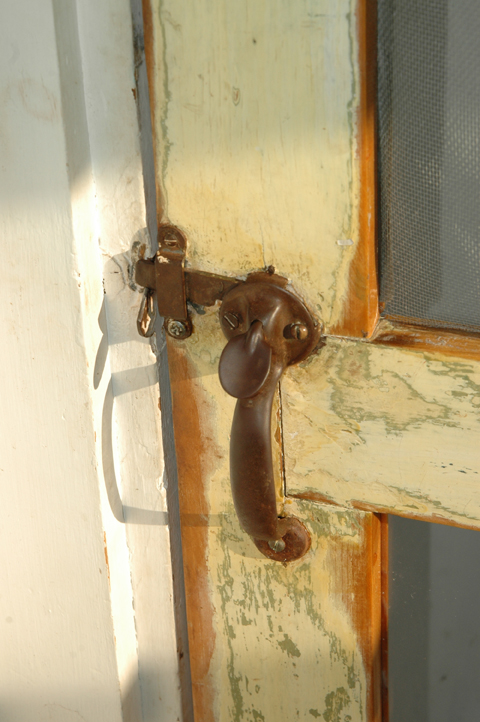 I love cooking in our colorful cottage kitchen! Everything I need is within arms reach making meal prep a breeze.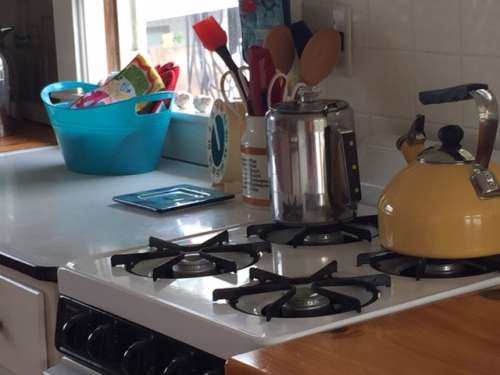 Open shelving is a given for cottage kitchens.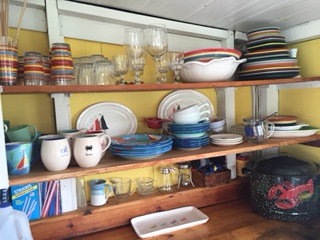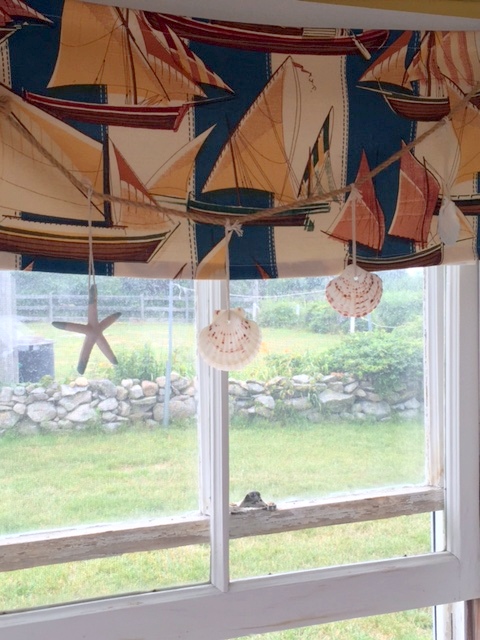 When I started writing this blog I vowed to make it a place of beauty, encouragement, inspiration, comfort and light. A respite from the crazy and unthinkable in our world.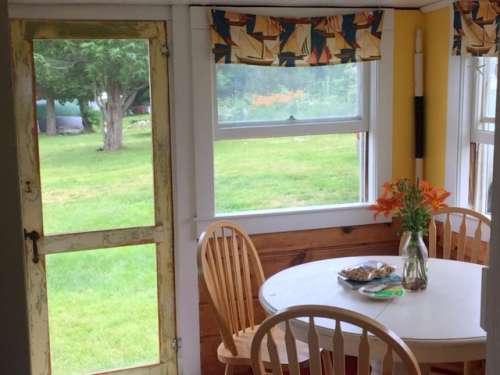 We've celebrated having the courage to try new things ( even when you're scared ) because the feeling of accomplishment on the other side is AMAZING and so confidence building! We've stayed true to our farmgirl ways by being kind and encouraging. Enterprising and hardworking. We've strengthened our communities and created new ones. We are a sisterhood of Farmgirls. And that's why it's so hard for me to tell you that after all these years, it's time to say so long, sisters. "It's not easy to let go of familiar tasks", said a wise farmgirl we all know and love. But we've all done it.
Life moves on at a pretty fast clip and before we know it we've got a full boat. Some of it's our own doing and sometimes it's a matter of what life brings to us. Either way, lightening the load helps us make way for new adventures and experiences.
My years of writing this blog and the Girl Genius features for the magazine have been one of my most fulfilling and creative chapters in life. I had just turned 49 when I started writing for MaryJanesFarm. It was the beginning of a new decade of creativity and discovery. Having you, my farmgirl sisters to sail the seas of life with has been such an adventure and a true blessing in my life.
Thank you for visiting with me on the shorelines and for your sweet comments and virtual friendship. I hope you've been encouraged, comforted and inspired by something I've shared here.
Next time you're about to start something new and feel afraid or doubtful, I hope you'll think of me and ask yourself, what would Deb do? You know the answer.
"Twenty years from now you will be more disappointed by the things that you didn't do than by the ones you did do. So throw off the bowlines. Sail away from the safe harbor. Catch the trade winds in your sails. Explore. Dream. Discover."
~ Mark Twain
So long, is not goodbye! Let's stay in touch via Instagram @dandelion_house and on facebook!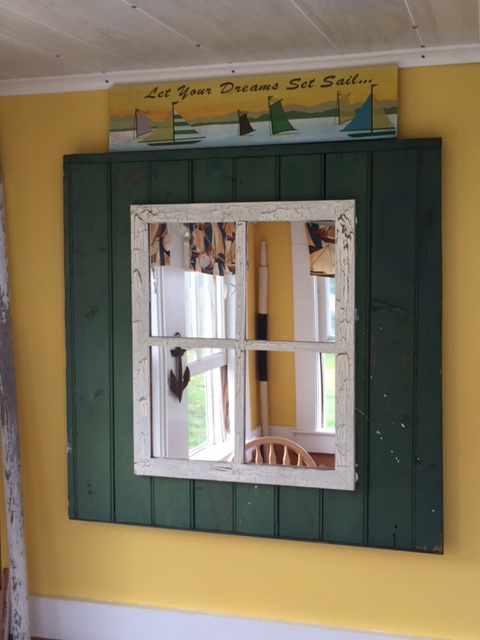 Until we meet again, promise me you'll let YOUR dreams set sail!
Beach Blessings and Much Love,
Deb #1199
The Beach Farmgirl