Happy Holidays, Farmgirls!
Hope you are all doing well during this busy and cheerful season. We've had an eventful few weeks up here in the North. It started with a girls' trip that Ava and I took to Seattle to visit Ava's cousin and have some sister-free fun!
When we got back to Alaska we promptly were involved in a car accident. It was scary and unfortunate, but luckily we were all totally okay. It was very slow—our mini van slid for many yards on an icy road into the side of a state snow plow. We were going less than ten miles per hour and the girls were still happily coloring in their car seats after it happened. While we were physically okay, the car was not! I was also an emotional wreck for several days. Luckily, we were being followed by several friends (it was on the way home from Ava's school) and it happened right next to my good friend's house. My wonderful friend picked up the girls and brought them to her house while I dealt with the police reports, insurance and tow truck. They also gave me wonderful, reassuring hugs and commiserated with me.
The following week was Thanksgiving and we had the pleasure to celebrate TWO Thanksgivings with big groups of friends—A celebration on Thursday and our annual "Friendsgiving" on Saturday. The food was so good, music was played, games were shared, stories were told and new friends were made! I haven't celebrated Thanksgiving with my family for years, and I miss it terribly. However, if I can't be with my family, these groups of friends are the next best thing.
After all of our celebrating…we got sick. Like really, really sick. It was a mystery illness that covered everything—sore throats, fatigue, headaches, nausea and vomiting, fevers, coughs, sinus issues, painful ears, mouth sores, EVERYTHING! Aside from Evan we were all laid out in bed for more than five days, including my birthday. Luckily, I convinced the girls to cuddle up and watch Christmas movies in bed with me, which is kind of an ideal birthday in my book. Although, we weren't well enough to eat cake—that was a bummer. One of the best surprises on my birthday was going downstairs to replenish our supplies to find a beautiful bouquet of flowers and a big jar of homemade and home grown applesauce on the counter. My lovely friend Louisa had snuck it in without a peep!
So that brings us to last week. Last week we were moving! I know…maybe it's been too eventful of a month. After almost two decades of renting, Evan and I bought a house. It is a nice two story traditional on 2.5 acres on the side of a mountain. We are so excited to start a new chapter in our very own place. I can't wait to decorate and make it a bit funkier than it is now, but that will have to wait for warmer weather when we can open up windows and complete some projects in the outdoors. But don't let me get ahead of myself, first we have to finish moving! Yet again, we have amazing friends who have come to help us through it all. They have helped pack up boxes, move furniture, pack up the moving van and entertain antsy children (and the kids are much more willing to help out my girlfriends with packing than me!). One of my friends even offered to collect money to hire a house cleaner to clean our rental after we have all of the stuff out!
This past week we've been down to one car because we are still waiting on the minivan to be repaired and its getting pushed back day after day.  We returned the rental because the van was supposed to be done a week ago!  That has left us high and dry a few days…I am not willing to pack up all of the kids at 5:30 a.m. to drop Evan at the bus stop.  We've mostly enjoyed time in our new home, slowly getting it organized.  However, yet again–I've had friends come and pick all of us up for some fun times away from home.
All of this is to say that friends are pretty amazing. Living far away from any family support can be very difficult, especially with young children. I often lament the fact that my kids don't get to spend a lot of time with their grandparents and cousins, as that was a very important part of my childhood. We are so fortunate to have found an amazing community of friends up here in relatively remote Alaska. Many of us are up here far away from family, so the importance of having friends who are like family is an integral part of survival. Us humans need the support—it takes a village to do nearly everything. We help friends clean their homes, build fences, set up for parties, watch children, dog sit, get to and from the airport, pick up kids from school, swap clothes. To sum it up—we keep each other sane! Also, thanks to technology, my family is just a phone call or FaceTime call away…because sometimes you just need to talk to your mom, brother or papa.
As this holiday season comes into full swing and with it some of the stresses of making it as merry as possible for our little families, the love and support of loving and supportive friends makes all the difference. I hope you all have support systems in whatever part of the world you've settled in whether it be from friends, family or a hybrid of both!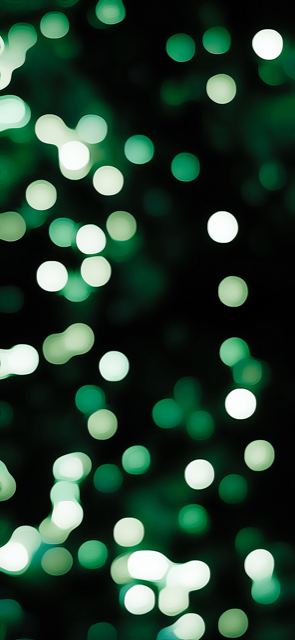 Here's to an uneventful, but merry season to you all!
Until Next Time,
Sending Peace and Love from Alaska,
Alex, the Rural Farmgirl