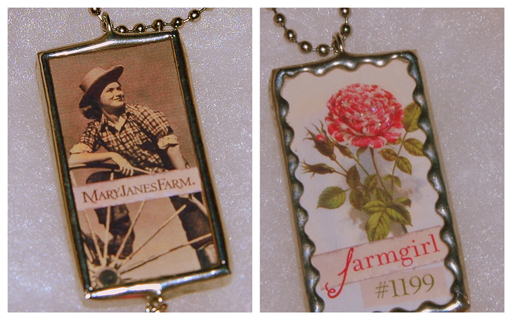 Ever since I discovered MaryJanesFarm a few years back I am much more in tune with the things that make me tick and those that tickle my fancy too! The best part about being "a farmgirl at heart "is knowing I'm not alone in my ' farmgirly-ness'. Whether I'm working on a project at home, out in the garden or off on a road trip, my farmgirl spirit is always with me. I can count on it every time to add an extra dose of surprise and

romance

to everything I do. Just the other day I went shopping for pumpkins, mums and gourds and ended up falling head over heels 

in love

with a…
Well, you'll just have to come in for the full story cuz…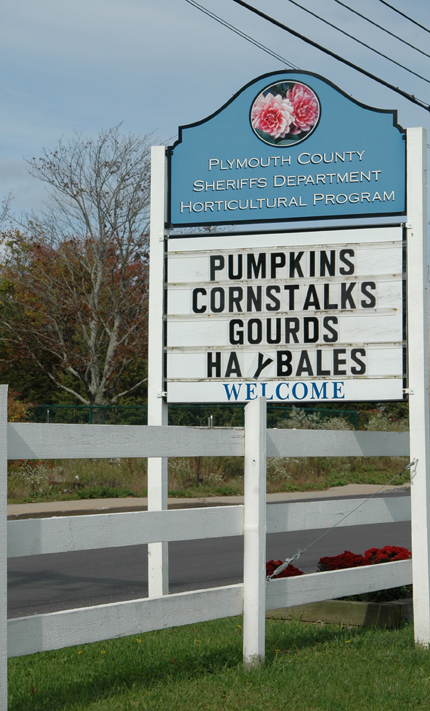 Our local Sheriff's department has an amazing horticultural program. Every fall the inmates grow and sell the most beautiful mums, pumpkins and gourds alongside hay bales and cornstalks. As I pulled into the parking lot a sea of mums and pumpkins ripe for the pick'n came into view. I couldn't wait to get inside.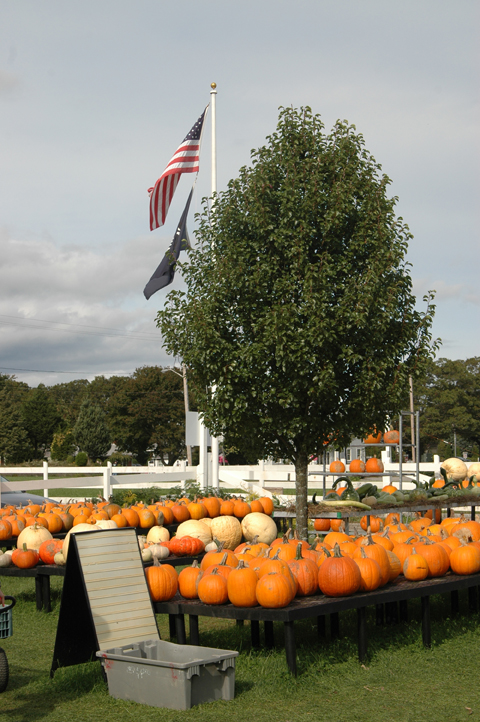 I grabbed a cart and made a B – line for the dollar table covered in Mums.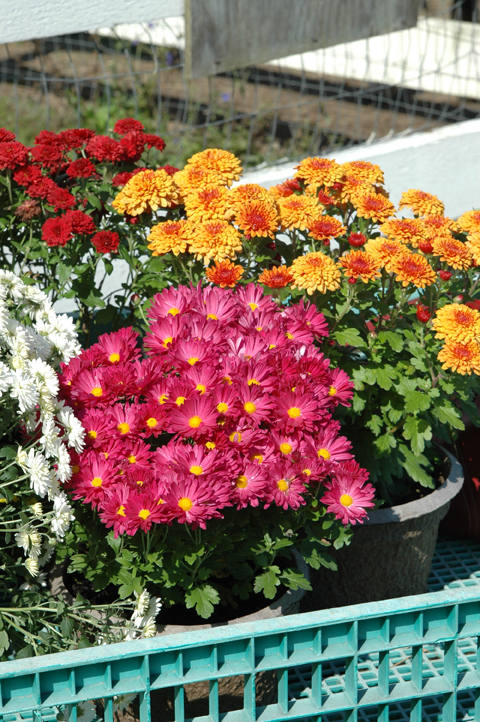 They had some beauties!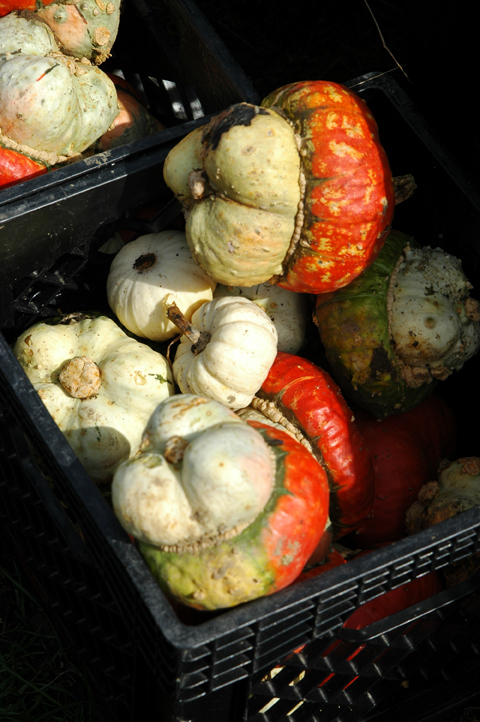 There was an amazing variety of gourds to choose from.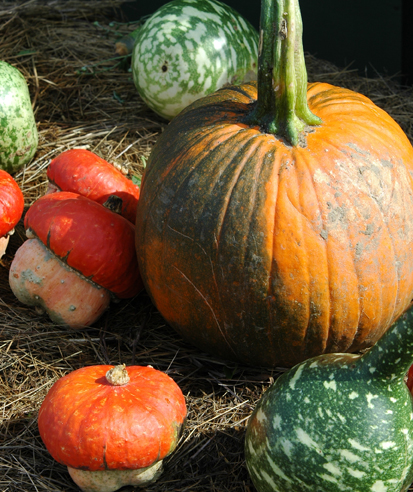 And cornstalks galore!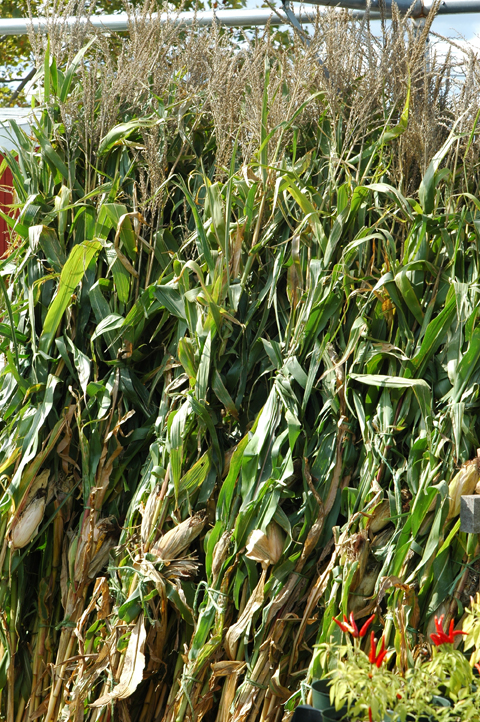 Love these ornamental red chili pepper plants!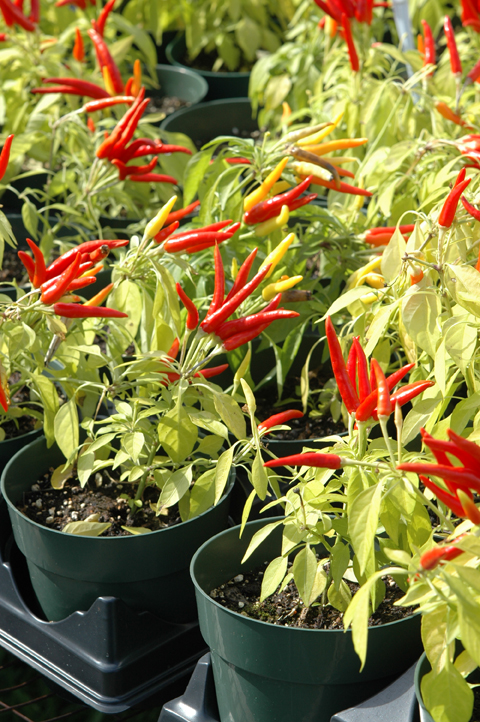 With a cart-full of fall beauty I set out to get a closer look at the greenhouses and make my way through the farmyard.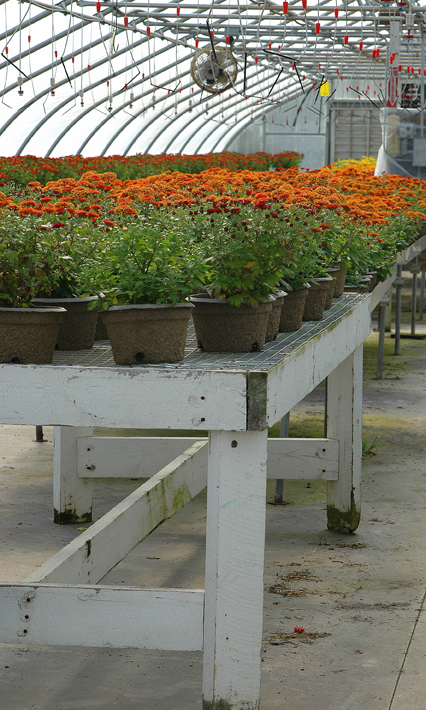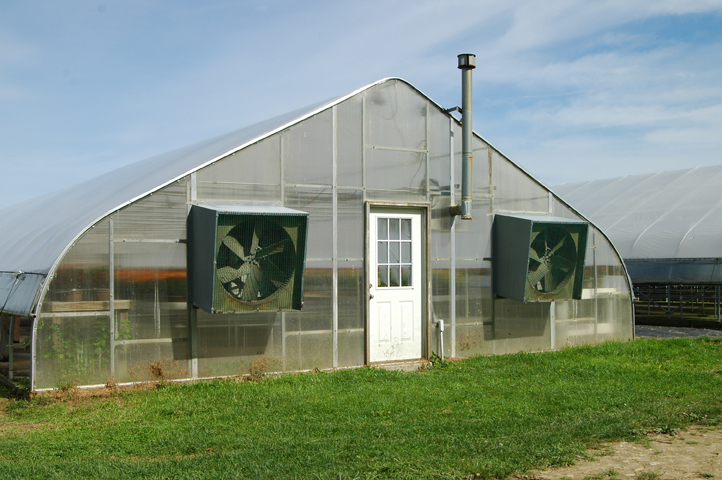 As you can see by these sunny images it was a beautiful, crisp, 57 degree fall day but something was nagging at me the whole time I was shopping. It was all I could do not to rush through picking out my mums because what you can't hear in these photos are the sweet calls of my new love…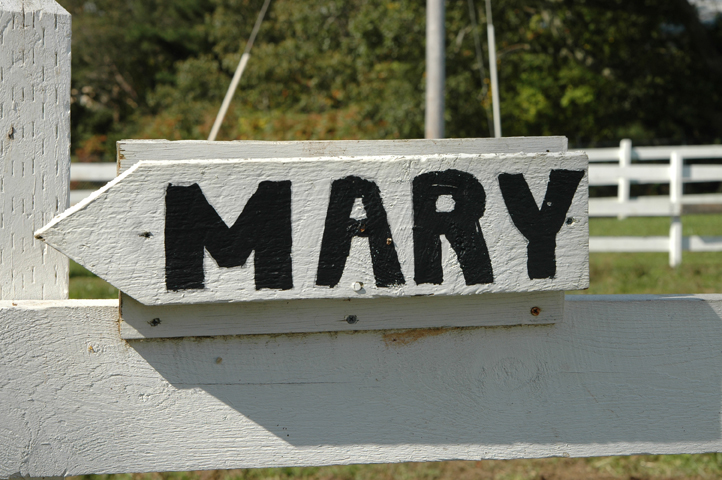 Before I introduce you, let me back up a bit. I grew up around Mary's (and Marvin's' too) Lots and lots of them. I had forty years of seeing Mary's every day of my life. Not in a hands on way like many farmgirls but they were always there in the distance. The suburban sprawl that swept through northern Nevada in the early 80's changed things for me and the cows. Prior to that time, a day didn't go by where you couldn't drive past a field, pasture or BLM ( Bureau of Land Management ) land and see cows happily grazing.
Just for the BEACH farmgirl record, you don't see a whole lot of anything on four legs grazing in the wide- open along the south coast of New England. Seagulls, yes! Cows, no!


So, when I heard Mary mooing off in the distance my heart melted on the spot! I was a goner! My mind went rushing back to the fields of cows I used to pass on my way to and from home in the first chapter of my life as a western farmgirl. I'd roll down the windows and shout out HI COWS!!!!!!!!!!!!!!!!! But with each new housing development, golf course and shopping center the cows either disappeared altogether or were moved to land that was no longer visible from the local roads or highways. That's progress I guess, but I sure missed seeing them.
 Back to New England! I had to wind my way around a few corrals before I finally came eye to eye with sweet Mary the Moo Cow.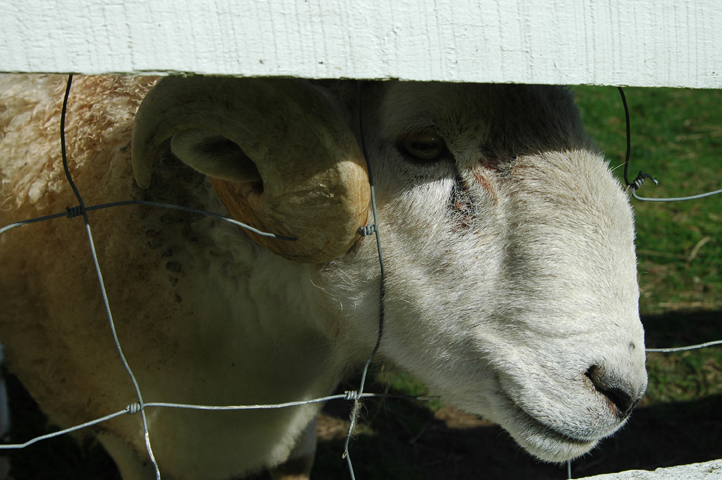 I stopped in on the sheep just after they ate lunch. This one was hoping for a cookie or a carrot.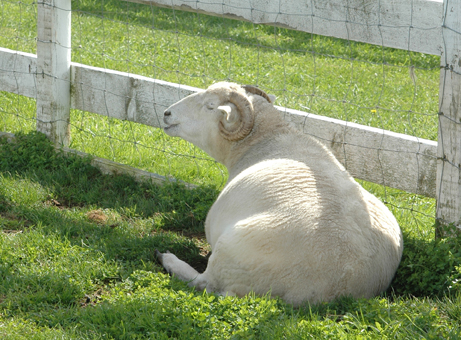 I think this one knew better!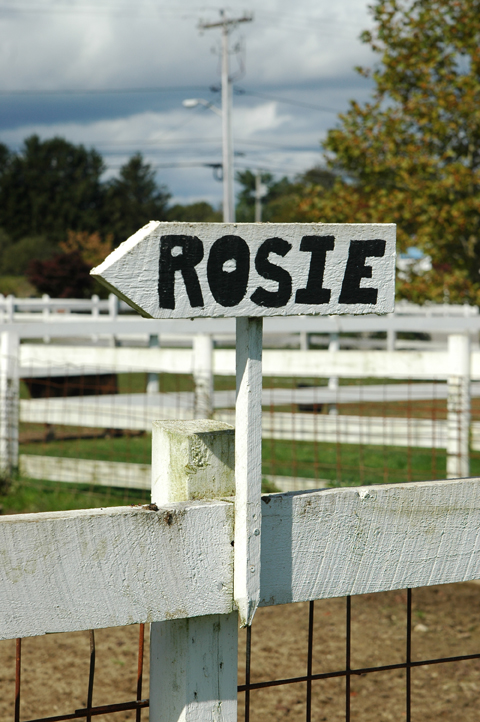 looked like she might attack me if I came to close. Hi Rosieeeeeeeeee.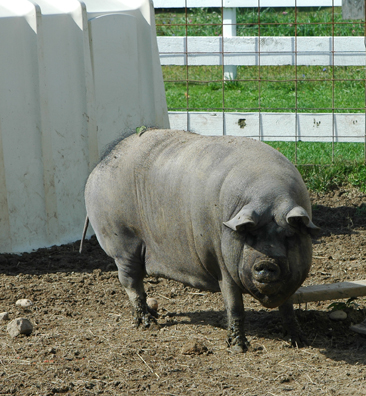 Bye Rosieeeeeeeeeeeeeeeeeeee!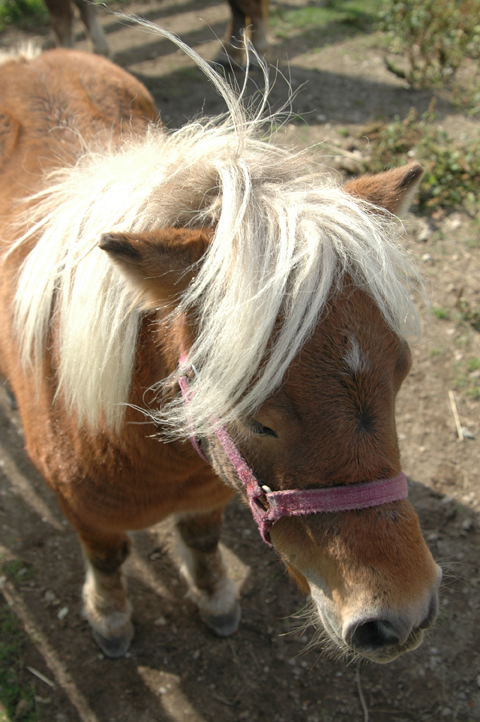 The mini horses were adorable.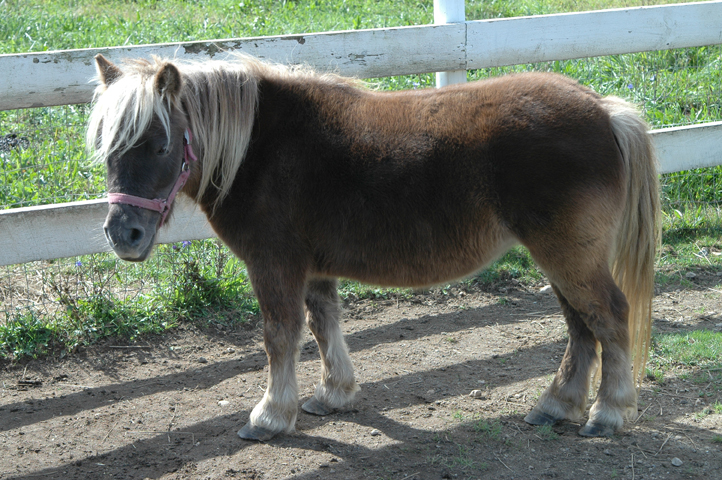 And fiesty too!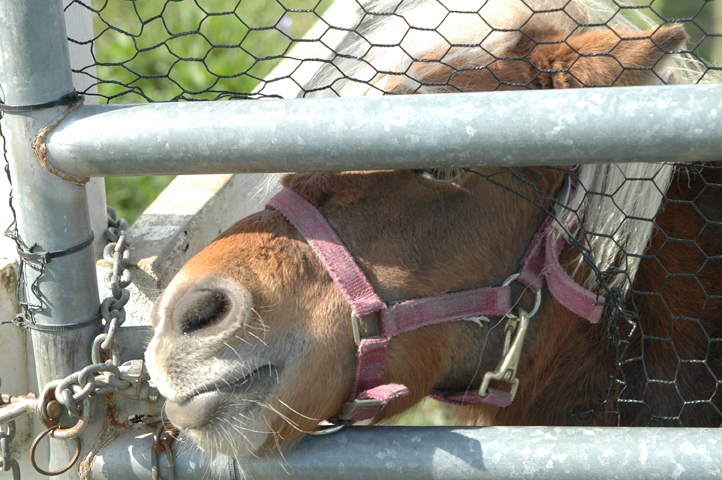 Sniff, sniff…
The goats were darling.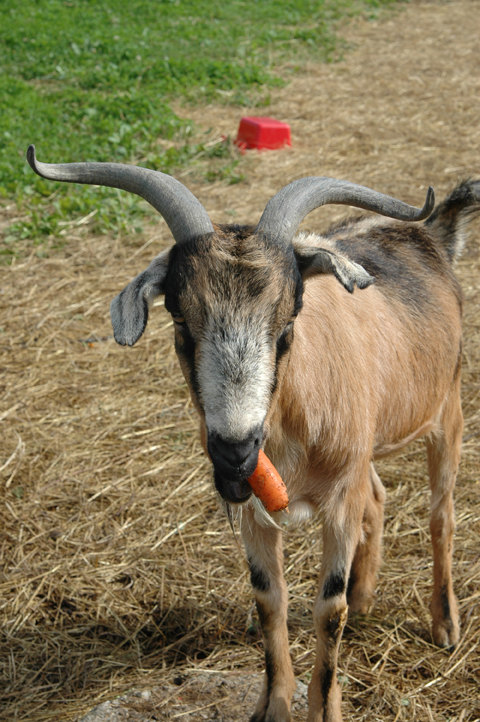 And curious!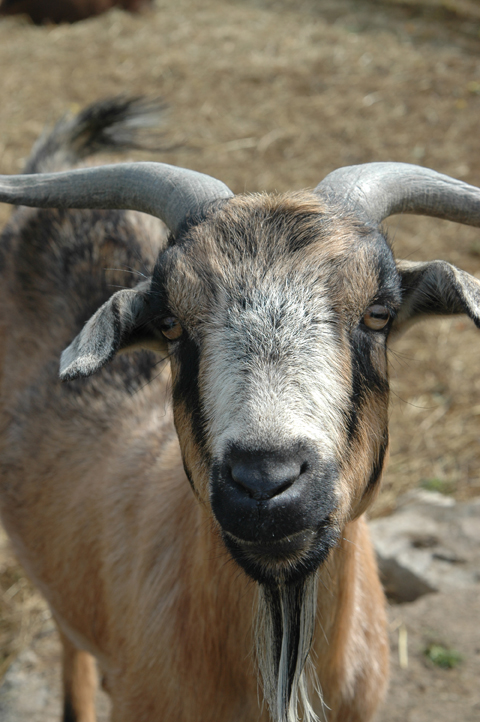 As cute as all the farmyard animals were, none of them compared to my Mary once I finally found her!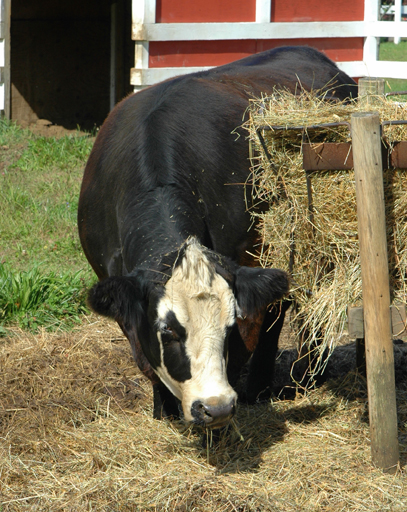 Her big brown eyes, soft brown fur and big floppy years had me swooning from the minute I laid eyes on her.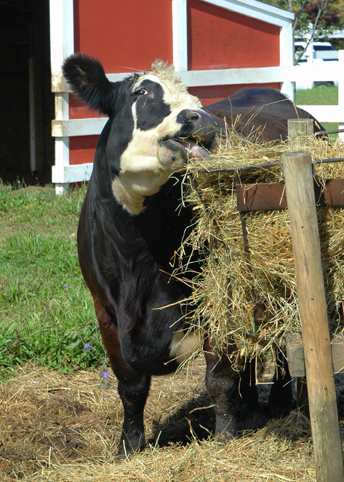 She sees me!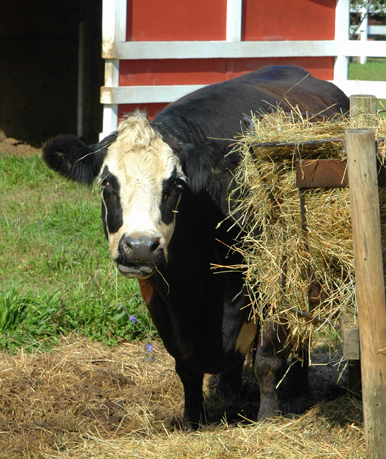 She's checkin' me out…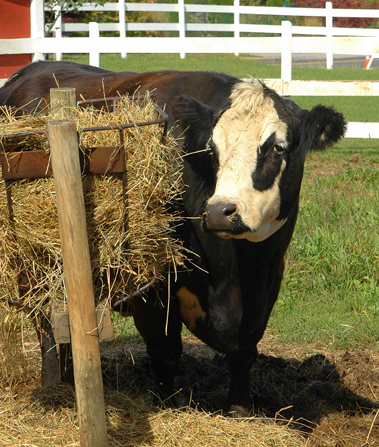 She LOVES me!!! I bet we can finish each other's thoughts!
Thanks so much for joining me today sisters! Remember to bring your farmgirl spirit where ever you go. It will make an ordinary day into something magical every time! IT'S A FARMGIRL THING!
Now it's your turn!
Finish this thought in the comments section below!
Off Road
Until our next shoreline visit~
BEACH and HIGH DESERT BLESSINGS!
Love,
Deb #1199
* The image above was taken near Pyramid Lake In Nevada where I hope cows still roam out in the wide open. That little red number was my BK car ( before kids )! My next convertible will be a HORSE!