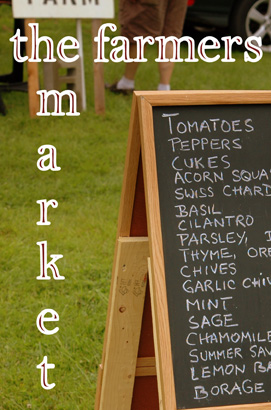 To forget how to dig the earth and tend the soil is to forget ourselves. ~Mohandas K. Gandhi (1869-1948)
FARMGIRL ALERT! Stop whatever you're doing and let's get going! Today is opening day of the Plymouth Farmers Market! Get ready to meet a few of our local farmers, bakers, and talented crafts people. Bring your appetite (and some flash cash) you don't want to miss a single delicious FARM FRESH treat!
Do you have a local farmers market in your area? Ours is in its ninth year. I look so forward to seeing my favorite venders and meeting new ones each year. I believe our local growers need as much community support as they can get and I'm happy to do my part.  They work hard to bring healthy, tasty goods to our tummies tables! Farmers Market prices can seem pretty steep compaired to what we pay at the super market but where else can you get food this fresh and talk to people who are so passionate about what they do!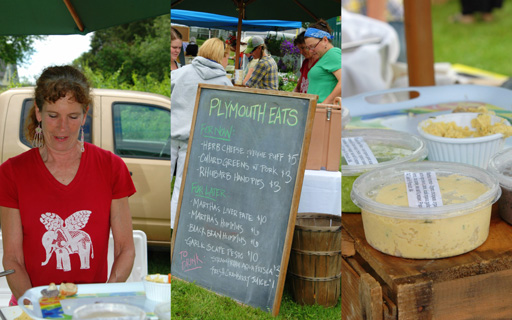 Martha (pictured above) is known for her great soups and fabulous meals.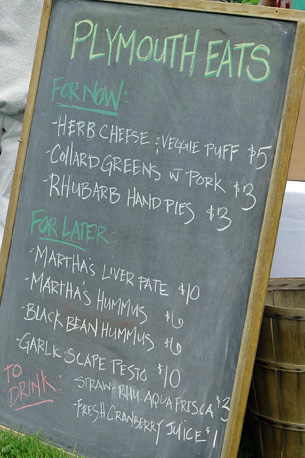 Her hummus, pesto's, pate's and veggie sandwiches are beyond words amazing. I bought her Garlic Scape Pesto today after trying a sample of it at her booth.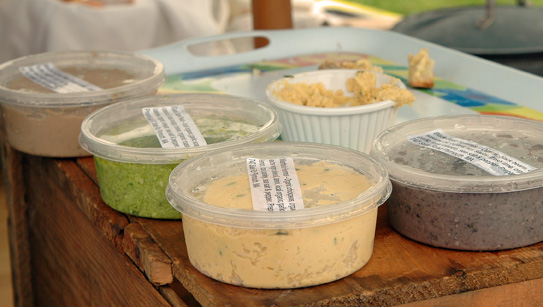 I didn't even know what a "scape "was. For those of you who live under a rock (or a pile of dirt) like I do, garlic scapes are the curly greens that grow out of the top of garlic plants. They have a crisp texture and a mild but very fresh garlic flavor.  It makes a great snack spread on Italian Bread!  It's a good thing we are having this chat online because I'm pretty sure my "garlic breath ' could clear a room by now!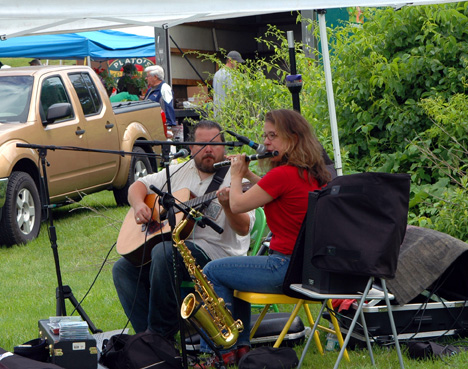 How about some festive Irish Music from
The Lindsay's
while we mosey around?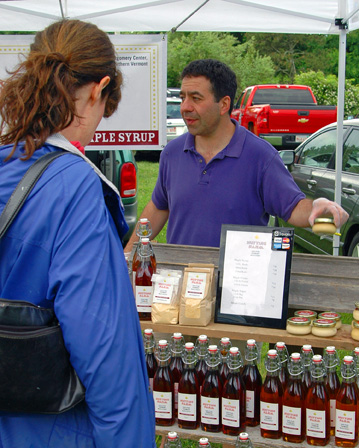 My friend Pat (pictured above) and I bought some Maple Cream from the proprietor of Nutting Farm out of Vermont.
Yum-o! The maker of the cream said it was great spread on toast or waffles, but straight off the spoon works too!
It was so refreshing to walk around the grassy field (just after a light sprinkle) taking in the sights and sounds of an early June Harvest.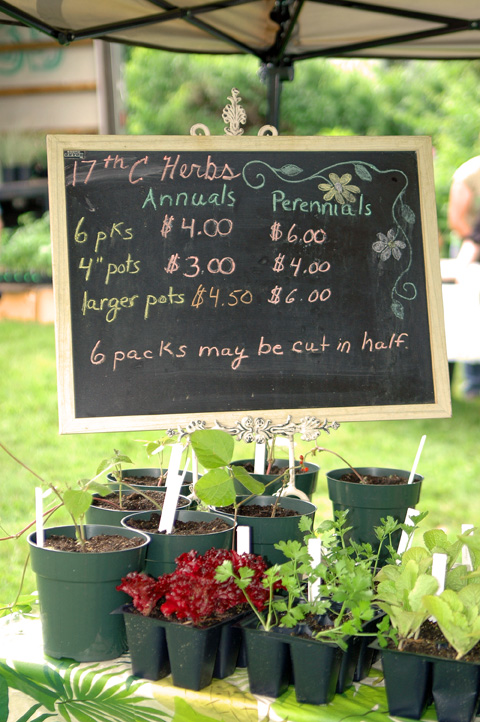 I didn't notice any big bold cut flowers or juicy red tomatoes (too early for locally grown) but there were plenty of herbs and veggie seedlings to be found. The booth above was hosted by the Plimouth Plantation. They were featuring 17th Century Herbs. I bought a 6 pack of Celery Parsley which I learned was something the pilgrims grew in their kitchen gardens. I'm told it's a wonderful addition to soups, dips and salads.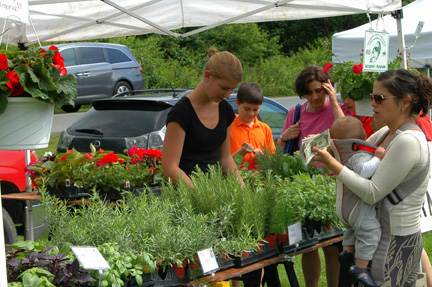 This table was loaded with FRESH rosemary, dill, celantro, sweet basil, sage and more!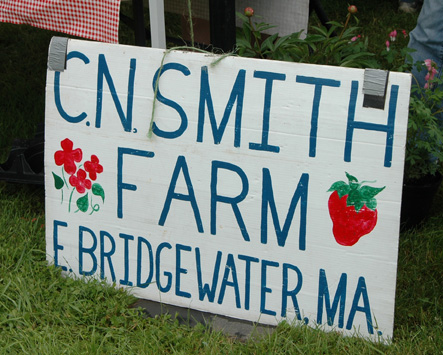 This local farmer makes the best pressed apple cider! When the kids were younger we went on a field trip to their farm and got the lo-down on how they make their cider. Don't you just love their homemade FARM sign?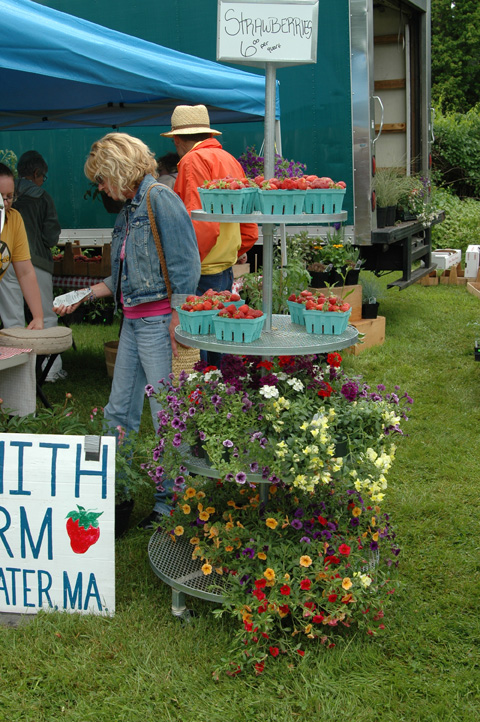 I just thought this flower tower with the fresh strawberries on top was cute.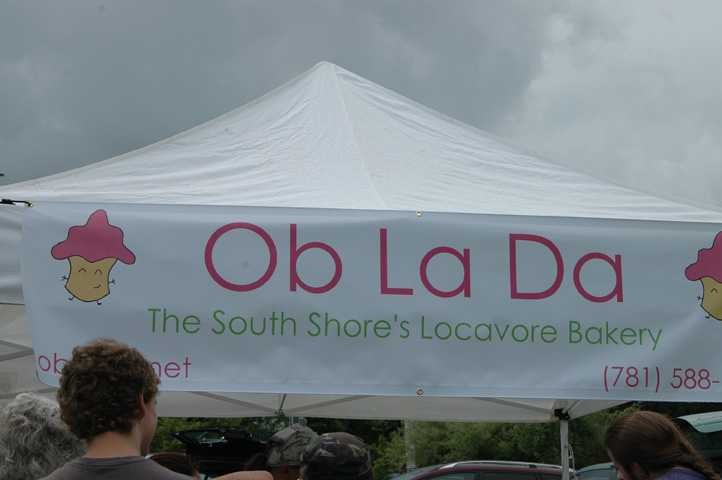 These gorgeous cupcakes were baked in a certified home-kitchen with local ingredient's from New England Farms. 
Ob La Da
The South Shores Locavore Bakery is in it's third year and going strong! Have you ever had a Margarita flavored cupcake? Me neither, but they make one!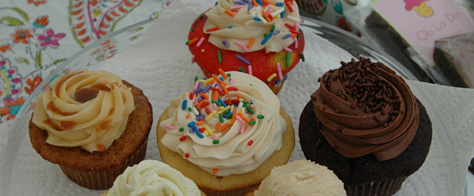 I tried one of their brownies made with burbon vanilla… Now that added a little somethin', somethin' to my brownie eating experience!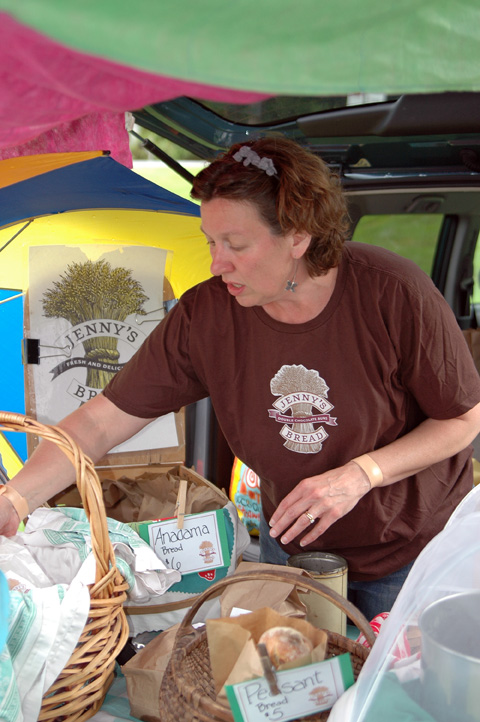 Jenny of Jennys' Bread is responsible for this pan full of Chocolate Buns!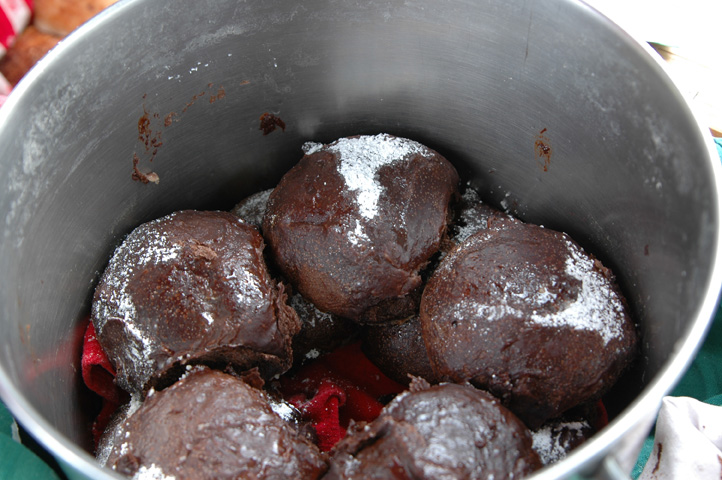 Yes! CHOCOLATE BUNS!!! I think that's what I'll call my " buns " from now on seeing as how I've been eating one of these with MINT chocolate-chip ice-cream while I write this post! Not everyone was eating at the Farmers Market today though.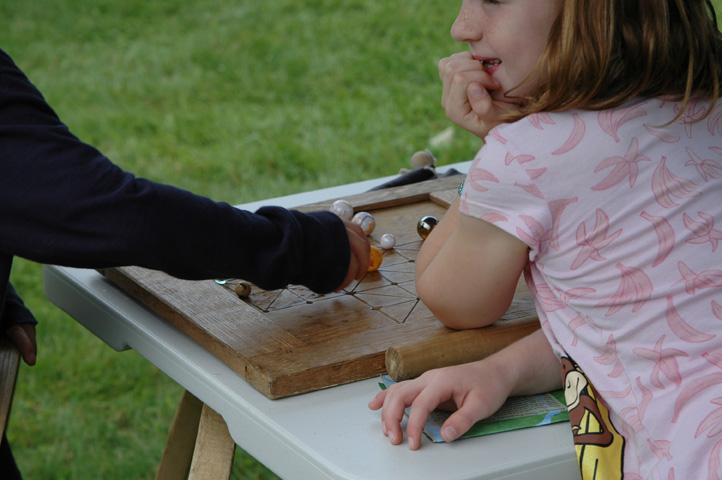 I caught these adorable children in the act of playing Nine Mens Morris ( a pilgrim children's game ) and writing with chalk on a small slab of slate. Imagine using one of these as your practice writing tablet!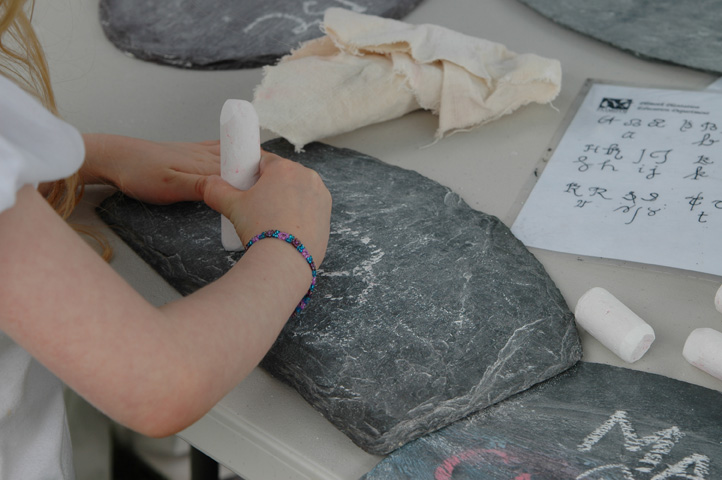 The Plymouth Plantation offers some wonderful educational classes for children and adults! How about a Whipping Top contest to see whose top can spin the longest?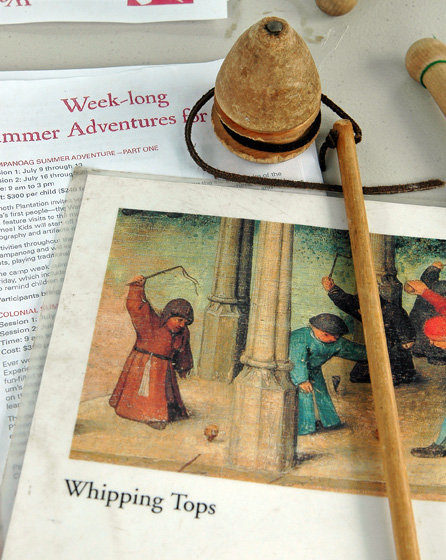 All in all it was a great first take of the Farmers Market… Pat and I had fun catching up, filling our bags with LOCAL homemade yumminess and I know just what I'm going back for next week! You think it's chocolate buns don't you? You're only half right!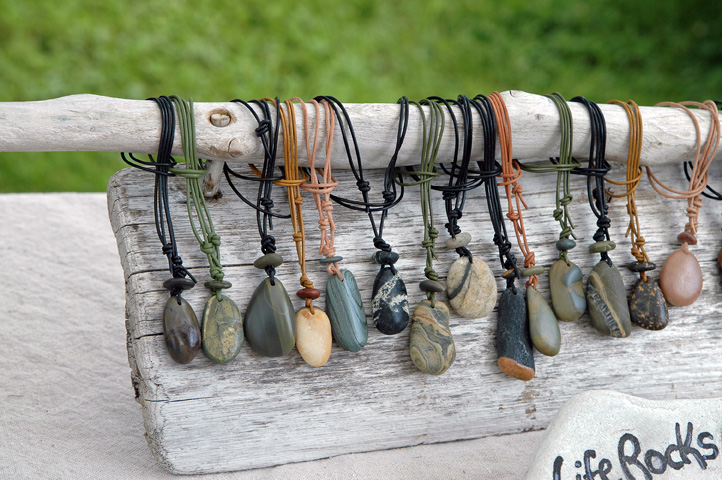 I'm going to get myself a LIFE ROCKS necklace!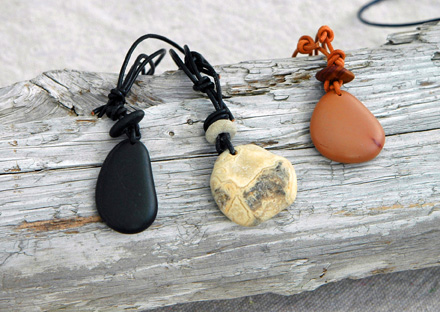 Aren't they cool? These necklaces ( with earrings to match ) are made by two beach angels from New England who believe that we all need help with staying balanced. I'll buy that!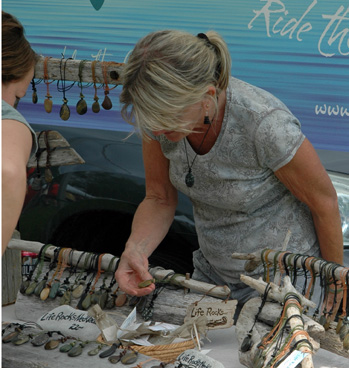 I think they fit right in at the farmers market. They're local rocks from our sandy beaches! Eating ORGANIC food, getting plenty of exercise, and nourishing your soul is only part of what makes up a fulfilling, healthy lifestyle. A positive outlook, FAITH, and a steady dose of MaryJanesFarm are the icing on the " chocolate buns " of a balanced life.
After all, LIFE ROCKS!
Here's wishing you a JOYFUL JUNE full of delights and smooth sailing!