[Previous Rural Farmgirl, June 2010 – January 2012]
Now is the time around the United States that folks focus on what they are grateful for – a time to give thanks for who we are, what we've been given and those who make our lives worthwhile. Yes, for me, you are all included…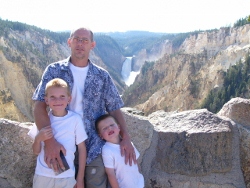 Your responses to my last post were so inspiring – so full of heartfelt warmth, advice and good wishes, as well as full of practical suggestions. I read and "listened" to each and every one of them. Thank you.
Please, take a moment over the next week, no matter who or where you are, to shout out (or whisper) a big "THANK YOU" for your life, and all that's in it. Blessings are easily recognized when they feel good, but they often come in the form of hardship – in the form of lessons learned through difficult experiences. Gratitude encompases both.
So, here are a few of the things that mean the most to me, and for those, I am grateful:
…three sets of work gloves, cowboy hats and mittens in the mudrooom (not including mine)…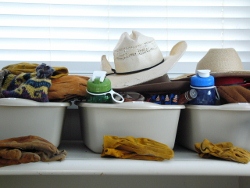 …two sets of wonderful bright little eyes that watch my EVERY move (with mixed results!); here, they've labeled each other as "varmits"…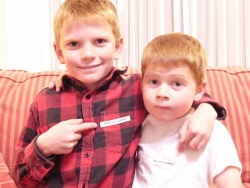 …a big wet nose and brown eyes that are full of mischief, but so darn cute!…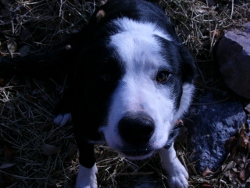 …living on and walking down the same road that three generations of my family have lived on and walked down…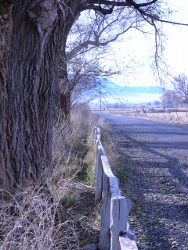 …the time and space to knit and just quietly "be" sometimes…
…the old farmers whose minds have forgotten more than I will ever know…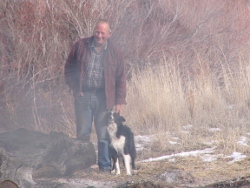 …the sheep who teach me that, truly, everything has a season, and life is fleeting…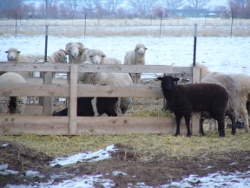 …the rescue paint horses, Shunka and Kate, that reward my gentleness with loyalty and clear-eyed fun…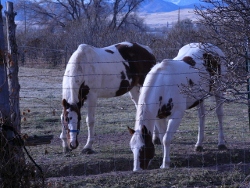 And, finally, thank you, world, for the second chances, for the first experiences, for the heart-wrenching times that teach compassion and for times that require daring action and teach the value of DOING. Thank you for the companionship of friends, the steadiness of family and the peacefulness of home.
From my heart and farm to yours…
Thank you, and wishing you much love and abundance during this harvest season, wherever you are.
XOXO, Libbie