AND THE WINNER IS JULIA! CONGRATULATIONS!
(sorry to be posting later than promised, but I couldn't access the website earlier.)
_________________________________________________________________________
I know I've gushed about MaryJane Butters many, many times through-out the many, many years I've been here. I know I go all fan-girl when I talk about MaryJane. She is the original, the authentic, the one and only. Many moons ago when I discovered her writings, she changed my world, rocked my view, made my head explode with inspiration. (I thought, "I want ME some of THAT!") Many moons later, she still does. Constantly.
Now it is time for you to fan-girl, to gush.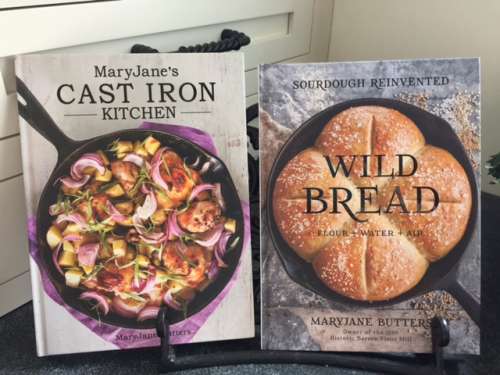 Leave a comment below about how MaryJane herself, MaryJanesFarm, the Farmgirl movement, or other farmgirls have positively impacted you, and you'll be entered in a drawing for one of the new MaryJane Butters books. Amazon will ship it straight to your doorstep! You've got one week to enter. Only one entry per person.
Have you seen MaryJane's latest books? As usual, they are full of beautiful photographs and lovely words. And both of these are filled to the brim with mouthwatering recipes.
The first one is MaryJane's CAST IRON Kitchen.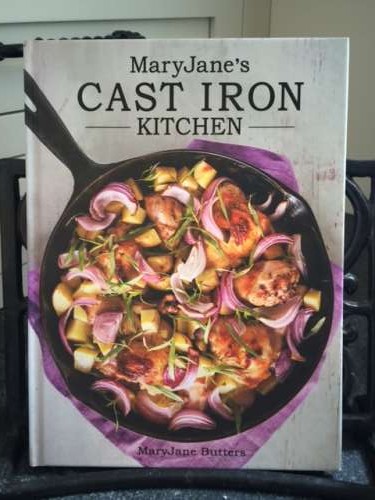 I LOVE my cast iron pans, though mine are all standard round ones. MaryJane uses many different shapes and sizes of cast iron pans. I'm particularly crushing on the 10″ square cast iron baking pan she uses. swoon.
The recipes are scrumptious. I can't wait for you to try them. The Mac & Chesse….oh my.
The second one is WILD BREAD Flour + Water + Air.
Friends, make the pretzels first.
Both of these books are so fabulous. They are a lovely read even when you're not cooking.
So comment below. And come back here on Monday morning, April 16th, to see if you won~! I'll announce it at the top of this post. Good luck!
Let the Farmgirl fan-girling begin!
Until next time, Friends, savor the flavor of life!
Lots of love, Rebekah, The City Farmgirl in the Country