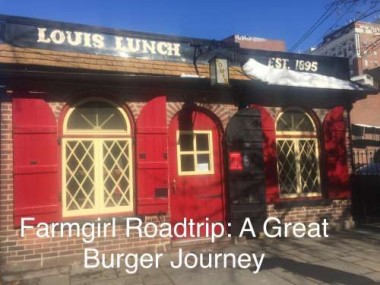 It's October, though in Connecticut, lately we've had weather that have feels like mid-July! Instead of craving pumpkin, I've been dreaming of hamburgers! No matter what the temperature or season, a fabulous burger is one of life's simplest, best pleasures!
At home, my husband's grillmaster, mixing organic ground beef with Worcestershire and garlic for burgers on the grill. His favorite tip is to make a thumbprint in the middle of the patty- it "pops" back out when cooked, but insures the middle of the burger is cooked as well as the outside.
I love this time of year when I can top my burger with homegrown tomatoes, lettuce, and home-canned pickles.
My husband sometimes adds fried onions and a brown sauce for a Danish-style hamburger. Isn't it interesting how everyone uniquely loves a burger their own way?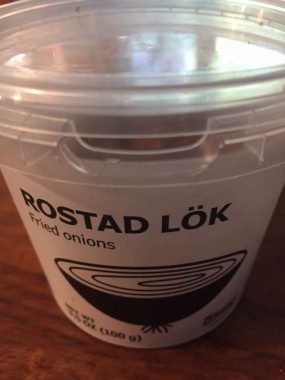 Sometimes I'll grind fresh chicken breast and make chicken or veggie burgers, but being originally from Texas I'm a tried-and-true beef girl!
When we go out, it's often for a good burger! The best places for a memorable burger offer that perfect mix of charm and unique atmosphere combined with mouth-watering food so good you think it's Heaven-sent! Memory-making places come with interesting stories and histories, too. Head with me on a Farmgirl roadtrip, across several states, for amazing burgers at unforgettable places!
In Connecticut, you must head to Louis' Lunch in New Haven, home of America's-Very-First-Burger Sandwich. Originally a horse-drawn lunch wagon (an original food truck!) from 1895-1917, the hamburger was born when a rushing customer asked proprietor Louis Lassen for something he could eat- fast and on the go. Louis quickly cushioned his special beef between two slices of bread and VOILA! History was made. Today, Louis' Lunch is still serving up the most juicy, delectable burger patties, made from their special blend of five meats, on premium toasted white bread- just as they were 117 years ago!
Served without typical condiments like ketchup, burgers are offered with onion, cheese, and tomato only (nothing more is needed), with a side of their own recipe of scrumptious, stick-to-your-ribs potato salad. They serve 30 – 80 pound of potato salad daily!
Now owned by Louis Lassen's great-grandson and fourth-generation, Jeff, burgers are cooked in the same upright grills used since 1895, creating an intoxicating aroma that promises a sensational meal. Jeff says they don't offer condiments because "it should be about the meat", not covering up the delectable taste. Entering the charming, 24' x 36' red-and-black structure is like stepping foot back in time.
Purchased in 1917, the building is original, standing in its present place since 1975, when the city expanded its medical center, forcing Louis' Lunch to move. The back wall is built from bricks collected by Jeff's father, added to the building as gifts from customers from all over the world. Names and places are carved on the back of each brick. After your first visit, it's as if you're "in the know", like you've been made privy to something really special. You can't wait to come back, just as countless generations before.
Thrilled to visit my mom this summer in Georgia, we did lots of sightseeing and ate oodles of great Southern food, but for a classic burger with fifties flair, you must visit Miss Dot's Diner and Sweet Shop in Loganville, Georgia.
It's one of Mom's favorite lunch places, for good reason! Located inside Braxton's Antiques Mall on Main Street (good food and antiques? Be still my heart!), Miss Dot and her daughter, Katie, make everything daily from scratch. Some recipes are 90 years old! They incorporate local produce and even farm-fresh eggs from a customer's hens. The scrumptious burgers are hand-pattied and made to order, but save room for dessert! I can still taste the amazing chocolate and strawberry cakes we ordered. Now in their sixth year, the atmosphere is fun, with all original 50's decor (some pieces are family heirlooms and others gifts from loyal, adoring customers). I loved sitting at the red-and-white enamelware table admiring the murals on the walls, painted by Katie, who's also an artist. Mom grew up in the fifties and always shares stories of what a fabulous decade it was. Miss Dot's Diner and Sweet Shop is certainly fun and fabulous!
My favorite place in New York State is still the Main Street Ice Cream Parlor in Chestertown, New York. Inside an old schoolhouse, it's bursting with charm and even has a soda fountain.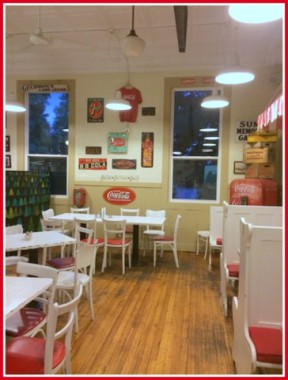 They serve their burgers with a different salad each day (picked fresh from their own garden). The yellow beet salad I ate this past summer was so good I wanted to cry!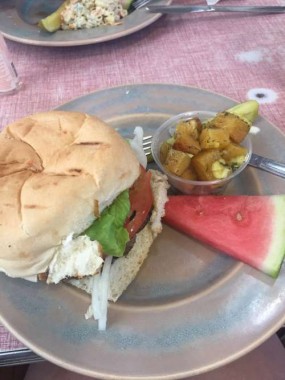 In the Houston area, head to Tookie's Burgers in Seabrook, Texas. My dad's a regular and loves it! Inside, you'll find a vintage, eclectic 1970's scheme (even the ladies room decor was a sight to see).
There's an old train track in the the dining room, and outside is called "Paradise". The whole atmosphere has a fun vibe, but the food is to-die-for and has created loyal fans. One of their "oversized" burgers, the #99, features meat mixed with their secret sauce, marinated in wine for a unique flavor that literally melts in your mouth. (Oh! I need a flight to Texas right now)! When I was a kid in the 70's, I remember visiting my Aunt Barbara's house, sitting on stairs that overlooked her kitchen, waiting for her to finish frying up the world's best onion rings. There are few times I've tasted onion rings as good as my aunt's, but Tookie's onion rings make the grade! Huge and delicious, you'll dream about them. Tookie's was restored after damage sustained from a storm surge during Hurricane Ike, but happily they weathered Hurricane Harvey without any damage. Hats off to Tookie's!
I bet you are craving a good burger right now, aren't you? Leave me a comment and tell me your burger tips, and your go-to favorite hangouts!
Until Next Time…Farmgirl Hugs, Nicole