The end of summer and beginning of fall bring one of my most favorite things to do…go to a county fair!  There's so many scattered throughout my area, that it's hard to go to all of them.  Come have some ol'fashioned farmgirl fun with me and my family, as we
GO TO THE FAIR!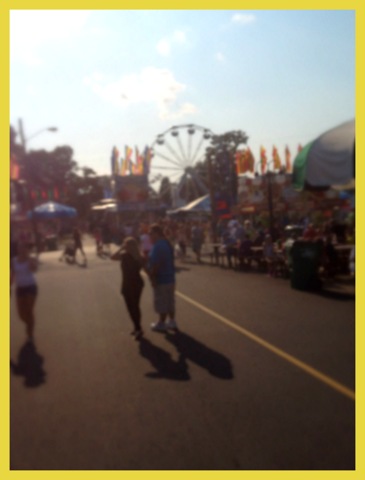 As a child in Texas, after a busy week in the city, we'd pack up on Friday nights and head to the Texas hill country for the weekend.  Sometimes, we'd drive "into town". That's where I was first introduced to the iconic "county fair".  Outside in the beautiful, warm weather, I loved the animals, the fair food, and the attractions.  (As a kid, my favorite attraction was the "Swimming Piglet").  As an adult, I still love heading to the fairs that are peppered throughout New England and the tri-state area.The animals!  The tractors!  The food! There's really something for everyone, and in this day and age there are few events that can truly entertain all ages.
Recently, my family and I headed down to the  "Dutchess County Fair" (http://dutchessfair.com/) in charming Rhinebeck, New York.  Considered the second largest county fair in New York state, it's certainly the biggest fair I've ever seen! Heading up on a weekday, my family and I spent a day of classic American fun!
There we met vendors and small business owners from all over, from the deep south to way up north, and everywhere in-between. For bargain shoppers or those looking for something specific, it's a great place to pick up brochures and get pricing (usually there's some good specials for the fair). Spotted: handmade aprons, $5.00!
We then headed to our most favorite part of the fair: the animals!  I was in "Farmgirl Heaven" seeing all the cows, pigs, sheep, goats, rabbits and chickens, all entered for a chance at a Blue Ribbon.  "4H" kids (http://www.4-h.org/)  get a chance to show off their skills and their animals.  One little girl, who told me she was eight, was so proud of her baby cow, she excitedly asked if we would like to pet it. She was just beaming…so sweet!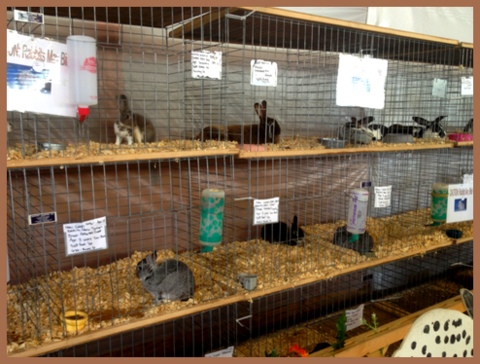 Bunnies as far as the eye can see!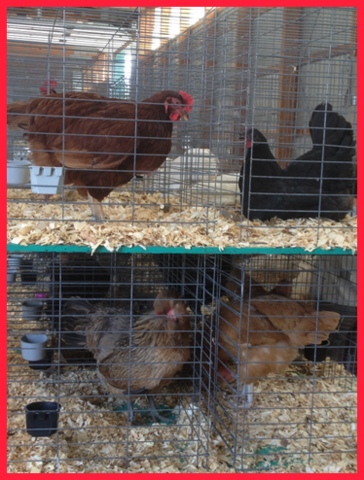 "Chicken Cubicle"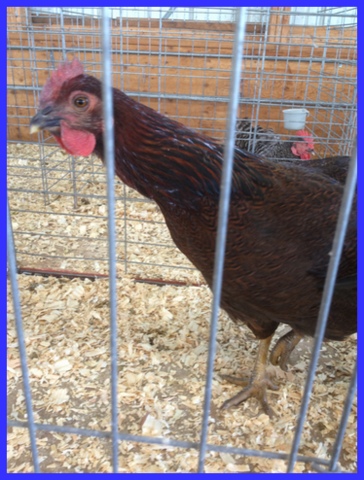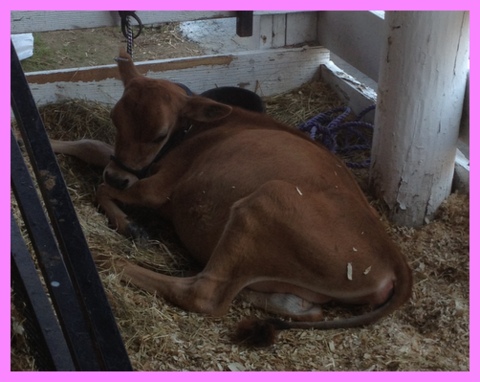 "Baby Brown"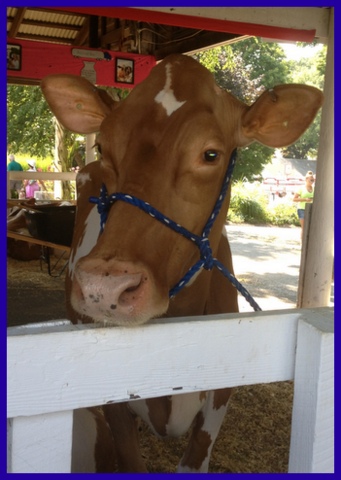 "That face! That face!  That Cover Cow Face!"
We also enjoyed seeing the entries in gardening and handiwork.  Every year, I say I am going to enter my knitting or "famous" jam.  One of these days, I'll have to do that!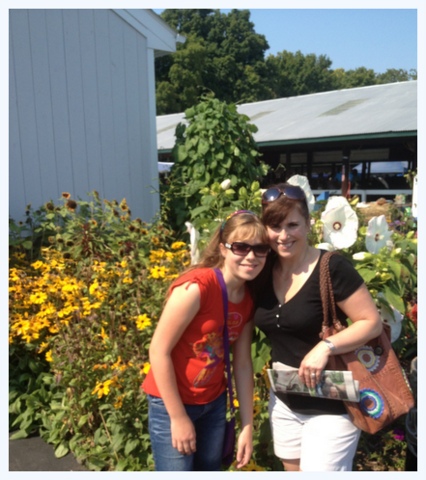 My daughter and I pause at the entrance to the plant exhibit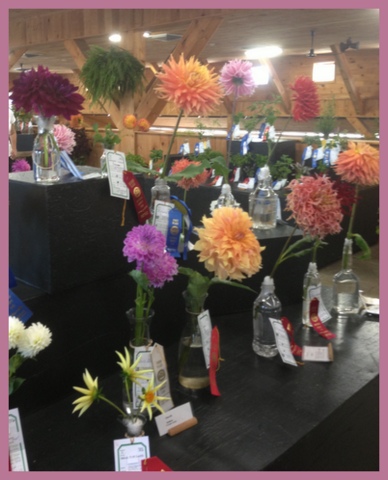 Prize-winning blooms

The Dutchess County fair also had a special section showing off some exotic animals, and in another area, a very popular "petting zoo".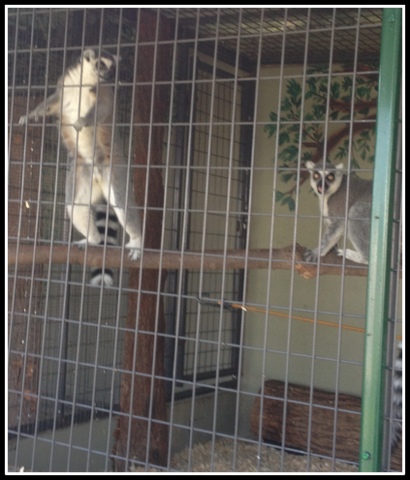 "I like to move it…move it!!"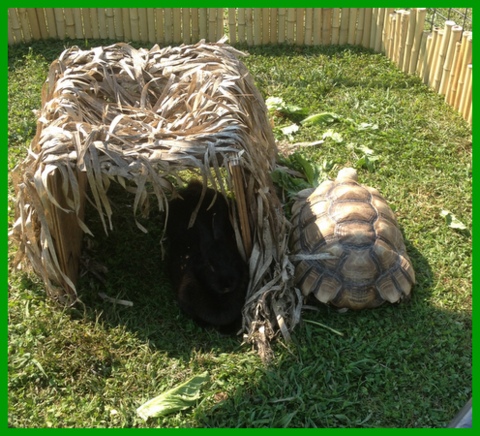 The tortoise and the hare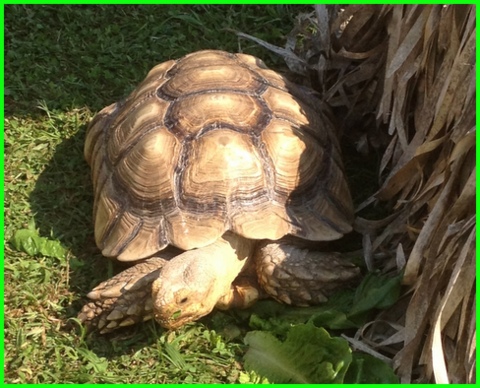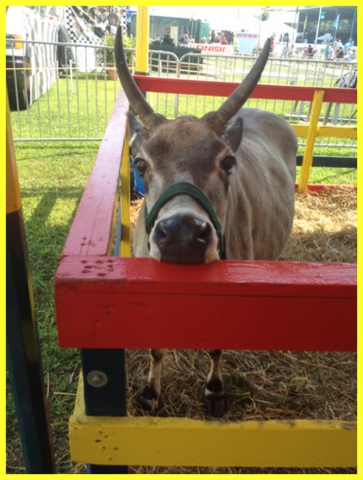 This friendly creature at the petting zoo is a Zebu from India.
We grabbed a homemade apple cider donut (a delectable, $1.00 treat) and ducked out of the hot sun for a bit and into the "museum" of fair days past.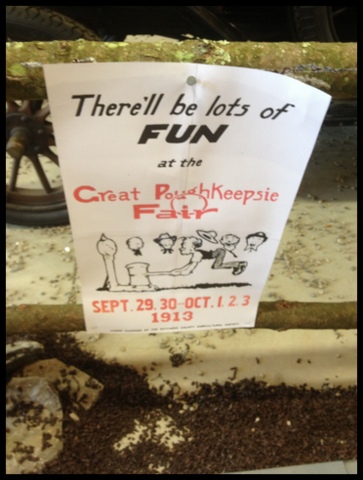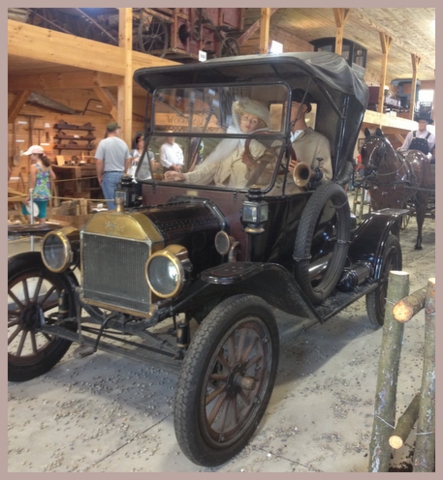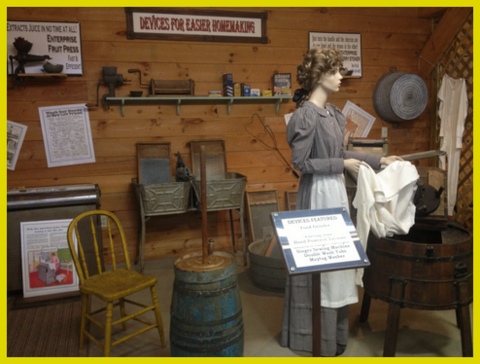 We had such a great family day, and before we knew it, the day was getting late.  After six hours of walking around, we limped back to the car!
Another (but smaller) county fair we always love to go to is the Bridgewater County Fair, which opens on Fridays with a procession of fire trucks from all around the area, both antique and current. There's also a great collection of vintage tractors.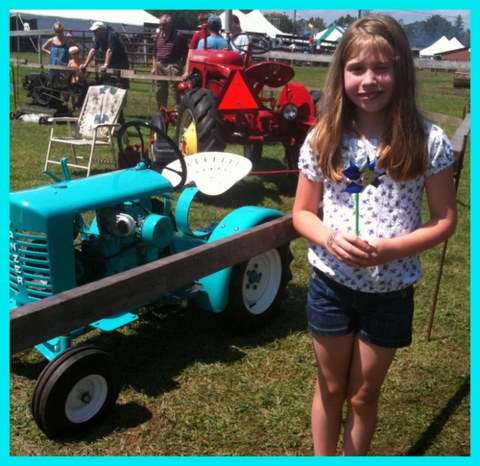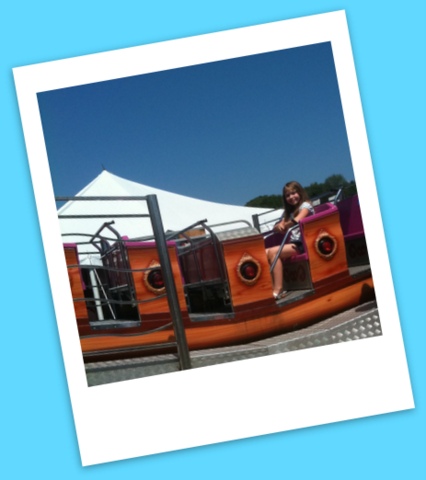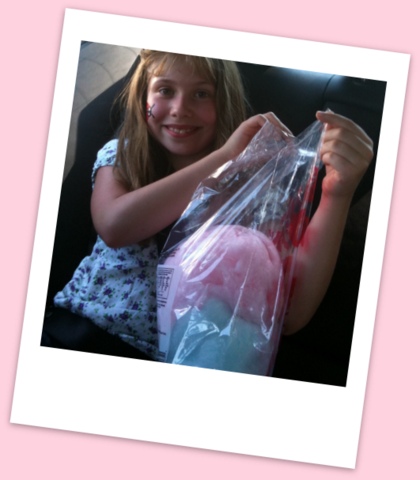 Fun at the Bridgewater County Fair, 2011

The Fairfield County fair happens in the fall, and this year my daughter plans to enter a beautiful potted plant.  Little changes year to year at the county fairs, and I love that.  I think it's important county fairs continue and keep Americana traditions.  It's inexpensive, traditional family fun, and the various 4H clubs give kids so many great opportunities to learn and excel.
Do you attend a county fair, and if so, what's your favorite part of the fair?  Have you ever won a ribbon?  Share your experiences and memories in the comments below!
Until Next Time…Farmgirl Hugs, Nicole