Happy New Year to my Farmgirl Friends!
.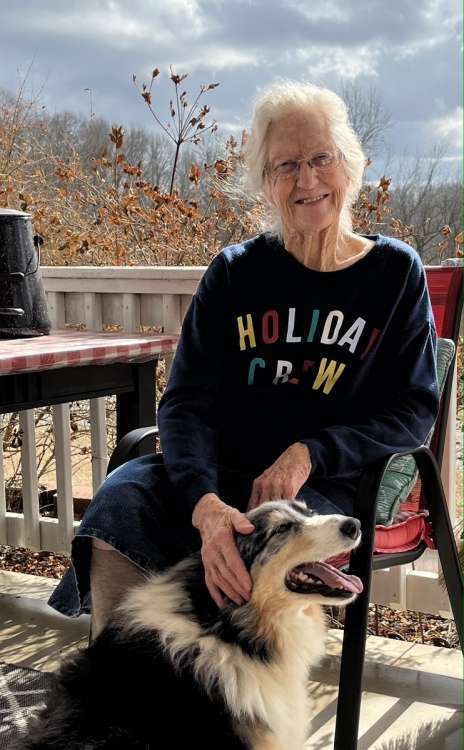 My sweet Momma… and our dog Belle.
I wonder what has been on your mind this month with the new year?  What are the things that you think about as a new year begins?  Goals and resolutions?  Things to be thankful for?  New ideas, new projects?  My thoughts all month have been on the seasons of life.