My farm is slap-dab in the Appalachian Mountains.
That means the view is awesome, the climate divine, and the people here are warm and friendly.
That also means that when I moved here, I found myself living in a place rich in its own unique, special traditions. And music. Oh the music and traditions of Appalachia!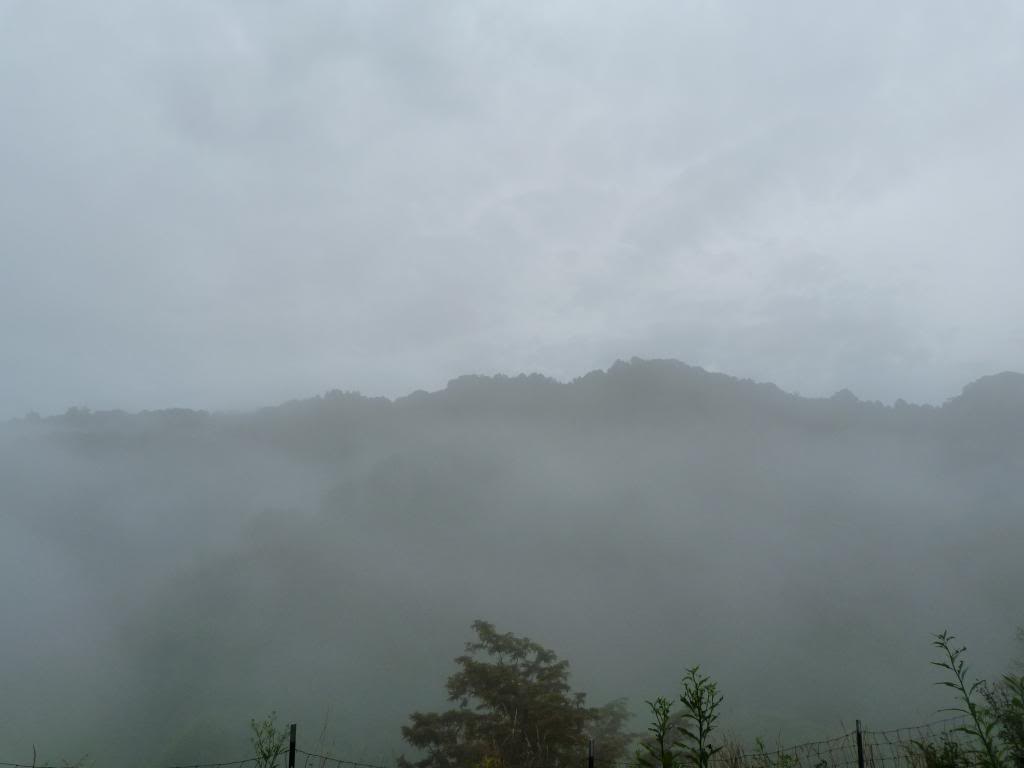 When we got here last August, we were immediately introduced to a very special August ritual dealing with fog:
For every foggy morning in August, there will be a snow event the following winter. So keep track of the foggy August mornings.

This is what every old-timer in and around these mountains will tell you. And it is INDEED a fact. This is a tradition that WORKS. At least it did for us last year.
The specific ritual for our region is to use an old jar and dried beans. During August, put one bean in the jar for each foggy morning. The number of beans you have in the jar is the number of snows you'll have in the winter. Then, for every snow you get that winter, take a bean out. And when the very last bean comes out of the jar, you've had your last snow. That means it is time to make some bean soup to commemorate the end of winter. (Some folks "celebrate" the end. Not us. We loved every second of the cold and snow last year.)
Last year, we had the EXACT number of beans for EVERY snow event.
This year I promptly forgot all about it! I'm just a Farmgirl with a Foggy Brain lately! (I shared wtih my FB peeps that I bought some Ginkgo tablets because my memory has gotten so bad. Guess what? I forget to take them. So I can report that they are doing NO GOOD for my Foggy Fifty-Year-Old Brain.) Yes, I've been so busy with renovating barns and running from snakes and trying to fix tractors that won't work and doctoring pecked chickens, that we FORGOT!
One day I'm talking to my Dad on the phone and he says—"So, how many beans do you have in your jar so far this year?" He and my Mom had visited with us while we were counting foggy mornings last year. So I say to my Dad –"Oh, we don't do that until….August…." And then it hit me. IT'S AUGUST! How could I have forgotten this? You know how much I loved the snow last year. I relished every single snowflake. And I forgot to count the foggy mornings in August?!
So I started asking around. "How many beans do you have in your jar?" And, apparently, I am not the only one who forgot to count this year.
So I headed to the place everyone told me to go, a very large and active general store that counts the foggy mornings for everyone, all of us with Foggy Brains.
What a cool place.
Come on in and step back in time with me.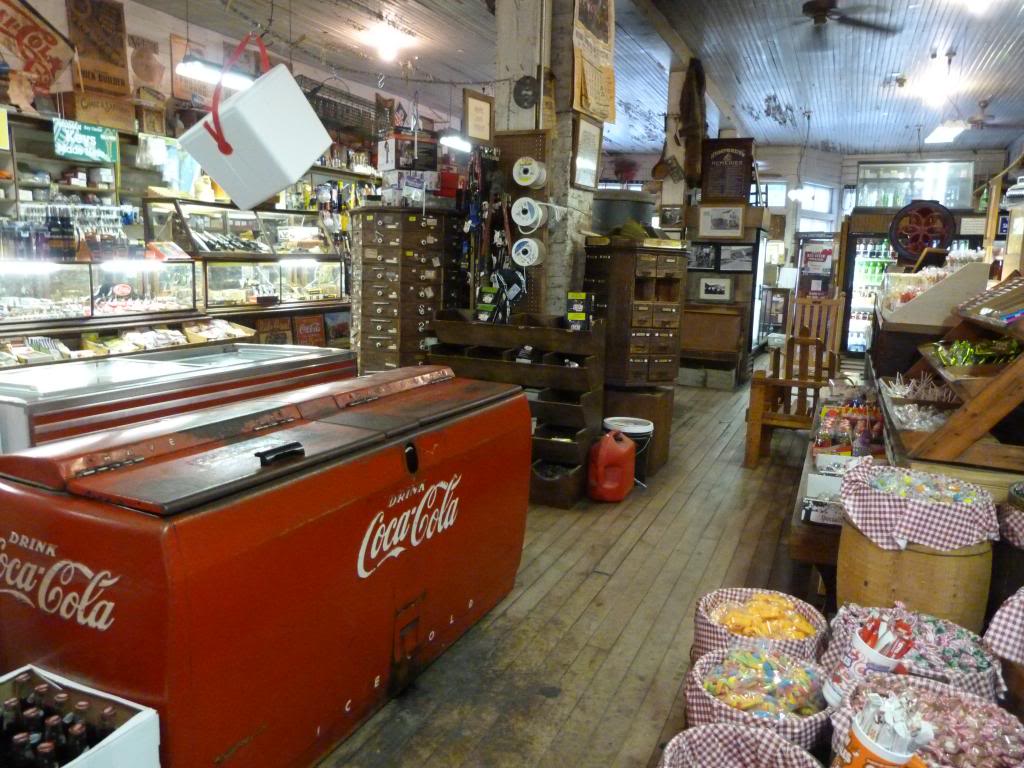 Here's the coke cooler, filled with BOTTLES of Coca-Cola and Fanta and Sprite. $1.00 per bottle. And there's a pop top right beside it, though my daughter saved her bottle cap; such a novelty.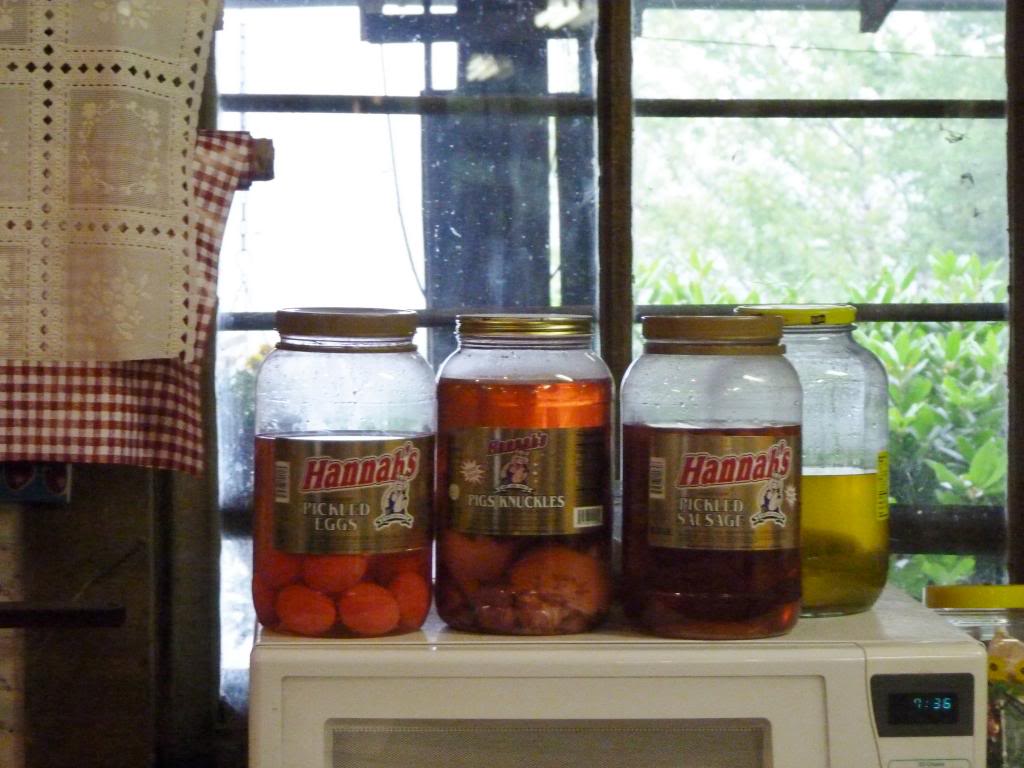 Pickled Egg or Pig's Foot? Lord have mercy, no! But, I like how the new and the old is represented in this photo. Jars or stuff that I didn't know people still ate, on top of a microwave oven.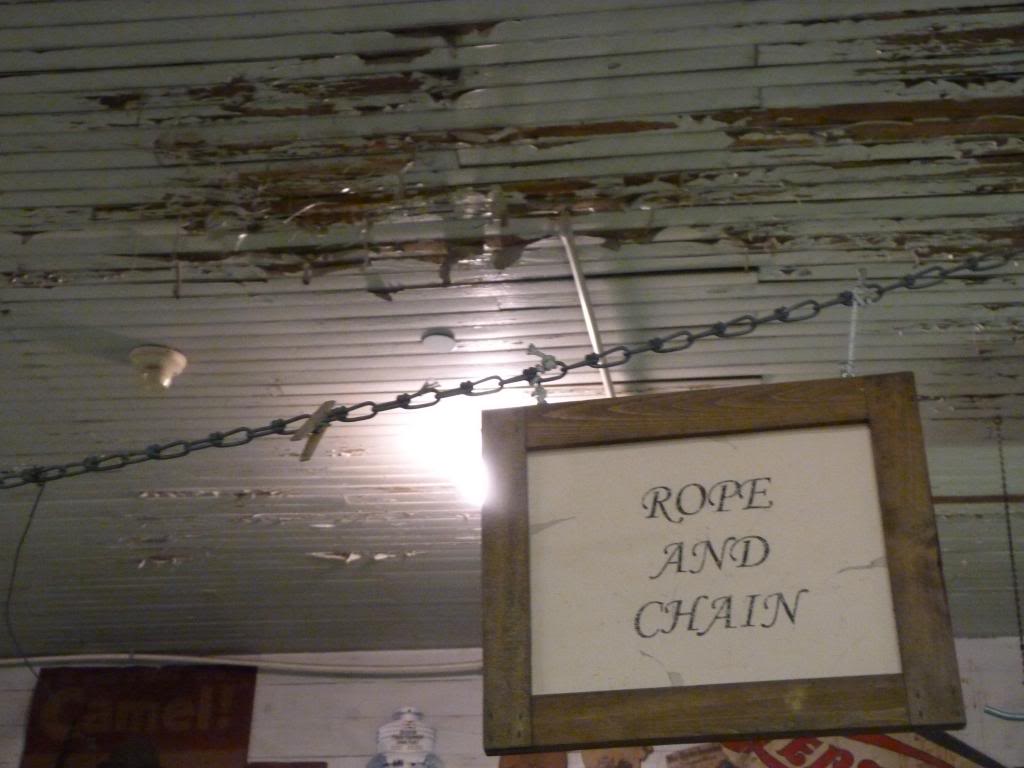 Do you need any rope or chain? Seems like I always do on this farm! I guess I'm not alone because they had much to choose from.
This sign is hanging from the ceiling. I love the way the paint is chipping on the old wood ceilings.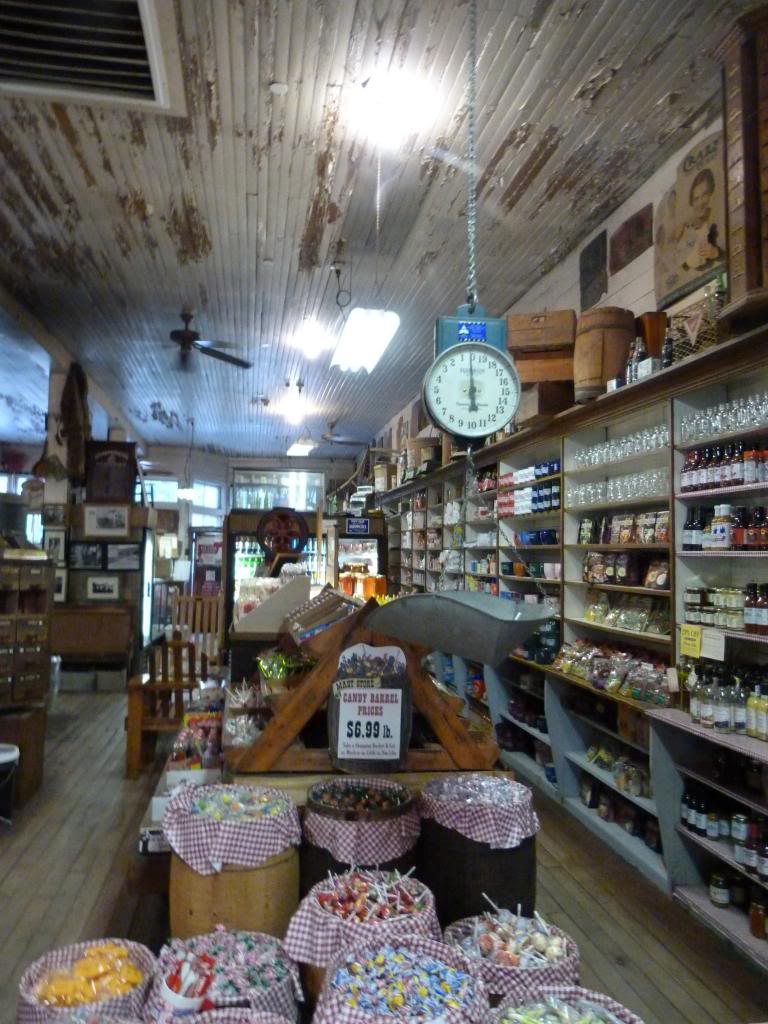 Now, I won't turn this down. Barrels of candy, sold by the weight.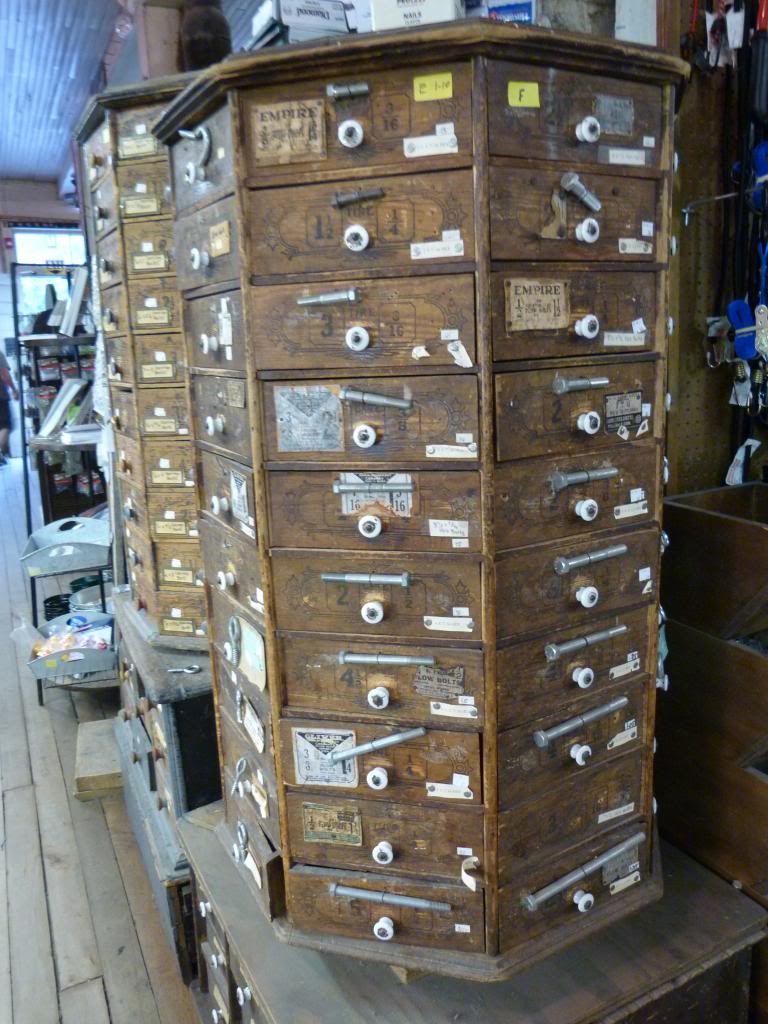 What size bolt do you need?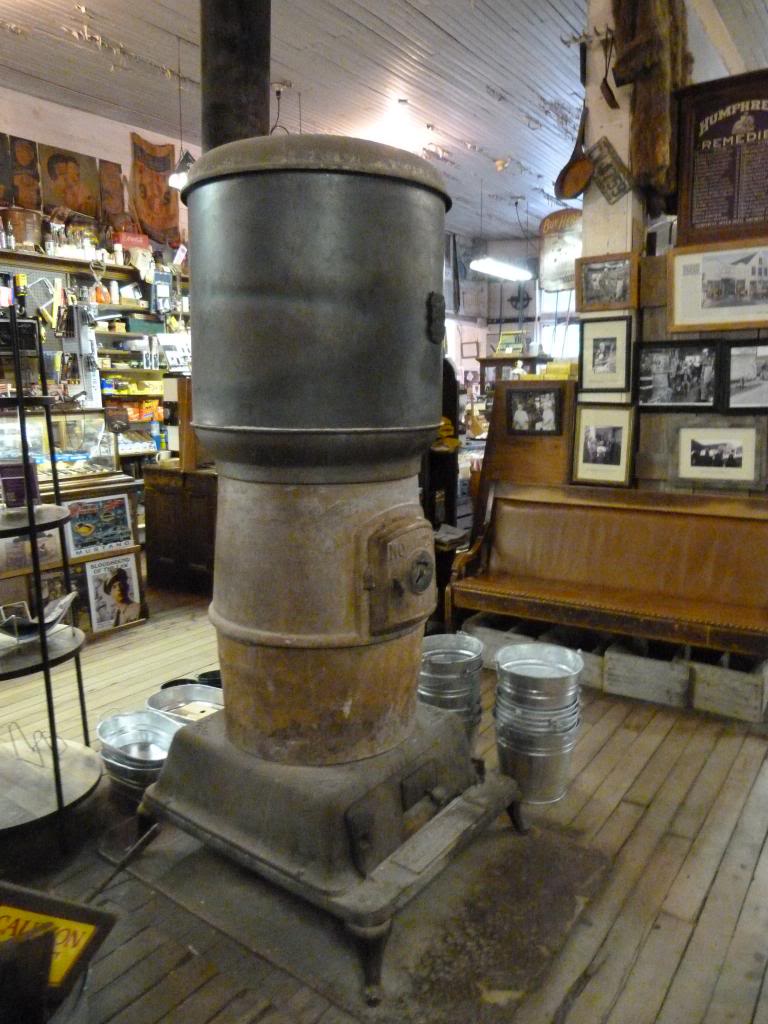 Of course there had to be a working stove.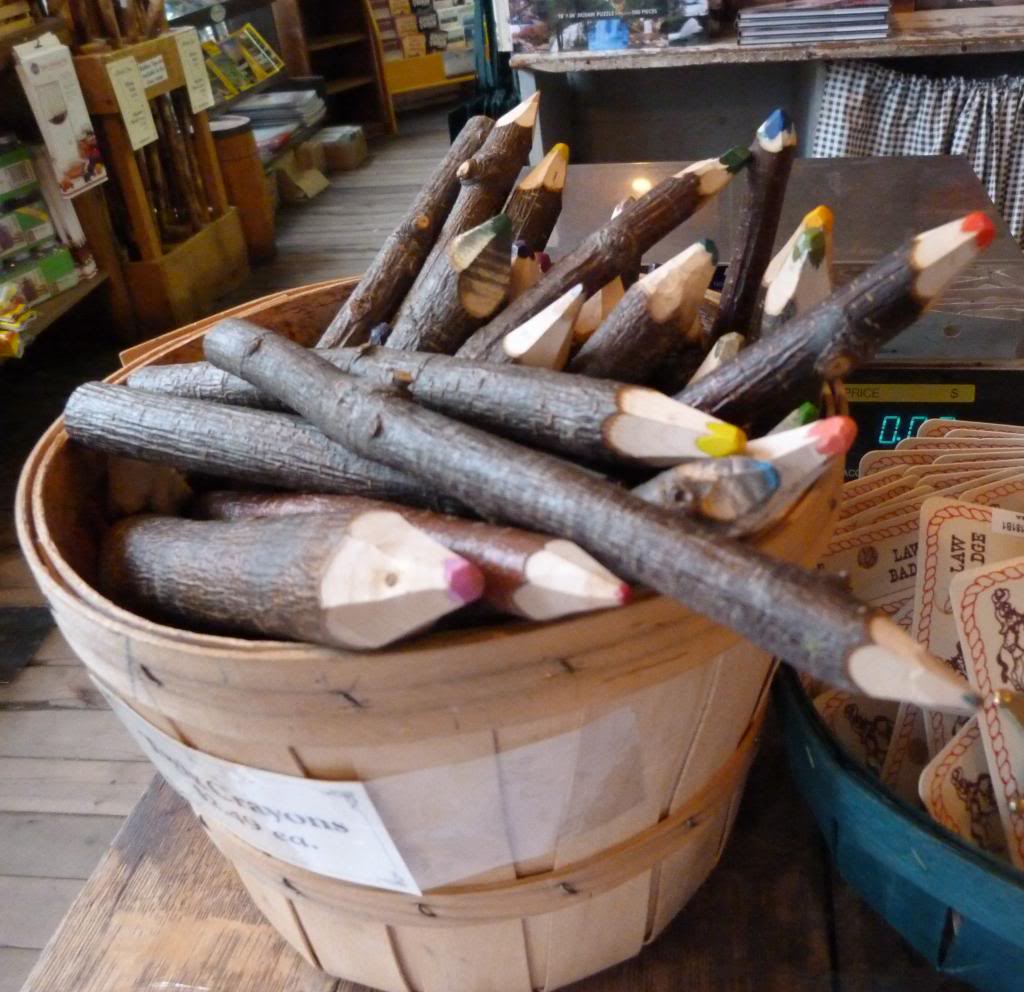 Colored pencils, made from hand-carved sticks!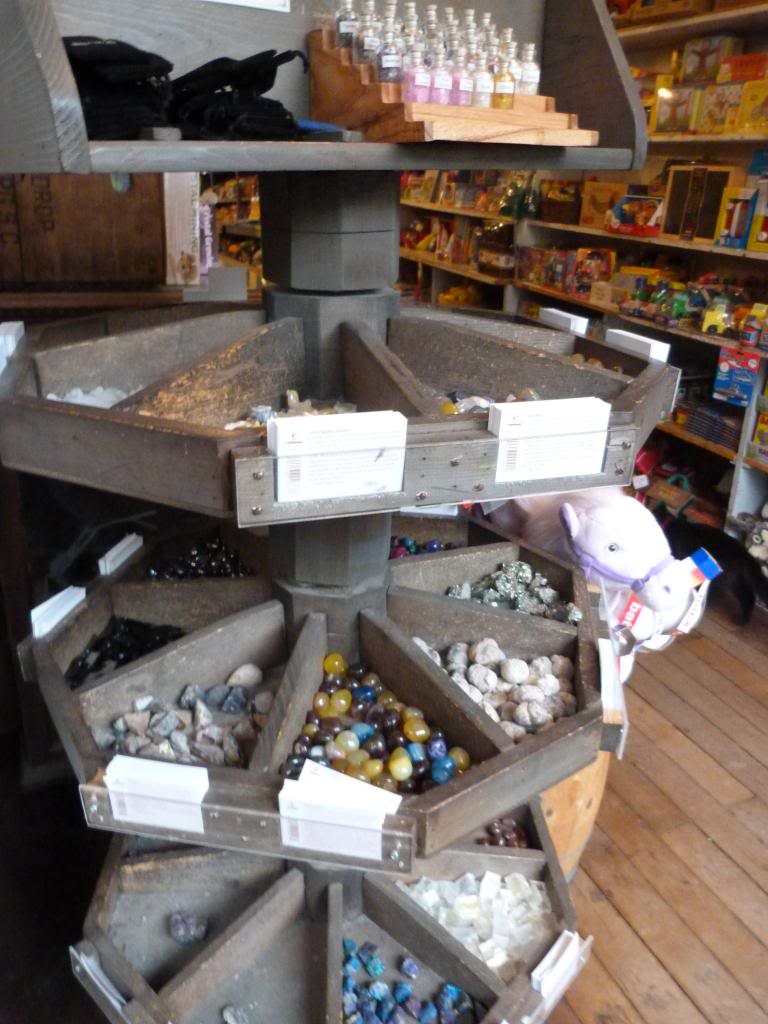 This is a display of lots of pretty gems and stones. Don't you just want to grab a bag and pick out a few special rocks. 
What a fun store. I was in there forever. I resisted the Fanta grape and the rocks, but I couldn't resist  a CD from a local family band that plays bluegrass and a sign that says, "Hippies use side door." I'll hang that on my barn.
Finally I remembered why I was there; I asked them about their jar of foggy mornings. The store clerk showed it to me and I counted the beans. This was a few days ago and there was 16. Yeah. Yay. WooHoo. Woot. Yippee. And all that. A few more days in August and I'll have the final count.
My jar is sitting in a window, looking out at yet another foggy morn this morning.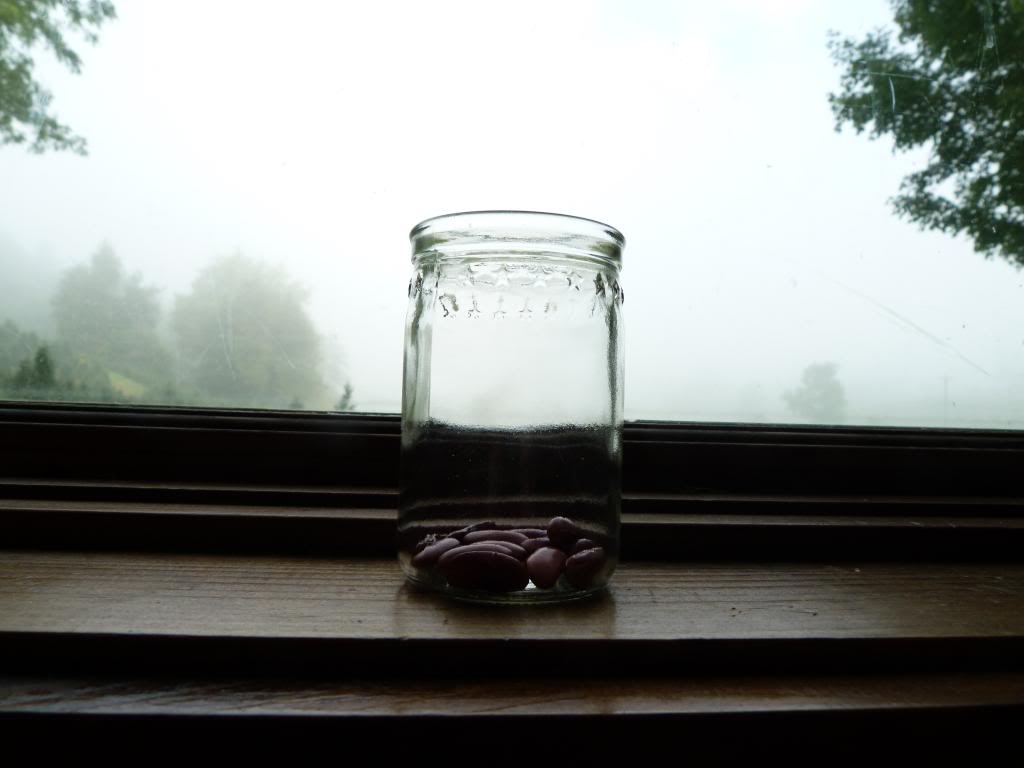 Here's to a snowy winter in the Appalachian Mountains!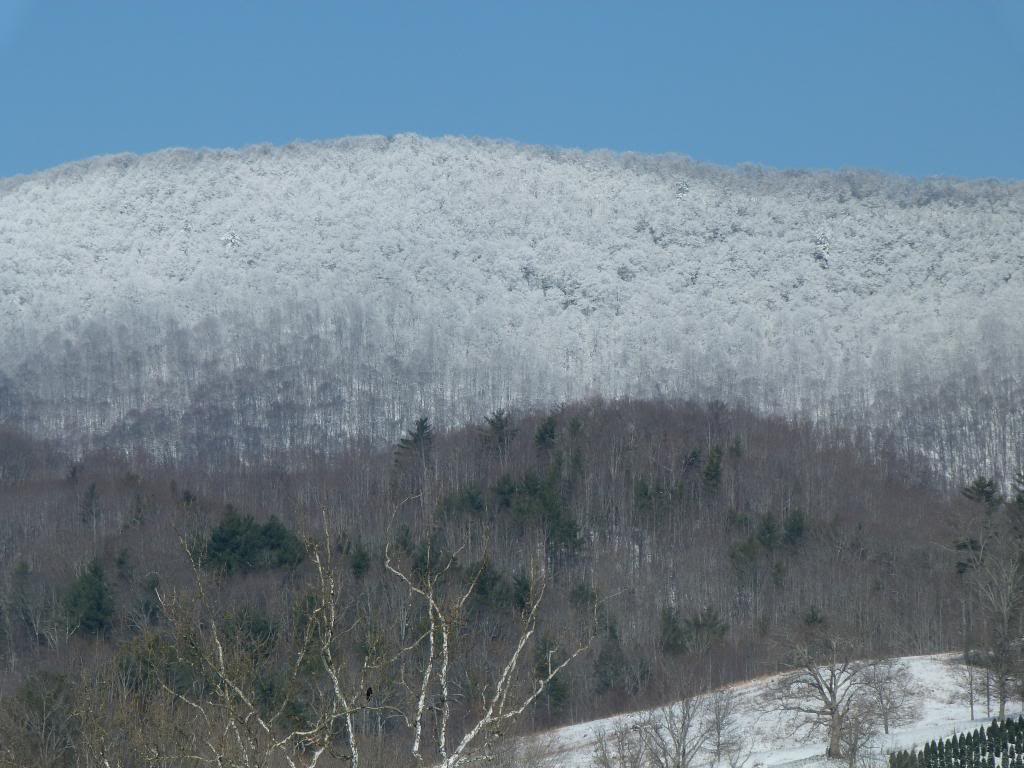 As it turns out the Farmer's Almanac is predicting a bitterly cold winter. Hmmm. ….
http://www.cbsnews.com/8301-201_162-57600023/farmers-almanac-predicts-a-bitterly-cold-winter/
I need to start thinking about stocking my SNOW PANTRY for this winter. Pasta for sure. Toilet paper and coffee, yes. Cat and dog and chicken and horse food. I need to be prepared this year. Last year we had no idea what we were doing up here in the mountains and snow. This year I'll do better. Bottled water, yes. And lots of yummy dried beans! (beans, beans, good for the brains, the more you eat, the less it  strains…or something like that.)
Talk to me!
Until next time, Friends, savor the flavor of life!
Lots of love, The City Farmgirl, Rebekah
ps don't hate me because I love the snow….you've got to remember that I lived 49 years without it, just DREAMING and WISHING and HOPING THAT one day my dream would come true. And it finally did! That's why I'm hoping this week is full of foggy mornings! I've got until August 30th to collect the beans.
P.S. Are there any traditions or rituals about snow or winter in your neck of the woods?