[Previous Rural Farmgirl, April 2009 – May 2010]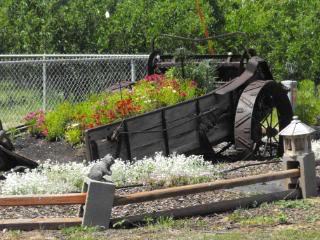 I love the wildness of springtime in Prosser; it resonates with my own spirit somehow. I love when flowers pop up out of seemingly nowhere. Well, all but the tulips that keep cropping up in my Shasta beds. They irritate me, although I have to give them their due. Every year I am convinced that I have killed every last one of them…and every spring they seem to come back with a vengeance. Although they are my least favorite flower (if they were yellow, white, or purple ones I would be fine, but these are red and orange), and I dislike them with a passion, I have become fond of their tenacity.
Growing up in the northern part of Central Washington, I loved that we had the extreme of all four seasons. Here in Prosser we get mild seasons, which does little for the wild me. Prosser's spring seems to be the rebel; even the finely manicured vineyards show off their wild streak and can make me chuckle. (That is, up until someone goes out and clips them, bringing them back into submission.)
Lately, I have found myself wishing the days away, longing for spring to arrive and push the grayness of the Prosser winters into the past. I cannot really recall a winter that has worn me down as much as this one has. Yet, I also cannot really recall a winter that had so many gray days.
This week, as I sat in my office contemplating buying grow-lights for every light fixture in my home, I looked to my current goal board and was reminded of the promise I made to live in the present each day. I actually heard myself say "ugh" aloud as I connected with the promise I had made. If you are like me, you also have that sometimes-brief conversation with yourself when you ask if you are going to have enough integrity to do what you promised or if you are going to just pull it off the board and act like you never knew it was there. It is in those moments that we really learn about our own character, is it not? So in this moment how was I to live in the present? I found myself at one of those places where I just could not find anything about the present that I was enjoying much. So with camera in tow, I decided to force myself out into the gray and find its brilliance.
As a girl who struggles with dyslexia, I have had to learn that structure is my friend. I had a brilliant doctor show me that because my brain is so scrambled, being in an unscrambled environment can make me focus. This does not, however, come natural for me. The natural me, who is much more wild and free, has learned that to function I have to balance it with an organized surrounding. Having learned all this a few years back I found myself surprised by the lesson I was about to learn from nature.
During my walk, I found simplicity in winter that was restful.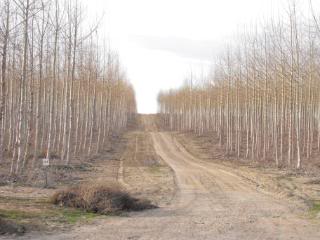 And while it certainly was not as stimulating for me as spring, I could now appreciate it in a way that had been eluding me. Oddly, it gave me insight into my own plight; it helped me to understand that there is beauty in structure. While at times it is only the structure that one can see, it is the structure that anchors the growth we will see at harvest time. Even my beloved grapevines, under all their leaves and wild shoots, need the uniformity of a strong structure in order to be their best in the fall.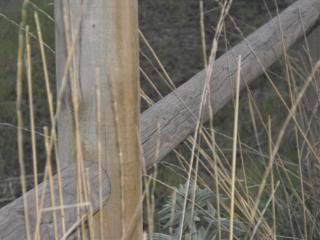 It is all about finding balance, I am finding out. Winter has summer, and spring has fall. It is up to us to find the beauty in them all so we don't waste a moment.
To everything, there is a season, and a time to every purpose under heaven.