Hello Farmgirl Friends,
Autumn is taking its last breaths up here in the Alaskan north.  The last three mornings have revealed frost on all surfaces–a frost that persists during the day if it never sees the sun.  Trees are bare, birds are fattening up and quarreling at the feeder; sleeping in is becoming easier and easier as the sun rises later and later, day after day.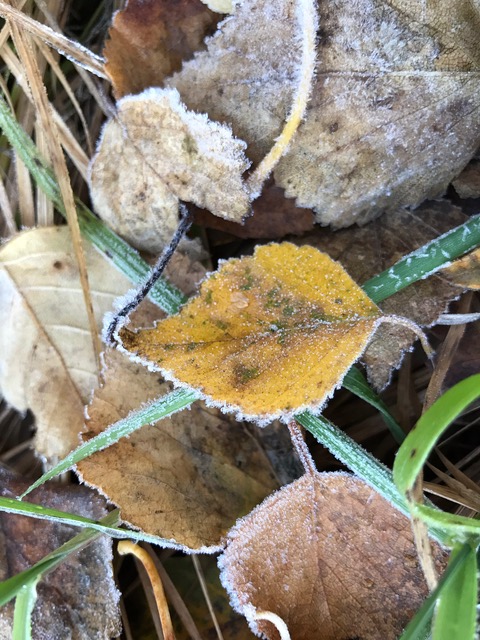 There is a certain poeticism that comes with the end of autumn.  I was working with my co-worker, Erin, today.  We unstrung the once verdant cucumber vines and removed their crumbling corpses from the high tunnel and moved on to the tomatoes, still heavy with plenty of too-green tomatoes that didn't stand a chance to ripen up, even off the vine.  In the morning they were hard little frozen marbles, but by the time we got to them they had turned to mush in the warmth of the sun.  The smell was sickly sweet and slightly fermented–not the lovely, summery, particular smell of a fresh, healthy, tomato plant. She remarked something along the lines of, "We love the fall, but I find it strange that we see beauty in things that are essentially dying and rotting away…"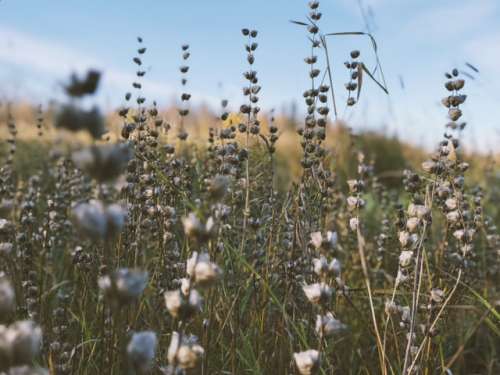 She reminded me of a Mary Oliver poem I had read this morning before starting the day.
Lines Written In The Days of Growing Darkness ~Mary Oliver
Every year we have been
witness to it: how the 
world descends
into a rich mash, in order that
it may resume.
And therefore
who would cry out
to the petals on the ground
to stay,
knowing as we must,
how the vivacity of what was is married
to the vitality of what will be?
I don't say 
it's easy, but 
what else will do
if the love one claims to have for the world 
be true?
So let us go on, cheerfully enough,
this and every crisping day,
though the sun be swinging east,
and the ponds be cold and black,
and the sweets of the year be doomed.
Reading this lovely poem this morning reminded me of a poem I had written a couple weeks ago after an attempted walk on the overgrown path in my backyard:
Backyard Path, 2017
I walked on our path the other day.
So overgrown,
I had to bring tools
to tame the brush.
Fireweed, seven feet tall.
Aging nettles stung my hands and legs.
Cow parsnip, broken, filling the air, pungent.
The leaves have browned and goldened,
senescing with the autumn sun.
Gusts of glacial wind scattering them
and thinning the understory,
the canopy.
Revealing the narrow path
once buried in neglect.
Next year, path, next year
you will be traversed
and tamed again.
So, Mary Oliver's poem is much more subtle and much better crafted than mine.  But hey! She's a professional, seasoned poet.  I do what I can and what comes to me in those rare moments of inspiration.  Yet, there is a salient theme that comes through these poems and interactions–death and dying reveal potential.  There is beauty in knowing that what was will be a harbinger of what will be.  And there is beauty in the passing of bounty.  When the leaves fall, when the fields are cleared, when the starkness of bare trees allows the sunlight to pour through–we see what we didn't realize we were missing!  Everything is laid bare and vulnerable as the privacy of the summer cover blows away (quite literally!).
Almost every farmer or other worker of the land that I know is a poet or writer of some sort. Even in prose, many of the land bound people I know have a certain poeticism in their words.  Poetry and farming seem to go together.  In farming there is poetry in planting seeds that will become something much more, in noting how the realms of nature and humanity both work together and combat one another.  Conversely, in poetry there is, in a way, farming.  The poet tends each word and line in a specific way.  How much space does this line need? Shall I use enjambment into the next verse?  What is the best word or phrase to use in this place or time?  After writing and waiting and watching a poem, are the results what I had planned and hoped for?  Or has something fallen short or gone beyond expectation?
Anyway, fall has always brought out the poet in me.  There's something about fallen leaves swirling around the trunks of bare trees that I feel must be recorded!  It is convenient that this coincides with the winding down of the farming season, otherwise I would tell myself that I'd write it later…later…later…until the spark is lost!
Lost in the carrots of our lives!  Haha, but really.  This has been the autumn of carrots.  We have harvested no less than three THOUSAND pounds of carrots in the last two and a half weeks. Oofda. That's a lot of carrot soup…and carrot cake…and canned carrots and frozen carrots and storage carrots and…animal fodder.
Next time I write I hope we have some snow!  Looking forward to a nice, white winter to share with the kids.  Time to get the skis and snow boots out, find matching mittens (or at least roughly the same size), and dig out some shovels.  I think it's going to be a good one!
Until next time, Farmgirls
Sending you Peace and Love from Alaska,
Alex, the Rural Farmgirl