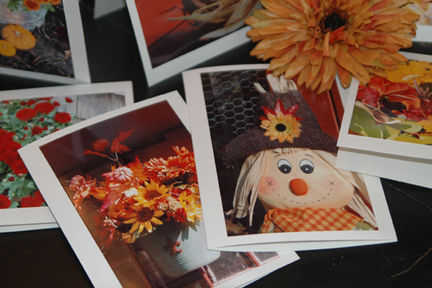 To send a letter is a good way to go somewhere without moving anything but your heart.~ Phyllis Theroux
Dear Sisters,
When is the last time you sent or received a hand written note-card by way of snail mail?
Even with the many ways we can connect and share special moments with our loved ones through modern technology nothing beats the excitement of finding a card or letter in the mailbox penned with love. Your heart smiles at the familiar handwriting before you even read the return address. The anticipation builds as you rush inside to open such a rare treasure. In the spirit of "keeping in touch" the old-fashioned way I'm having an Autumn Note Card giveaway! Come on in and enter to win a set of 10 note cards featuring of some of my favorite fall captures.