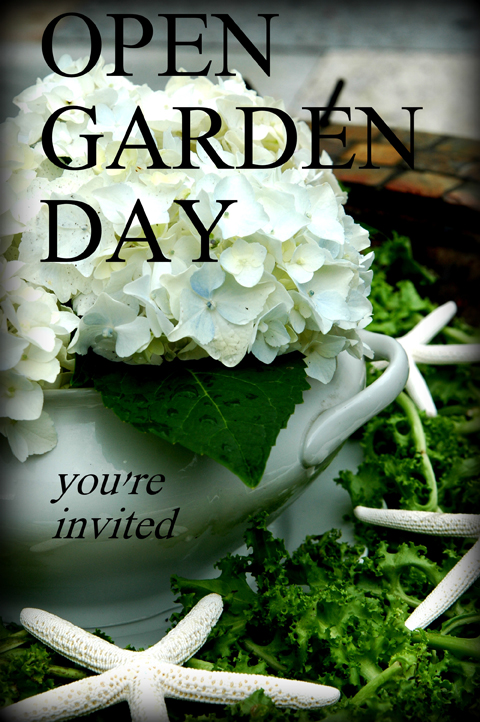 Dear sisters,
When is the last time you threw caution to the wind, stepped out of your comfort zone, and let your dreams set sail towards horizons unseen? It's scary isn't it? Every time I get the BIG IDEA to try something new I get a case of the butterflies weeks before, imagine that no one will like what I have done ( or even worse ) judge me unmercifully for trying. To make matters worse I'm plagued with self-doubt. My emotions ebb and flow between being terrified and over flowing with anticipation. I don't like feeling that way ( or maybe I do ?) I'll admit, I'm a bit of a stirrer upper. I like my seas a little rough sometimes but, I like to be the one making the waves! Last November in a weak moment over tea ( obviously spiked with MaryJane juice ) with friends I announced that I was going to have my first ' open garden tour ' this summer. The statement just flew out of my mouth like I'd done it a dozen times before. Pif! What did I have to lose? Having just come off of the biggest flower high ever, (compliments of my FIRST SEASON with annual cut flowerbeds) I was in a state of gardeners gushiness. I guess you could say the combination of mourning my beloved blooms and feeling excited about NEW growing possibilities for the coming year got the better of me. What's a farmgirl to do?
Gather your courage and go for it that's what!
Don't think for a minute I would leave YOU out of THIS FARMGIRL adventure!
If you can bare it, come on it for all the dirt AND some ice cold citrus water!