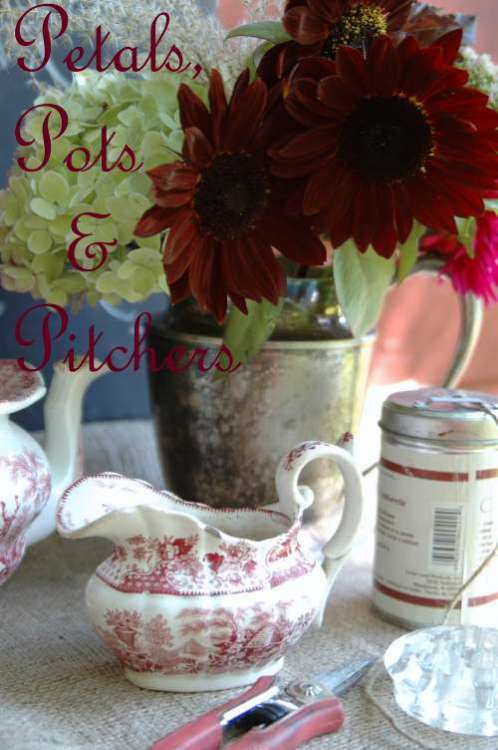 " My garden is my most beautiful masterpiece. "
– Claude Monet
Dear sisters,
I hope this note finds you all well and enjoying the start of milder weather, cooler nights and the slow, gentle changes of the season. Our daughter returned to school this week and just like that the busy buzz of summer came to a screeching halt. I'm happy to report she's excited about her class schedule. Get a load of some of the classes she's taking this year. Psychology, Oceanography, Auto-Cad for Engineering and Design, Algebra 11, Auto Shop, and Honors English. I'm glad she wants to challenge herself by dabbling in a variety of different subjects. I confess, this is not the sort of schedule I would have chosen for myself at her age. I would have been quite happy lying in the grass studying the shapes of the clouds while in full daydream mode and if I'm being honest, not much has changed!
I still like to play with colors and shapes! I think I'll forever be working on my masters in GIRL GENIUSOLOGY!
My garden flowers are at their peak and now that school is " back in session" I've got some extra time on my hands to fiddle and fuss with them. Come on in for my crash-course in DIY Farmgirl Flower arranging and see 8 unique bouquets! You'll be amazed at how easy and simple it really is to make your own one-of-a-kind garden fresh bouquets using pots, pitchers, and other vintage vessels right at home. Continue reading →