Long time no see Farmgirls! MJF and co. was kind enough to let me pass on my most recent blog entry because it was my birthday and I was SO TIRED of staring at my computer…but there is more to come on that later.
We just experienced December's full moon–called the "cold moon" by some and the "long nights moon" by others. Either way, it was the longest night of the year and it appeared to be the smallest one of the year.  As an Alaskan, we can go months without seeing the moon, so this show of the moon for 14 or 15 hours is pretty great.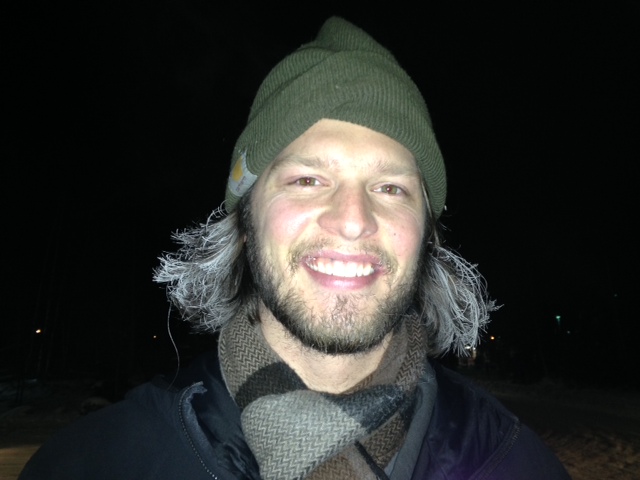 I tried to takea picture of the moon…but it was just a white dot in a black sky. So, here is Evan, all frosted up during an evening walk with Moki. It's this dark around 5 p.m.!