I think we've done it. We've surpassed that hump of "are we completely insane?" and "I wish we had never done this." It is a good feeling. This progress into being a pseudo home-owner has progressed much like any good Shakespearean dramatic plot structure. We began with the feeling of "a yurt would be super cool." We progressed to late yurt arrival, into constant rain, into being broke and annoyed, into being nearly smoked out of our new home. The rising action was nearly unbearable until…until we reached the climax of getting our chimney and rain cap checked out. I was about ready to throw in the towel, to be honest. I was about ready to move into some boring apartment with stained carpet, a funny smelling fridge and a postage stamp sized dog yard.
Now, we have tentatively entered the denouement. The possibility of yurt life for this coming winter doesn't seem so unlikely or doubtful. It's getting better all the time…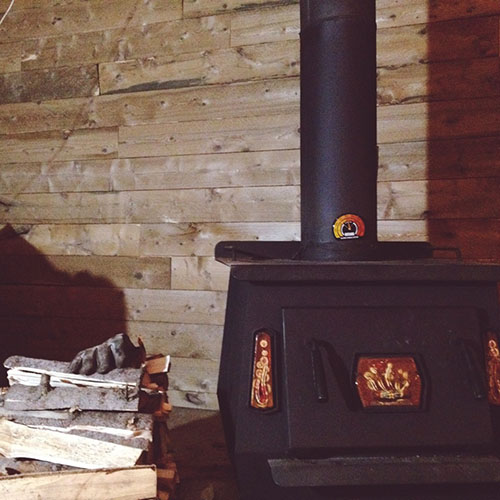 A finished wall for the loft, a nicely stacked pile of wood and a woodpile that warms rather than smokes make this Farmgirl a happy camper.