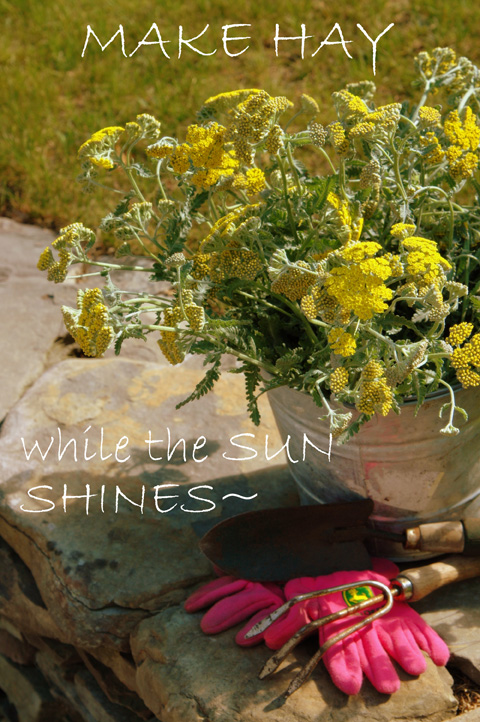 Boy howdy, it's been a busy May here at the

BEACH FARMGIRLS

house near the sea. As the old saying goes, we've been "Making hay while the sun shines! ".  Whew! It feels great to sit down and " pen ' this post to you today! I bet many of you have been

"hard at play"

in your springtime farmgirl endeavors too! I hope you don't mind another post about FLOWERS! I haven't been anywhere except the nursery and my yard for weeks! Wanna see the latest in my

Backyard Flower Farm

? Grab your garden clogs and let's go see what's comin' up!!! I promise a sweet treat at the end of the tour….