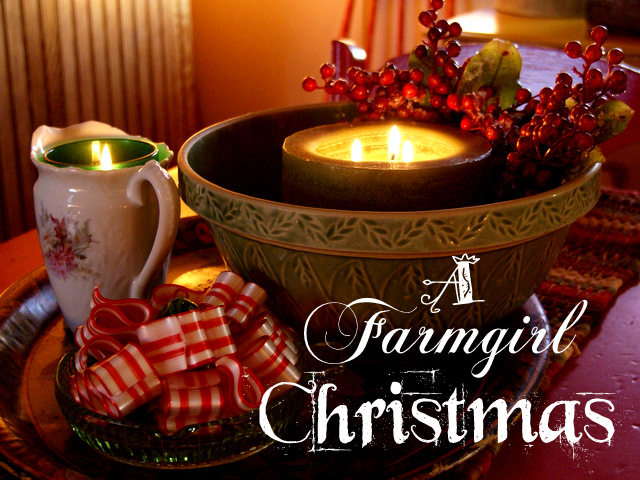 Put on your mittens & cloak because we're going to go for a lengthy farmgirl sleighride … of sorts. There's a party to go to and many stops to make along the way. Eventually, we'll wind it up with an old-time Christmas story. Hop in, snuggle up together under the sleigh blanket and 'kiss' Dolly into a nice road-trot…Jing Jing Jing. "Can you see the road before us and sing a chorus or two?"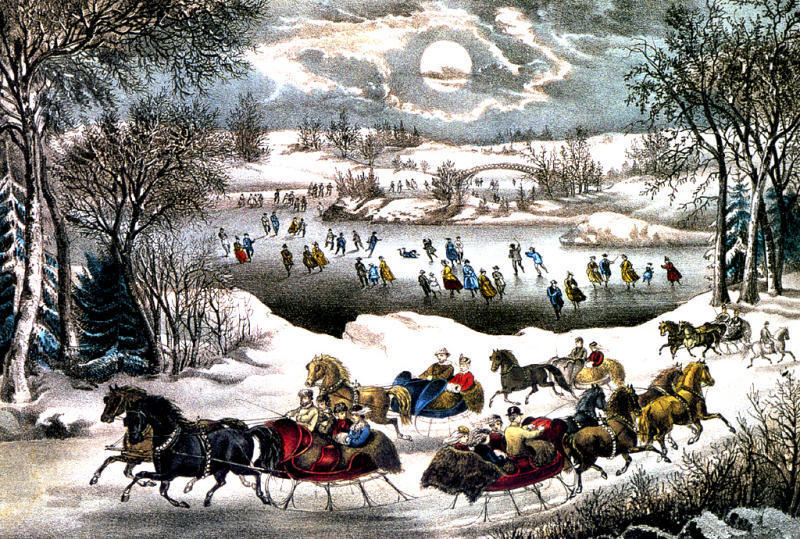 A few days after Thanksgiving, I remove my stack of Christmas CDs from the shelf. Holiday music is what usually sparks the Christmas spirit in my soul. Like any keeper of Christmas, I have favorites … and I am very old fashioned. Bing Crosby, Burl Ives, Johnny Mathis, Andy Williams … and, of course, the classic cowboy Christmas song by Gene Autry, Rudolph The Red-nosed Reindeer. I have to watch White Christmas at least once and Those Calloways too. My favorite Christmas songs are: White World Of Winter, Oh Holy Night, Sleighride, Carol Of The Bells, Away In A Manger and It's Beginning To Look A Lot Like Christmas. Here is a little something to steer your holiday luvin' heart in the same direction that a special star did for a small group of folks a long, long time ago. This is THEE – VERY – BEST modern day Christmas song (I think) sung by a little angel via YouTube
Below: A wreath I made from one of my husband's old lariats.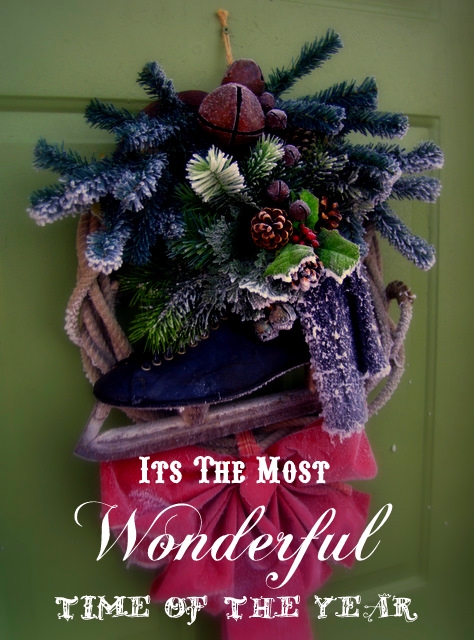 If you enjoyed the above YouTube song above, here is the instrumental version on guitar … and absolutely just as beautiful (when you know the words). You can see love in the musician's hands just as you heard it in the little girl's voice. http://www.youtube.com/watch?v=SN46amQV6Tk&feature=endscreen&NR=1
What 'Must-Haves' put the holiday sparkle to work in your soul?? Many of us 'vintage' farmgirls learned Christmas songs like this next one at school for the annual Christmas program. Boy, those songs stoke the already fiery Christmas spirit in a child! I remember it well and hope you do too. Millions of children continue in that tradition … and I hope it never changes. One of the first songs I can remember learning was written and sung by a movie star cowboy named Gene Autry. I'd venture a guess that few Americans, even now, don't know this song by heart. Here is one of the most popular 'happy go lucky' Christmas tunes of all time: http://www.youtube.com/watch?v=j6OC7Y4n3xs For me, no other recording artist to date sings it as perfectly as the author! True to cowboy form, Gene loved kids and he wrote a song that makes kids HAPPY … and their parents too when they watch their darlings sing it while wearing red pop-on noses :o)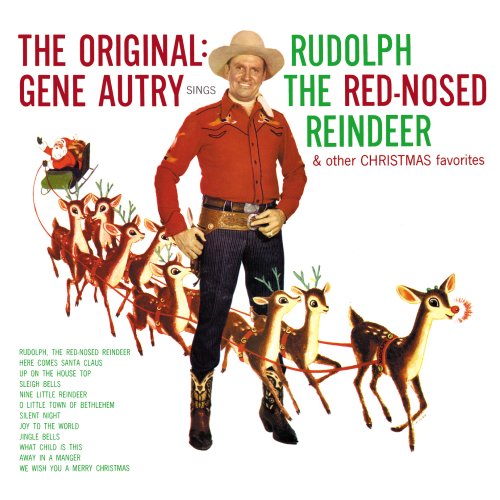 This past sunday, I hunted up just the right song for when my farmgirl pals first set foot inside my 1958 camper trailer, 'EmmyLou' (Johnny Mathis singing It's Beginning To Look A Lot Like Christmas). Our home was the last stop, the end of the trail on our progressive farmgirl Christmas house tour. Each farmgirl in our flock 'decked the halls' in preparation for our day-long outing.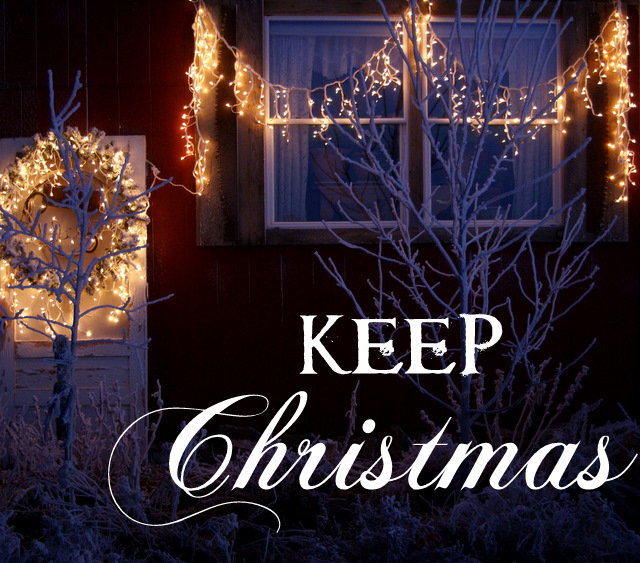 At each home, we enjoyed the festive decor, gift exchanges and incredible edibles. Right in the middle of the day, Anita and I had parts in the city's annual Christmas program. I read 'The Legend Of The Christmas Rose' (also the last entry in this blog article) and Anita is a member of the bell choir that performed. After the program we resumed our tour. I've been a woman obsessed … getting EmmyLou ready for her christening. The food at our house was inside and after we grazed for a bit, we then went outside so that the girls could meet EmmyLou in person. Please join us. It's a little tight, but there's room, we'll scoot over!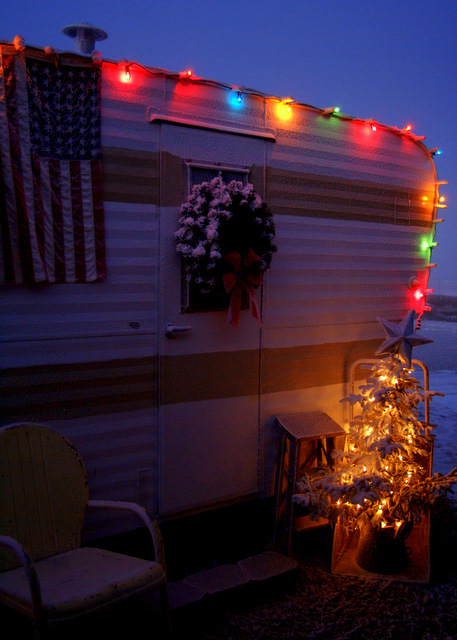 We took our Cranberry punch along and relaxed inside EmmyLou. While we visited, a thought filled my whole inner being with light – as if I'd swallowed a string of Christmas lights: good friends embrace your dreams and enjoy them almost as much as you do. That I should be as good a friend as my farmgirl pals are to me.
Such a wonderful day, full to the brim with farmgirl festivity. We decided that next year, we would offer less to eat at each stop! Crimeny, we ate alllllllllll day long and by the time we arrived at our house we were as full as ticks — to borrow a crude (but funny) country cliche`.  Oh the gifts! I'll just offer a sampler of what we received and gave: Jennie gave Anita a dandy old sled, Lisa gave us all a fresh pomander and 'gourmet' paper booklets, Anita gave us homemade cheese and jam, Michele made paper bird ornaments and moss covered trees for us, I made the girls baubles. Jennie gave me a camper's log book and the first entry will be about Emmylou's 1st farmgirl social :o) The first of many, I hope. Below is a photo sampler of our fun day together. Oh, it is only fair to warn you that this blog article is too long, but hey, isn't that what happens to us at Christmas? We over-DO!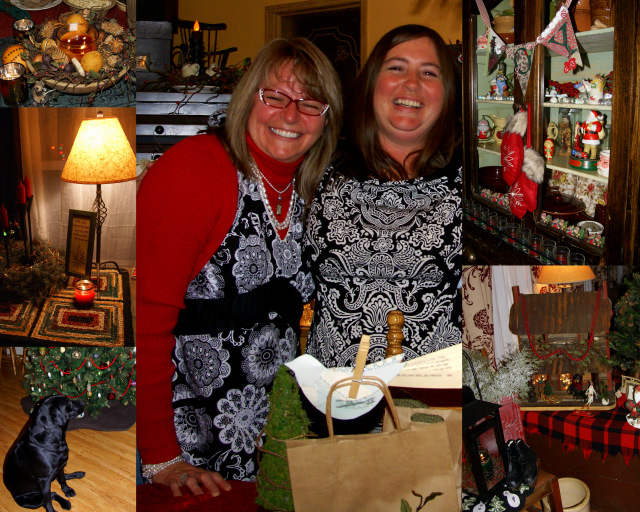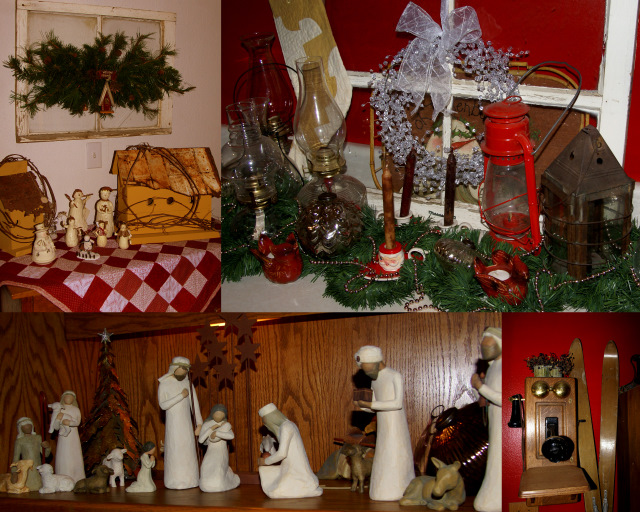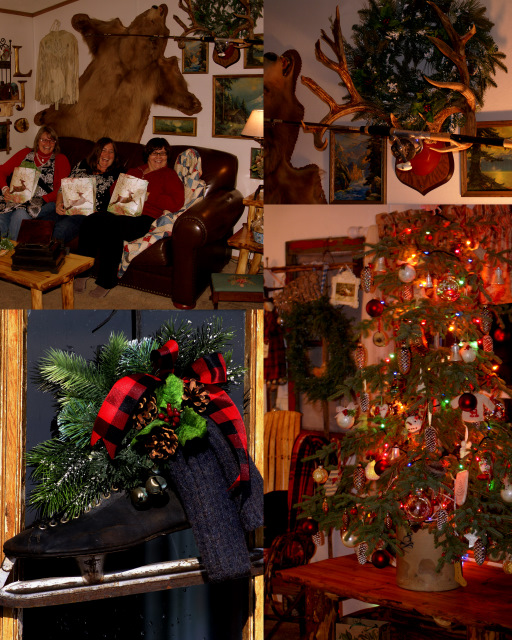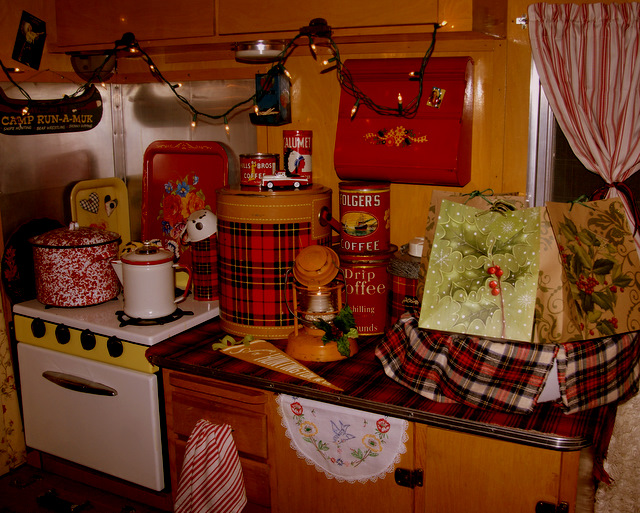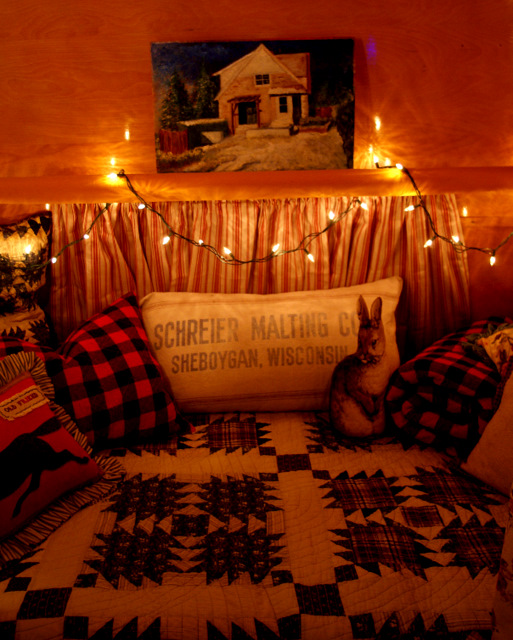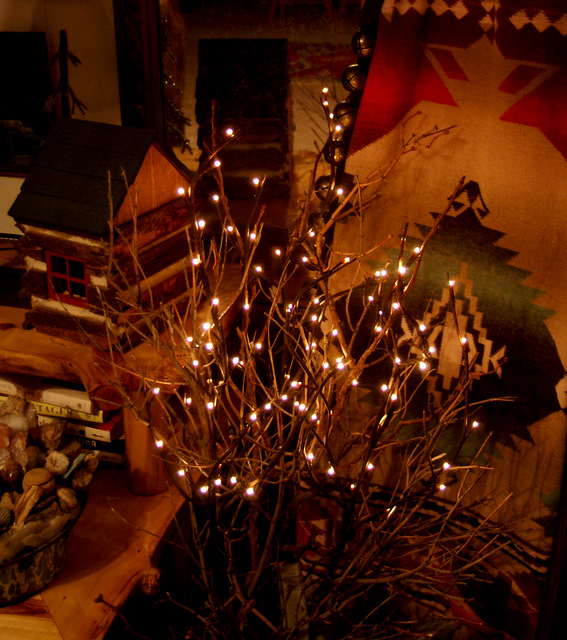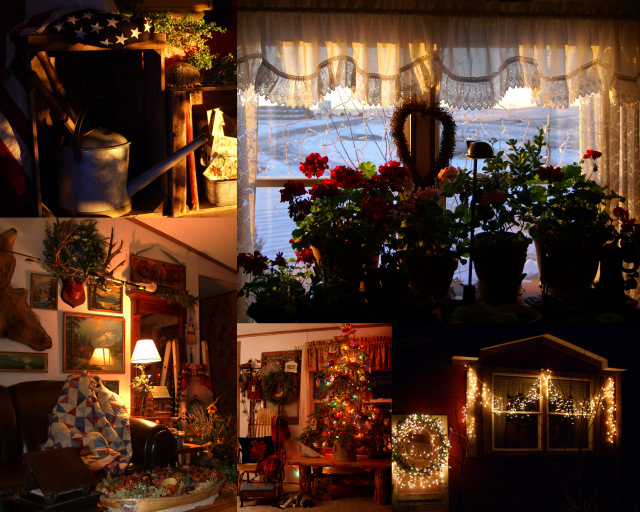 The last sentence in the story, A Christmas Carol, came to me at the end of our day. I thought it, but I didn't say it. I think now that I should have, rather than feeling like I'm too mushy. My farmgirl friends enrich my life in so many ways and I wish for them every holiday blessing. Yes, you … Michele, Anita, Jennie and Lisa.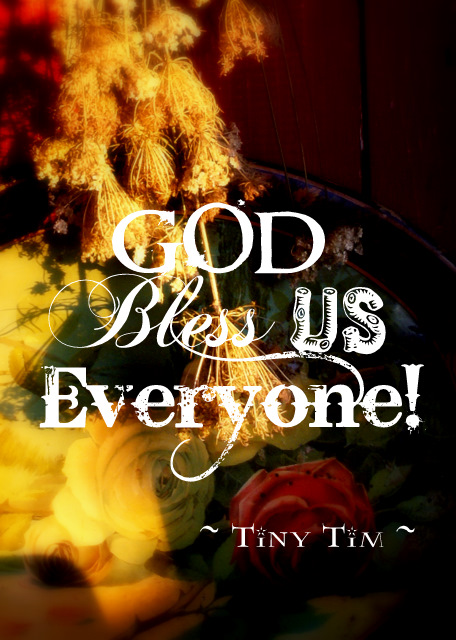 Like many of you this time of year, I feel like I might have put more on my plate than I can 'eat'. I do it every year … like my mother before me and her mama too. But, I think the good Lord sees our self-inflicted plight and whispers in our ears to look up once in awhile during our holiday preparations. If we follow the urging, the nicest surprises can happen. Just the other day, while I was having my morning coffee, I noticed some birds near our driveway where a large bale of hay had sat. I'd never seen that kind of bird before! I put down my cup and trotted down the hall to fetch my bird book. Gray Hungarian Partridges! I had never laid eyes on one before and although they're not a common sight (they spend much of their lives in tall grass), they do call Wyoming home.  Now, someone might say it was a just a Christmas co-inky-dink, but they'll never convince me. Oh my, they're the prettiest little things…slate gray breasts, bold stripes on their sides, and cinnamon colored heads. They look just like the brass figurines in our living room when I was a child. Partridges for Christmas … just like in the first verse of the old English carol. And, here they are in jolly old Wyoming. It was these very partridges that the carol refers to because they're native to Britain.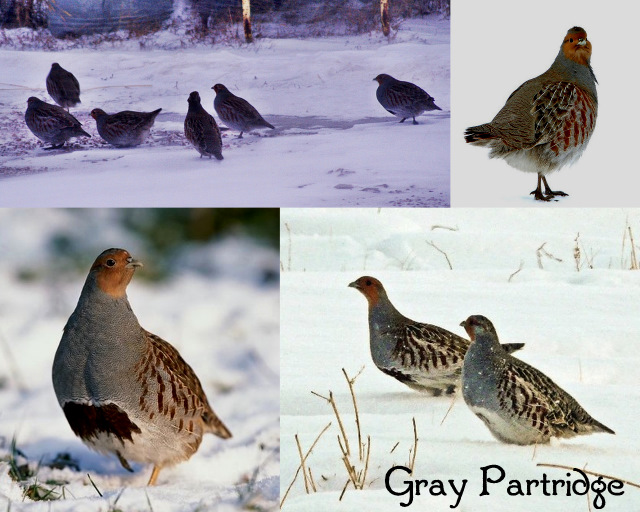 These are the moments that give us pause … perhaps to contemplate the quiet water of the holiday. Nature in winter illustrates the point so well.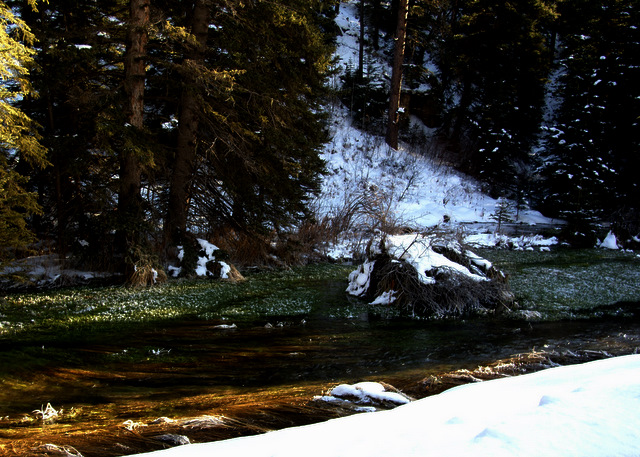 Freshly fallen snow … pure, & white, strong & bright. That is the backstory reality of Christmas.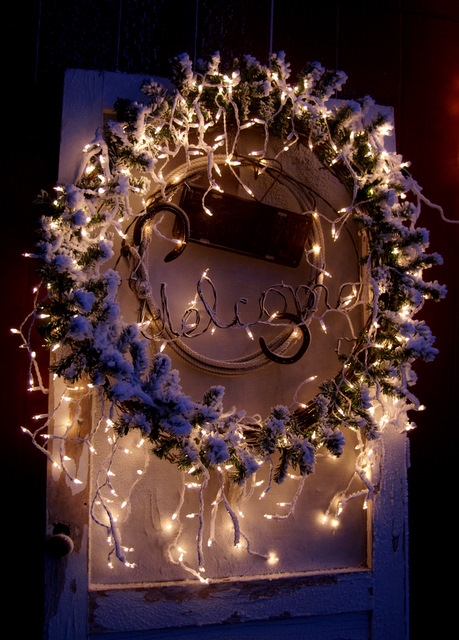 Christmas is also for remembering…favorite memories, family members near & dear and others no longer with us. The story of the Yule log is, in part, about that very thing. In watching White Christmas again for the eleventy-seventh time, I teared up (as usual) when Bing sings the title song to soldiers taking a break from the battlefield. With that fresh in my mind, on the news this morning I heard tell that many soldiers will be coming home from Iraq. I'm so happy for their families and so very thankful for all the soliders who have ever served. They make the American Dream possible for us when we awake in a fresh new freedom every day. If you have served or if you're a military family … Thank You for making this country a safe place for everyday joys and blessings we too often take for granted.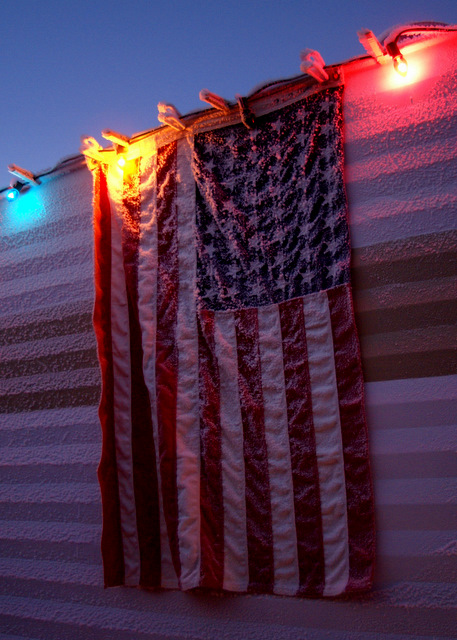 My cup runneth over. Even when life isn't ideal, I'm hip deep in blessings. Isn't that one of the many messages tied up with a Christmas bow? A promise was fulfilled in a world full of sorrows. We received our King of peace and goodwill. He came that night. He taught with His life. He left us to make up our own minds. He'll return right on time. Because of that one night, many legends and stories have been lovingly spun by storytellers down through the ages. My last offering is one of those stories and it involves a young farmgirl shepherdess.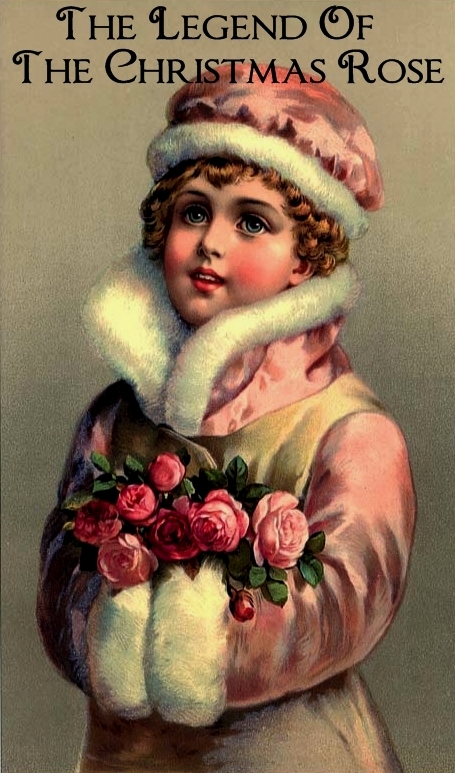 The Legend Of The Christmas Rose
(as retold by Shery Jespersen)
Christmas is a season of giving gifts – tokens of love. This does not mean that lavish gifts are better or more meaningful. No gift is more valuable than something that comes straight from the heart, even if the gift is small.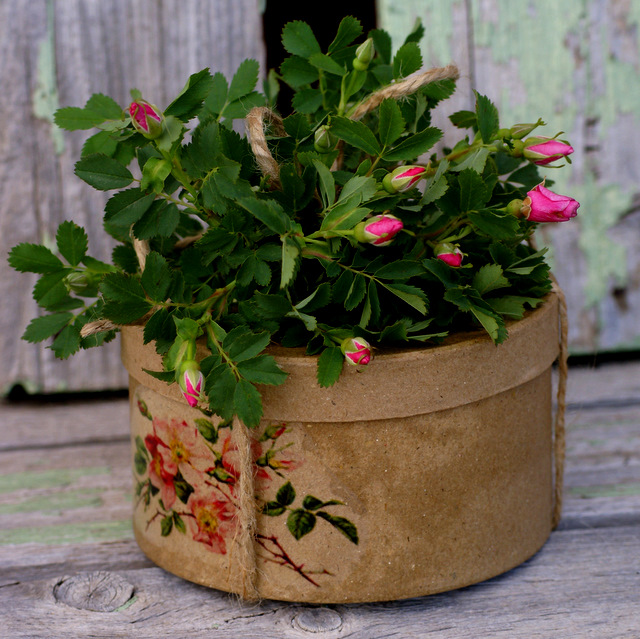 The tradition of Christmas gift giving is thought to have come from the three Wise Men who gave presents to baby Jesus. But, as the legend of the Christmas rose teaches, the gesture counts more than the actual gift. Perhaps, the story came into being to emphasize that no matter what you give, it should come from the heart.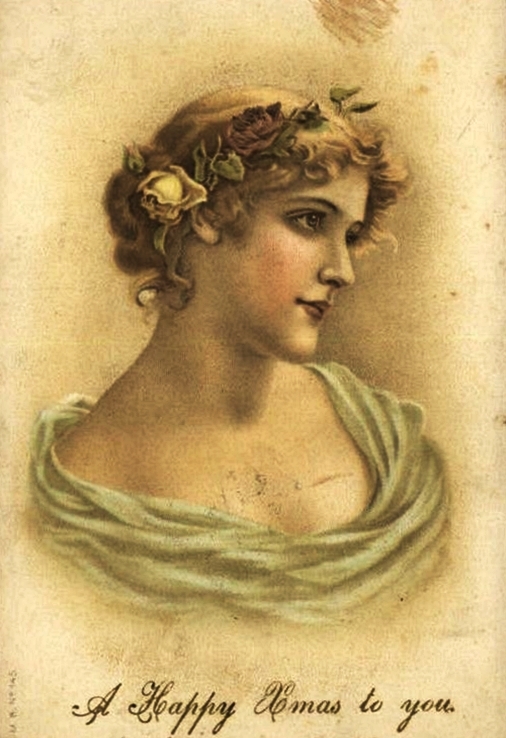 The legend of the Christmas rose is about a miraculous flower that bloomed 'once upon a time' on a cold winter night. Oh yes, there is winter in the Holy Land.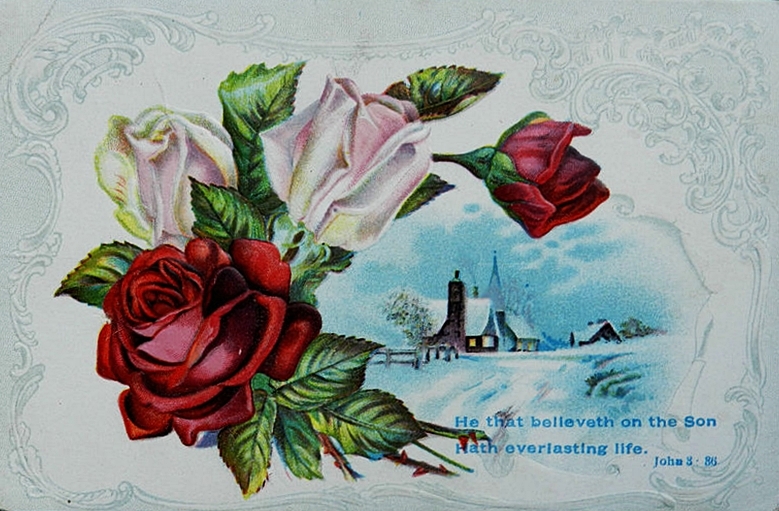 The Bible tells us that long, long ago, the Three Wise Men and the shepherds were going to see Jesus, the newborn King of Kings. The Wise Men arrived at the stable with their expensive gifts of myrrh, frankincense and gold. They placed the gifts near the manger.
An ancient legend tells the story of another visitor. Outside the stable, a young shepherd girl, named Madelon, was standing nearby in the shadows. Earlier in the day, she had seen the wise men passing through the area. That evening, she arrived at the stable with the other shepherds.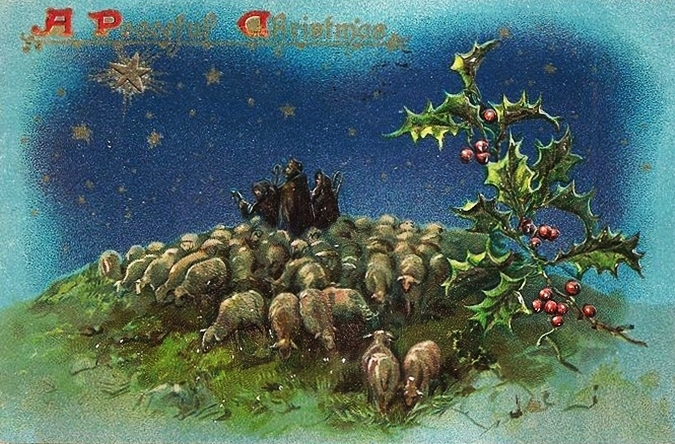 However, Madelon was too uneasy to go inside to see the holy infant. She was very poor and had no gift with which to honor the newborn King. She felt ashamed, embarrassed and hopeless and she began to cry. She quietly wept into her cloak so that no one could hear her.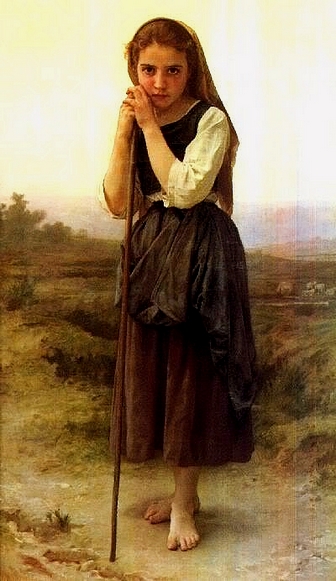 The sight of the wonderful gifts that the Wise Men had brought for baby Jesus made her feel as if she didn't belong among the honored visitors. Earlier in the day, while tending the sheep, she had searched the countryside for flowers to make a bouquet so that she might have something to offer Jesus. But, it was winter, after all, and there were no flowers.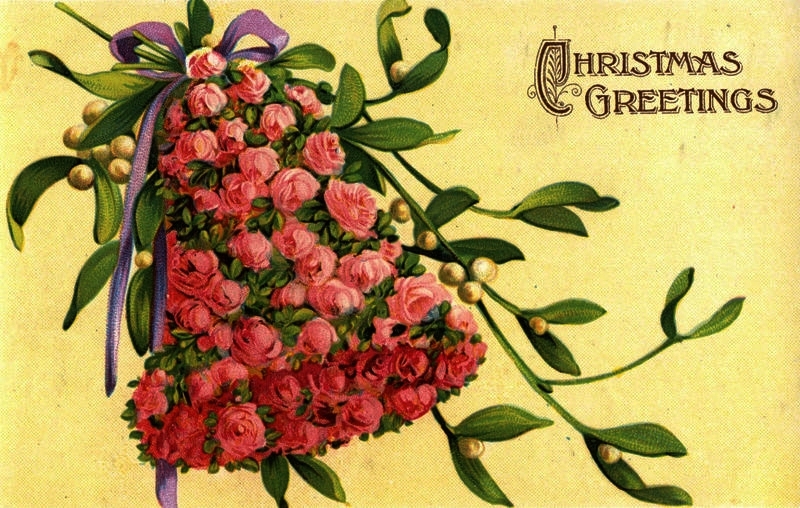 An angel was hovering protectively over the stable (just like in the nativity scene) and the angel noticed the shepherd girl with tears streaming down her cheeks. The heavenly guardian heard her weeping and knew the burden of her heart. When Madelon's head drooped in sorrow, the angel decided to help her with a little miracle.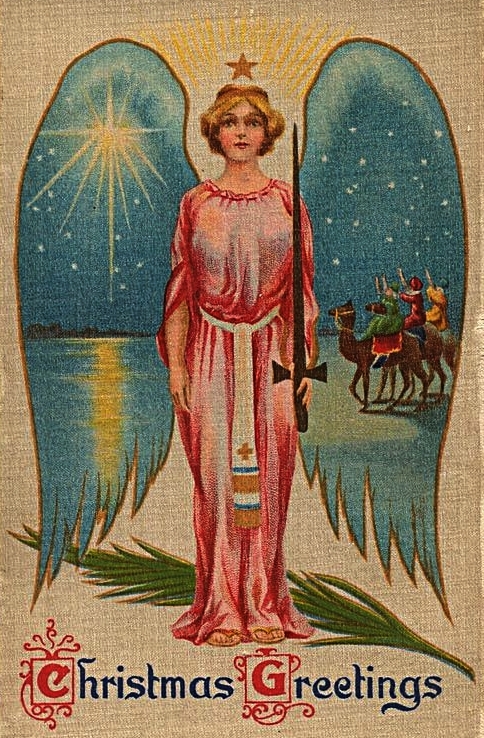 Near Madelon's feet, where her tears had fallen, a beautiful bush of white roses with pink tipped petals sprang up. Then, the angel bent down near her and softly whispered, "These roses are as valuable and meaningful as the expensive gifts of the Wise Men, for your gift is made of your love."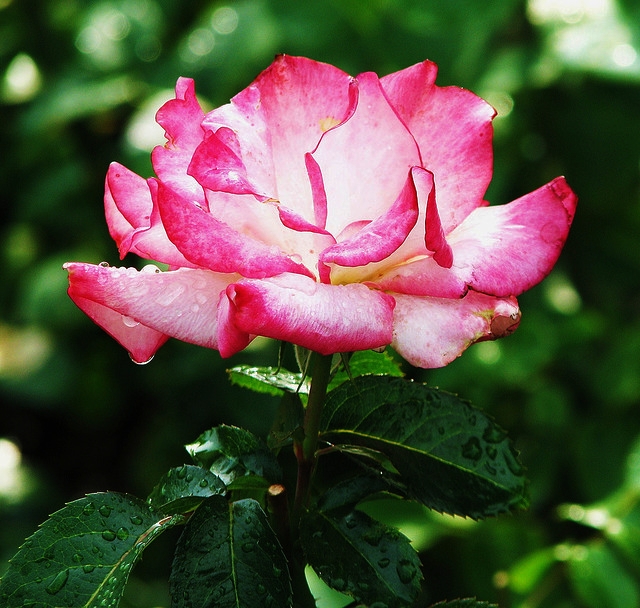 When the young shepherdess heard the encouraging words of the angel, she gathered up the roses and walked into the stable with a brilliant smile on her face. She knelt before Jesus and gently laid her lovely bouquet before him. He was a newborn baby, but even so, He knew about her gift. Madelon's eyes then welled up with tears of joy when He gave to her a knowing coo and a sweet baby smile.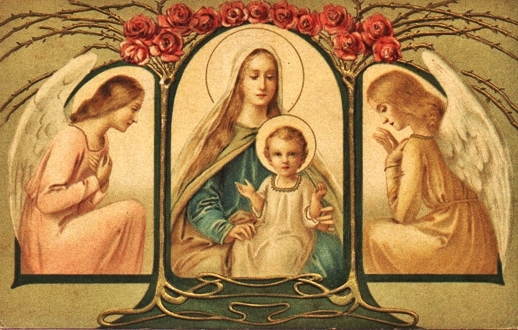 The Christmas rose symbolizes hope. There are many people around us, who like Madelon, feel alone, discouraged and depressed during the holiday season. The story of the Christmas rose reminds us that love is a good listener (like the angel). And, like the Christmas angel, we too, can reach into a broken heart and create a meaningful miracle there. An act of kindness is no small gift; it is made of love like Madelon's roses. A big-hearted farmgirl could help make Christmas 'merry & bright' for someone like Madelon. Take a look around. Who might you listen to?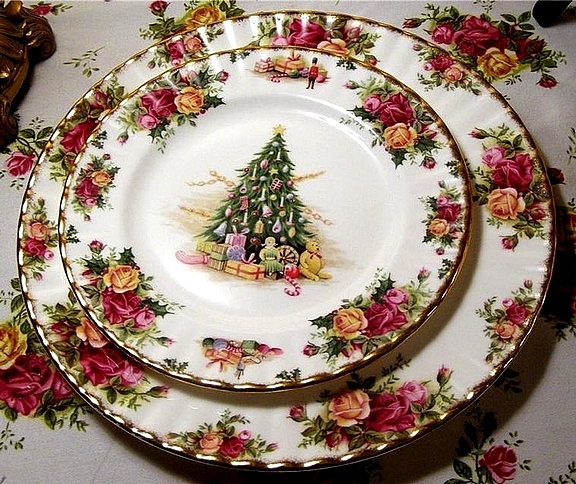 Perhaps, you feel a bit more like Madelon than the Christmas angel. If so, offer your heart as a gift to the "Rose Of Sharon". Even wilted, your heart is more valuable to Him than any 'present'. In return, you'll receive a gift, the one He offers to all: P E A C E.