Dear sisters,
I don't know what's wrong with me this year! I'm usually the first one in our humble abode to dive right into fall. I've felt the tug of that old familiar nesting instinct kicking in, but I confess I haven't given in to it completely. How could I possibly get all sappy about the autumn equinox when I'm still holding on to summer? How about you? Raise your hand if you're with me! If you've already moved on, I'll thank you now for humoring me to the bottom of this post.
Honestly, I don't ever remember feeling this way before and I think I know what (or who ) the culprit is. You see, I've been " in the flowers" ( as my handsome Yankee can attest to) for so many months now that the thought of not being " there " is making me feel a little blue. In fact, I think what I am experiencing is a case of the Flower Farmer Blues.  < insert slow harmonica blues music here >
I've been glued to my backyard bloomers like a mamma cow to her newborn calf since my first seed order. Once they were planted I didn't dare take my eyes off of those flowers for too long lest insect damage or even worse, a virus might appear. My dahlias suffered from red spider mites this season most likely due to the lack of rain and high humidity we had this summer. I almost lost an entire bed to those blasted spider mites. First the leaves turn yellow, then brown. The spiders weave their silky webs all around the small, vulnerable buds  so tight that it's impossible for them to bloom. Did you know that even when you use an organic oil or insecticidal soap to rid plants of insects they can become immune just after a few weeks of treatment? I recently learned that a good spray of water with a garden hose will eradicate mites and aphids too, if you keep on top of it. I've tried the old soapy water routine too but have not had much success with it.
Note to flower farmgirl self: Try water for mites and aphids, but keep necessary backup sprays and pellets on hand for snails, slugs, earwigs, leaf cutters, and other more aggressive pests.

Some symptoms of Flower Farmer Blues may include but are not limited to, a temporary lack of interest in autumn activities, food or entertainment such as, pumpkins, the changing color of leaves from grazing green to rich reds, opulent oranges, deep purples and burnt browns, hay rides, apple picking, leaf-peeping, warm sweaters, boots, jackets, walks in the woods,  re-decorating, shopping, stocking your pantry, chai tea, pumpkin spice anything, fall festivals, hot soup, football, tailgating, hot cocoa, spiced apple cider, apple pie, casseroles, and other fall like things.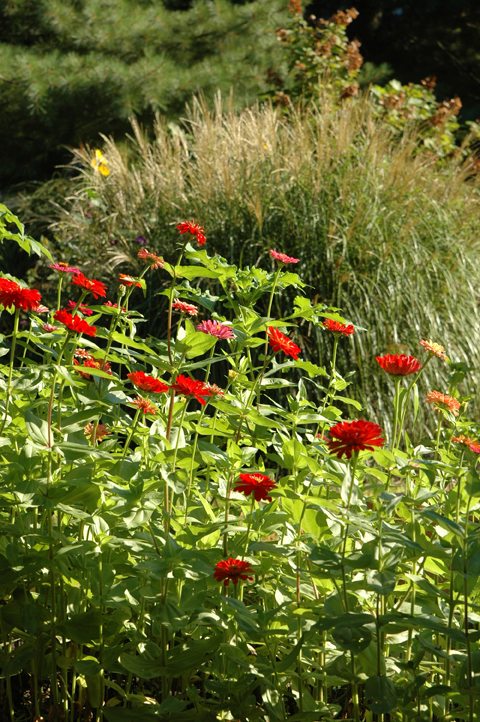 Common side effects may include but are not limited to, difficulty concentrating on anything other than flowers and writing about flowers with a compulsion to document every living flower in various stages of growth and flowering with a camera or I phone. The desire to meet and network with other local flower farmers to talk about (what else ) flower farming, a fiercely strong attraction to floral printed fabrics, pillows, rugs, bed linens, paper goods, garden gear, seed packets, garden journals, wall paper, dishware, kitchen ware, underwear, flat wear, tableware, shower curtains, clothing and accessories and socks.
You may experience sudden urges while driving ( or walking ) to stop and forage native plant material to keep (hoard) in buckets for making bouquets.
You follow a gazillion farmer/florists on Instagram. Your dreams are filled with flower fields as far as you can see buzzing with happy, hungry bees and masses of butterflies.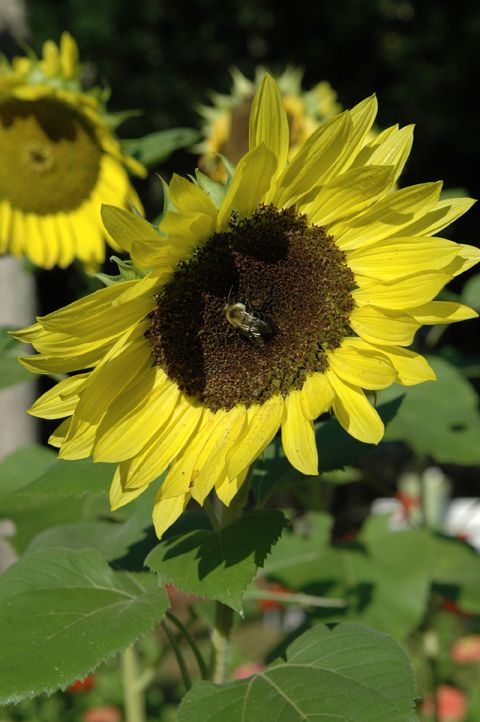 You lust after every patch of UN-cultivated earth in your backyard ( and your neighbor's backyard).
You fuss over, talk to and encourage your flowers to grow right and always try to bloom their brightest.
You celebrate them for their individual uniqueness and beauty. You thank them everyday for the massive amount of joy they spread, the healing they give, and the memories they make.
Mostly, you love them with all of your heart.
The only known cure for the Flower Farmers Blues is to be grateful for another growing season, enjoy and share the harvest and PLAN PLAN PLAN for next year! Besides, we can't put fall " on hold " forever.
HAPPY FALL, sisters!
Until our next shoreline visit~
Put down some roots and BLOOM, farmgirls!
BEACH BLESSINGS and MUCH LOVE,
Deb, # 1199