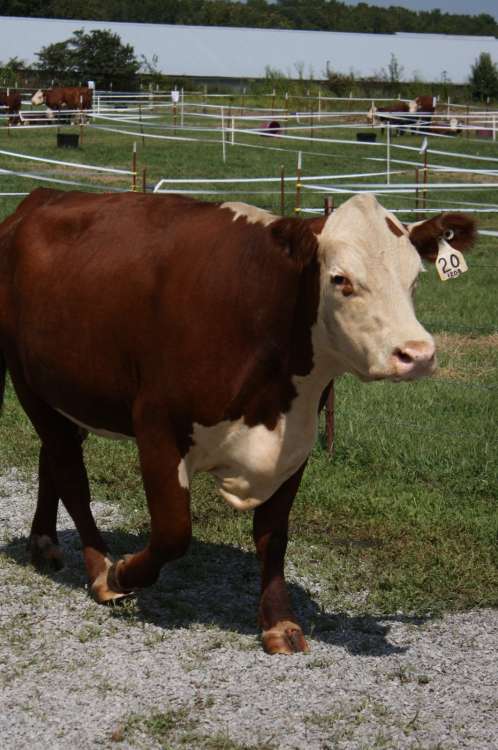 .
Have you ever had the privilege of attending a cattle auction right on the farm before?  We are in the process of shopping for a few Momma Cows to add to our herd.
.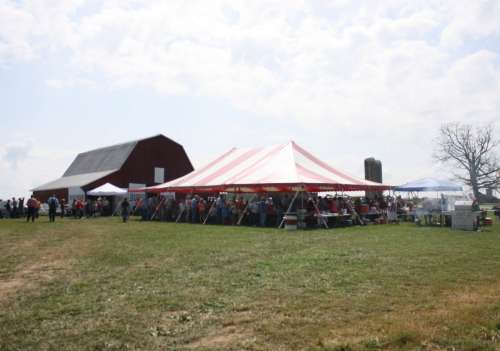 .
So on Labor Day we attended a pure bred Hereford auction about 70 miles from where we live.  Like most auctions of pure bred cattle, it is held right on the farm and lunch is served.
.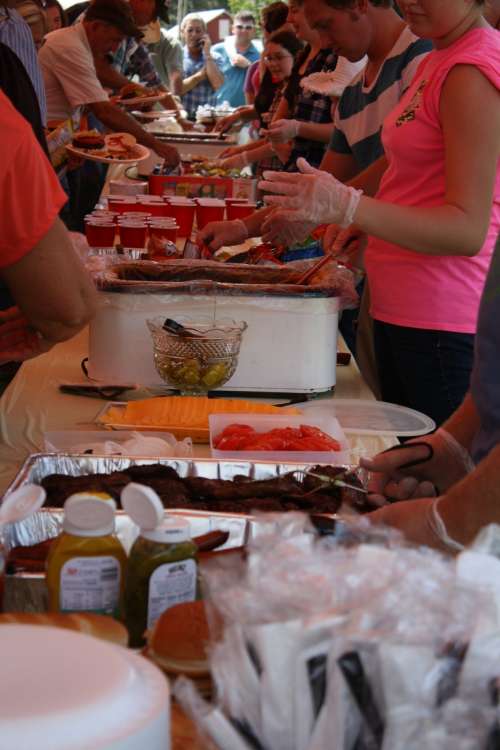 .
This farm served hamburgers and all the trimmings.  And oh my goodness, was it good.  And the sweet tea?  Wow was it sweet!
.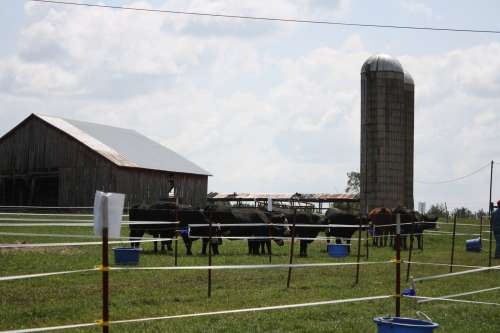 .
Some of the cows my husband was interested in are the Black Herefords (called F1 in the cattle industry).  They had a good number of them and we felt that they might be a good fit being bred to our registered Angus bull.
.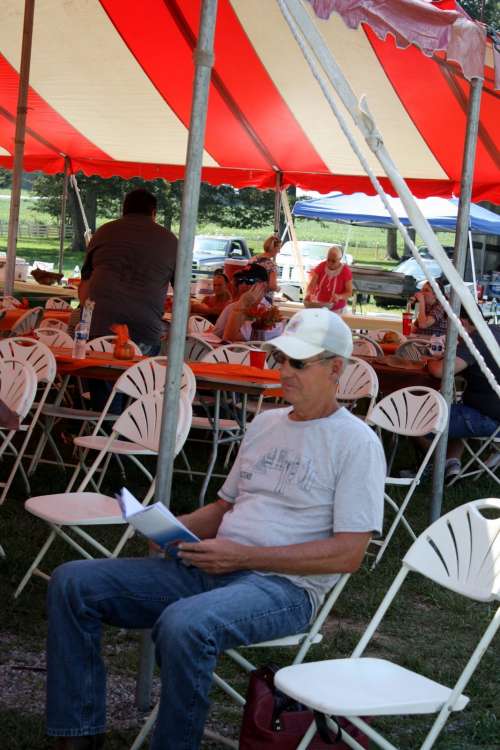 .
My husband looked over the sale brochure so many times, I'm pretty sure he had it all memorized!
.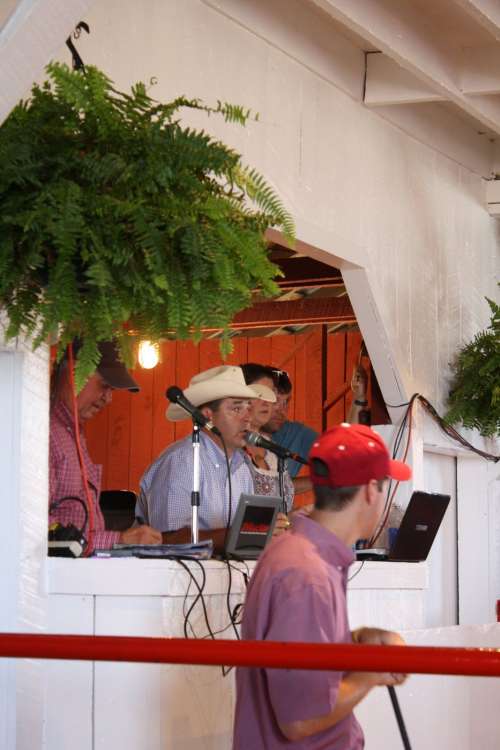 .
The auction started promptly at noon and luckily we had gone into the barn plenty early because there literally wasn't a seat left in the sale barn!
.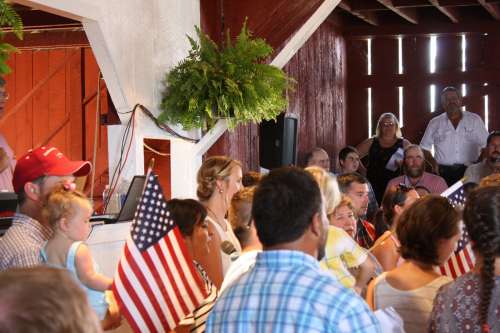 .
We all stood to sing The National Anthem.  I cried.  Do you cry when you sing The National Anthem?  I always, always do.
.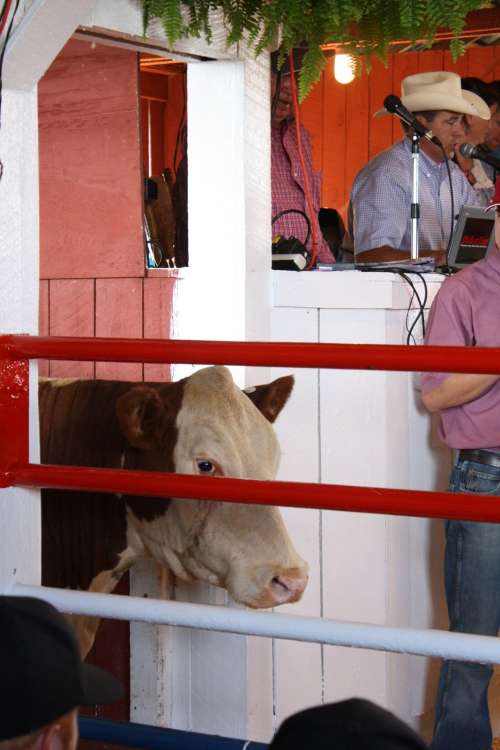 .
They opened the door to the right of the Auctioneer and the first cow stuck her head in and just looked at everyone!  It was very cute.  Herefords are known to be very gentle and she just ambled in to the little show ring.
.
.
I liked her.  I wanted to elbow my husband to bid!  But she quickly went way over our price range.
.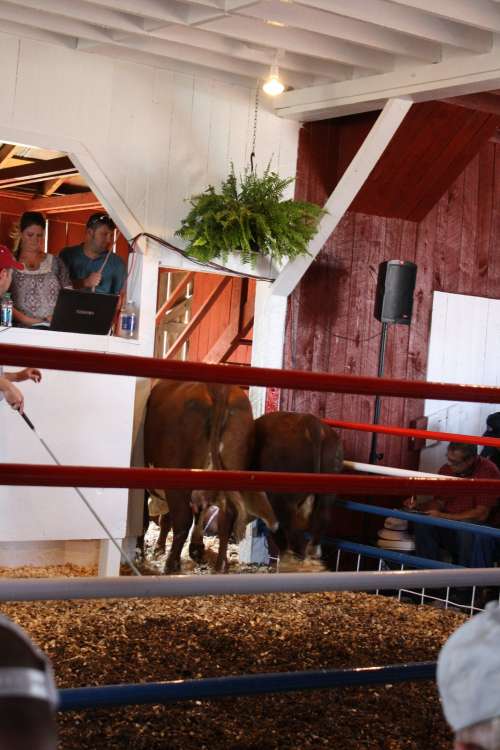 .
They had a great set-up in the little show ring.  The cows came in one door and the farm hands kept them moving so everyone could see them and then they went out the door on the left side of the Auctioneer.  Usually there was only one cow at a time in the ring, but there were a few Cow/Calf pairs.
.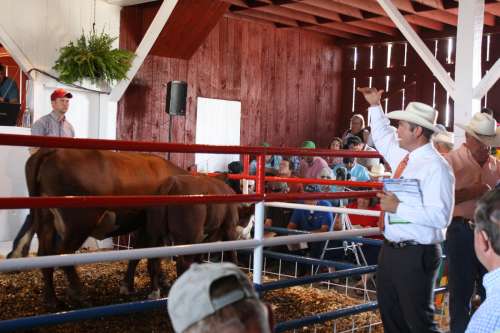 .
I've always loved cattle auctions.  I used to go with my Dad when I was young.  And then our kids always had 4-H animals in the auction.  I think sitting back listening to the Auctioneer chant and the Ringers holler is one of the most fun things ever!
.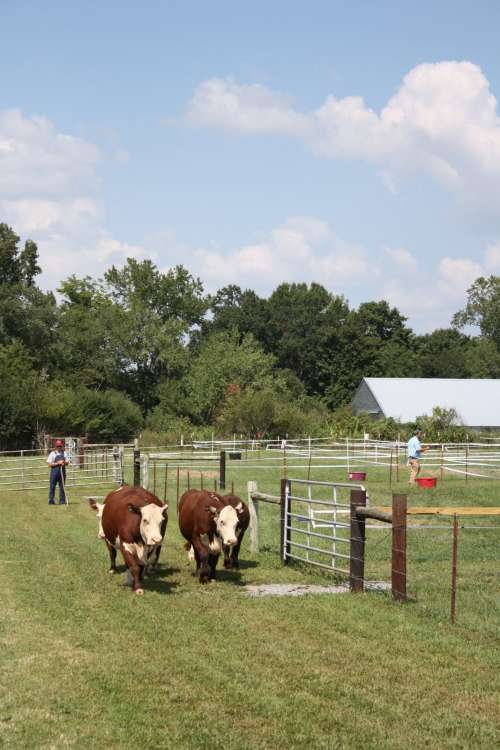 .
After awhile, I left the sale barn and went out to see what their system was for bringing the cows in to the barn.  They sure were organized and had it down to a fine art.  And the cows were so sweet and gentle.
.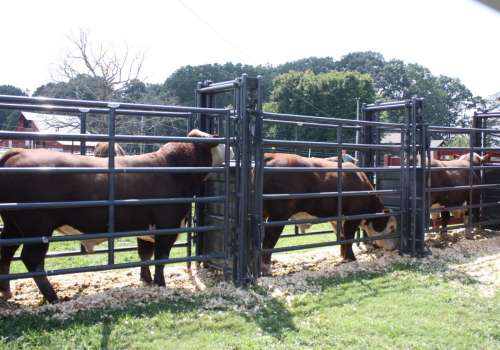 .
Even the bulls that were lined up in the shoot were waiting patiently for their turn in the sale.
.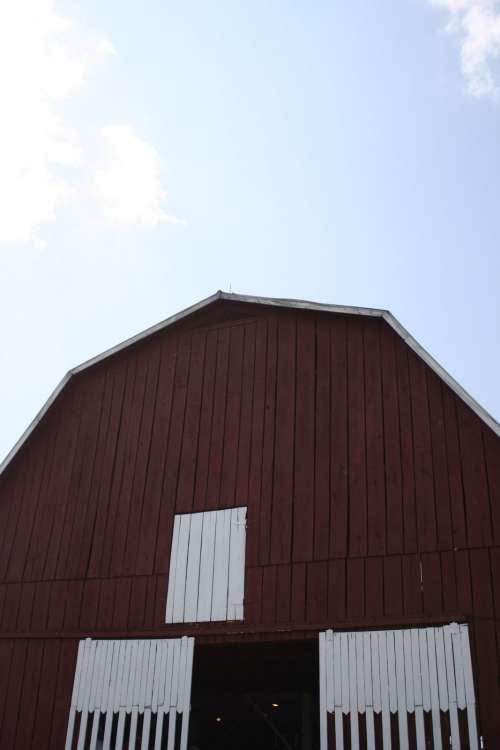 .
It was a beautiful setting with a gorgeous red sale barn.  I love old barns that have been taken care of.  You could just about smell the fresh paint!
.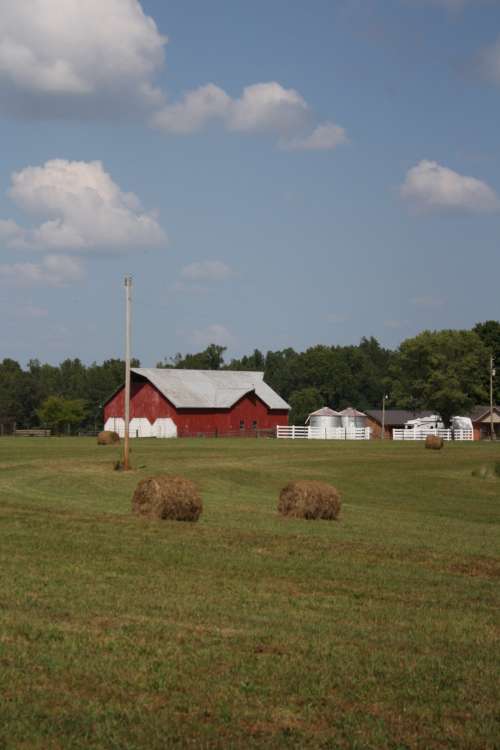 .
We stayed until the last cow sold.  But we didn't get to bring home any beautiful Momma Cows.  One thing about auctions; you've got to be really careful to not get too taken up with the bidding wars!  My husband is very cautious and so at least I never have to worry about what we might be going home with!
.
There are always funny auction stories.  We've got a few in our family.  The funniest one was when we first moved to the South and my husband bid on some steers at the local cattle auction.  When he won the bid and they asked for his name, they could not understand him no matter how slowly and clearly he tried to pronounce it.  The last name "Troutman" got butchered into the craziest name you've ever heard!  My husband is quiet and rather shy, so the nervous sweat was pouring off his face as he tried, over and over, to get his name across to the Auctioneer.  My daughter, and daughter in law and I were with him and we were laughing hysterically at the whole crazy experience.  To this day we roar when we talk about it.  We've since learned that in the South you don't say anything slowly and clearly… the faster you pronounce it, the quicker they get it!
..
I'm quite certain a lot of you Farmgirls have a funny auction story, please share it – I'd love to hear it!
.
Until our gravel roads cross again… so long.
.
Dori