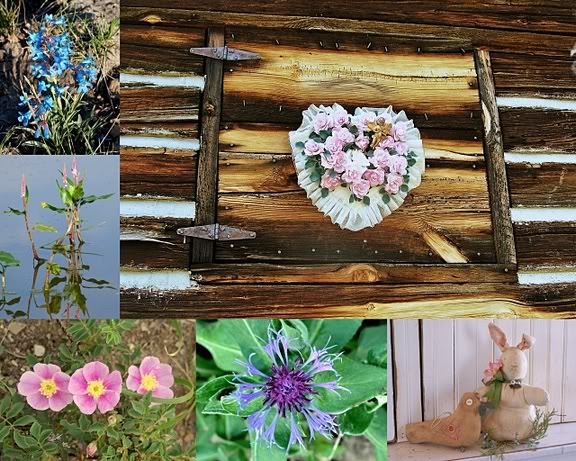 A Valentine's Day gift bouquet can "twitterpate" us flower lovin' farmgirls. A colorful wildflower mix would do it for me, which made me pause and think about the immediate landscape… the Valentine "garden" in my life.
I took inventory of the "flower power", not just some of it, but all of the "flowers" I love…and those that love me back. Step into my Valentine garden. Afterward, take a look around at the garden in your own life. The flowers and plants will vary from mine, but I bet your garden is fragrant and full of busy butterflies and bees.
I love ranching for a living and working with my Valentine. At my age, I'm grateful for my parents being alive and well and near me. My Mom has the kindest of hearts; she is the source of my creative nature. My 'Pop' is still taking care of me; he polished up his '53 Ford pickup just so I could use it as my booth in an art fair last summer.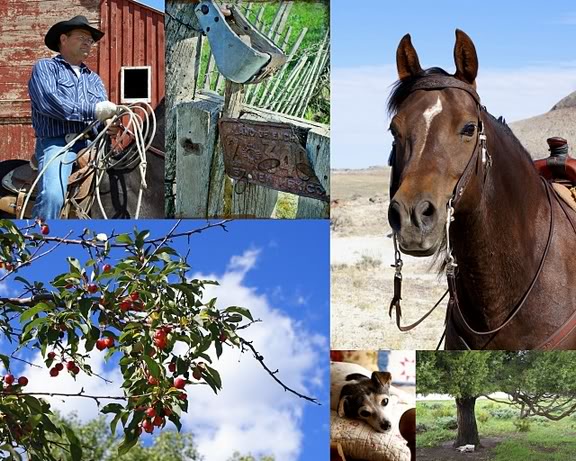 I adore my pets and horses. A horse lets me see more of the great outdoors than I would on my own two feet. They've also helped me meet many of my friends. Everything about horses makes my world better and they've made me a better person. I never had children, but being a steward of animals has made my life full, front to back.
I love cows — they're the source of our income. They feed us and they feed most of this nation as well. A kitchen without milk and butter is unthinkable in my world! I love a day-old calf awkwardly playing on new legs and I love the wildflowers she sleeps in. I love looking through my horse's ears at grazing cattle. Then, as now, I'm "udderly" surrounded by the things I love and it is a matter of both work and providence. This is the life I want and the life I've been given. Therein is my Valentine wish for you. Farm a good life and be thankful for the harvest.