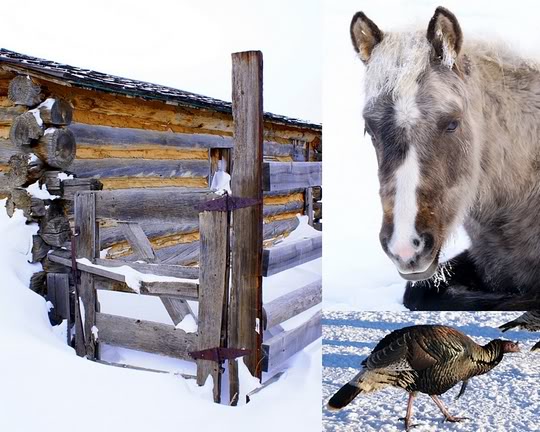 Generally speaking, we don't get as much snow accumulation as some places in the north country. We jokingly say that we get twelve inches of wind with our snow. I've never been able to make a friend of the wind. Winter isn't so bad if you don't have wind blowing snow in your face and down your neck.
I so relate to my three cats that become house bound during the winter. Any other time of the year they prefer to be outside. Now when they go to the porch door asking to go out, and a blast of icy wind hits them in the face, they speed-scooch backwards.
Admittedly, I don't spend as much time outside in the winter now that I'm middle-aged (assuming that I live to be a 106). We feed our horses and cattle and attend to our chores, but beyond what I must do outdoors, winter doesn't hold much allure for me anymore. A common ailment afflicting northerners is referred to as "cabin fever" and it finally gets the best of you after days of being a shut-in. So, you give yourself a 'winter is my friend' pep talk and venture out into the frozen Klondike. If you dress appropriately, it can be very enjoyable and there are all sorts of beautiful sights that make the trip worthwhile. The downside for us girls though is that when we do dress appropriately for such an outing, it is inevitable that at some point we'll have to surrender to the call of nature and shed all those layers which results in a most unenviable, albeit refreshing, experience.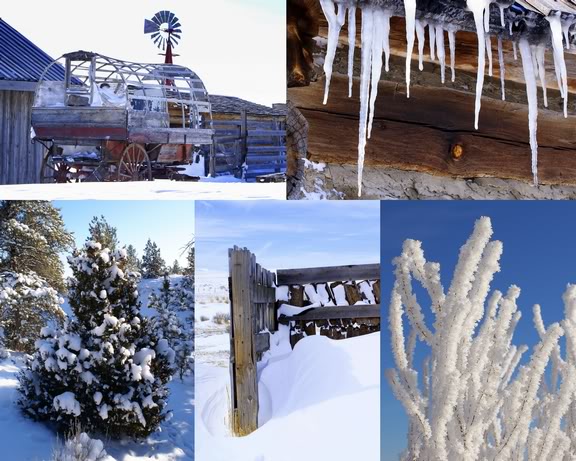 Although winter is a time of rest for the earth, it is still a busy place. Life goes on and wildlife has to get up and go to work everyday. Local town folk feed corn to large flocks of wild turkeys that roam about town and become as tame as chickens. My folks stock three very busy birdfeeders. When we feed the cattle their hay, ground-feeding Song Sparrows follow along and feast on the loose seed. They're darling little birds with smart black & white striped caps. Occasionally, we get other winter visitors like Sharp Tailed Grouse and Cedar Waxwings.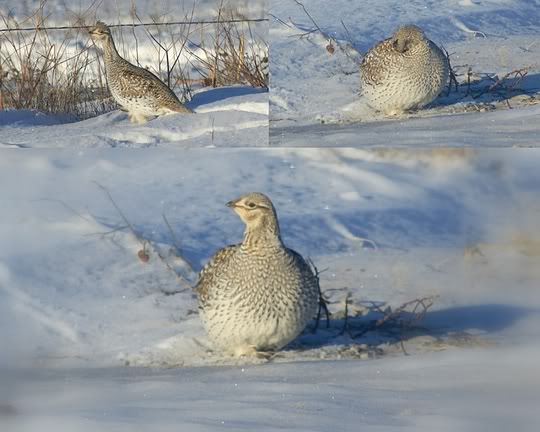 A 35 degree day is a heat wave for us and when we do get one, every horse on the place is stretched out snoozing on the ground.Winter makes you once again grateful for simple pleasures like sitting on a hay bale and letting the intense January sun warm your face. Simple pleasures are the best kind and Nature offers many in every season, free for the taking. In winter, the same is true. All ya gotta do is push yourself out the door!
For a great dose of winter giggles, enjoy this classic tune sung by Yogi Yorgesson. I laugh out loud every time I hear it. http://www.youtube.com/watch?v=r1c-VYEi-SU