Beauty in ordinary objects can be easily overlooked. You can't see subtleties from a galloping horse; you have to take up the reins and slow your soul down.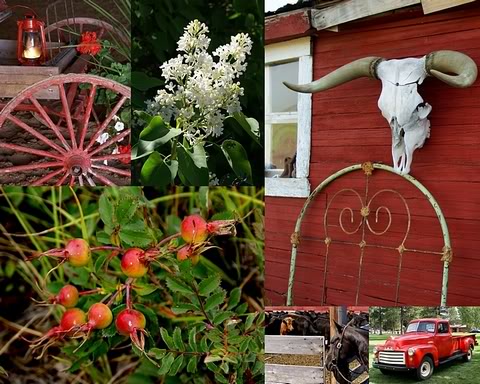 Much can be learned from ordinary objects and "ordinary" people, but seeing the beauty in both requires a closer look. There is a thing that I call "the art of seeing". Some folks have it by nature, while others acquire this pleasant ability by way of desire, seeking a better understanding of the details around them.
I spent much of my early childhood with my grandfather, and he was a man of details. It wasn't always so, however. Earlier in life, he was a confirmed workaholic. When I came along, he was well into retirement and had given himself over to enjoying life. The attention to detail that he had given to work changed directions. For a few years, I was the only grandchild out of his only child and he put meat on the words 'doting grand parent'. I was his mission field, so to speak, and it as from him that I learned many early "life" lessons, including the art of seeing.
From ferns to fossils, from horses to hard truths, and from catfish to cottontails, Grampa taught me that accumulating an understanding of small things is no small thing. Included in the package, quite by accident I think, is a deep and abiding fondness for beauty in everyday things…found feathers, the look and feel of smooth pebbles underfoot in a creek, a Meadowlark's nest in the sagebrush. In a similar fashion, old things have stories; sometimes their history is obvious, while some vintage goodies forever keep their secrets.
Yet another virtue can be picked up on this path by stepping into the picture and becoming interactive. As a child, I marveled at the result of saving the combings from my hairbrush and my horse's currycomb, then winding the tangled mess onto a pasture fence. The birds already knew the value of looking for and discovering everyday treasures. To later find a nest lined with my horse's hair mingled with my own was, to me, a thrilling miracle. From lessons such as these, I was hooked for life.
Sometimes in the midst of adult busyness, we lose the time to or the willingness to linger and "marvel" as children do. Children easily find delight in small wonders. It is a virtue we can reclaim by way of simple willingness to be small again. There, at eye level, the little things are big again and the gift of marveling returns, fresh as a daisy. Wandering into wonderland and seeing beauty in ordinary things is free and as easy as walking out of an ordinary door.