When you move from one place to another, you really have no idea how it is going to go. Good, bad, or ugly. Have you ever done it? It's kinda scary and exciting and wonderful and sad and happy all rolled into one.
One of the most difficult parts of the transition for us has been the total, complete, different-ness between the two places, the one we moved from and the one we moved to. With that in mind, I thought I'd share some of the realities of moving to the country from the city. You see, just because you move to the country doesn't mean you are going to know what to do, how to function in the country. No, the knowledge of how to be a successful country dweller doesn't just automatically happen when you pull the moving truck down that gravel driveway.
ONE.
The people are nicer here. Much much much nicer here. Much more friendly, kind, caring, neighborly, generous. They take care of each other. They help each other. I know we all THINK it is true. And I'm here to tell you that it is.
Same with the front porches. They are much more important here. I love my front porch.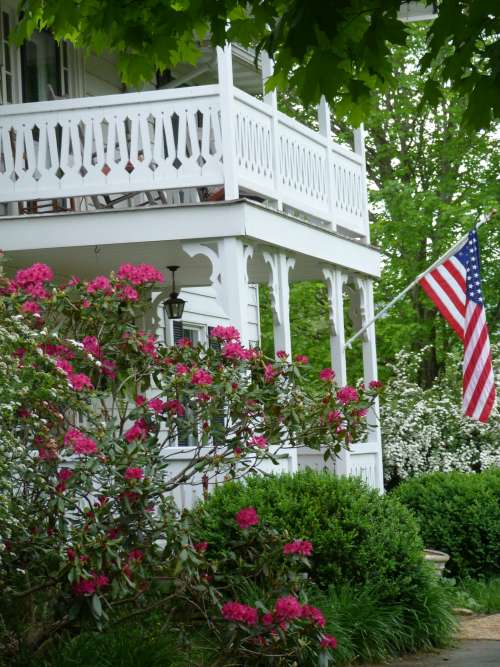 Yay for the country!
TWO.
The other day I was going to till my garden. But, when I popped my head into the utility room to put the clothes in the dryer before I headed out, I found a flood. A flooded utility room. So, I spent the time I had hoped to be in the garden cleaning up a flood.
Now, the washer came with the house and was a million years old, so I shouldn't have been surprised that it leaked. But I was. The good news is that I had my own hunk of junk washing machine that I moved here in the barn. So we took this old one out and moved my old one in.
When I raised the lid, it smelled funky. A neighbor just happened by and told me to turn the washer on the hot cycle and add 4 cups of vinegar. Then about half way through the cycle, add 1 cup of baking soda, but keep the lid up. I did that and the washer smelled fresh, fresh, fresh.
So, do that if you ever need to freshen up or clean your washing machine.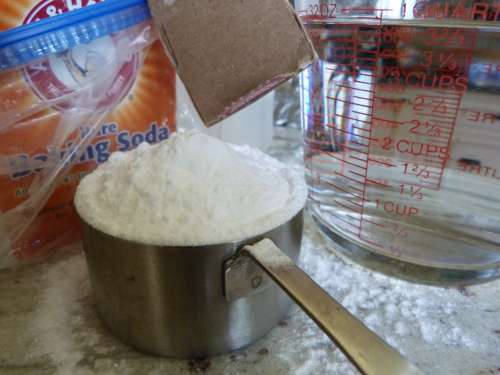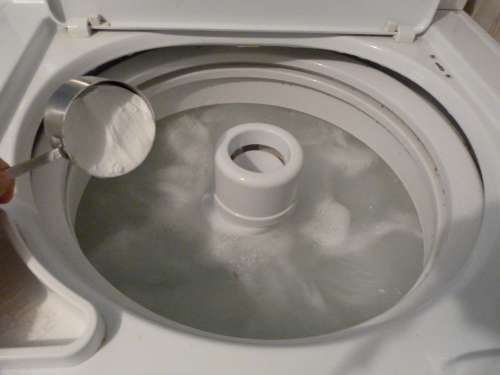 YAY for country! Helpful neighbors. Barns with extra washing machines.
THREE.
About that tilling that didn't get done in my garden.
I FINALLY had an hour to spare and I thought, hey. I'll get out the tractor and finally learn how to use it. It came with a plow attachment, so I'll figure out how to connect it and get this garden ready to plant in no time at all.
This was a mistake.
Do not trust a city girl with a tractor and a plow. Unless you have first trained her thoroughly.
My poor garden. I ripped it to shreds. What a mess! What do I do now?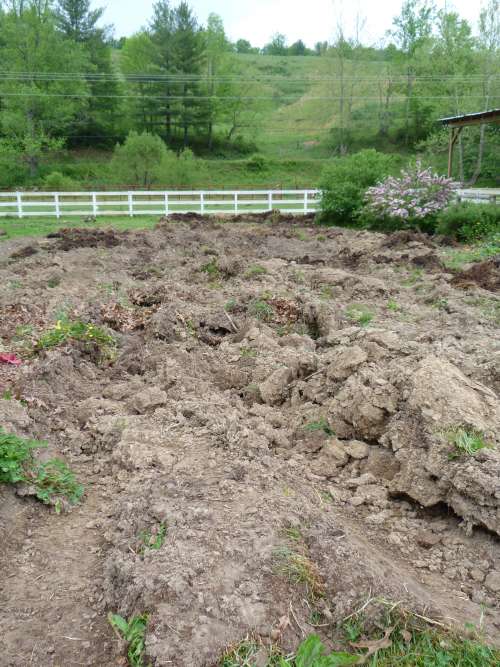 BOO for the City Girl.
FOUR.
What I research and think about has changed considerably.
Like now.
I am trying to identify what is growing in my front pasture.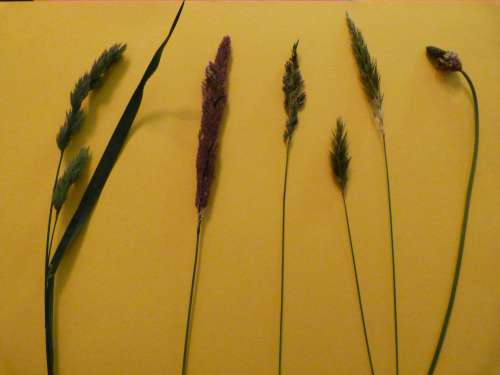 These are the kinds of things I do now. Look at photos on the internet of grass. You see, I am planning to cut the hay for my horses this year and need to know what types of grasses these are.
Also, I stalk the "farm and garden" section of craigslist. My husband will walk by, "What are you looking for?" I see goats and sheep and chickens and horses and bees. I see equipment that I have no idea what it is for. I see tractors, new and antique. I see auctions. I am entertained by the "farm and garden" section of craigslist. Big time.
So, what am I looking for? Nothing in particular. This is just my country form of window shopping. If I see something I like, well then I'll head through the revolving door and check it out. If not, I go to the next shop. See?
Yay for the country!
FIVE.
I celebrated my 52nd birthday the other day. AND THANK YOU FOR ALL THE BIRTHDAY WISHES! I was overwhelmed. Thank you, thank you, thank you! I got your emails and messages and loved those facebook posts! Makes my birthdays even better! Ever since Kramer said that birthday wishes come true, I've believed it is so. (Kramer from Seinfeld.) So, I make an extra special birthday wish every year.
I was super excited when I opened one gift from my husband and found two shiny new tail pipe covers for my rusted tail pipes on my big Teal truck. It used to be jewelry for me on gifting occasions. Now it is tail pipe covers. I love it.
I'm also headed today to get a new gasoline tank installed, also part of my birthday present. My truck has two tanks and one has a leak. These are the things that excite me. Tail pipes and gasoline tanks.
YAY for the country!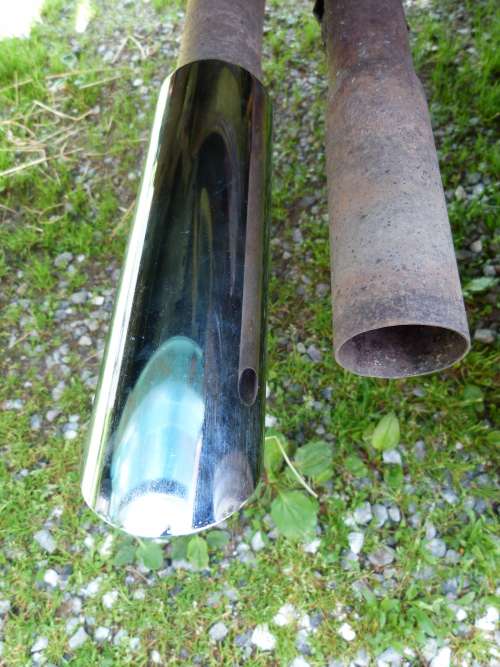 SEVEN.
Nature is closer at hand. We are surrounded by living things other than people.
I drive over a rushing mountain stream any time I leave or return to my house. I walk down a deeply shaded path through the woods. I notice frogs and worms and salamanders. I've learned to identify some wildflowers and herbs. I know my trees now by the leaves.
Deer, rabbits, trees, flowers, chickens, horses, turkeys, grasses, bushes.
Mice. (more on those little creatures in a minute.)
Snakes. Who, I would like to say, I am learning to not be so phobic about. I watched one down in the creek the other day. It's head was sticking up through the water. It was a warm day and he was just hanging out, enjoying the sunny day. Brown, marked. A water snake. These guys get killed often because they have markings of dangerous snakes. But they are harmless. They have tiny heads and tiny mouths and tiny teeth. Anyway.
The important thing is that I just stood there and watched. That is huge for me. I thank you guys for helping me with this. Am I cured? NO! Not cured, but I'm headed in the right direction. And so far this spring I have not found any in my house, so….that's good, you know.
I have a field, almost an acre.
Part of this.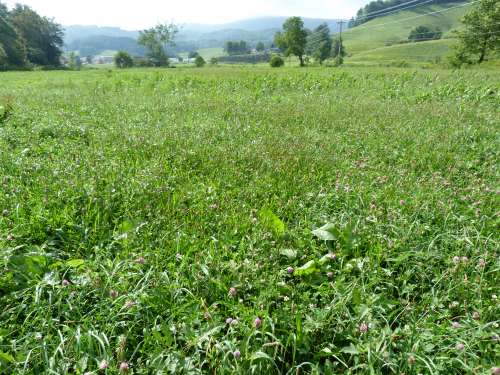 THIS is what I think about on my sleepless nights, THIS field of mine. What should I plant there? Lately, the answer has been sunflowers and pumpkins. I envision it and dream it. There are no weeds. Of course no snakes. It is in beautiful full bloom. Sunflowers above pumpkins.
I used to think about work on my sleepless nights. Now it is sunflowers.
YAY for the country!
EIGHT.
Farm life is harsh, graphic.
I've heard so many stories that make me cringe. When someone asks, "Did I tell you what happened to our calf?" I always say–"is this a happy story? Because I don't want to hear it unless it has a happy ending." For some reason, that makes people want to tell me even more. A friend's mule killed a calf. A friend's horse had to put to sleep. A friend's chickens were almost completely wiped out in one night. Another friend's horse was injured on barbed wire. And the coyotes got a neighbor's cow.
It's just too hard. CountryLIFE and FarmLIFE are about LIFE to me. Not death. I'm lucky that I live in this era, when I can avoid many of the hard things about countryLIFE that earlier generations couldn't. If my parent's families wanted bacon or chicken, then they had to have pigs and chickens. And had to raise them. And kill them. And process them. This I could not do under any circumstances.
Proof? The other evening I got home later than usual. Dark had almost fallen when I went to lock up the chicken house. When I opened the door of the house, I saw mice everywhere. They scrambled all over, up the walls, across the floor. I am not exaggerating here. I bet there were 30 mice, maybe more. I had never seen anything like that before. I just stood there. Mouth dropped open. Frozen in shock. One fell on my neck. And I just stood there. I am not afraid of mice, it was just super FREAKY.
I must do something about that. I don't want mice in my chicken house. But I don't want to kill them either.
I thought I might have a problem a few weeks back because I saw a chicken running around with a tiny mouse in its beak. It was running and squawking and all the others were chasing her. I tried to save it, but it was too late.
Then, last week, I was cleaning out some of the mess that accumulates on the floor of a chicken house. I took a snow shovel and shoveled a big scoop and headed outside. When I was dumping it, I saw five teensy tiny baby mice. Their eyes weren't even open. I put them back on the shovel and took them in the chicken house where I hid them under some hay, hoping their mother would find them.
But I had no idea of the intensity of the situation. It can't be good for my chickens, for sure.
As soon as a few more weeks pass, I will put a live mouse trap in the chicken house. I don't want to now because I am afraid that I will catch the Mama Mouse. I will then release them across the road in a big field.
My friends who were either born in the country or have lived in the country for a while think I should kill the mice. This will not happen.
Just like my injured chicken. She is still hobbling around and I am thinking that her walking may be permanently impaired. A friend said, "I guess you should just eat her." This is Lola, the chicken I've had since she was hatched and shipped to me. There is no way I would. Just. Eat. Her. She is a pet. Plus, we don't eat chicken any more.
Both YAY and BOO for the country.
NINE.
The weather matters here. A lot.
So much of what we do is outside. So much of how I plan my day depends on when it is dry and when it is wet.
I look at weather.com religiously. I focus on the hourly reports. If it is indeed going to rain, what time will it come in?
The weather used to not matter to me very much. Rain or fog meant slower traffic, a longer commute. That was about it. Otherwise, I had air conditioning for when it was hot and a heater for when it was cold. Didn't really impact my day or week or month.
Yay for the country. I like being aware of weather and the seasons. I feel more CONNECTED to the earth.
TEN.
I saved Number Ten for you.
Whether you live in the city or the country or somewhere in between. Yay or a boo? Tell us a TRUTH about the place where you have chosen to live your one, sacred, wild life.
Until next time, Friends, savor the flavor of life!
Lots of love, The City Farmgirl, Rebekah