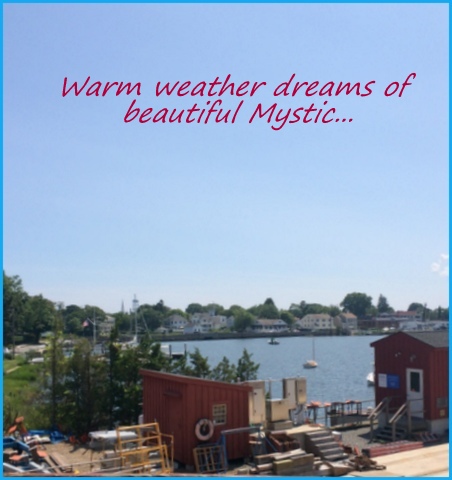 In my area, right now we are literally up to our eyeballs in snow! After a relatively mild winter until recently, we've had some major snowfalls since late January and haven't gotten a break or a thaw since. This is when spring fever starts to gnaw at us. Seed catalogs are arriving, yet it feels like we'll never see dry ground again. With so many layers of snow and ice piled everywhere, it's easy to get cabin fever. We occasionally question why we reside where it so closely resembles the North Pole. This is when I remind myself there's just a few more weeks of winter left, focusing on how awesome Connecticut is most of the year, beautiful and with so many great places to visit. Last year, while it was still warm, we headed to one of my family's favorite destinations…Mystic Seaport!
We try to visit Mystic at least once a year. We'll spend a day enjoying the fresh sea air while walking around and seeing the sights. Mystic itself is quaint with neat shops and places to eat (including Mystic Pizza, made famous by the movie with Julia Roberts). Mystic Aquarium is fantastic, a great place to take kids. Still, my favorite stop is Mystic Seaport and the maritime museum. Scenic, historic, and educational, we never tire of walking around on a beautiful, balmy day.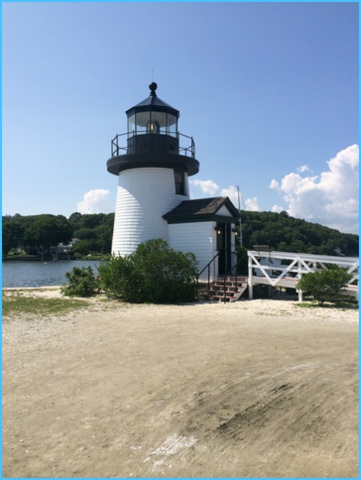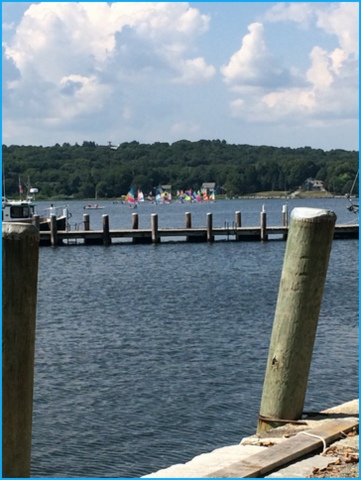 I love touring the seaport village, set up with old buildings and homes representing life as it would have been in the 19th century. Sometimes there will be role playing "villagers" to greet guests, as well.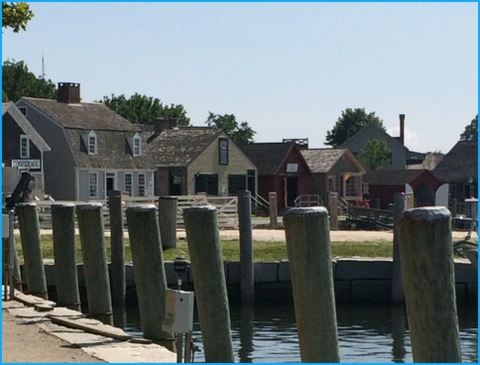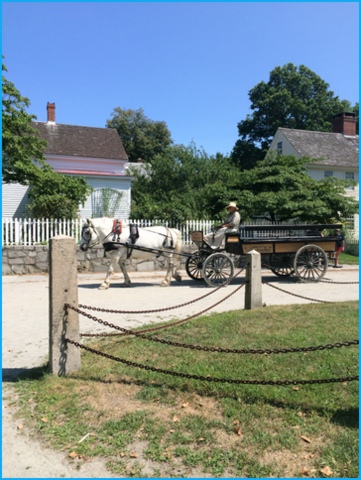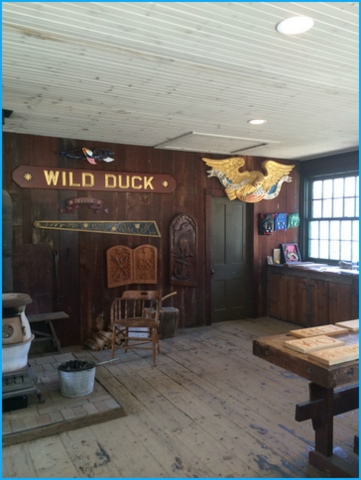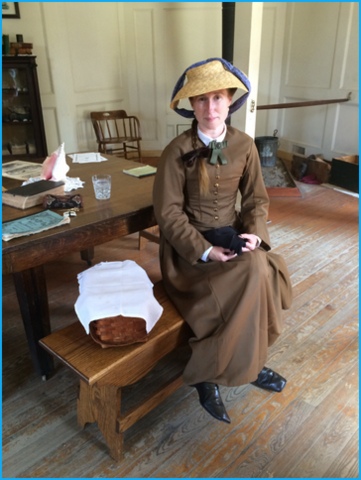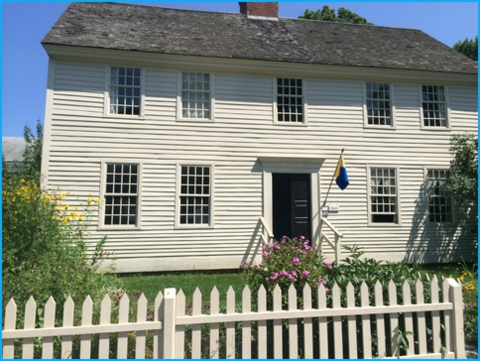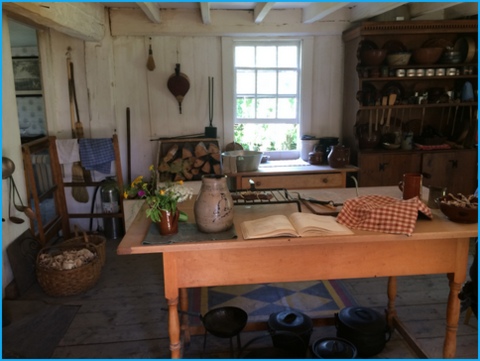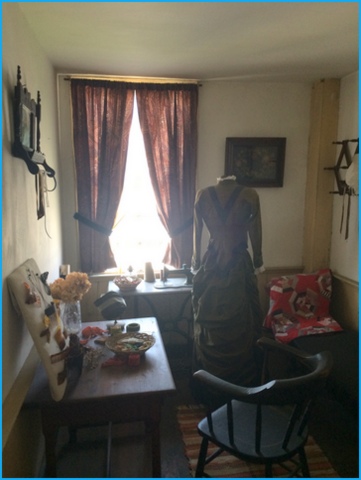 The biggest draw for my family are all of the "floating" exhibits. For example, the Charles W. Morgan floats in the seaport. A National Landmark, this huge ship was once a working whaling ship, launched in 1841. She's the last surviving wooden whaling ship in existence, and sailed all over the world for over eight decades.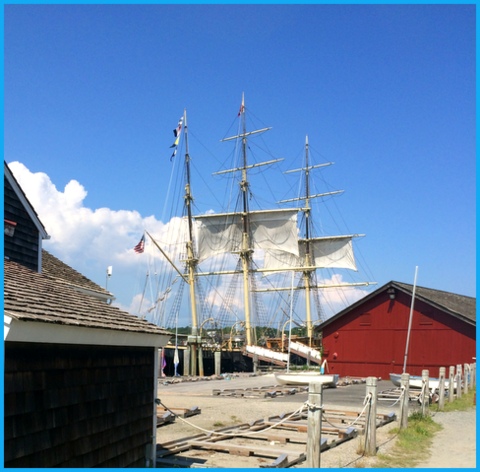 There's also the L.A. Dunton, an engine-less fishing schooner built in 1921. Beautifully restored, she was named a historic landmark in 1994. It amazes me how tight living quarters were!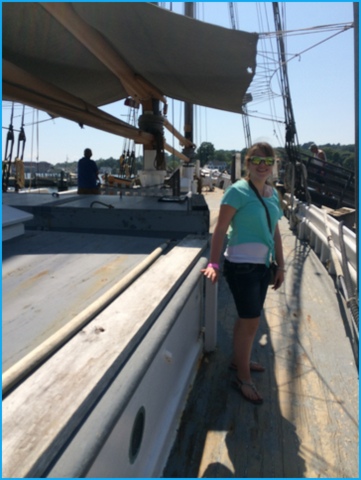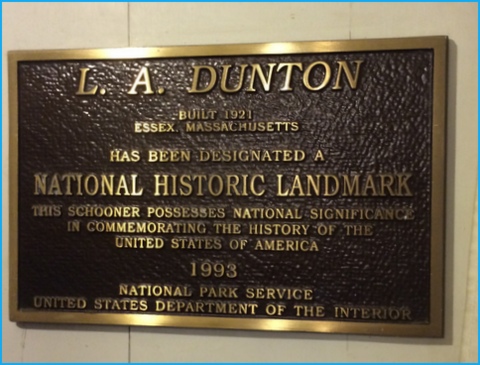 Two other National Historic Landmark vessels are part of Mystic seaport, as well: The Emma C. Berry, and the Sabino, a coal-burning steamboat. We have taken several rides aboard this historic, old steamboat. Currently, she is being restored in the museums Preservation Shipyard, and will be returning next year.
Another site floating at Mystic Seaport is the Gerda III. This little Danish boat saved many lives during World War II under Nazi occupation, as many of Denmark's Jewish citizens were hidden beneath in the cargo area and taken to safety in Sweden by a small crew, headed by a brave female of only nineteen years of age.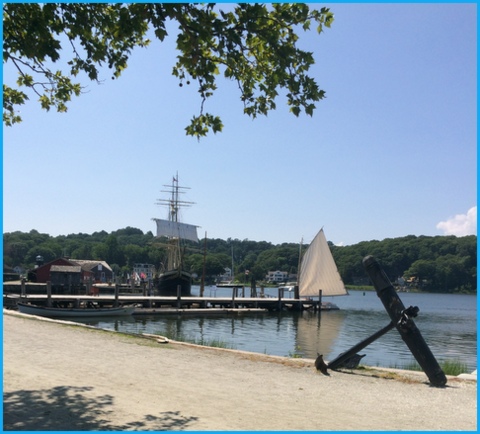 We found the giant spinning wheels and ropes made for ships fascinating.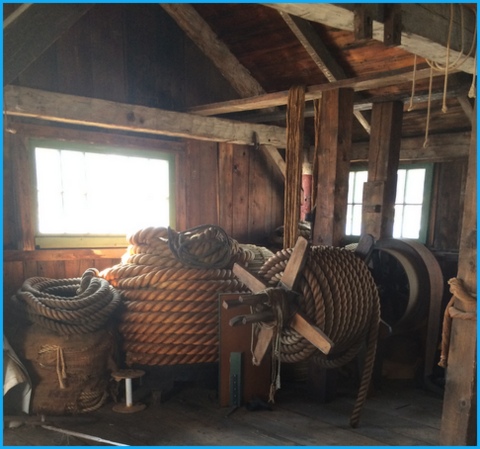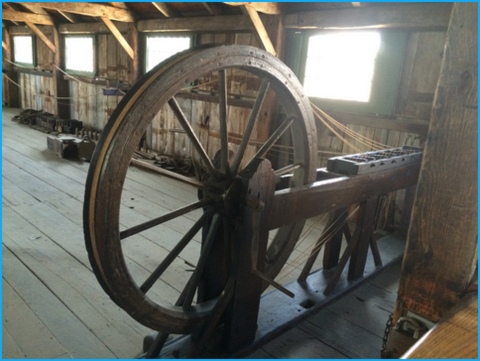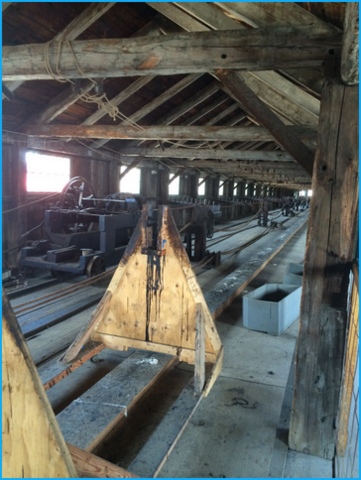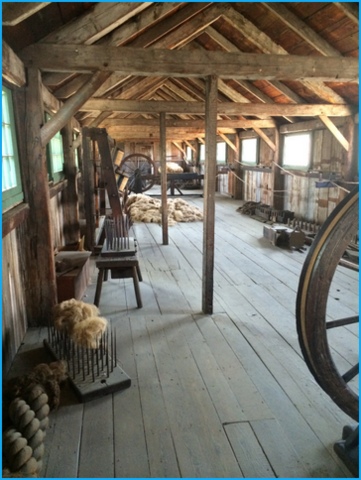 Hope you enjoyed looking back at a fun family road trip with me. Though the museum is closed for a brief period in winter from January 2nd, Mystic Seaport reopens February 14th this year, and is a must-see in New England. We never tire of taking a day walking around the beautiful scenic area, with the breezy salty ocean air, our paths crossing with history. Check out the website at http://www.mysticseaport.org/ . There's so much more to do and see there, we haven't done it all yet ourselves.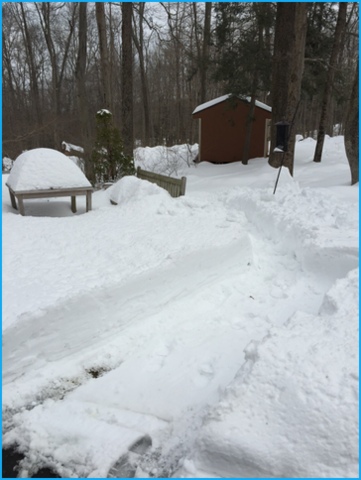 But for now, as for my little family, I'm writing this while we are all home. My daughter is sick with a horrible cold, my husband has a day off, but has been snow blowing the driveway all morning and chipping ice away several times. I've been bringing in piles of firewood. Sigh…while I head out to shovel more snow off my deck, it helps to dream of warmer days ahead, planning annual family fun days in the beautiful sunny weather. THINK SPRING!
Until Next Time…Farmgirl Hugs, Nicole