I met this toad earlier today in my garden.
"What 'cha doing just sitting there, Buddy?" I asked.
He said nothing.
He just sat there.
And waited.
For what I don't know.
"What are you waiting for, Little Dude?" I asked him.
Nothing.
He seemed happy enough to just sit there.
I wish I could learn to wait like that toad.
Wait, wait, wait.
He was still there when I headed inside for a cup of tea.
"See ya later, Alligator…"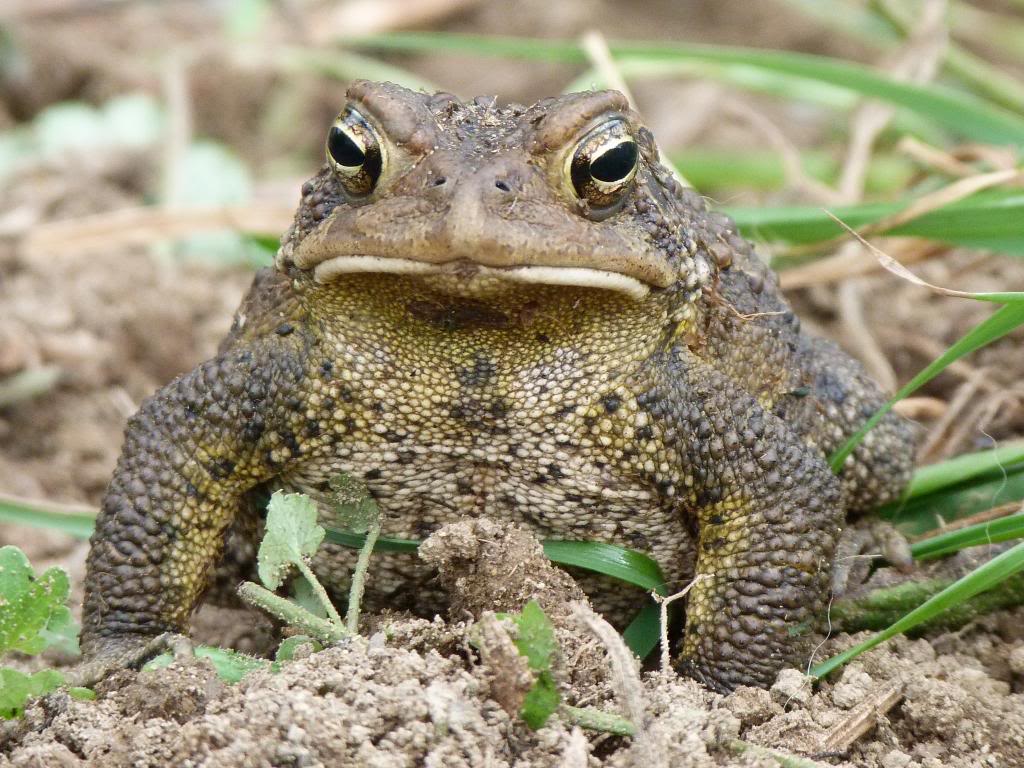 I've never been a good "waiter." I'm a results-oriented person. I like it when things are DONE.
But moving to a farm (which I waited 10 years or so for, btw) has taught me some waiting skills. I'm learning to wait in joyful anticipation, rather than frantically.
You see, on a farm you have no choice.
You have no control over the period of time you are going to wait.
It's totally out of your hands.
Say, like the time you must wait for a seed to sprout.
Or harvest to come.
Or your horse to fall in love with you.
Or your barn renovation to be complete.
Or the first frost in autumn.
Or the earth to warm up in spring.
Or the time to take care of it. (whatever "it" it is today)
Or the rain to fall.
Or the rain to stop falling.
(Our friends planted tobacco this year, but the rain didn't stop falling. Their crop is ruined. Crop-failure. They mowed it over the other day. Just think about waiting and waiting and working and working and then nothing. I admire their attitude so much. It's like: What can we do? There's next year. Oh well. It happens. God will take care of us; He always does. Faith and waiting seem to go hand and hand on many farms.)
Or an egg to appear.
Yep, on our farm I've been waiting for our first egg.
I received my chickens in the US Post Office on Monday, April 22nd as day-old chicks.
It was a special day at our farm.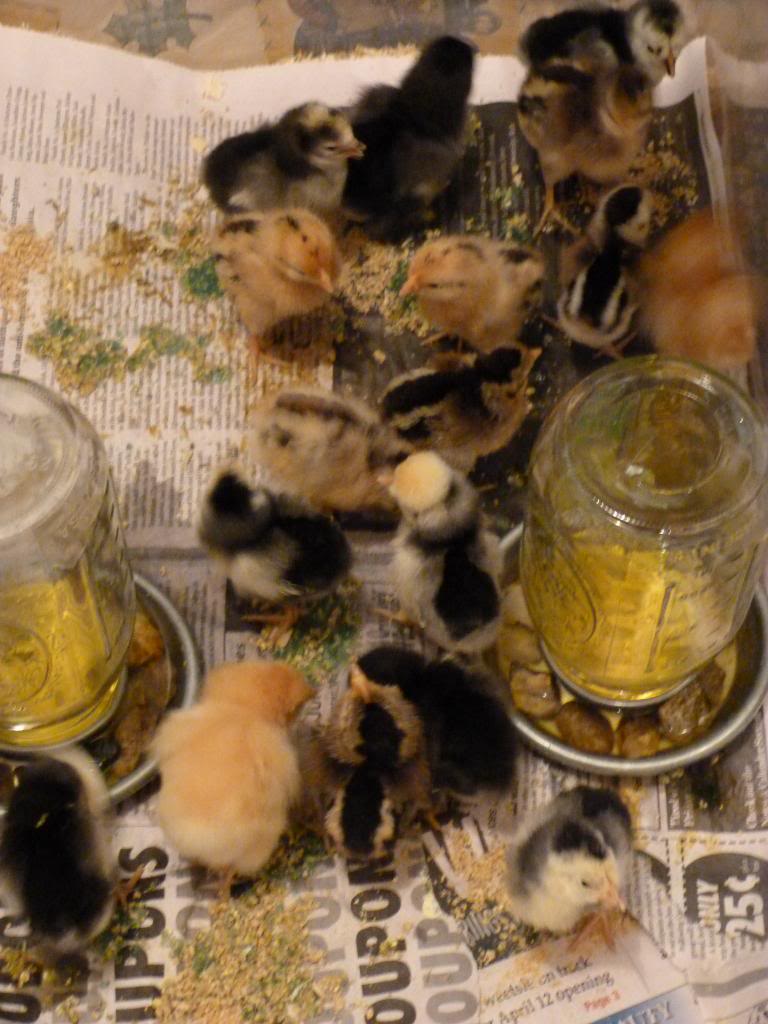 We LOVE LOVE LOVE our chickens. They are pets to us. I enjoy caring for them and feeding them.
One of the first things my daughter does when she gets home from school is to go to visit them. She sits and talks to them, picks them up, entertains them.
And so we wait for eggs.
I put up some nest boxes up in their house weeks and weeks ago. Padded them with some of my horses' hay.
I even bought Oyster Shell to feed the girls when they start laying.
And, oh yes, I've been saving my egg cartons.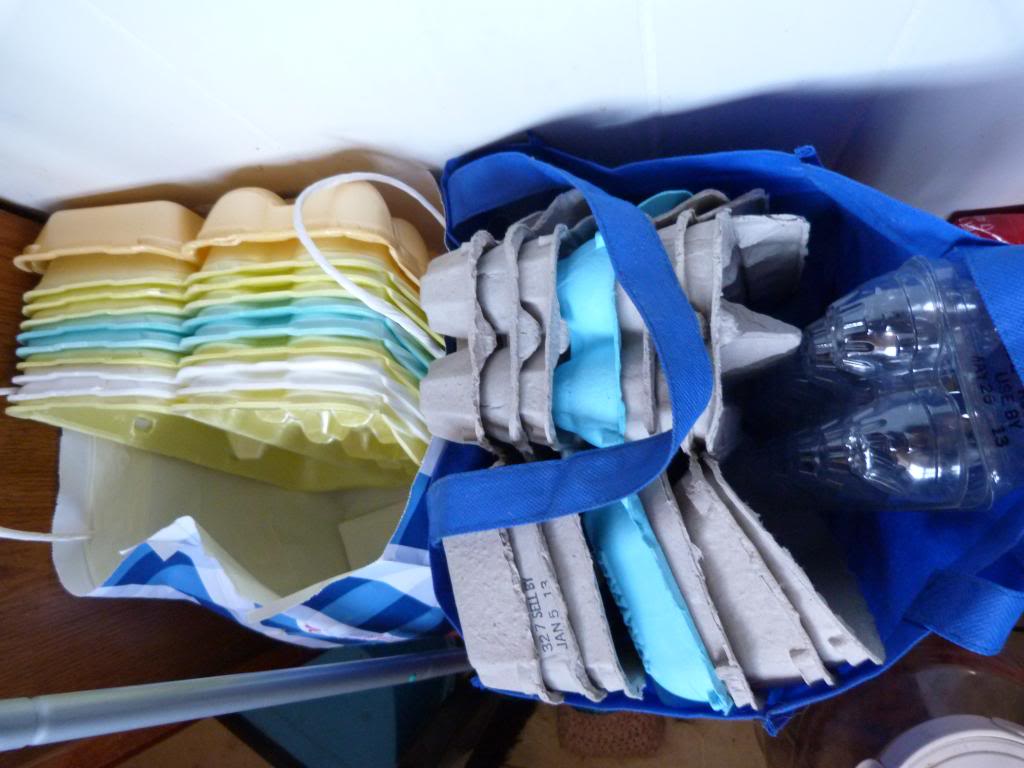 Neighbors and friends have started to ask me. "Any eggs yet?"
Nope, no eggs yet. But I'm ready!
And then, yesterday, the first day of Autumn, I heard such a commotion in the chicken run. I went outside to see what was going on, concerned that there was something wrong.
There wasn't any danger that I could find.
Later, I went out to feed them and lo and behold, there in the middle nest box was the most precious egg ever.  It was tiny and beautiful.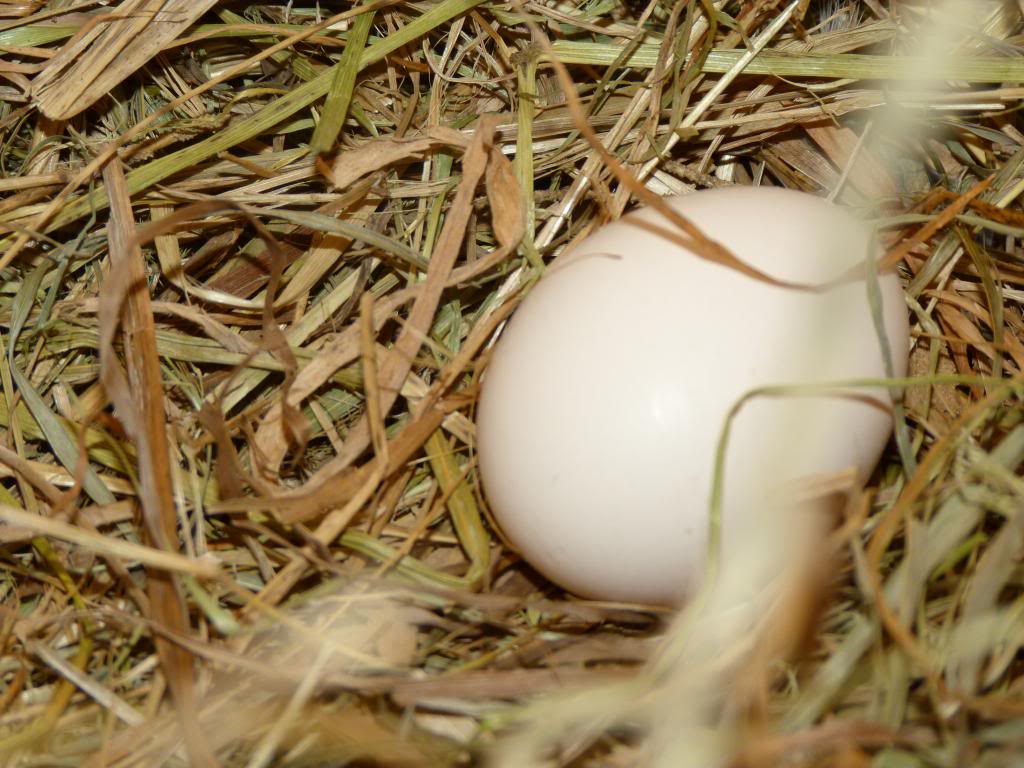 I had heard from other chicken owners that there is often commotion in the pen when a hen lays her first egg. It is so.
I ran in the house to get Hubs and my daughter. The date was September 22nd, exactly five months after they came to live on our farm. Exactly.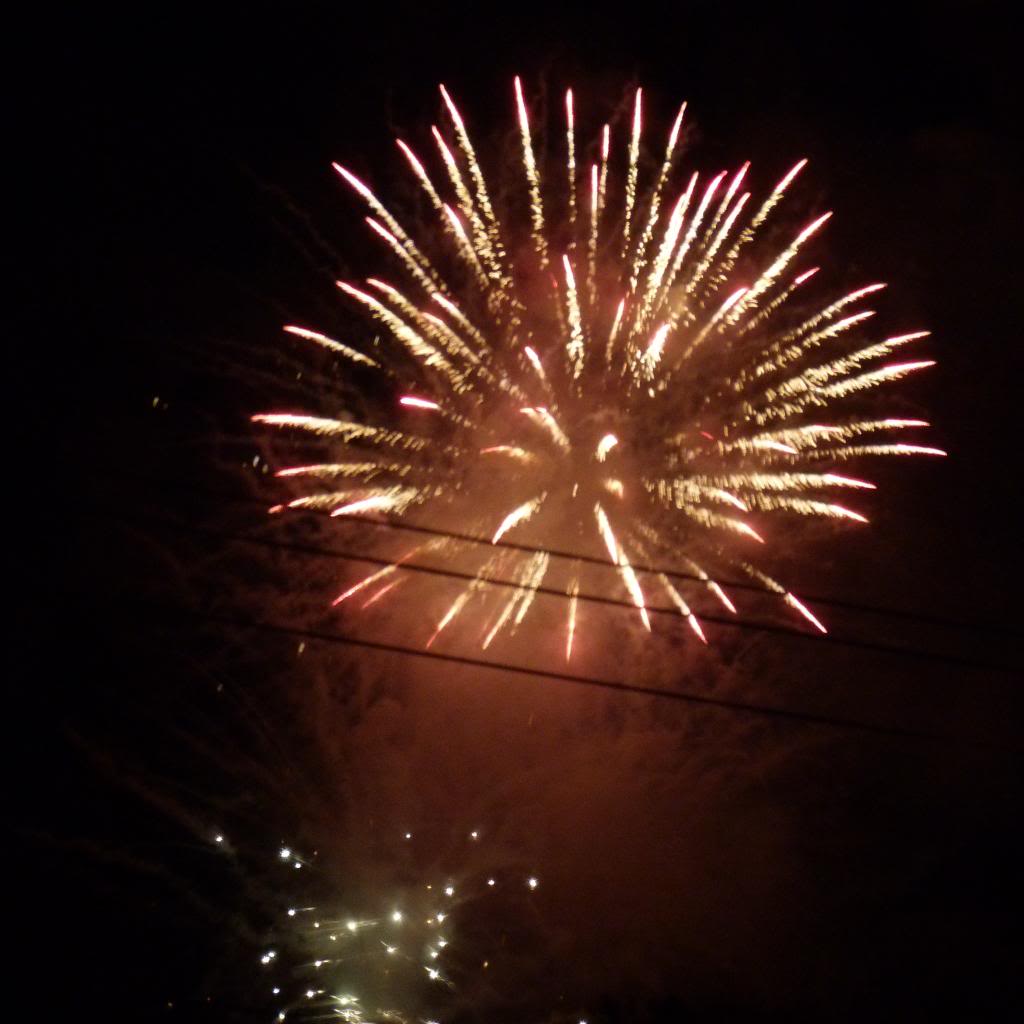 Just earlier that day Hubs had donated one of his golf balls to the egg cause. One of our friends had told him that we should put a golf ball in the nest box so that the chickens will know where to lay their eggs. He had just dug through our stuff in the garage to find his dusty golf bag (no time to play golf when you live on a farm!).
He held up the egg and the golf ball. The golf ball is bigger.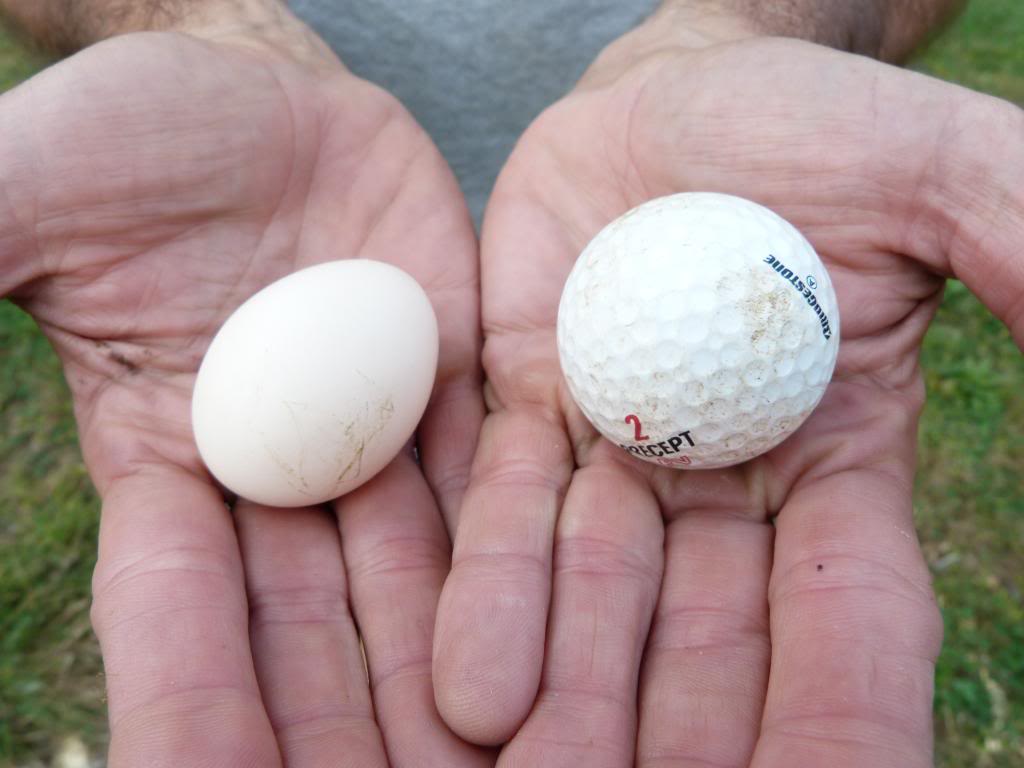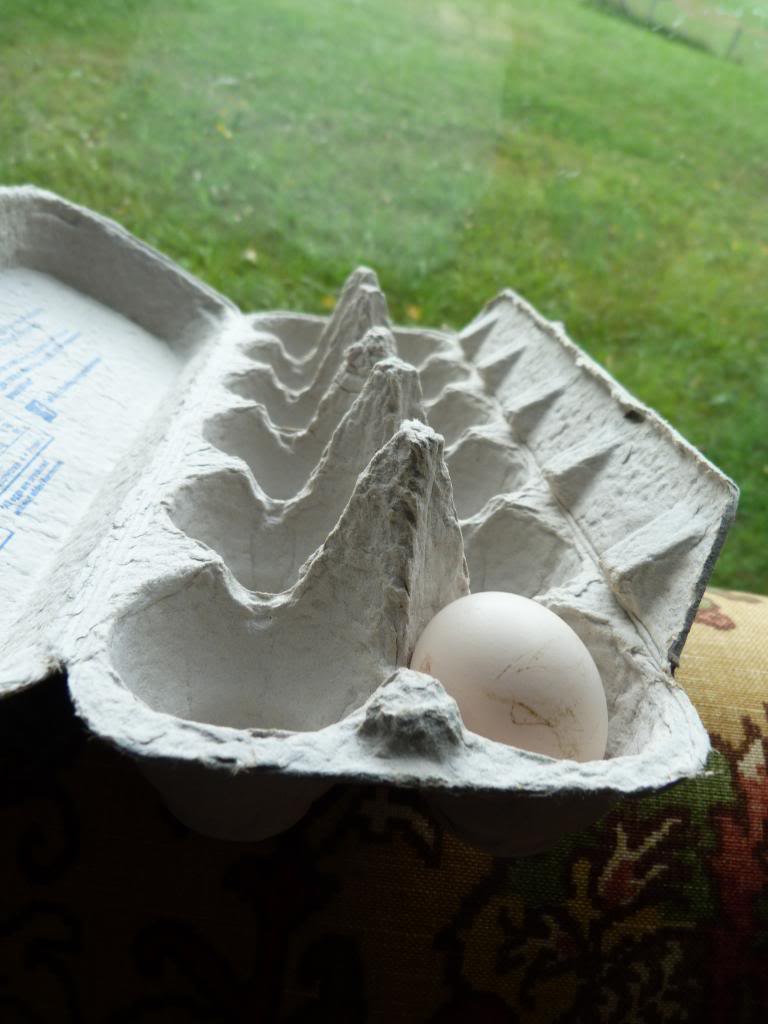 Well, I know EXACTLY WHO laid that egg. Out of the 16 chickens, 1 came running in the house while I was at the nest box. It was Phoebe, the Phoenix.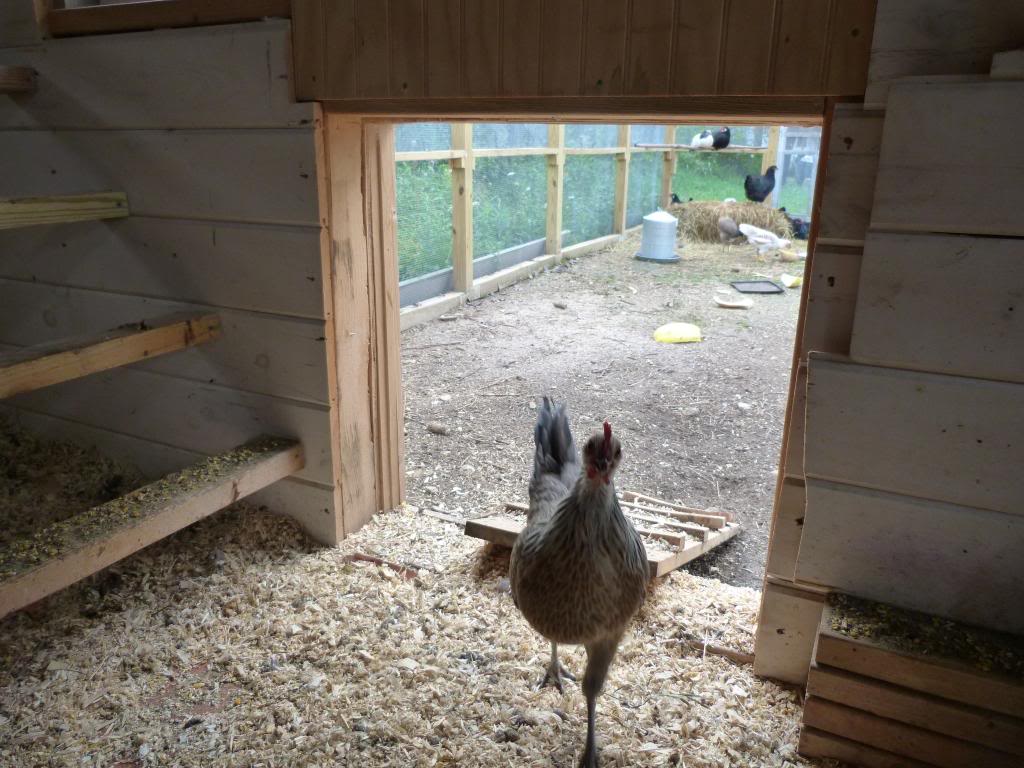 She jumped into the nest box.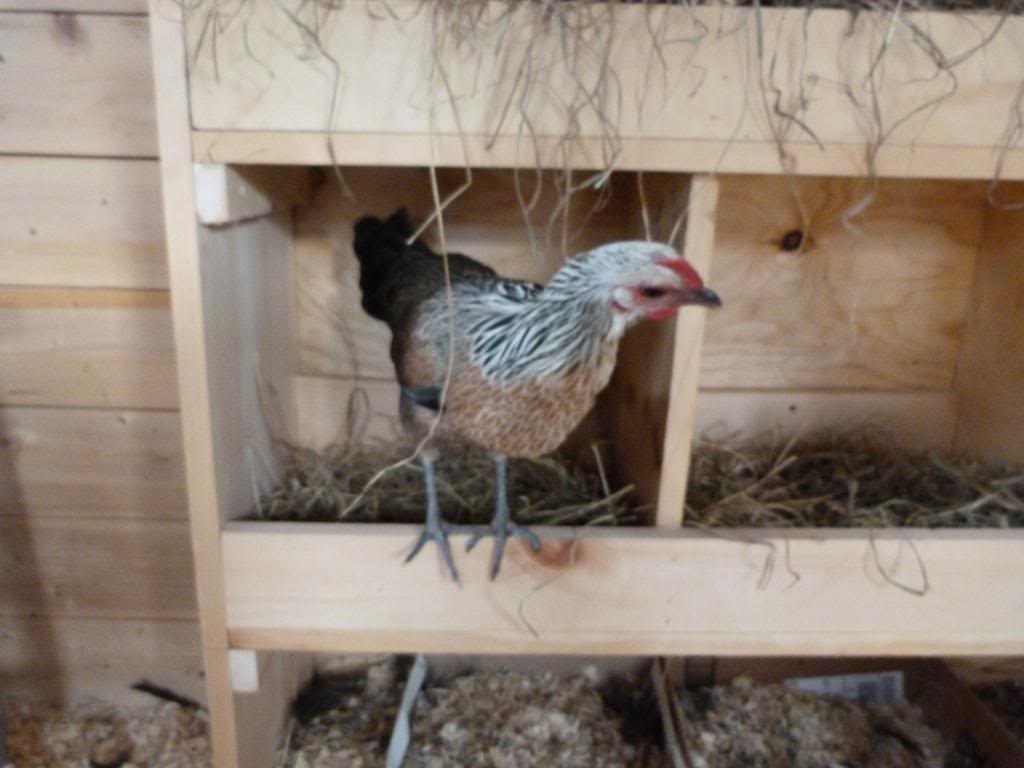 I knew what she was looking for.
"Gal, I took it."
Phoebe is a beautiful chicken.
She is one of the smallest birds I have, which is interesting since she is the FIRST to lay.
"Good things come in small packages."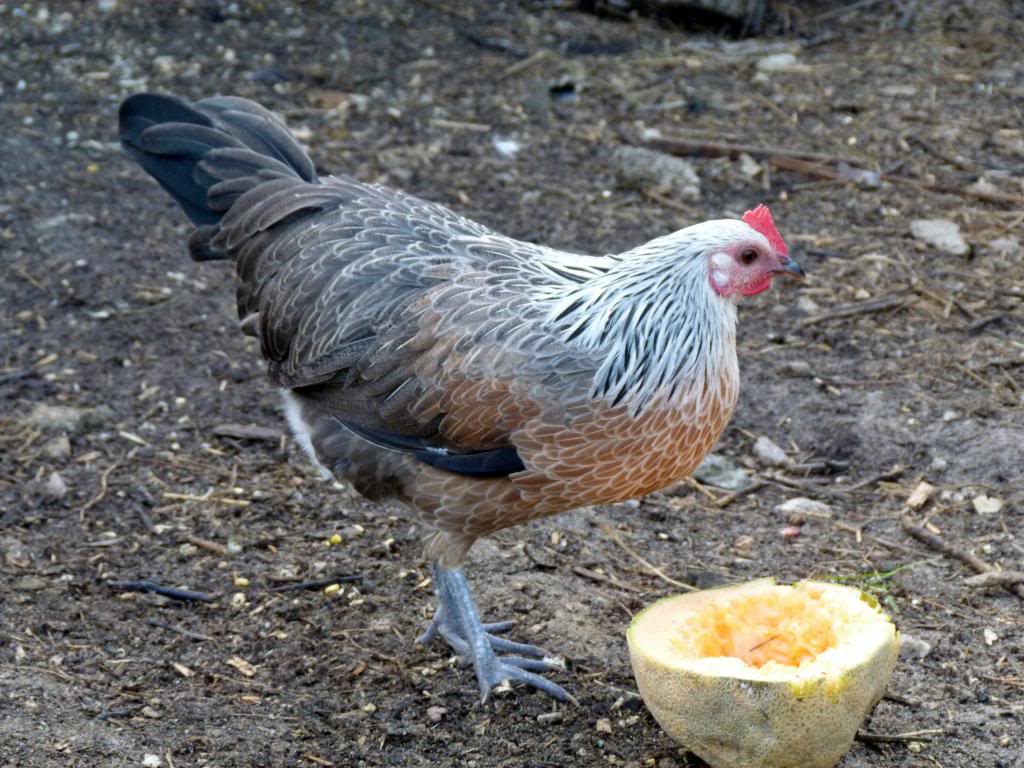 Isn't she beautiful?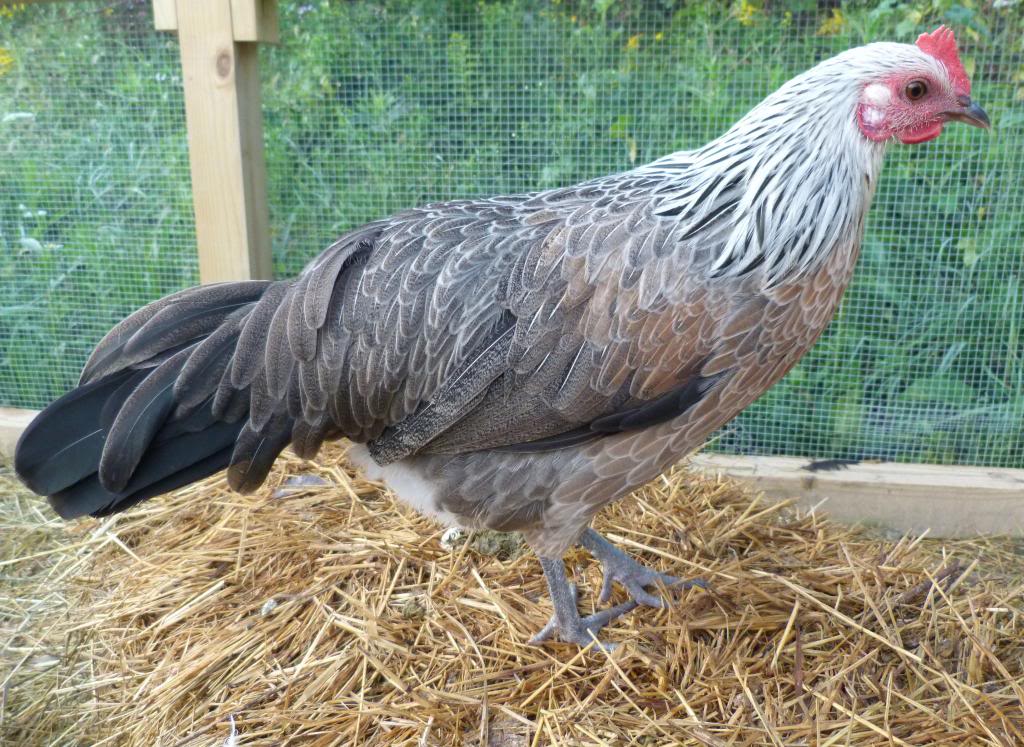 The male Phoenix chickens are the ones with the tail feathers that are incredibly long. This is a Japanese breed that is often seen in Japanese artwork, tapestries.So I don't have to wait any more. I have an egg. I have an egg.
Now, everyone has asked me if I am going to eat that egg.
The answer is no.
I intend to learn how to blow out the contents of the egg and save this egg forever.
Because that's the kind of farmer I am. A nutty one. Not much of one, I guess.
Eat our first egg? Never!
And now we are waiting to see if this guy is a rooster. He sure acts like one.
Not that I KNOW how a rooster acts, but he acts like the roosters in the cartoons. ("I say, I say, son….")Which is the source of my knowledge for many, many things.
This is when he or she was a chick. We thought he was masculine even back then.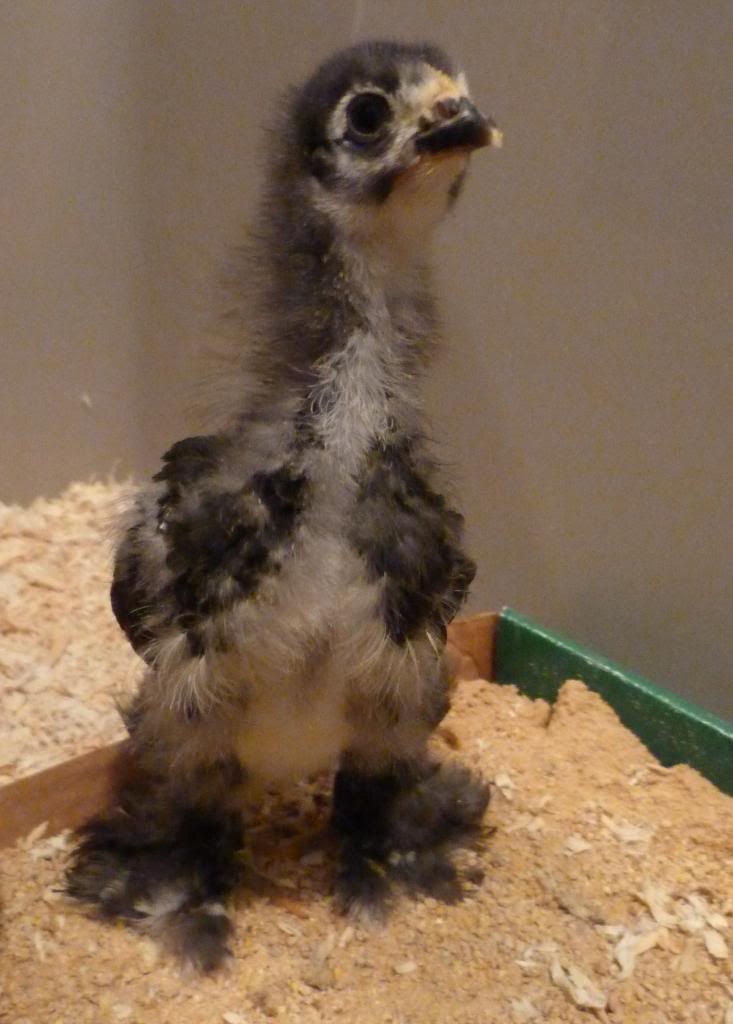 We've always called him or her "Mr. Koshie," in joyful anticipation of the day he crows.
However, I have to say, we have been proven wrong on two others we thought were roosters. One we named "Grandpa" and the other we named "Roo." They are definite hens. We changed "Roo" to "Rue," but "Grandpa" is still "Grandpa."
She was named after the Grandpa on the from the Munsters, whom she favored at the time.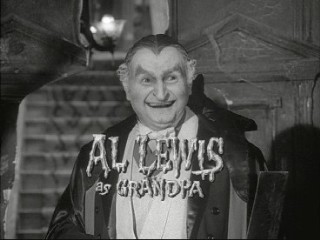 On to another waiting thing. It's garlic planting time! I put out some the other day. And. Now. I. Wait.For Spring!
maryjanesfarm still has some garlic in stock!
http://shop.maryjanesfarm.org/store/c/52-Garlic.aspx
Patience is a virtue, they say.Talk to me.
Until next time, Friends, savor the flavor of life!Lots of love, The City Farmgirl, Rebekah