I get so many inquiries about our Christmas Tree farm, I decided to do a post on it.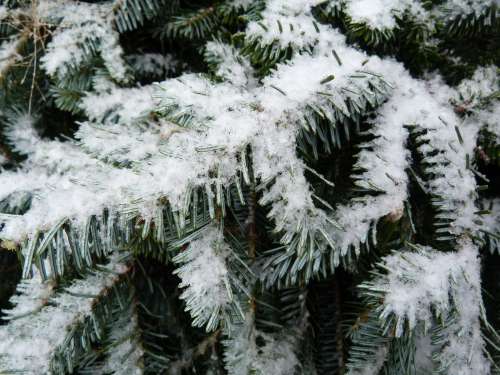 Seeing as how, you know, 'tis almost the season. But first, in other news:
"A STRONG COLD FRONT SWINGS ACROSS BY EARLY AFTERNOON WITH RAIN TRANSITIONING TO SNOW SHOWERS…AS ARCTIC AIR SURGES IN FROM THE NORTHWEST. WINDS FROM THE NORTHWEST WILL GUST AS HIGH AS 50 MPH TONIGHT. THE WINDS WILL DROP WIND CHILLS TO AS LOW AS ZERO TO FIVE BELOW OVERNIGHT."
The high tomorrow is in the teens, with wind chills in the negatives. Snow all night. ?? Hmmmm….

All the people in my farmhouse say, "BRING IT ON!"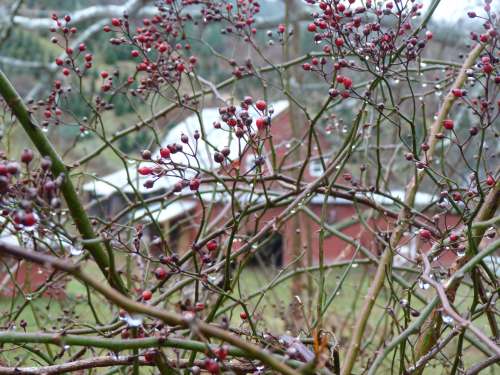 Back to trees. Right now, the few weeks before Thanksgiving, is a very busy and noisy time on a Christmas Tree Farm. Although trees require care and attention all year long, they require FAR less during the rest of the year, when 'tis NOT the season. That's when the time is spent hand trimming the trees, scouting for any pest problems, weed-eating and mowing. But now we're into the time I fondly call frantic fun!
Chain saws roaring, tree balers whizzing, trucks loaded and unloaded.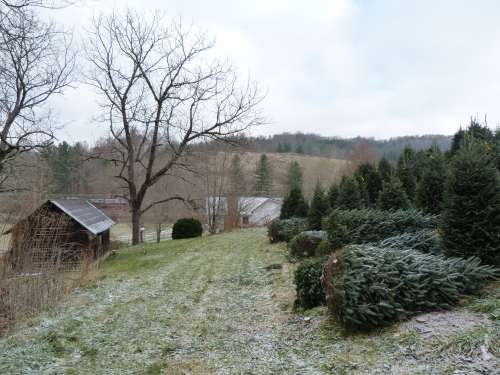 This is the back view of my "studio" – the old wash house. These trees were cut in the falling snow.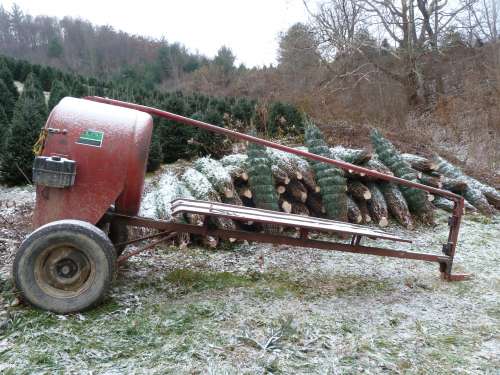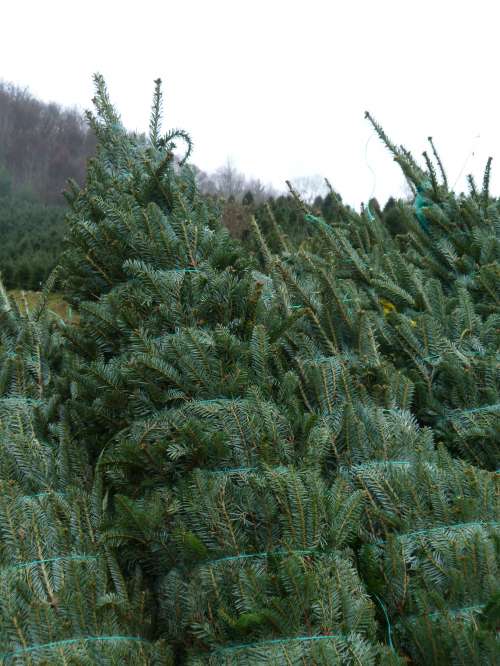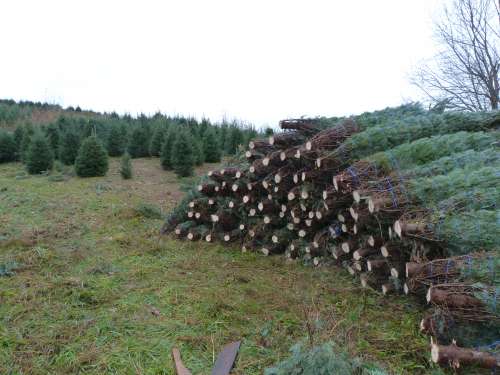 At our Farm the trees are trimmed for the last time months ago. We trim by hand, not using large machinery. If the trees were trimmed right before we cut them, like some farmers do, the branches are too choppy to suit us.  My husband and I are Christmas Tree aficionados from way back. We were each nuts about Christmas before we met each other. Then we met and became even crazier about the season. And now that we have a Christmas Tree Farm, whoa! Christmas carols all year long. We heart Christmas everything.
Our tree farm is all wholesale, no "chose and cut." As much as my husband and I LOVE the idea of a Christmas shop and hayrides and hot chocolate and visiting all day, we just don't have the time right now that it would take to do that. Maybe when we retire? I also wonder if I would enjoy Christmas MYSELF as much as I do now if I were working all the time in my backyard to create a wonderful Christmas experience for everybody else?
Anyway.
So…a large order comes in. Once we know when the 18-wheeler is coming, the plan is established. The trees from our farm are cut and prepped at the latest possible time, so the tree is the very freshest possible. Trees are cut and baled. And then temporarily staged in a cold, dark barn until they the truck arrives.This is an old barn that we haven't yet restored. One day! Maybe. If I find that money tree.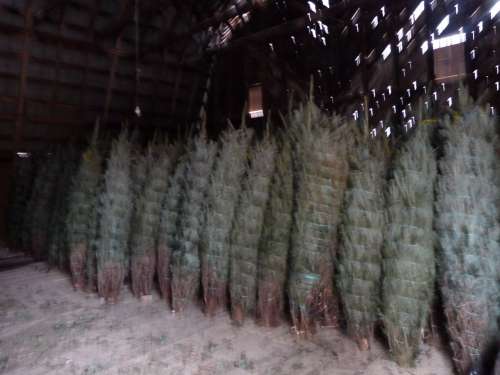 Our trees are Frasier Firs, the most fragrant.
It is one thing I LOVE about living on a tree farm. I get to smell Christmas all year long. Even in the summer when I am walking around the farm, I can SMELL Christmas.
It takes 8-10 years for a tree to reach a good height. Until then, we take the very best care of them that we can.
Christmas trees, an American renewable resource.
And now, for a little Horse Candy. It was 2 years ago, on 11/12/12, when I fell in love this horse. My Soul Horse. I know that he was supposed to come to me and here he is. Living it up. Now, things haven't turned out exactly like I dreamed they would. I still can't ride well and he's still too much for me, but we are what we are. Together. Teaching each other a thing or two about life.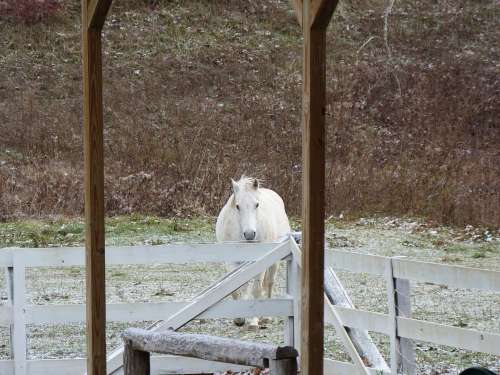 Now one more thing. One scary thing. There is one thing standing between me and my Christmas decorations in the attic. I went up there this morning to scope out my decorations and my heart stopped.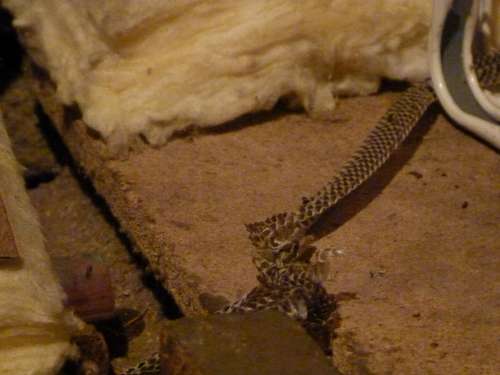 Now they are in my attic. In my Christmas ornament boxes? In my decorations? o.m.g. How will I ever decorate? I can't go up there any more. I surely can't bring snake infested boxes down. You know I can't stick my hand into a box of wrapped ornaments. This is bad. This very very bad.
In my last snake phobia post, I think the one where I had two snakes IN my house, Farmgirl Friend Nan said something wonderful in the comments. She wrote : "I'll keep praying for you, that you will have God's peace and ease around all creatures."

That touched me deeply. And it HELPED me. Not long after, I encountered a snake in some leaves and BEFORE I freaked out and did my snake scream and dance, I thought about Nan's words and her offering me up in prayer. And it helped me.
So now, may I ask a favor of you? Will each of you who reads these words do this for me? Say a prayer, wish, petition, intention…whatever you say or believe, say one on my behalf? Use whatever words. I need strength. I need peace and ease around these particular creatures. I MUST get over this snake phobia once and for all. I obviously can't get them out of my barn or house or yard. Or attic. I obviously will have to CO-EXIST. Because I ain't moving. And it doesn't look like they are either. And I really really really want to decorate for Christmas in a few weeks.

Until next time, Friends, savor the flavor of life!
Lots of love, The City Farmgirl, Rebekah