What is the definition of Farmgirl to you?
Ever since becoming the Ranch Farmgirl for MaryJanesFarm, I've had that question going through my mind.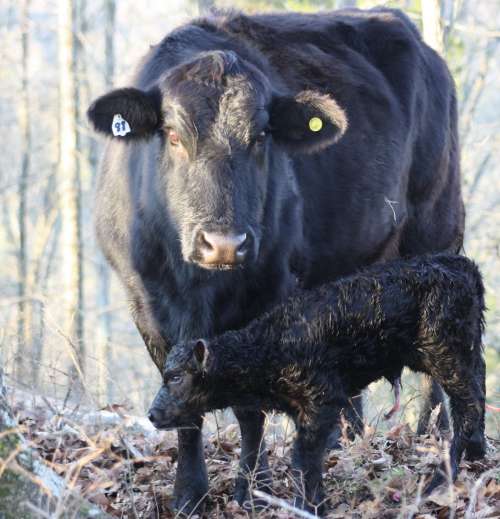 Is it eagerly awaiting the arrival of your first calf of the season – and then not being able to keep your eyes off of it once it's born?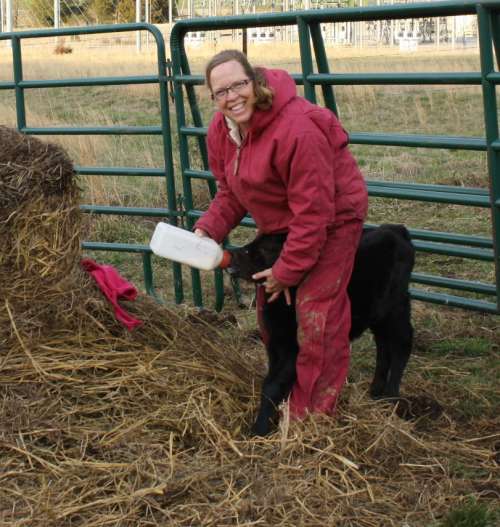 Is it worrying so much about a Momma Cow's lack of milk supply that you go out in freezing cold weather and stand in muck to give her baby a bottle of calf formula in order to give it a little extra boost? (And it probably wasn't necessary, but you were too worried to not do it.)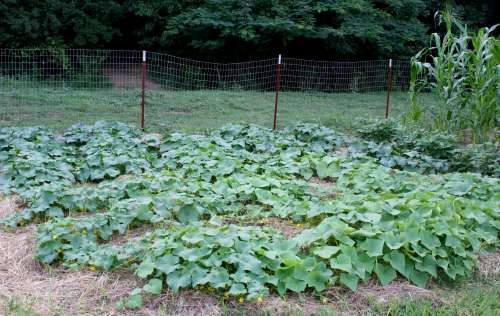 Is it spending time in the garden and suddenly realizing it is your favorite place in the world to be?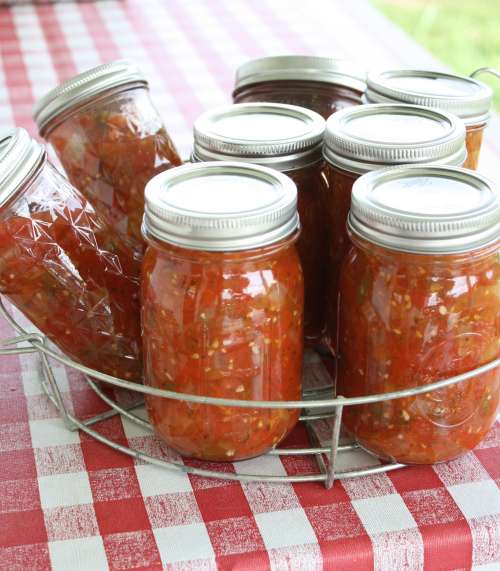 And then canning, freezing, and "putting up" every extra thing you have from your garden so your family has home grown food all winter?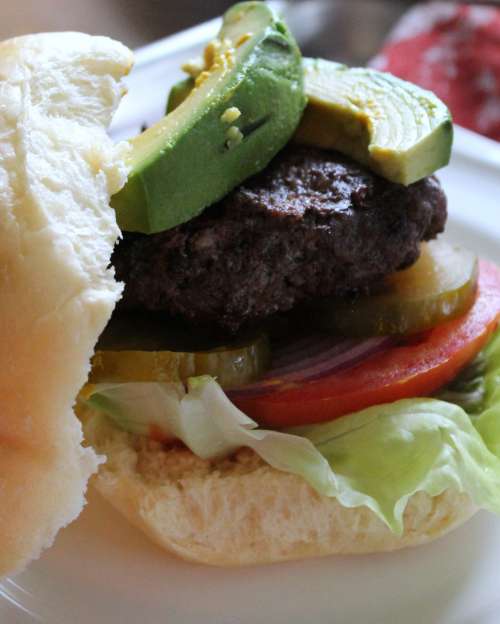 Is it raising your own beef so that you get to cook, eat and share that amazing meat with your family and friends?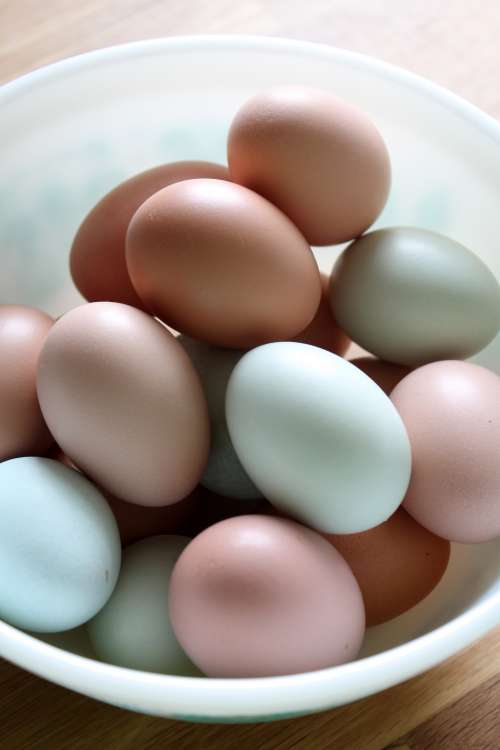 Is it fresh eggs that are not only beautifully colorful but the best eating things around?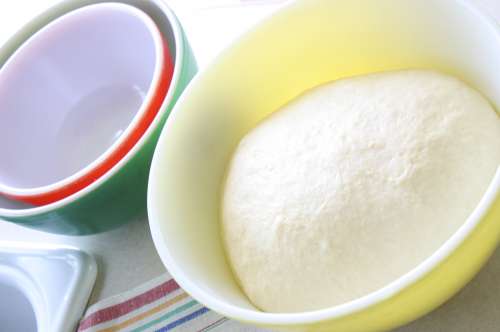 Is it the satisfaction of home-made bread dough that rises perfectly in your vintage pyrex bowls?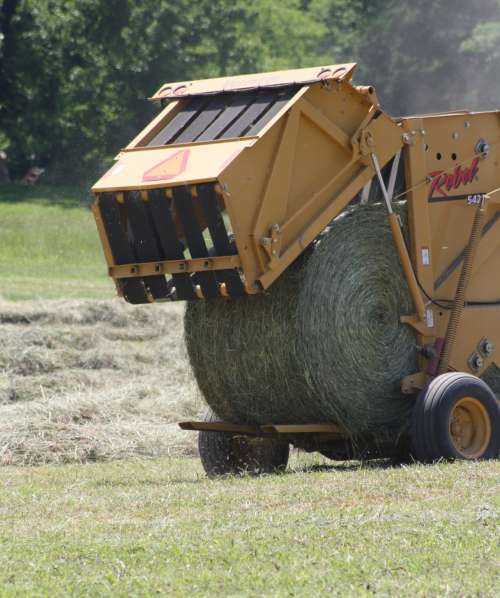 How about the excitement you feel when your beautiful round bales of hay come out of the baler?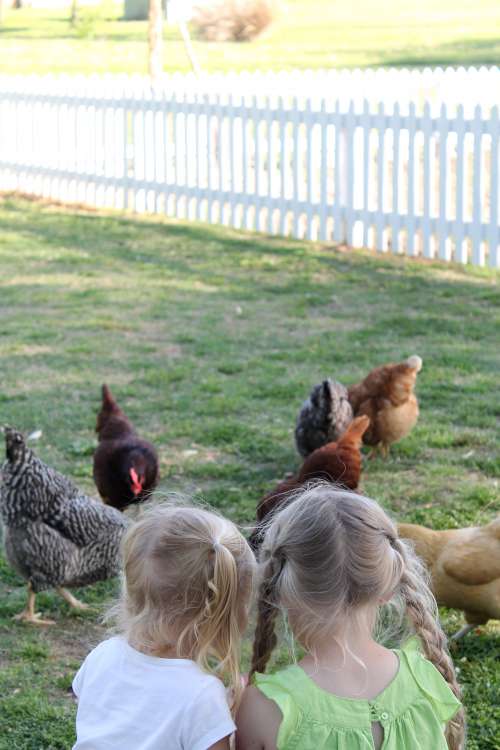 Is it watching your little grand-girls grow up in the country with chickens that are their best friends?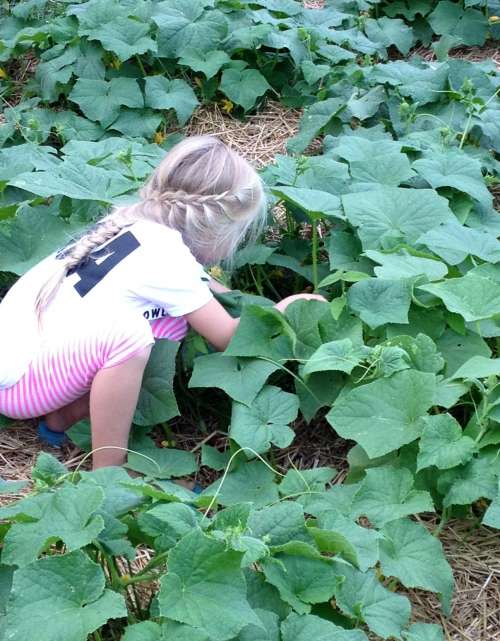 And watching those same little grand-girls working side by side with you in the garden?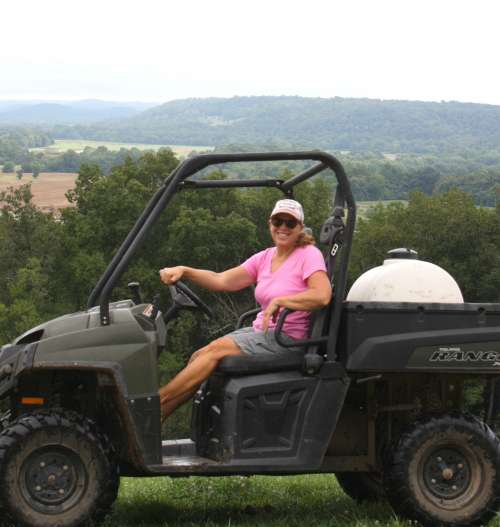 Is it appreciating your horse with four wheels almost as much as you appreciate your horse with four legs?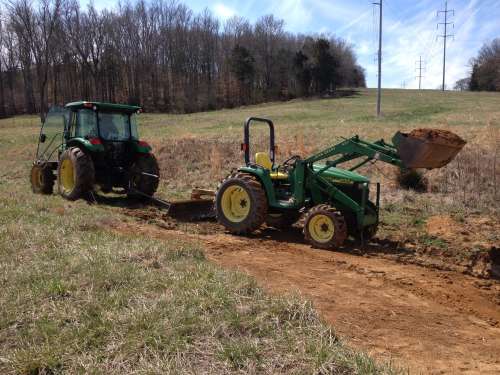 Is it loving John Deere so much, you have not one but two of them?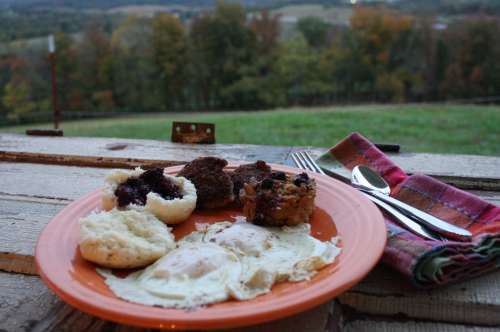 Is it cooking a huge breakfast from scratch every single morning… and then eating out on the porch with the view of the farm?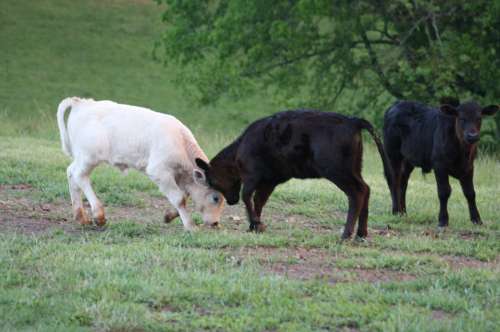 Is it the fact that you would rather watch your calves play than watch television any day?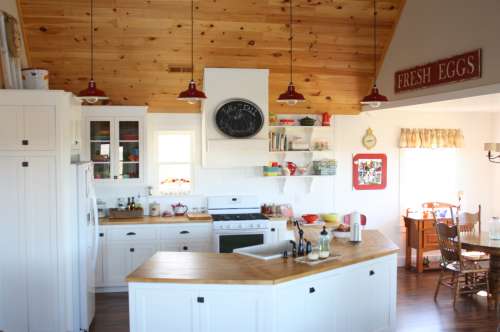 Maybe it's the realization that your favorite room in your new farmhouse is the kitchen?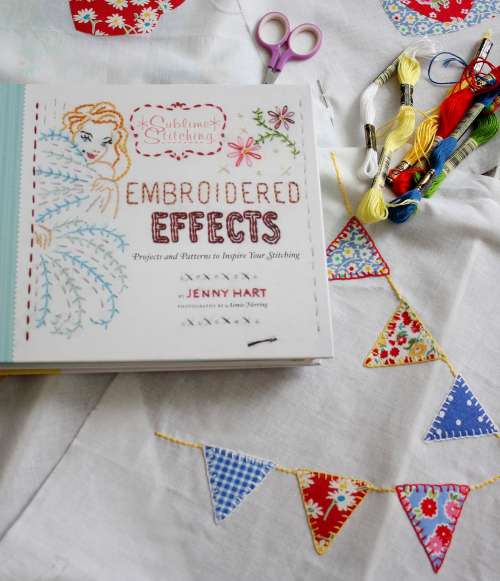 Is it loving the lost art of embroidery? Or quilting?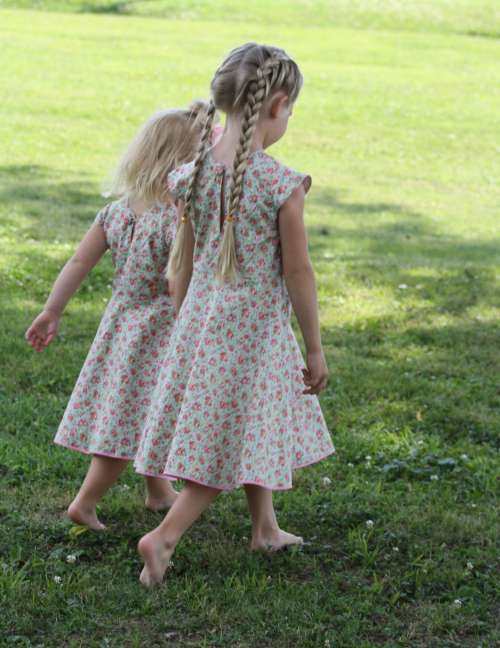 Or sewing simple country dresses for the favorite little girls in your life?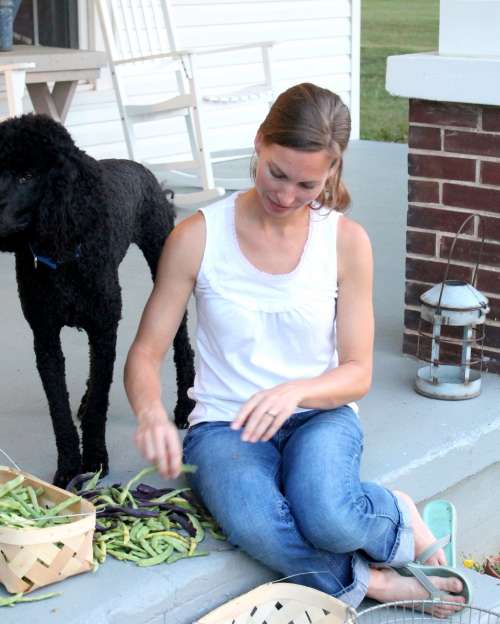 Is it having a grown daughter that lives right down the road and enjoys the same Farmgirl things you do?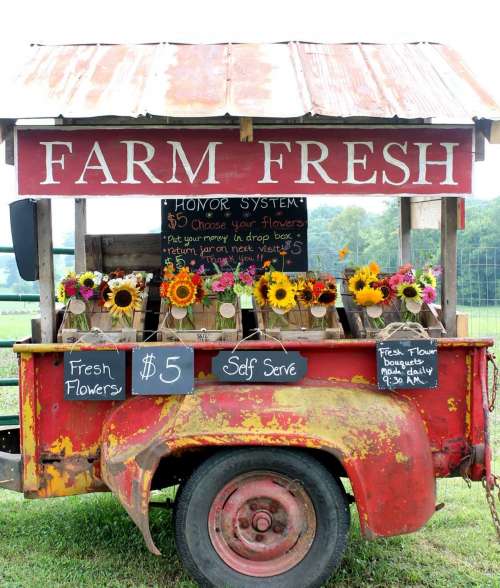 And, along with your Farmgirl daughter, growing heirloom cut flowers and selling them at your very own roadside flower stand?
Those are all things that I love and cherish on our Tennessee farm and the things that make me the Farmgirl that I am today.
I recently read an interview with our very favorite Farmgirl, MaryJane.  Her definition of Farmgirl is spot on perfect. What she said has stuck with me for days.
Here it is:
"I am the conduit for a language that had been archived, not erased, and not entirely forgotten, just mothballed. It's the language of women who once knew how to speak fluent 4H (home, hearth, hogs, and handmade). The name of the language had been forgotten so I gave it a name, Farmgirl. And in true-blue farmgirl fashion, I got rid of the space between farm and girl and brought them together again, made them one. And the very minute a woman hears it, Farmgirl, she's flooded with remembrance. Once the memory of it is triggered, it's a language we speak easily and fluently. We get it!"
 I feel inspired as the Ranch Farmgirl to share with you all the things that make me who I am, a true Farmgirl at heart. And I hope you will continue to share with me the things that make you a Farmgirl, regardless of where you live or what you do. I think it really is what is in our heart that makes us the Farmgirls we are.
I would love to hear what being a Farmgirl means to you.
Until our gravel roads cross again… so long.
Dori
P.S. When you hear from me again in two weeks I will be in New Mexico spending some time with my parents. Get ready for some true-blue ranching stories from my sweet little cowboy Daddy and Momma. That's them in the picture below!