It can't all be Peaches and Cream. Right?
There's a school of thought that says without the bad you wouldn't appreciate the good, without death you wouldn't appreciate life.
Me? I'd like to give it a go. No bad; no death. Would suit me. Everything wonderful all the time sounds pretty good to me. I wouldn't mind trying it and letting you know.
But no.
Farm life, like life anywhere and everywhere, is not perfect. And I'm having several problems here.
First, I don't talk religion or politics. Ever. Not over dinner; not at parties; certainly not on a blog. But, I'm making an exception to the rule because maybe some of you have dealt with this and can help. Have you ever lived somewhere where everyone there practiced the same branch of religion EXCEPT your family? Have you ever been the only one with different religious beliefs and practices? Have you been treated differently because you believed differently? I knew this was the case going into this area, but I didn't expect my daughter (6th grade) to feel the "you're different" vibe before we did. But, indeed, that has been the case at her school. Some negative things have been said to her about her religion.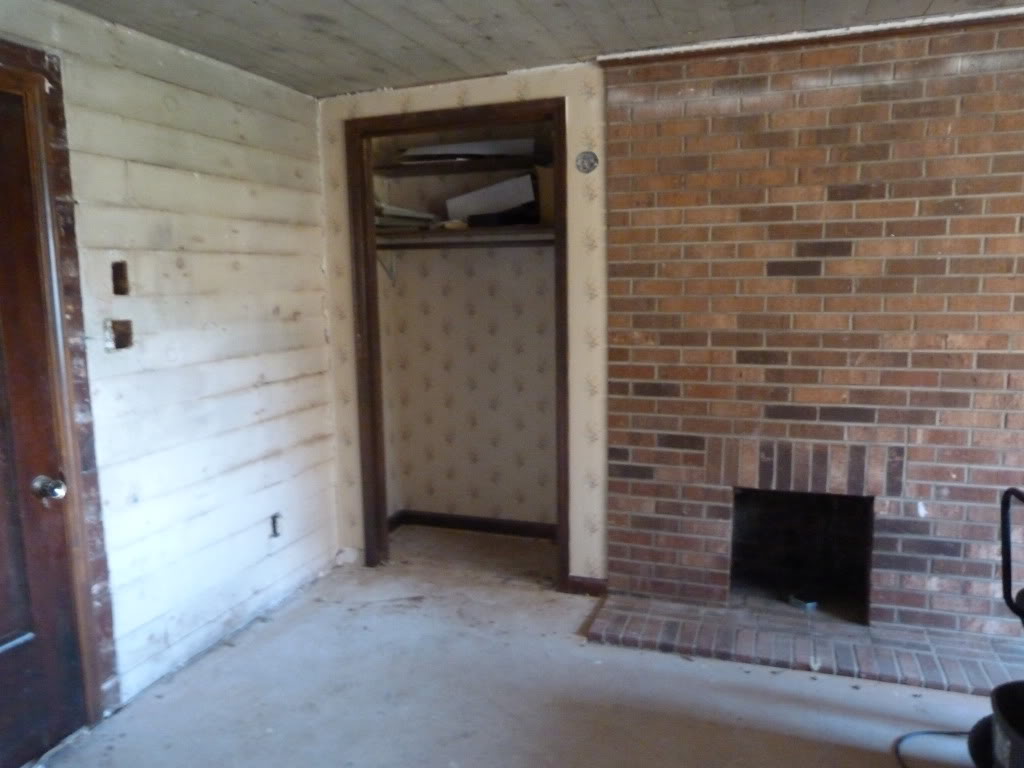 (thinking about going to get a fishing pole)
I have to say that her school has been phenomenal in addressing the issue. I told my husband that I thought we should return any and all negativity with LOVE. PURE LOVE. Because we really do love this place and the people who live here. And because, I think, for the most part, the negativity is based on their unknowing. But if you just show LOVE and more LOVE. How can folks not eventually come around and believe you're a-okay, even if your beliefs are different? How can they not come around and LOVE you right back? Yep, I say LOVE 'EM and NICE 'EM.
And then there's another Not Peaches And Cream Situation. In the form of a person. Yes, a person is taking the PEACEFUL out of my envisioned peaceful farm life. You see, there is a man who thinks he still lives on our farm. We are told that he used to work on farms in the area, including ours, until alcohol and drugs and confused thinking took over his life. Then, somehow, he was placed in a trailer on our farm to live a basically hidden and drunken life. He was eventually evicted and the trailer was removed before we bought the farm. He was moved to a place 15 miles from here, we are told. And yet he comes here, apparently drunk and confused, and thinks he still lives here. He scares me. I've dealt with a lot of people like him throughout the years, as clients and as defendants. So bleh. Not peaches and cream. It is quite undelightful to be sitting under my delightful maple tree in front of my delightful farmhouse and have to deal with that. We have had to install a locked gate across our driveway to keep him out. THe first time we met him, he was laying in our yard, smoking a cigarette, wearing a Russian fur hat on a hot day. My husband was mowing the lawn and hello! He said he lived here. When the police arrived, he ran and hid in the Christmas trees behind the house. Undelightful. Any suggestions welcomed.
What else have I been up to? Well, you know my affinity for that orange shag carpet? Well, hubby talked me into ripping it up. Wow, I'm glad he did. You would not have believed the yuckiness under that carpet. I didn't. 40 years of dirt. Stinky dirt. We were having a very difficult time getting the funky smells out of the house. That orange carpet turned out to be the source of some of that smell.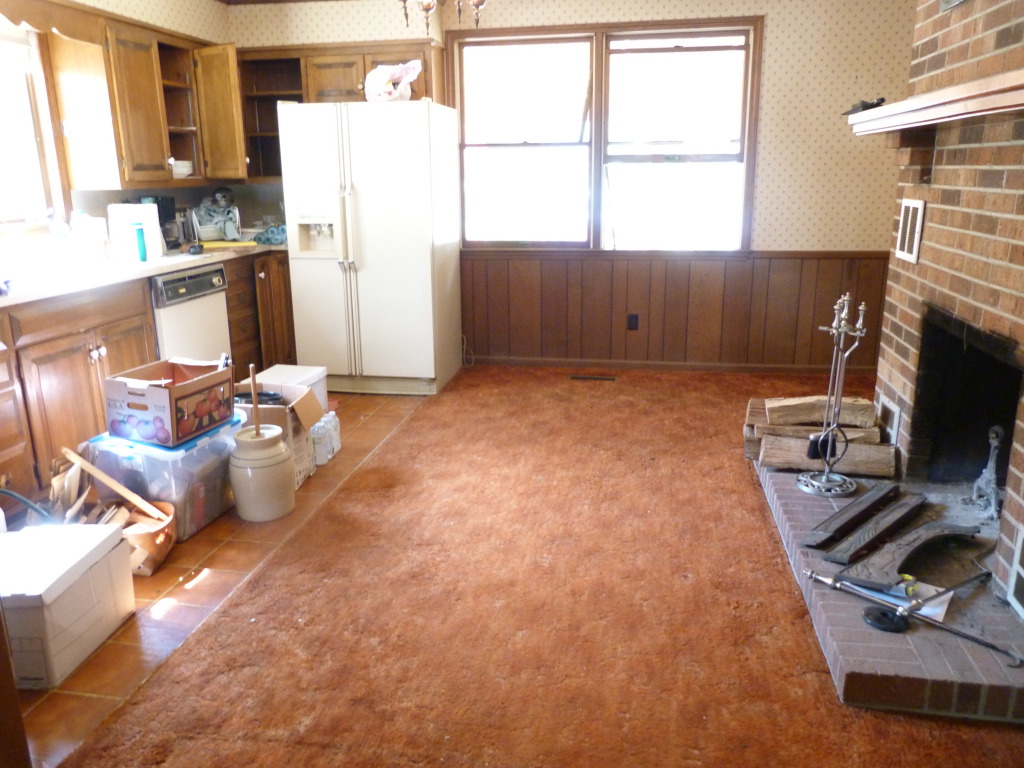 We also ripped up the linoleum in the kitchen. And I can't seem to scrape up the paper backing from the vinyl flooring and under the carpet was not hard-wood floors, but plywood. So, this is what I have for a while.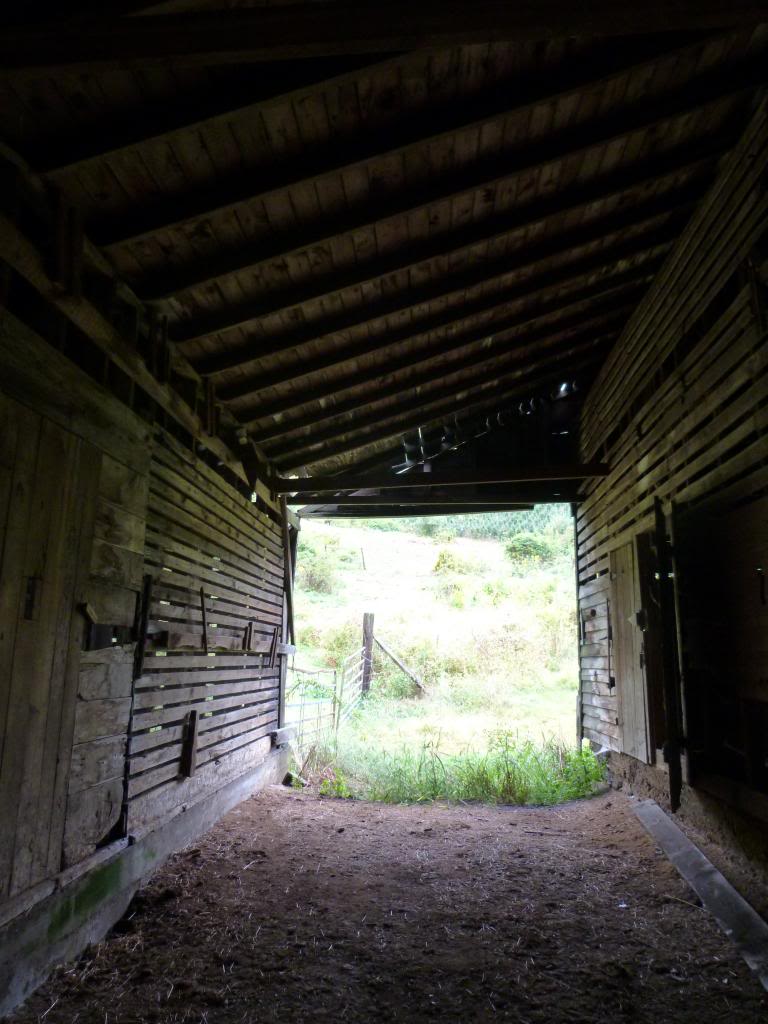 Oh my!
I am thinking about painting it for now. I can't decide what color. Black? White? Brown? RED??
Now, I should intersperse hunky-dory-ness with these issues, shouldn't I? Okay, for some honky-dory. Here's some HUGE honky-dory. Do you see this gorgeous creature?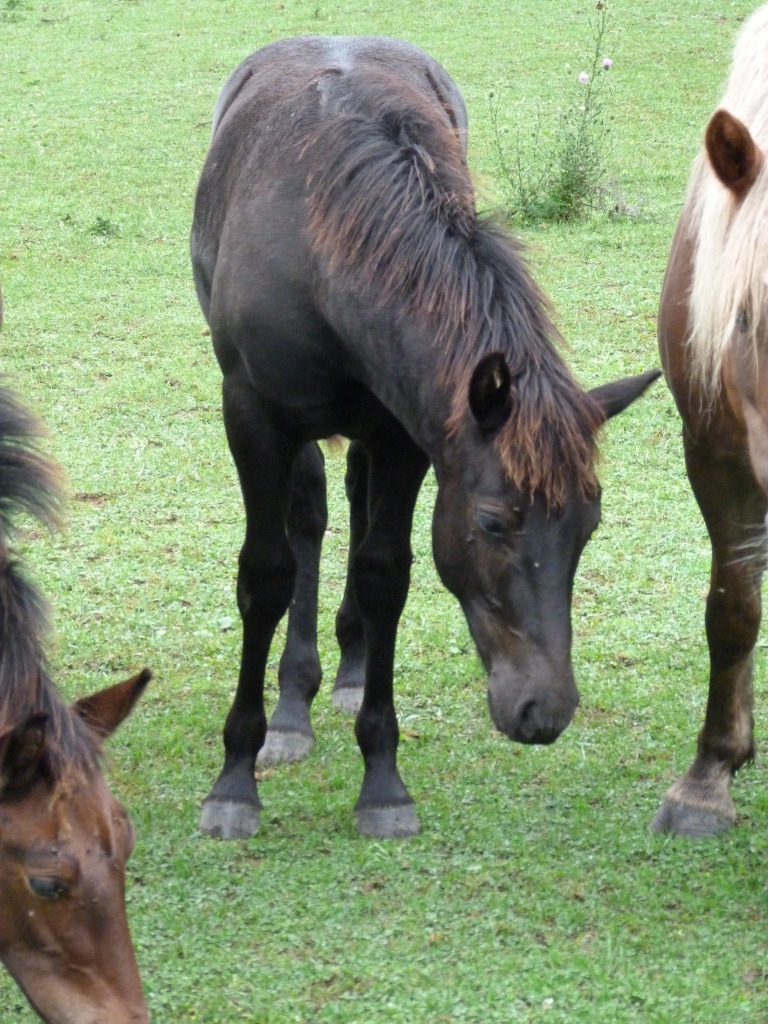 (flies driving the horses crazy. any way to help with that?)
He was born on our farm before the farm was ours. I've had my eye on him since day one. His mane is red tipped from the sun.
And he still lives here with his Mom, along with another mare and another colt. Well, we have fallen madly in love with him. He has been "mountain raised" and wouldn't let us near him when we moved here. But, he slowly allowed my daughter to touch him and pet him, and now he even lets me. I finally asked (begged) the owner if he would sell that little guy to us, and the owner has agreed! Our first horse. No, don't try to talk any sense into me. There's no hope on this one. Love is love.
Now the weather here is fabulous. There's no denying that autumn is right around the corner. The other morning I smelled wood-smoke when I took my daughter to school. Someone has their first fire of the season. In September? WOW! I love it! There's a crispness in the air. A few leaves have begun to change. I love it here. I finally have a place that feels like HOME to me.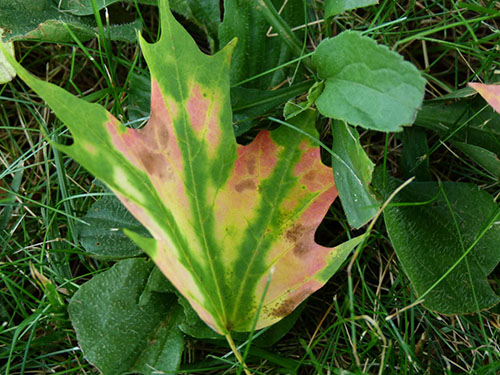 And then I talk to the chimney guy.
Bad news. The fireplaces cannot be used. Remember how I pictured having Thanksgiving Dinner in the dining room, with a fire roaring in the fireplace? No can do. Remember how I saw myself baking cookies in the kitchen with a fire burning close by in that brick fireplace? No can do. Remember how I imagined myself playing Christmas carols at the old piano in the living room, with a cozy fire going in the fireplace. Not. How about how I visualized my hubby and I snuggling close together, clinking wine glasses and smooching in front of the fire? A dream of the past.
None of our fireplaces are operative. None are appropriate for a liner because of the way they are constructed. Poor chimney guy. I just about cried on him. That's horrible news for me. Out in the country, living in the mountains, with 8 fireplaces, and I can't use any of them? That hurts. I'm brain storming big time.
Okay, forget about the rest of the problems. They'll work themselves out eventually I'm sure. There's just so much to love here.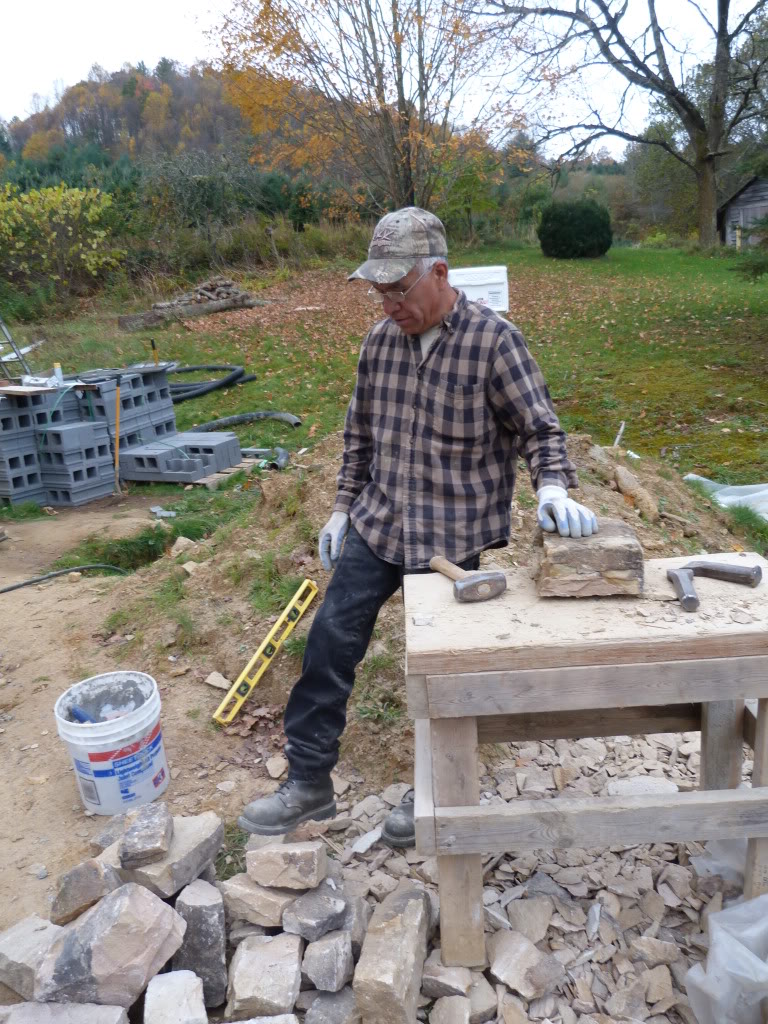 This is what I get to see every day. No, not my barns (mine are in disrepair). These are my neighbor's. What a  beautiful sight.
And here is a farm up the road from me.
I took this picture on my way to the AWESOME farmer's market on foggy Saturday morning.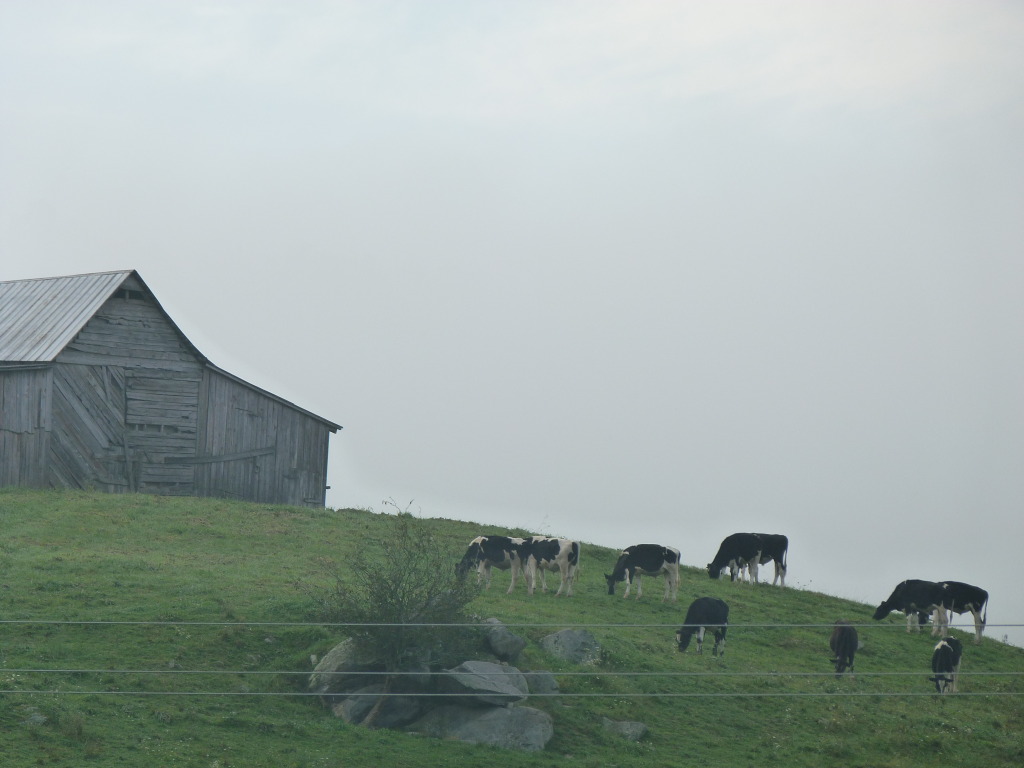 And here is what was happening on a farm down the road from me earlier today.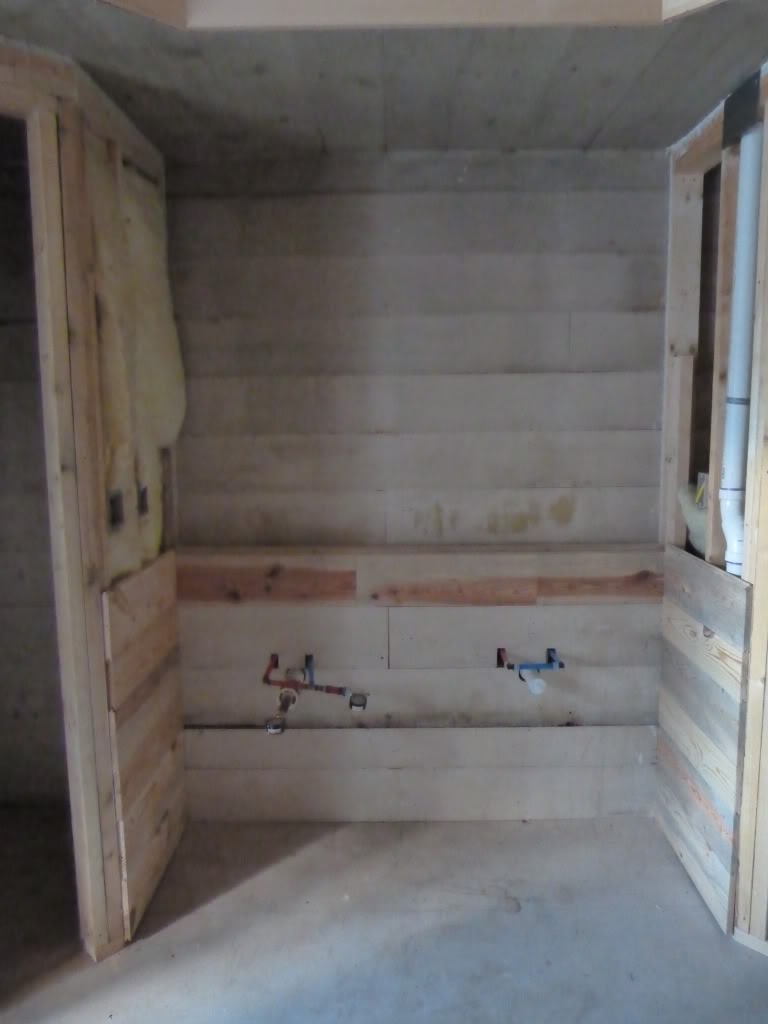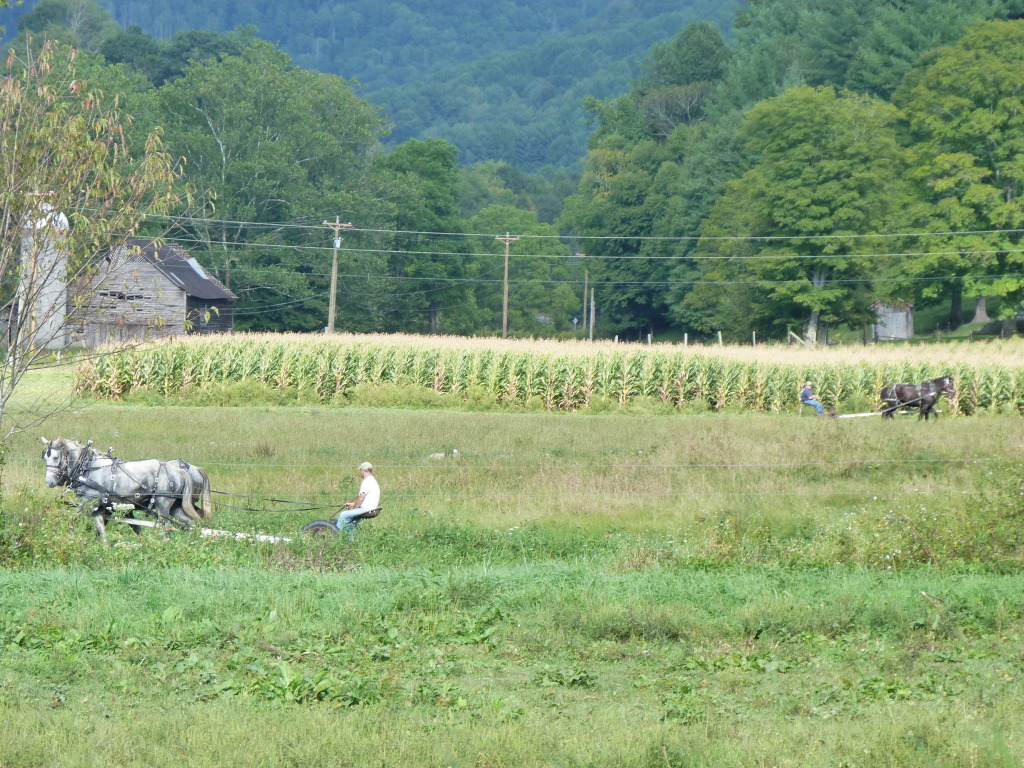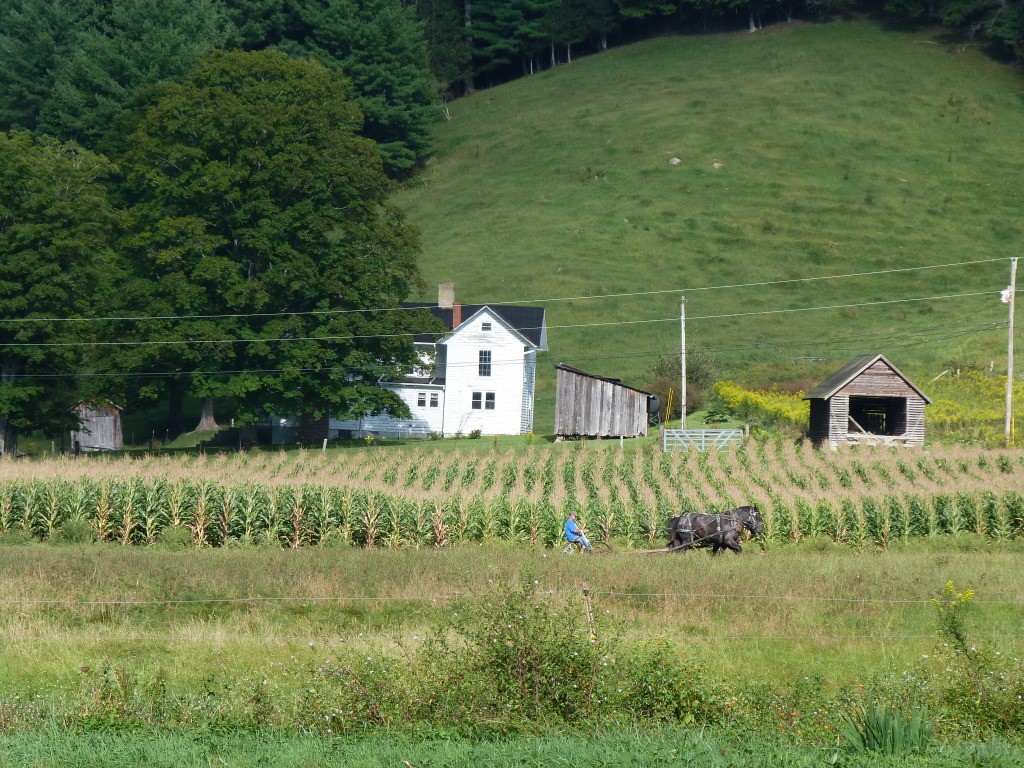 Cutting hay with horses!! I have NEVER EVER in my whole, entire 49 years seen anything like this. It brought tears to my eyes. Wonderful.
And here's the view from my upper pasture.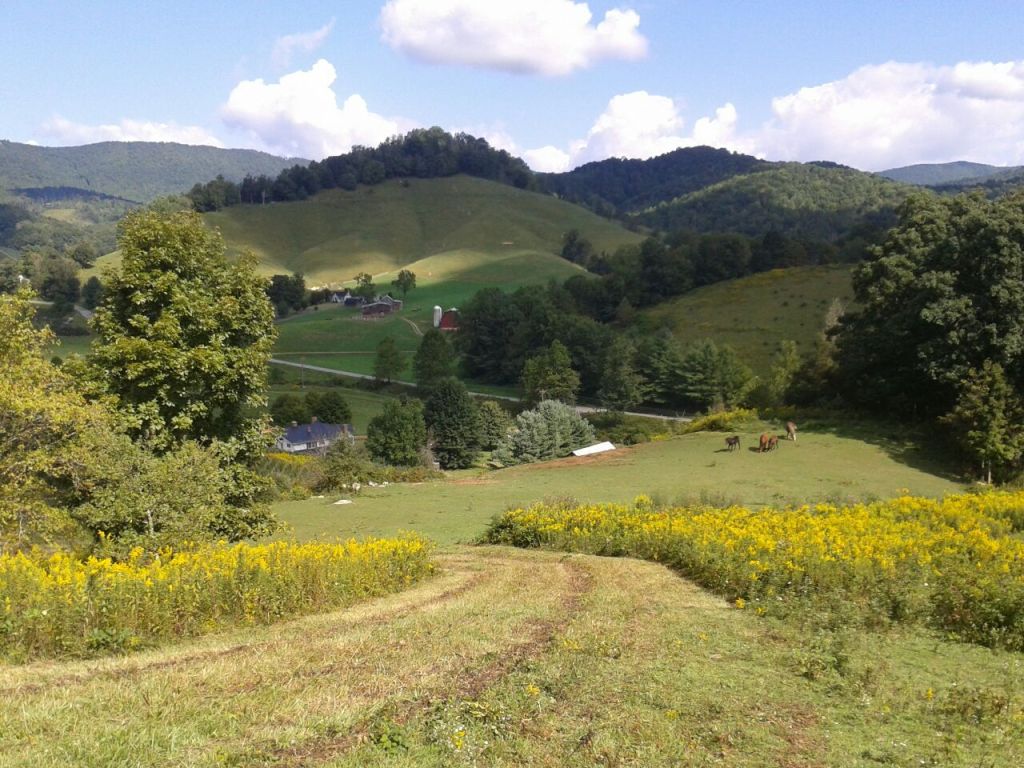 (you can see the four horses in the pasture that live on our farm…our soon-to-be little black colt with a sun-bleached mane is there with his mom.)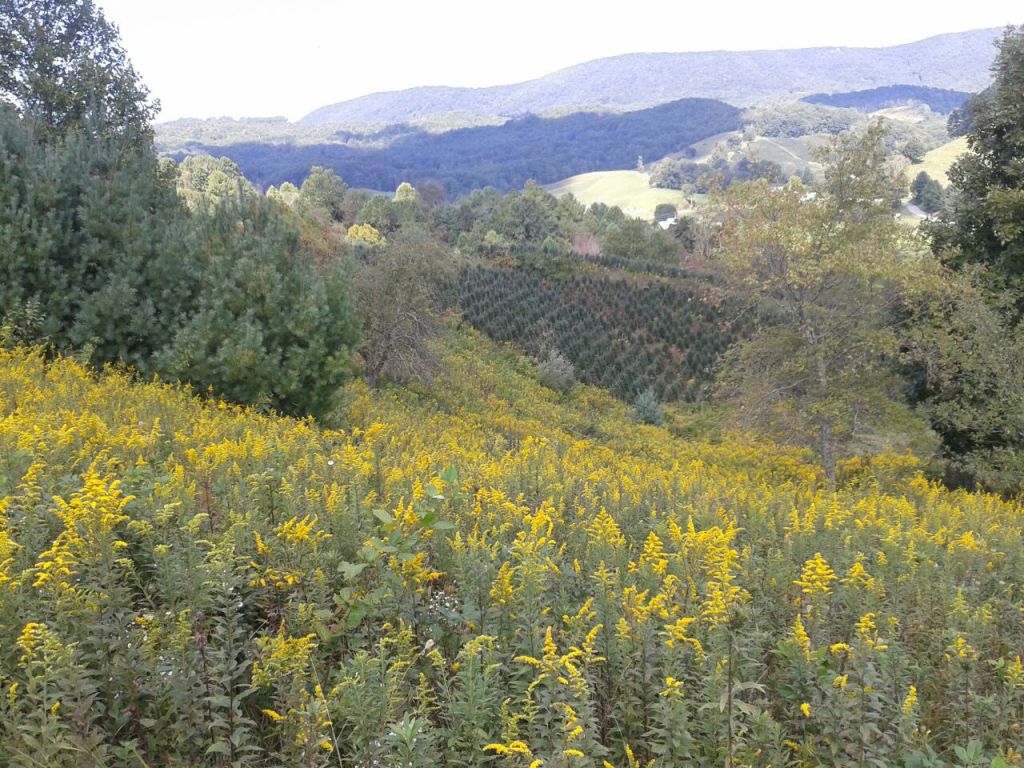 Hey, who needs peaches and cream? I'm good.
I'm about to need an ATV, as you can see from these hills! Any suggestions? Favorite brands, models?
OXO OXO to you all! You are lovely and wonderful and supportive and sweet! I love you all! Thank you so much for everything! You help me keep it together!
Until next time, Friends, savor the flavor of life!
Lots of love, The City Farmgirl, Rebekah