A friend sent me an email the other day, "I'd be embarrassed to be you. You only have 87 friends! LOL"
LOL? I'm not L-ing OL. That's all I need. One more thing to be self-concious about. It's a good thing she informed me because I had no idea I was hurting on Facebook. 87 friends sounded like a lot to me. But no. My bubble is burst!
It is in that spirit that I beg you to be my Facebook friend. Won't you "friend" me? Here I am:
I didn't "get" Facebook for a long time. But now I do. And I LIKE it! I enjoy reading every body else's posts and "liking" or commenting. I'm going to start doing better in posting things myself. I've just not been very Facebook-savvy.
What about you? Are you a Face-booker? How do you use Facebook? What kinds of things do you talk about? What kinds of things do you enjoy reading about?
Something I like about Facebook is that we are not anonymous to each other. I see your picture and your name. You see mine. It is unlike other interactions online, where we are just a "username" to each other. With Facebook, we get to know each other. We see a glimpse of each other's lives.
The other day I mentioned that I was going to "do Facebook better" to an acquaintance. She urged me not to. "Facebook is evil," she said. With a straight face. "Evil?" I had to laugh. "No! Don't laugh! Facebook is repsonsible for ripping apart marriages. People go on there and find old lovers and the next thing you know, they're leaving their marriages." And then she told me a story about a guy she went to high school with who that had recently happened to, "…just like that, his wife up and left him because of Facebook."
"Facebook is responsible? You didn't just say that, did you?" I was still laughing. Sorry. This is yet another one of my soapboxes: when are we going to make people accept responsibility for their actions? Facebook is not the problem.
When I mentioned Facebook to another friend, she asked me if I had heard about the studies that show that Facebook makes people depressed. So I looked that up. Yes, indeed, several studies have shown that when all we see is the upside of everyone else's life, as we do on Facebook, we have a tendency to think their lives are better than ours (where we see and feel both the ups and downs).
[Here are a couple of different articles:
I don't know. I think I'm okay with that. Maybe the thing might be to just pay attention and see how you feel when you're on Facebook. Do you feel good? Or, do you feel crummy? Take an inventory with that, just like we do with everything else. If it feels crummy, quit doing it.
If it weren't for Facebook, I wouldn't have known about this video, posted by one of my 87 friends…
Watching that, well, I don't feel crummy.
Another friend posted this picture. I mean, this is funny! Doesn't make me feel crummy at all. The moose with beer bottles…makes me laugh.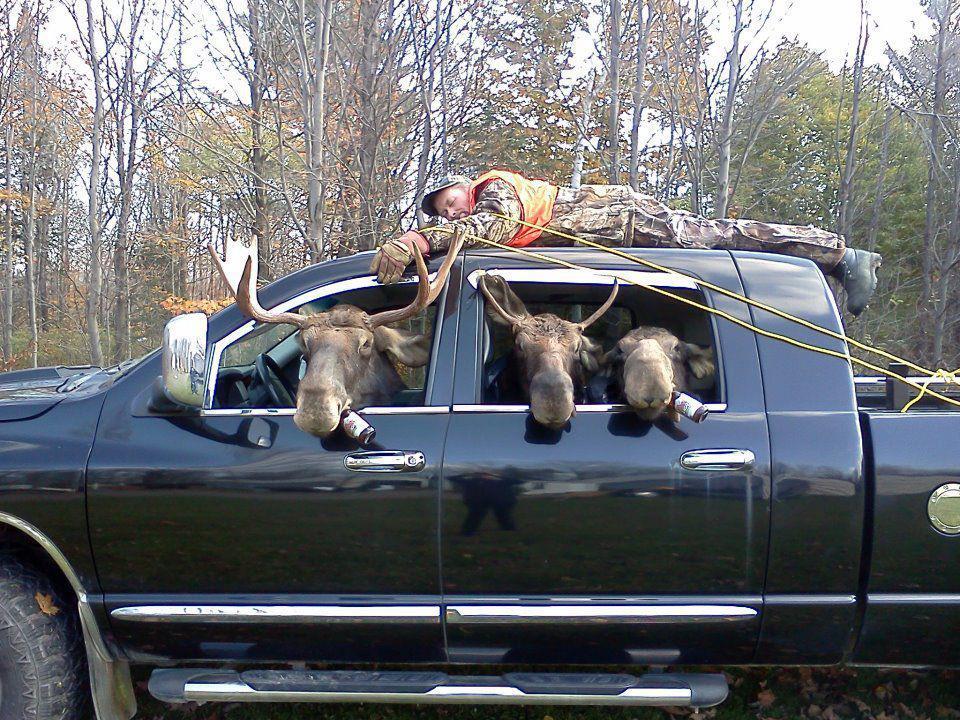 And seeing this doesn't make me feel crummy either. One of my 87 friends on Facebook, Ginny, posted a picture of the most beautiful horse I have ever seen in my life.
Now, you might remember that I am not much of a horse person. They scare the daylights out of me. But, Y'all. I saw this horse and my heart did a flip. It's called a Gypsy Vanner. Holy Smokes. Swoon. May I please have him?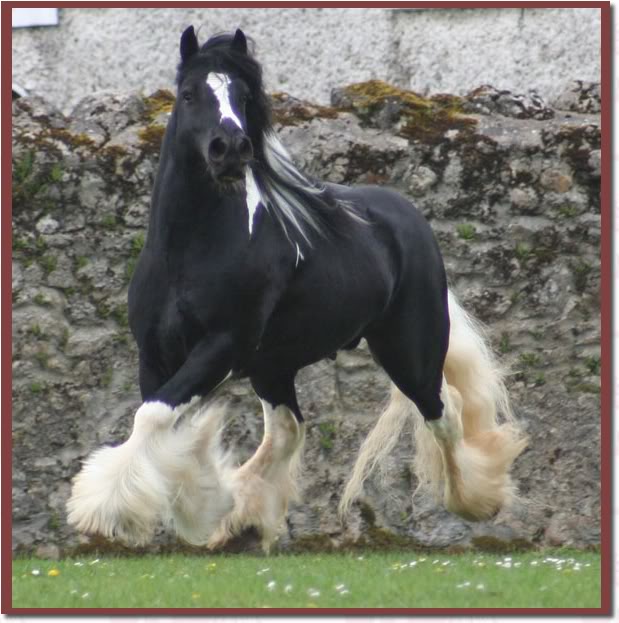 What do you think?!?!
Here's a few more pictures of this amazing breed.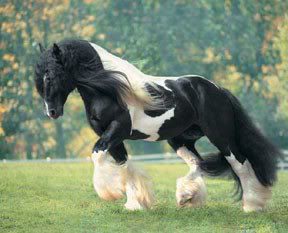 Funny that the horse theme is coming at me from all directions. When I turned on my computer today and see the Yahoo article about an urban cowboy in Atlanta.
Here's the article
and the picture that went along with it.

I pictured ME, on a Gypsy Vanner, riding along beside traffic.
Which led me to look up how much they cost.
Now, I have never, ever shopped for a horse before, so I don't know how much one costs. But these guys are so expensive that I realized that I'd probably never have one. The least expensive trained one I saw was $18,000. Is that a lot for a horse?
I might be riding a goat down the roads of Atlanta instead. I've seen them listed in Craigslist for $25. Yes, I see it now, "Urban GoatGirl gets to work riding her goat through Atlanta traffic."
I'll make sure to keep you posted on Facebook!
Many of you have asked about the Sweet Dreams Kenyan Orphans Project.
Guess what? We have exceeded our goal by a long shot! Thank you to everyone who made this project soar! Your generosity humbles me.
Don't forget to leave a comment about what YOU think of Facebook!
Until next time, Friends, savor the flavor of life!
Lots of love, The City Farmgirl/Goatgirl, Rebekah