It is that time of year. Orange and black. Skeletons. Candy corns. Witches. Goblins. And ghosts. Or "haints" as the some old-timer southerners call them.
You scared of ghosts? No me. "I ain't scared of no haints." Ain't. Haint.
But you know what has always kinda scared me? I mean besides snakes. Ouija Boards. It seems like at every slumber party I went to as a kid, somebody brought out an Ouija Board. And I just never knew for sure. Was somebody moving it? Or was it a SPIRIT? Creepy. Did you have one as a kid? Leave a comment and let us know what you think about the Ouija.
So, I ain't scared of no ghosts. Or cemeteries. I will pull in and take photos when I see a particularly interesting one. (If hubs isn't with me, that is.)
Look at this one, with a view of Cold Mountain in North Carolina.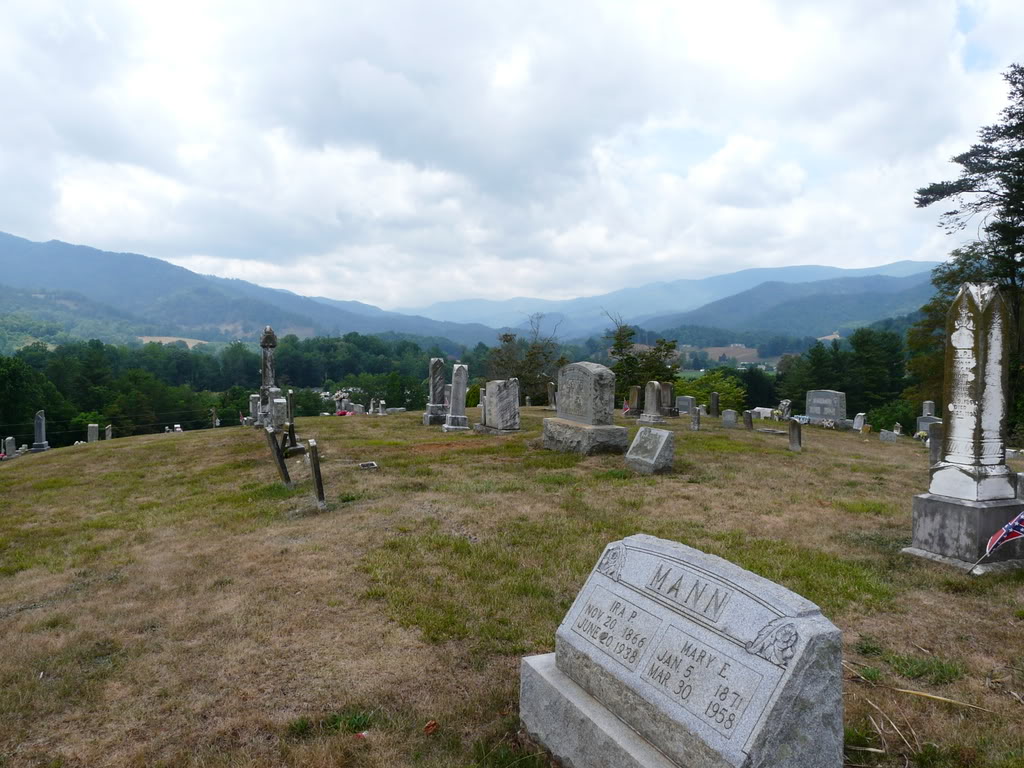 Or this one, in Cherokee County, Georgia.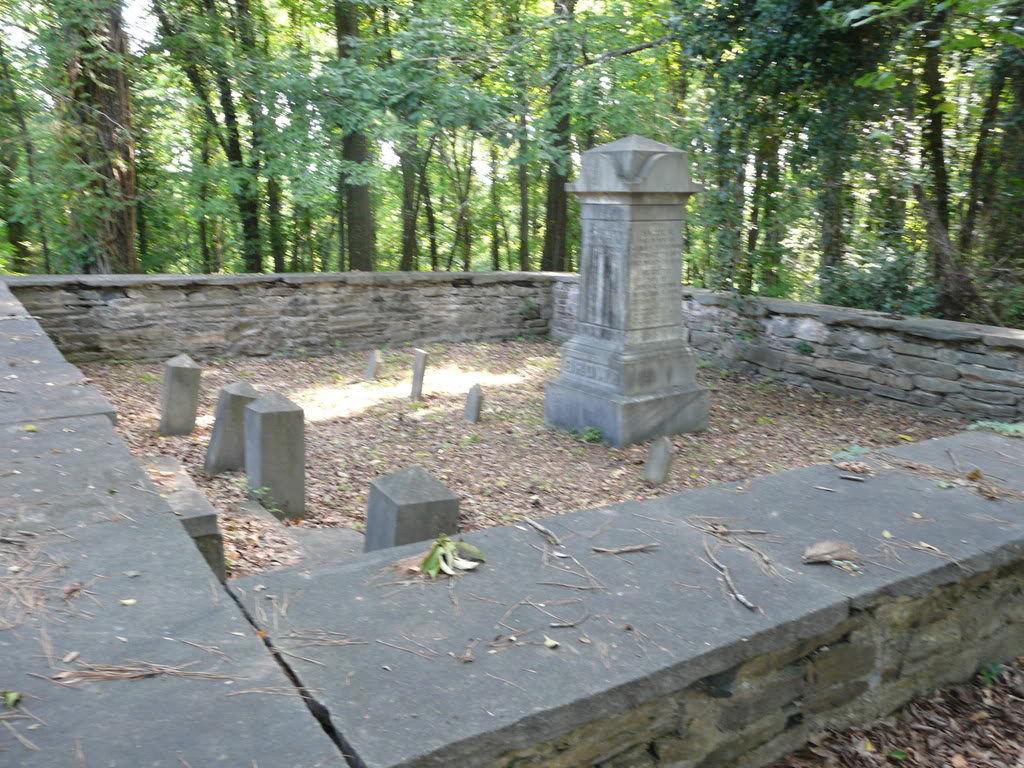 But there is a "haint tale" that scared me when I was a kid. The one about the PigMan.
I grew up on a dead-end street in small-town America. At the end of the street were woods and at the end of the woods was a swamp. An older girl in our neighborhood named Norlydia must have delighted in scaring/scarring all us younger kids in the area. On summer nights when we were out late, she would gather  the younger kids under the street lights on the street and scare us to death with her tales about the PigMan. This PigMan lived in the swamp at the end of our street. He hunted and ate children at night. She described his face and teeth, his feet and hands. His yellow eyes! I can still see the picture in my mind of the PigMan she described. (You know those pictures of the devil they put in Sunday School books for kids? Or used to. You know, the red horns and pitchfork? I think those pictures were the basis for my vision of the PigMan. Yes, combine Satan with an evil looking Porky Pig and you've got it.) And okay, here's the lame truth. To this day I would not walk down that street, through those woods, and to that swamp at night. No way; not going to happen; not even if you double-dared me. (Of course, I'm also afraid of snakes and other REAL  things that go bump in the night.)
Now that I think about it, my gargoyle kind of looks like the PigMan….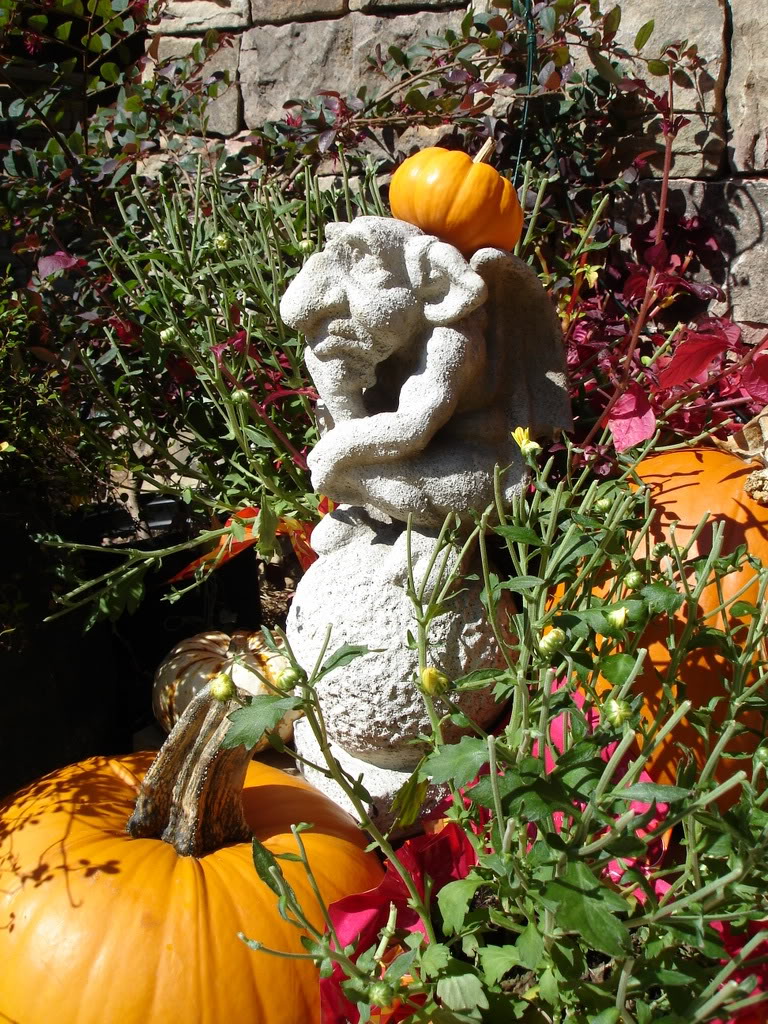 Another local legend was that a gorgeous mansion on a main street was haunted. It was beside one of the elementary schools, so there was a lot of talk about the house during recess. An elderly woman lived there all alone; the curtains were always closed. It was the rumor that the old lady's son hung himself in the foyer there many years ago. Kids would say they saw the ghost boy in an attic window.
Now that I think about it, one of my other elementary schools was right beside the city graveyard. If my mind wandered in math class and I happened to glance out the window, well, I'd be looking at tombstone after tombstone after tombstone. If I had to take a note to the front office, I'd be walking on the walk beside the graves. Maybe that's why graveyards don't freak me out.
And probably our most famous local legend was the resident "witch." Her name was Mayhayley Lancaster. She had a glass eye and dressed oddly for her day, often in a military hat. Even though she was rumored to be rich, she lived in a broken-down shack. She ran for political office and had some form of a law degree, but made her living by telling fortunes. She amazed and freaked out people with her right-on predictions and fortune-tellings. Later, her fame spread when a movie was made about a murder that she helped solve. Stories about her and her unusual powers circulated during her life and continued long after her death. In fact, the tales grew taller after her death.  One of my friends, who was always a bit psychic, was related to her. Here's an interesting article about Mayhayley. She had died before I was even born, but Mayhayley's name often came up at slumber parties, dark summer nights, campfires, and Halloweens when I was a kid.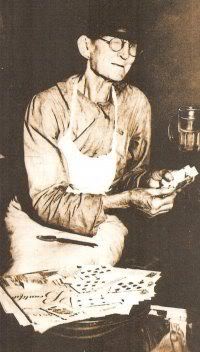 Halloween is one of my favorite holidays. I'm starting to get ready for my annual soup party. I've begun to work on the menu. Today I'm experimenting with a Baked Potato Soup recipe I'm making up as I go along. A new friend gifted me some just-dug-up potatoes from their patch. Check these babies out: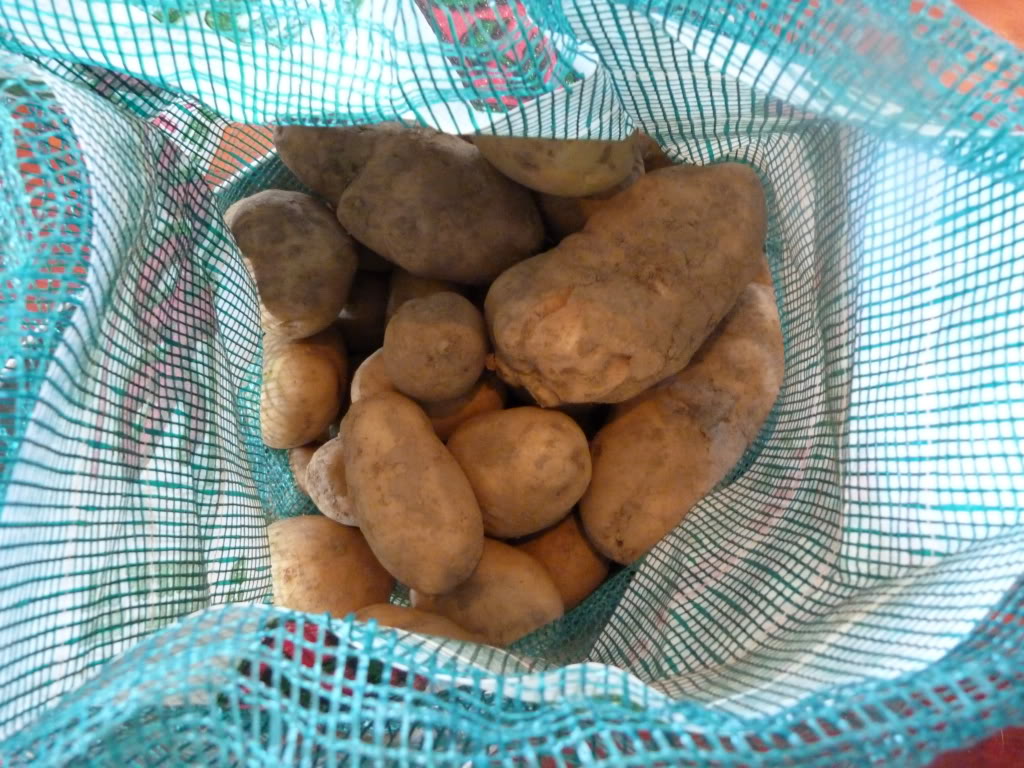 Wait, now, let me put them in perspective for you: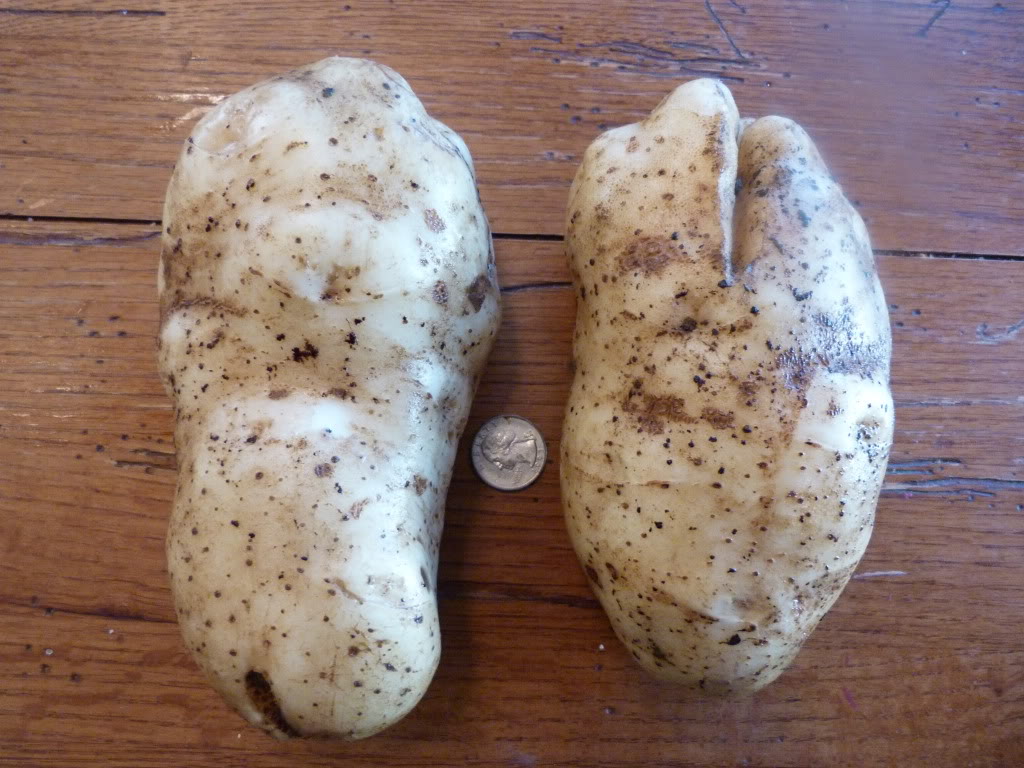 That's a quarter! Can you believe the size of those potatoes?
And guess what else? I've just celebrated my first fire of the season: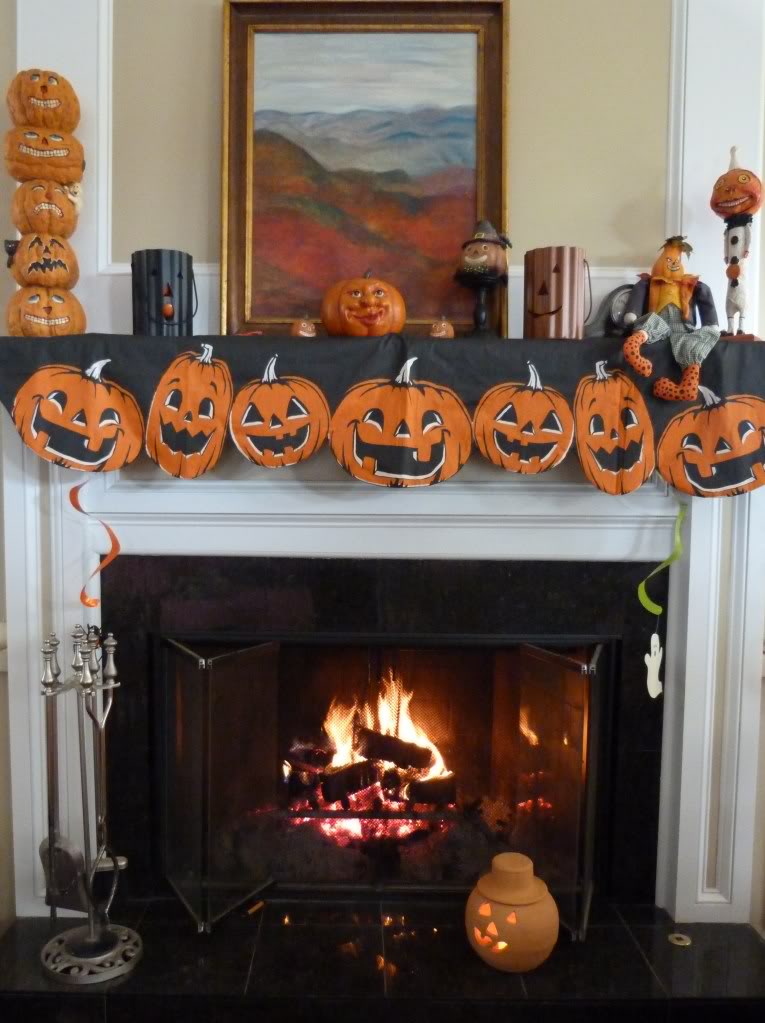 Yes, I sure do love this time of year. Crisp sunny days, cool nights, fires, warm apple cider, and the smell of cinnamon buns in the oven. What's not to love?
Don't forget to leave a comment. Tell us about any local legends in your hometown or famous ghost stories. And, what do you Farmgirls think about a Ouija Board? Do you like them? Yes, No or Goodbye?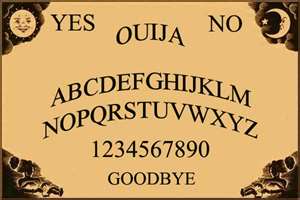 Until next time, Friends, savor the flavor of life!
Lots of love, The City Farmgirl, Rebekah