"No one can be uncheered by a garden." Winnie the Pooh
I found something cheery hidden deep inside a moving box in a storage closet. I found this red bag.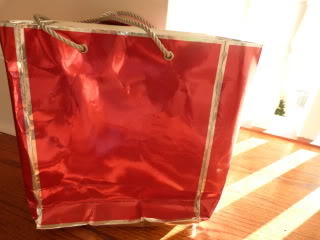 And this red bag started me thinking "garden."
And thinking "garden" cheers me.
 Oh wait. Let me show you what's inside that red bag.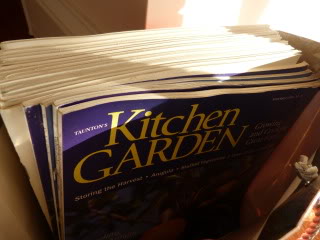 My old "Kitchen Garden/Kitchen Gardener" magazines. (Name was changed.) This magazine is no longer published, so I'm happy I saved most of my issues. It was published by Taunton and is full of beautiful photos and lots of inspiring information.
I sat on the floor and dumped the magazines out in front of me.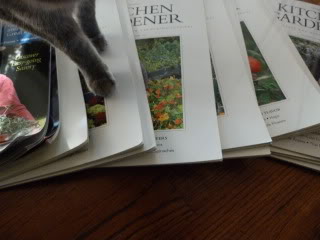 Here comes Gracie, my Cat. She stood on them. Then she plopped down right smack in the middle of the pile. Because that's what cats do. They plop upon whatever you're reading. Magazines, books, newspapers, computers. I like that about cats.
With one hand I petted Gracie. With the other, I leafed through the magazines. I aaaah'd and I ooooh'd.
I hadn't seen these in 4 or 5 years. I had packed them up when we left this house to move to a community where I could not garden. (I was limited to gardening in pots on a shady deck. It made me very uncheered.) My "Kitchen Garden" magazines have been in that red bag in the bottom of that moving box ever since. And then they were forgotten. How cheered I am to find these. How cheered I am live in a place where I can plant a garden. Life is good.
I began to wonder exactly how my garden might grow this year.
How does your garden grow?
Mine grows for my kitchen. I grow a small garden patch of favorite vegetables and herbs. I have never had the size garden I dream of. No, I'm not the one trying to find homes for bags full of zucchini.
I think of my Grandma.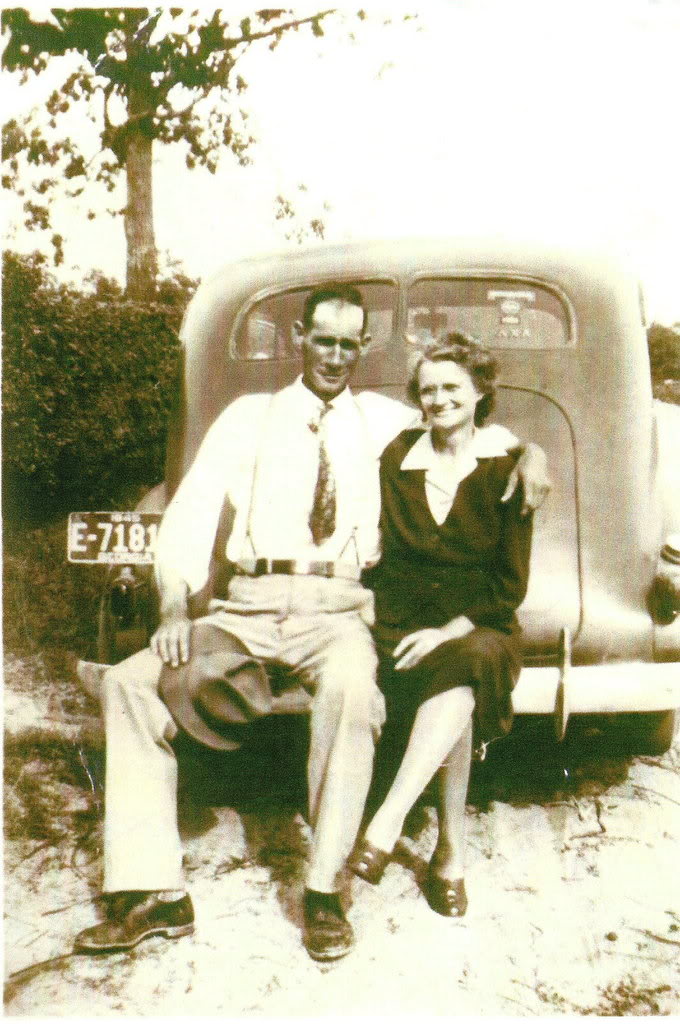 My Granddaddy was a farmer; that's how he made a living for his family of 10 children. He kept fields of cotton, corn, and sugar cane.
My Grandma kept the kitchen garden. She grew food for the family. Tomatoes, peppers, corn, beans, squash, and a few herbs for her kitchen. I've always imagined that Grandma's kitchen garden was here, in the area between her home and the barn.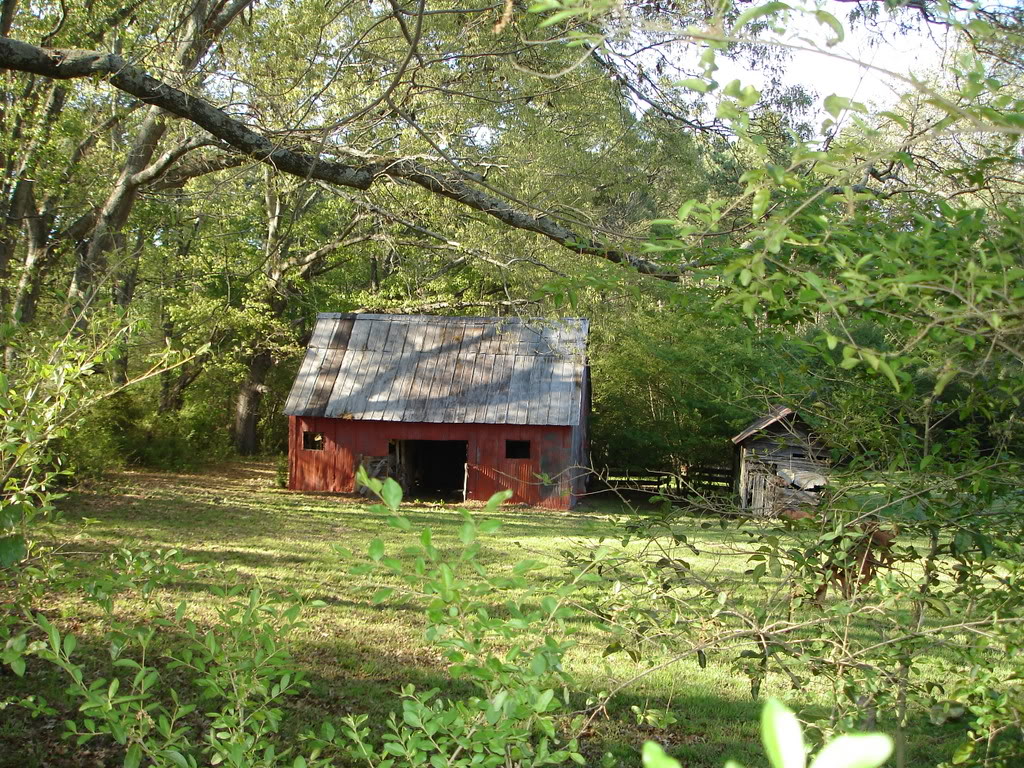 Speaking of location , location, location,  where does your garden grow?
I don't know that answer for me this year. I have high hopes though. Last year I planted a very small area beside my deck. I had a dickens of a time keeping dogs, deer and bunnies out of it. And there was a certain snake who took up residence close by, which had a negative impact on my gardening. I not only spent less time in the garden, but the time spent there was not relaxing or calm. I was riddled with fear. Snakes scare me half to death. Anywhere. Even safe behind the glass of an aquarium in the zoo. Much less in my yard.
I keep telling myself that I'm getting better with the snake thing. (One day I'll believe it.) I can tell you what my Grandma would do if a snake were in her kitchen garden. Whack! That's what. It wouldn't slow her down for a minute. 
So I'm not sure where to plant my garden. I'd like to plant down in the yard this year. But I will need to put up a fence first to keep out the dogs, deer, bunnies and maybe snakes. I'm trying to work that out now. You know, like what size space? What kind of fence? How tall? Can I do it myself? Do I need to bring in dirt? Do I need to level out the area? How much money is this going to cost?
And then we move on to what. What will your garden grow this year? Are you dreaming about what to plant yet? Pouring through all the seed catalogs and putting post-its on the pages?
This has got to be the hardest part of gardening for me. Having to choose what to plant. There are some things that are "musts" in the garden for me: lettuce, sugar snap peas, tomatoes, turnips/turnip greens, kale, basil. 
I'd like to pick out some unusual varieties if I have the space this year. I grew white eggplant in a container when I gardened on my shady deck. It was beautiful and delicious. Imagaine if it had a sunny garden spot!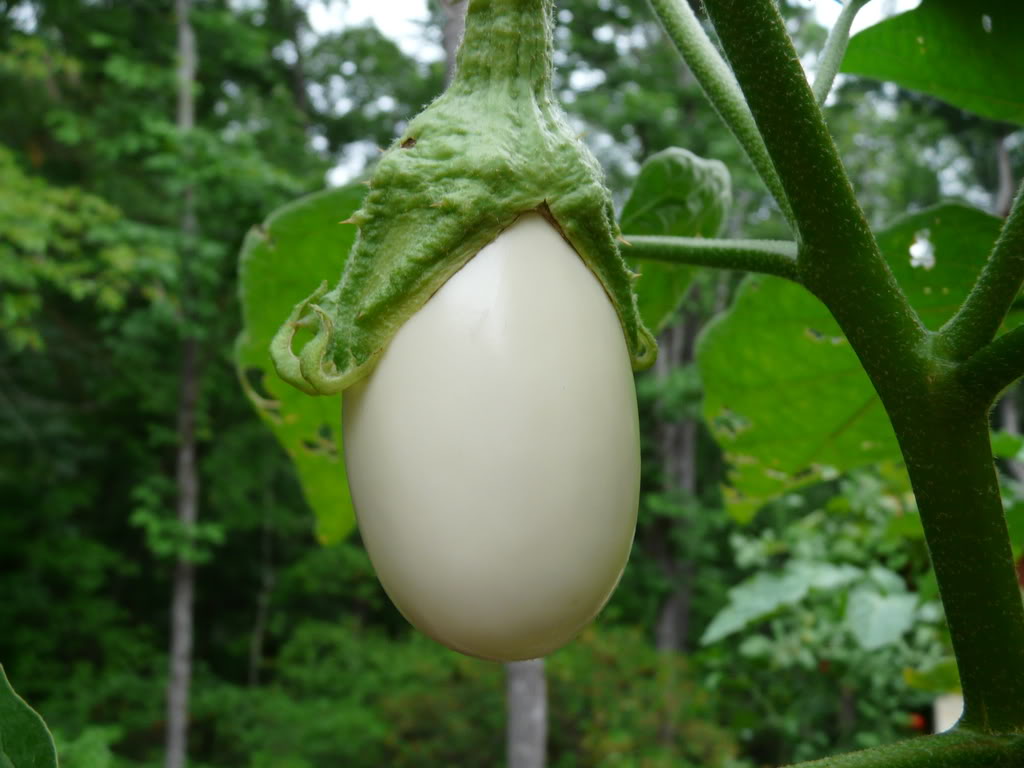 I'm also thinking about a few okra plants. They are so pretty growing and of course, delicious fried.
I'd also like to have a nice variety of basil. It's so easy to grow and did well even with dogs prancing on it.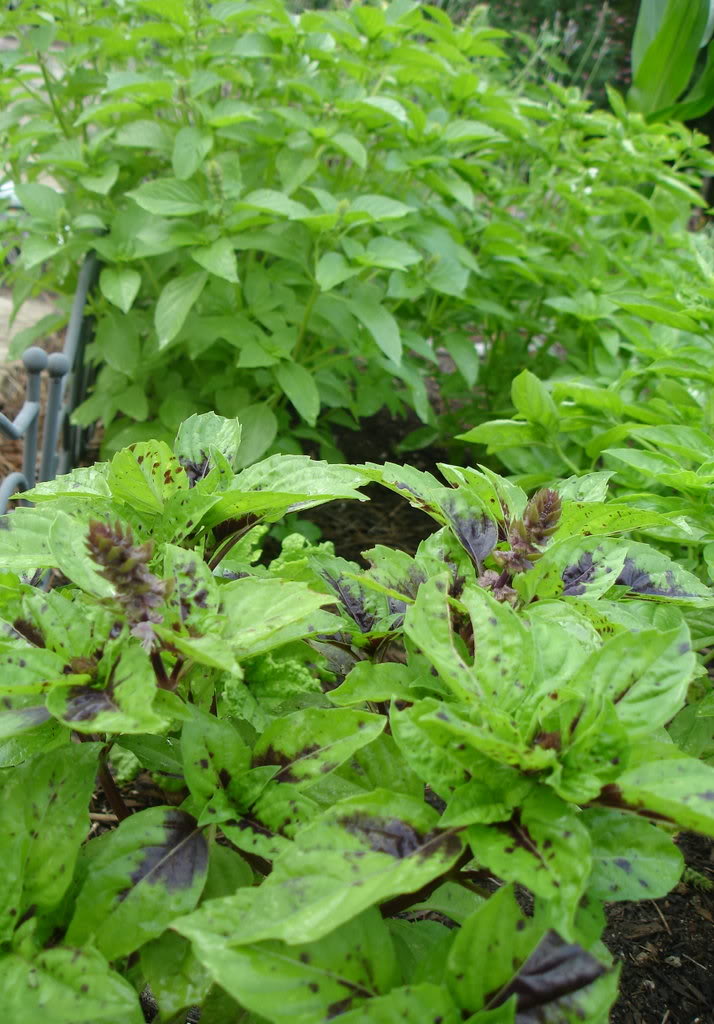 And I'd really love to find the space for a few pumpkin hills this year.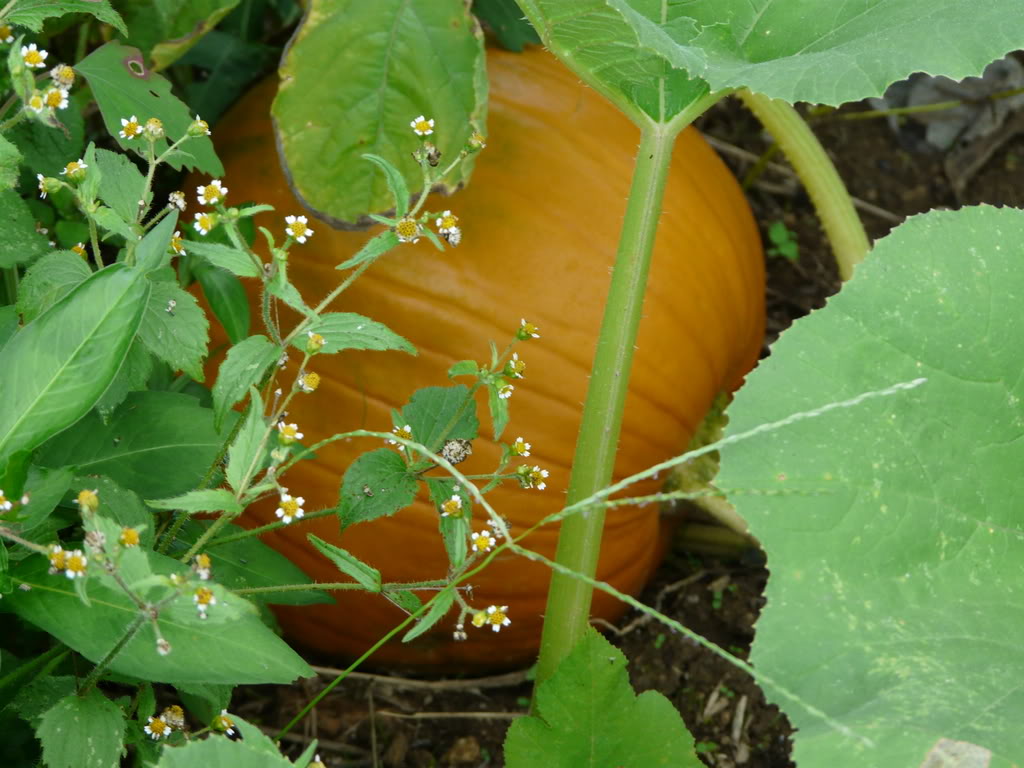 Okay, you know you can count on me for a corny joke.
What do you get when you divide the circumference of a pumpkin by its diameter? (answer below)
When does your garden grow? When do you start planting? Do you start seeds inside? Do you keep a cold frame and plant early?
As for me, I need to be ready to put those Sugar Snaps in the ground this month. If I don't get them in by February, it warms up too quickly here (Georgia) for them to thrive. I will also be planting my lettuces soon for the same reason.
It sure does feel CHEERY to talk about gardening again, doesn't it? Does the soul good, don't you think? I can taste a home-grown tomato and feel the warm sun in my face just thinking about it.
Hey, maybe I will be the gardener with bags of zucchini this year….
Won't you tell us about your garden? Where, What, When, Why and/or How does your garden grow??
Until next time, Friends, savor the flavor of life!
Lots of love, The City Farmgirl, Rebekah
Oh, the answer to the joke? Pumpkin pi.