When I think of October, I think of all kinds of color.
The colors of autumn leaves, orange and red and gold.
The colors of Halloween, orange and black.
The colors of a flannel shirt, red and green plaid.
Pink because October is Breast Cancer Awareness Month. So I'm asking you-are you aware? Has breast cancer impacted you? How? The statistics I came across show that 1 in 7 women will be affected by breast cancer. Now my own personal statistics don't hold to that. What about for you?
Have you seen the Facebook status reports this month? Women are writing "I like it——–" and then they write down a place. The first one I saw said "I like it on the kitchen counter." I thought, well that's a little too much information for me. What they are actually sharing is where they like to keep their purses. Interestingly and kinda mysteriously, the post is done to support breast cancer awareness. Don't ask me: I don't know where someone keeping their purse has anything to do with breast cancer, but what I don't know doesn't matter. What matters is that this year, people are talking about it more. All because so many women are on Facebook posting "I like it blah, blah, blah." It has created a topic of conversation. See? It is raising awareness for breast cancer.
When I looked up to see what was going on with Breast Cancer Awareness month, I came across this stream of quotes where people are saying that Breast Cancer Awareness month no longer serves any purpose. That it should be terminated. That everyone everywhere are all very aware by now.
My grandmother was a breast cancer survivor. And I had no idea. None.
Not until relatively recently did I know.
Back when my grandmother had breast cancer (in the 1970's), people didn't talk about it. I think they hid it. Now, people talk freely about it. They help each other through. That's a good thing. Now women get together and race for a cure. They form new relationships to help the cause. Women and men are thinking PINK now.
THINK PINK THIS MONTH. Talk and learn. Share. Get a mammogram if it's time. (Not as bad as you think.)(Promise.)
Speaking of PINK. Now let's talk about our OTHER girls.
We must protect them as well, OUR daughters.
My daughter began a ballet class this year. She was required to wear PINK to ballet class. The first week I took her to dance class I was speechless when I saw the dance instructor. She wore sweat pants, cut off below the knee and the waistband rolled down (which revealed the top of the tattoo on her backside.) She didn't wear ballet slippers. Her top was a small, tight strappy camisole.
This was ballet attire now?
No, couldn't be. Because my daughter and all the other girls were required to wear a specific outfit. PINK leotards and PINK tights and PINK shoes. No similar standard for the teacher?
What I didn't like is that in this particular setting, this woman was in a position of influence over my daughter.
In my day (yes, a million years ago) the ballet teacher looked and dressed like a ballet teacher. She was graceful, elegant, regal and  commanded respect. The ballet teacher of my youth set an  example of discipline and loveliness.
So I did what I believe we all should do when it comes to OUR girls.
I talked to the owner of the studio and expressed my concerns. I told her it was unacceptable for ME and MY daughter for her ballet teacher to be dressed like that while she taught the girls ballet. I talked to my daughter in depth and at length about it.
Yes, I'm conservative. Yes, this was a small thing.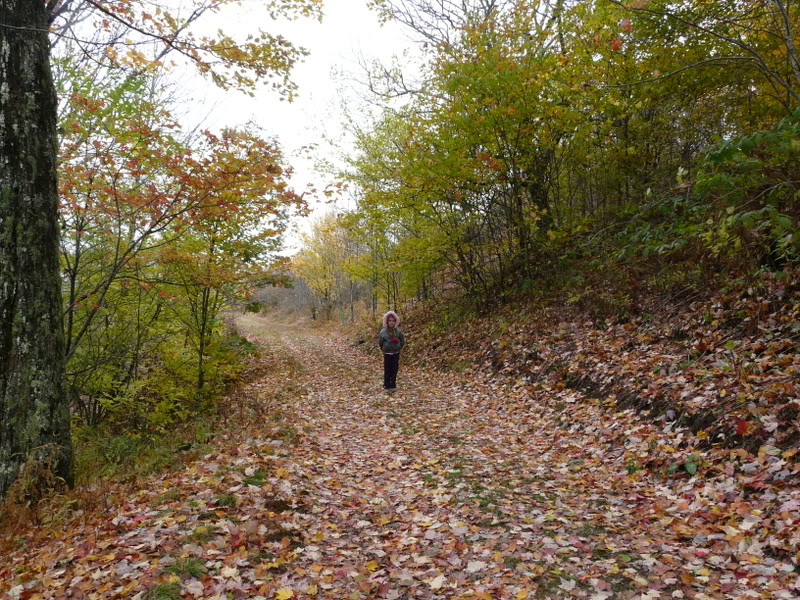 But when it comes to our daughters (and grand-daughters), it's really up to us, the women they look up to. We have to help them find their way.
We can't rely on schools or Hollywood or the media to teach our girls values and morals (and modesty).  We can't rely on their friends. Or their instructors. Or even church.
It's up to us, the women who love them. We must instill and teach OUR values and morals to OUR girls. We've got to walk the talk too. OUR girls are smart: they'll call us on it if we don't. It doesn't work to say, "Do what I say and not what I do" with OUR girls.
We've got to set the standard and live by it as best we can. We've got to learn to say "No" to them. And "Good Job" as often.
Now, don't get me wrong. I'm totally NOT saying that everyone should be conservative like me. What I'm saying everyone should be cognizant of the world around their daughters. And their roles as Moms. You decide what's best for YOUR girls. Don't let others mold YOUR girls. Don't let them mold themselves. It's up to you to mold them.
So share two things with us if you can. Tell us ho
w you are molding YOUR girls. And also tell us how breast cancer has impacted you.
Until next time, Friends, savor the flavor of life!

Lots of love, The City Farmgirl, Rebekah