UPDATE: I received a total of 117 votes on roof color. THANKS Y'ALL!
The comment/email selected was number 40. I used random.org:
Random Integer Generator
Here are your random numbers:
40
Timestamp: 2010-06-29 20:51:36 UTC
That's you, Laura Lea Laws, so email me with your address for your goody! Use the link over on the right!
I'm actually usually a pretty good decision maker. With personal decisions, I mean. I'm usually pretty good; not great, but good. (Now professionally, I'm a very strong decision maker. Split second, never look back. For some reason, that's easier for me.)
It's true. It sometimes takes me a while to mull things over. To think about it. Consider all the angles. But usually not this long. I don't usually be-labor it the way I have be-labored this one. Why am I so stuck on this? I have no idea. You'd think it was a huge decision. It's really not such a big deal.
Yes, this decision has gotten the best of me. I have spent months obsessing about it. And just now my hubby announced: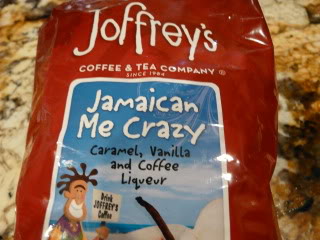 (Great coffee flavor, by the way)
Yes, he said to me: Jamaican me crazy!! Make up your mind already! Just get it done!
I have tried to do that. I just can't. I am stuck.
I have, therefore, decided to decide not to decide. I have decided for you to decide. Yes, you. What do ya say? Okay? Will you do it for me?
Great. Thanks! Here's where I'm stuck….
My sweet, wonderful, well-loved, vintage 1939 farmhouse needs a new roof. I think I mentioned that to you before; I've needed to get one for awhile now.
But, I cannot decide on a color. I have tried. But I can't make a choice. I'm going mad with it. I mean, what if I chose one and it doesn't do the house justice? What if it looks blah instead of wow? And then I have to look at it and regret it forever and ever and ever? (Well, for quite a few years anyway…)
So, please, just decide for me. For real.
What color roof should I get?
It's a small, white farmhouse in the Smoky Mountains.
I know I'll be getting a 30 year Certainteed Roof. (I picked out my roofer months ago. He's been wonderful as I've bounced around from color to color to color.)
And yes, I would indeed love a metal roof, but that's not going to happen right now.
Here's the link to my color choices.
So what do you think? Which would you chose?
Depending on the day, I love the moire black, the evergreen, the pewter, the mint frost, the slate gray…What about you? What do you think would look best with a little white farmhouse in the mountains?
Leave a comment and vote for what color I should pick. Majority rules on this. Whichever color receives the most votes is the color that my new roof will be.  
(You can also email me or leave a comment at www.rebekahteal.com to vote. But, please, hurry. I need to let the roofer know in about a week!)
Let me add something that is relevant to this. There is no air-conditioning. And it gets mighty hot in the summertime. Which, by the way, started today—HAPPY SUMMER!!
Oh, I feel the burden lifted already. WooHoo! So you'll do this for me, right? Taken care of—-checked off my worry list! Yippee!
Thanks y'all!!
Hey, how about a prize drawing from all the votes? Yes, I think so. Drawing will be next Tuesday (6/29) at noon. The prize will be….hmmm…I don't know….something very summery…what should it be? Oh no, here I go, another decision….
Until next time, Friends, savor the flavor of life!
Lots of love, The City Farmgirl, Rebekah
I can't find a picture of the front, but here's the side view….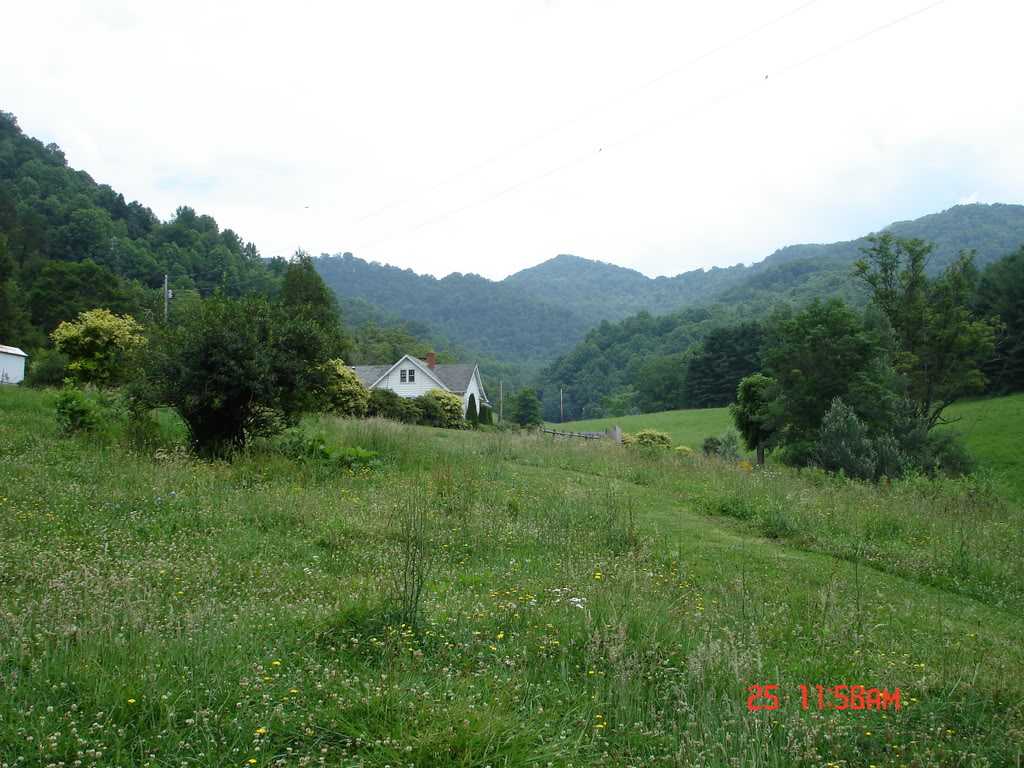 I heart my farmhouse.
big time.
Ah, found another photo—on a frosty morn